Dutch Bros Coffee Grand Opening: Blue Diamond Location in Las Vegas
Who doesn't love free coffee?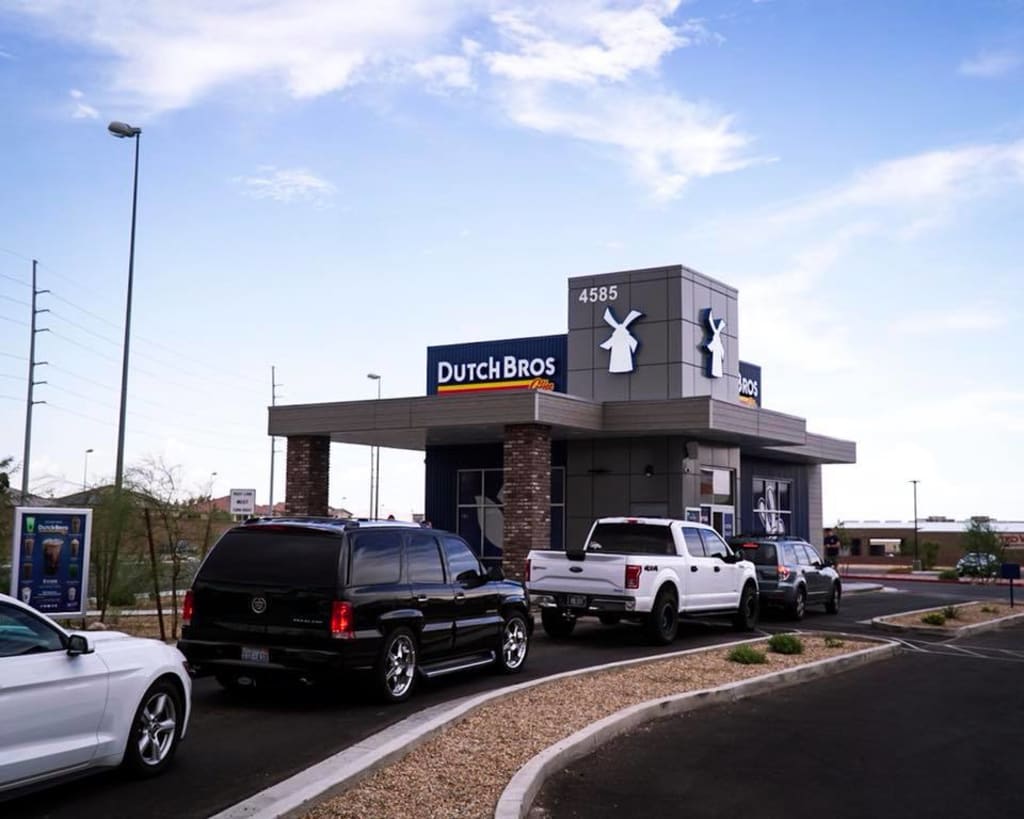 Did someone say free coffee? After hearing that the new location of Dutch Bros Coffee in Las Vegas was giving away free 16 ounces drinks as a part of their grand opening I decided to head on over. I wouldn't say I had low expectations, but often times when a business is giving away anything for free it can be a bit of a chaotic experience. My experience was anything but. I don't live especially close to any Dutch Bros locations, but I will make a point to visit more often from now on.
Maybe I am used sub par or impersonal experiences when it comes to buying coffee, but the service at Dutch Bros really stood out. It was incredible. There were more than enough people working and directing traffic. There were even local police officers and volunteers there to help out. They were totally prepared for the crowd that was likely to show up for the event. I did have to wait in line for about 20 minutes, which might seem like a while, but it is to be expected at an event like this. An employee came to my car as I waited to tell me about their options and give me free stickers for the kids. All of the employees I encountered were extremely friendly and helpful despite the fact that most of them were outside on a hot summer day which is not an small feat in the Las Vegas heat. There was a booth playing music outside and everyone was in high spirits.
Based on my experience, the company seems to want to connect with the community which is something I think is sadly lacking in Las Vegas. Aside from making the effort to talk to and greet customers, the employees were wearing Vegas Golden Knights gear or at the very least wearing black and gold to support our city's hockey team. Over the past year I really saw the city of Las Vegas come together to support our first major professional sports team and I liked the fact that Dutch Bros wanted to join in on the #VegasStrong mentality that has spread throughout the city.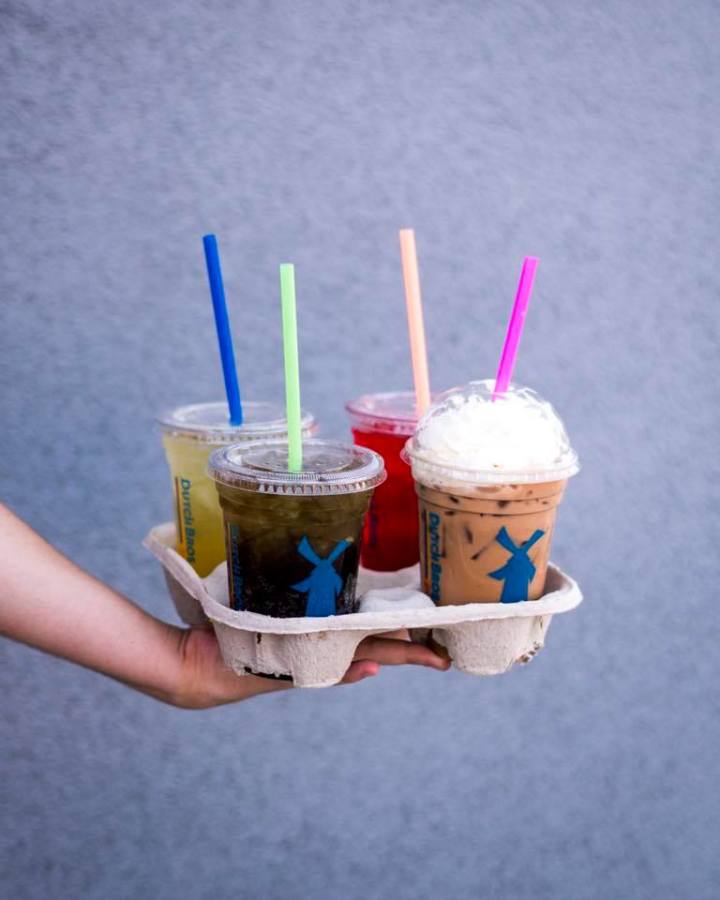 After pondering the menu and talking about the popular choices with one of their employees, I decided on their drink called "The Kicker," cold brew style, with coconut flavoring. It was very smooth and not too sweet, just the way I like it. They have a unique variety of hot and cold drink choices with fun names like "The Annihilator" or "Ba-nay-nay" which I can appreciate. My drink tasted great and I would definitely go back to make another selection. The tasty coffee just added to the whole experience.
After coming home I checked out their website and I was impressed to see that Dutch Bros locations around the country have fundraisers to support many causes ranging from the Nevada Humane Society to local musicians to families affected by tragedies like car accidents and childhood cancer. I had actually first heard of the company through one of these fundraisers last year. As stated before, it is clear that Dutch Bros truly makes an effort to connect with the community as well as reach out and help on a local level.
The grand opening free drink special lasts all day today, Friday, August 17th, 2018 and they are open until 11:00 PM so you have no time to waste! They are located off of Blue Diamond just east of Decatur. If you miss the grand opening event, I would still urge you to consider straying from your usual coffee joint to try one of the Dutch Bros locations. I know I will be back.