Dumplings
Dumplings: The greatest addition to any soup or stew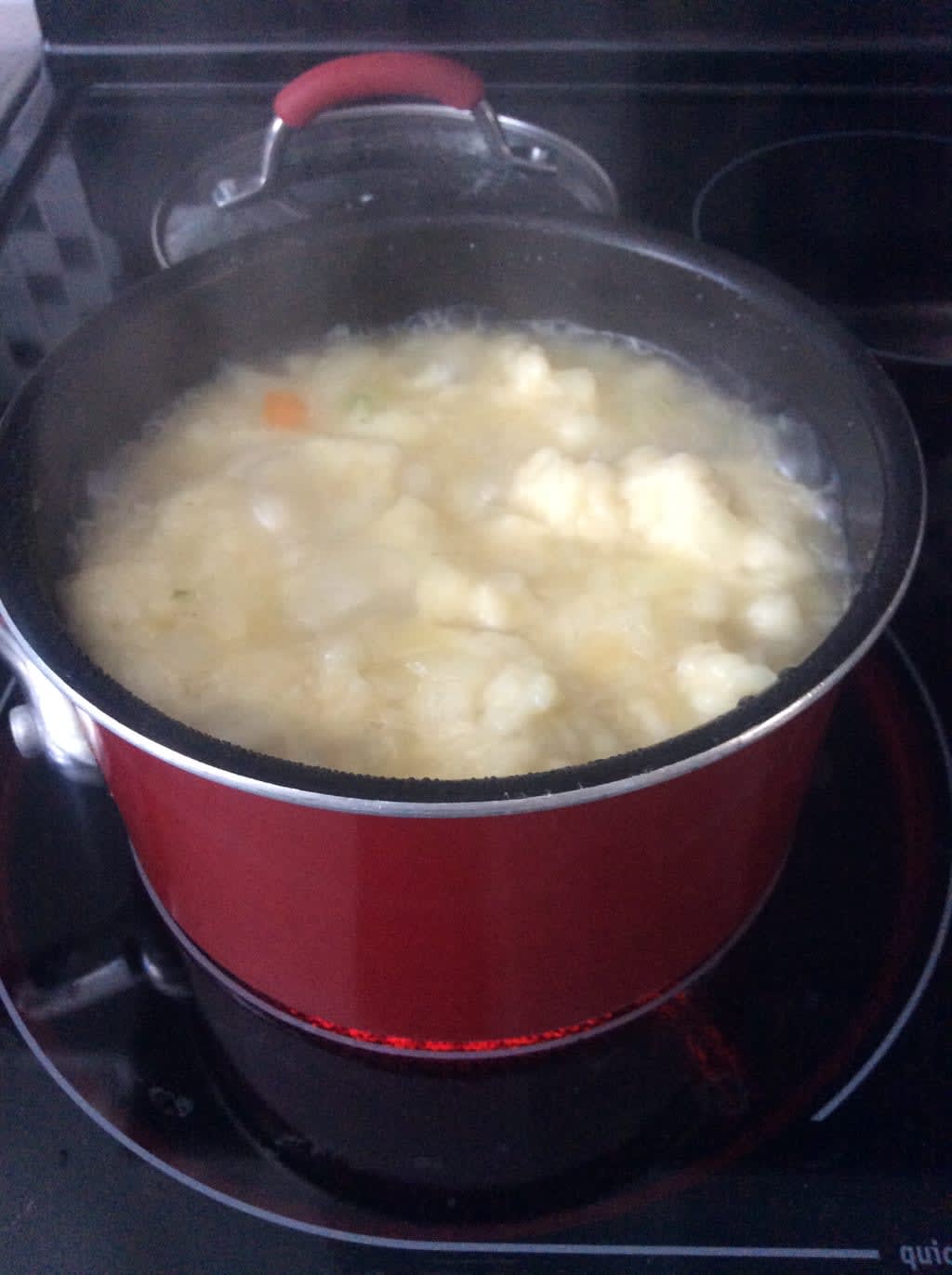 It's that time of year again. The time of year where the snow is falling, things are becoming icy and cold. This is often know as sweater weather or hibernation weather but it could also be known as soup weather. Soup is one of the best ways to quickly warm up after a long day outside. Maybe it's the fact that I spend my days working outside and need a quick way to warm up at night or maybe it's the fact that I just really love soups and stews.
The fun thing about soups and stews is that they can come in so many different varieties and flavors, once dumplings are added it changes the whole meal again! I could spend all day talking about how wonderful soups and stews are but I don't want to bore you.
The addition of dumplings to a soup or stew is almost magic. It changes the entire experience of the meal. It adds the experience of having bread or biscuits as part of the meal but not the mess of having them separate and the need for additional plates. The dumplings are already part of the soup or stew. Such ease!
Light and fluffy little balls of dough, dumplings are a great addition to any soup or stew. I often make them when I have a hankering for soup but am feeling hungrier for something more than soup. It give the meal a little something that gives in to the craving for soup and the hunger for something more.
These dumplings are easy to make. In fact, I've been making them since I was a teenager. This recipe my mom taught me when I was young. It's very easy and tastes great. They are delicious and use very few dishes, and who isn't a fan of having less dishes to wash. In fact, the less dishes I have to wash, the better. Even if you own a dish washer, who wants to run it all of the time? This recipe has such an easy clean up that you will be amazed.
I usually prepare the dumpling dough as the rest of the soup heats up. If the soup is set to the correct heat level, it will give you enough time to prepare the dough and you will be able to drop it right into the soup when you are done. It saves time and comes together perfectly.
Once you make these dumplings you'll fall in love and want to make them again and again. The great part is that it's so simple and so delicious that you will be able to. But don't just listen to me. Try out the recipe and find out for yourself just how quick and easy this can be.
As always, please be careful when the soup is done cooking. It will be very hot. I suggest giving it a bit of time to cool off before eating.
Enjoy the delicious dumplings.
Cheers!
Ingredients
1 cup of flour
2 teaspoons of baking powder
1 teaspoon of white sugar
1 tablespoon of margarine
1/2 cup of water
A pinch of salt
Directions
Add flour to a mixing bowl
Stir in baking powder
Stir in white sugar
Stir in salt
Stir in margarine
Stir in water
When dough becomes soft and gooey, drop by spoonfuls into boiling liquid (the soup or stew)
Cover and simmer for 15 minutes
Enjoy your meal! (Be careful! It's hot!)