Dim Sum with a Difference
Review of Man Mo Dim Sum, Hong Kong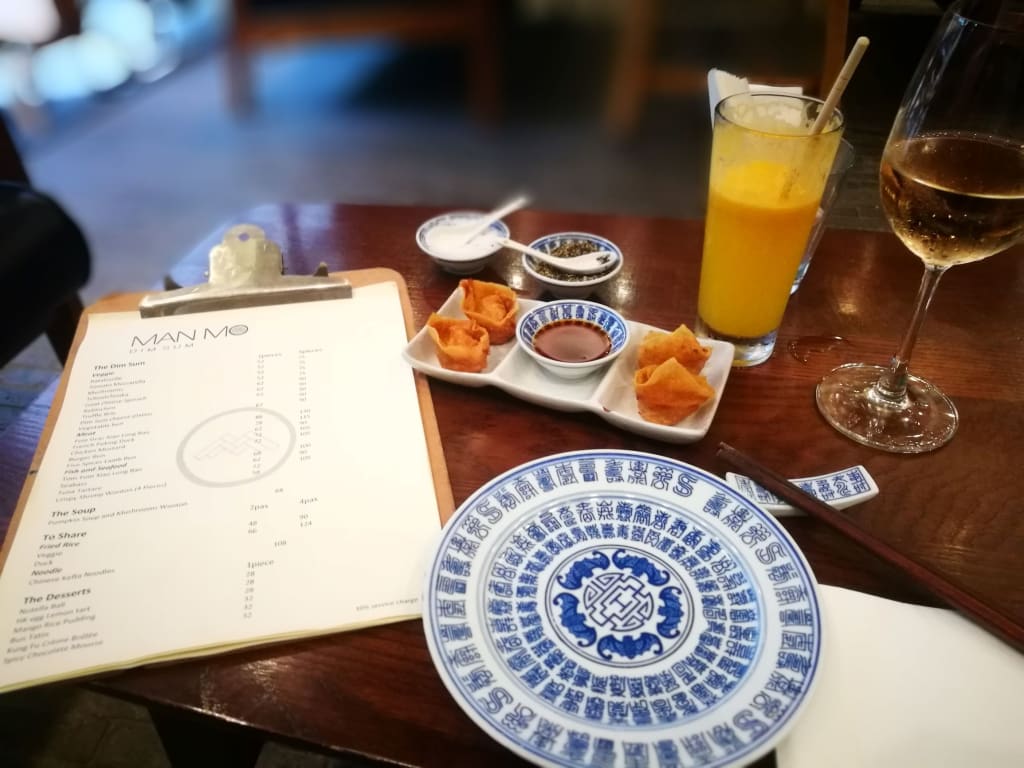 "Looks a bit expensive," murmur a couple of fellow tourists near the entrance to Man Mo Dim Sum as they survey the menu, "but this is definitely the one."
They're referring to the restaurant's appearance on British TV series Travel Man in which long-suffering Richard Ayoade is, he would have us believe, contractually obliged by Channel four to undergo travel experiences that he finds uncomfortable or unpleasant.
Fortunately, his visit to Man Mo Dim Sum is a reprieve from the mild torture of 'Travel without Mercy', and is an experience he actually enjoys.
When I found myself in Hong Kong, I had to try it. And then I had to go back again to make sure I'd had everything on the menu.
What's it all about?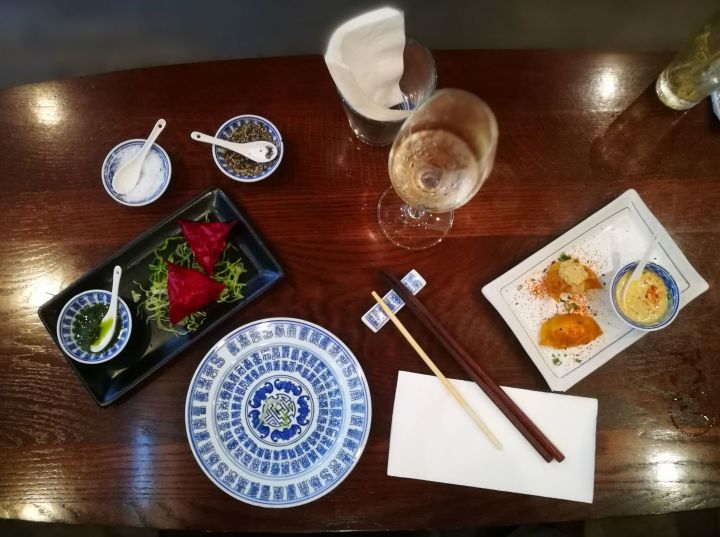 Nestled in an unassuming Hong Kong street, stuffed full of stalls selling curios and "antiques," just a stone's throw from the famous temple from which it takes its name, Man Mo Dim Sum is truly a hidden gem. You have to be in the know to know about it, or you have to be very lucky to stumble across it.
For many years "fusion food" has been sniffed at by the purists of the food world, and the term has been avoided by the upper echelons of the restaurateur trade.
But when it's done right, fusion food can be something far from the clumsy mashing together of food cultures that the phrase came to represent, and instead allows a delicate balance of distinct international flavours.
After all, what could be more natural in Hong Kong, a city that owes its very existence to incredible volumes of world trade, than a meeting of flavours from across the globe in one perfect plateful?
Well, several platefuls. It is dim sum, after all.
The Food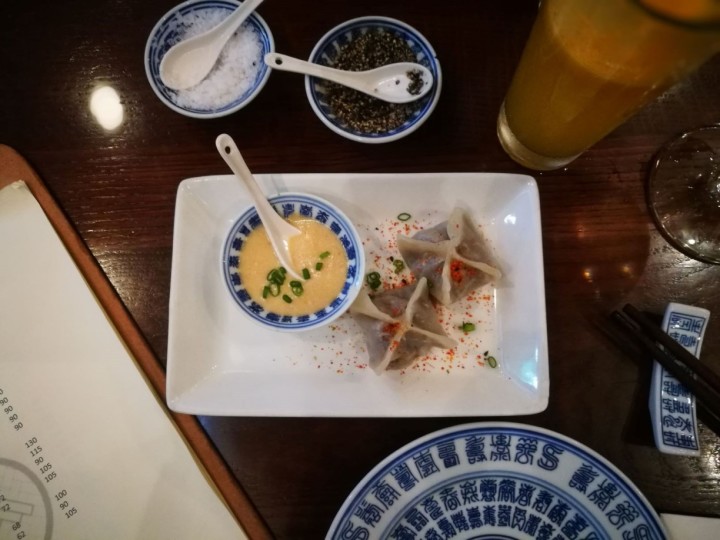 Opened in 2014 by Swiss-born chef, Nicolas Elalouf, the restaurant serves up a selection of morsels that are nothing short of perfection. Each dish is carefully assembled using traditional methods to make faultlessly formed dumplings and other tiny platefuls.
Could there be anything more delicious than the exquisitely cloying, earthy flavours of Truffle Brie Dim Sum? Only, I think, the creamy savour of a Fois Gras Xiao long bao.
The Lamb Bun, tender and without a hint of grease, is spiked with Moroccan mint and coriander in a melding of delicately piquant flavours. There's a succulent tuna tartare to tempt you, spicy Tchachouka, bold, punchy Ratatouille, and French Peking Duck to tantalise the tastebuds.
And where would a meal be without dessert? Nutella balls were undoubtedly the crowning glory, whilst lemon tarts and chilli chocolate mousse were also not to be missed.
The restaurant also has a well chosen wine list to be explored, and offers freshly made juices with explosions of flavour to be sampled by non-drinkers.
The Service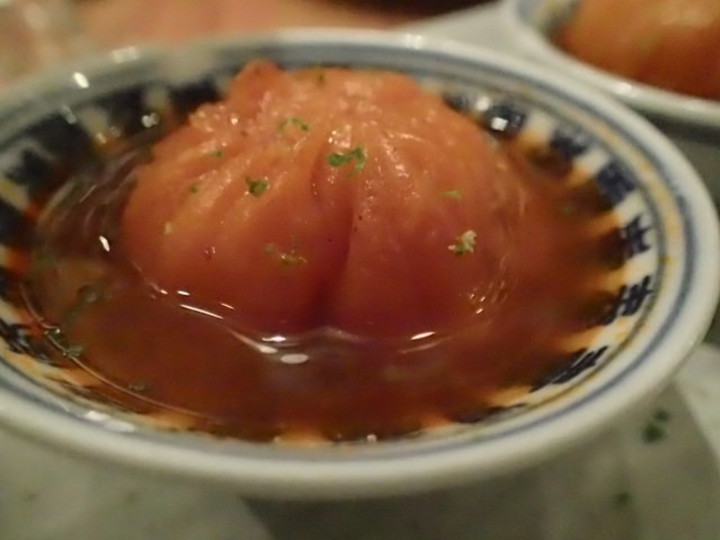 Not only does the food have an international flavour, but the manner of the service takes a little of its feel from high quality Western restaurants, blended with the Chinese way of doing things. Attentive and subtle, nothing was hurried, but each dish was brought out as, and when, it had been prepared. The atmosphere is relaxed, and the venue is small and intimate without being crowded.
To (Dim) Sum Up...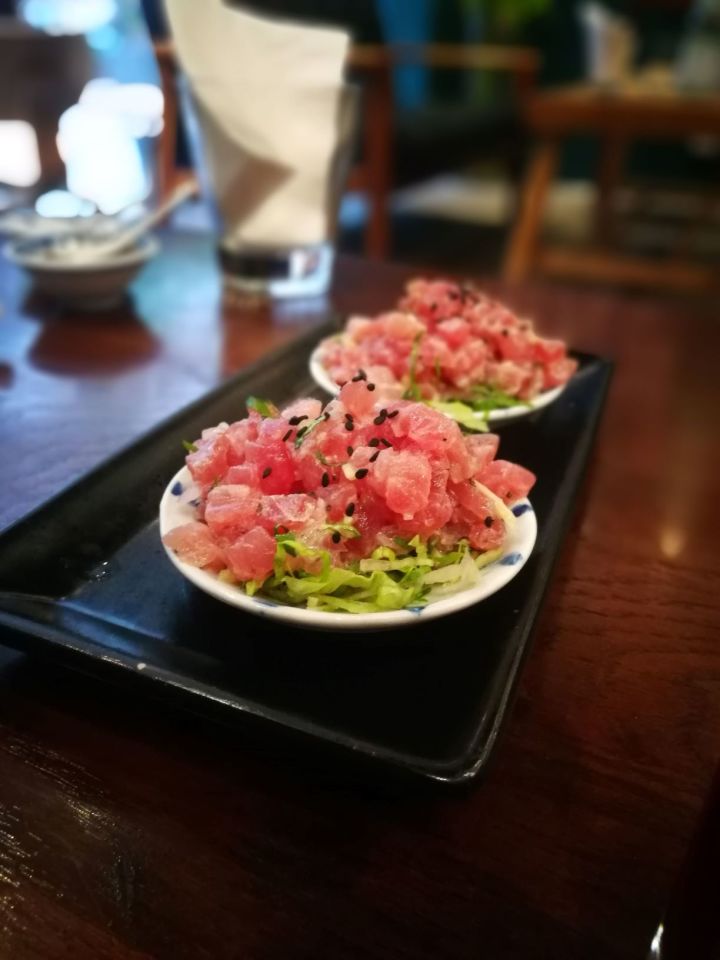 With full-width doors opening onto a pedestrian street, Man Mo Dim Sum is laid back, great for people watching, and a sanctuary for anyone needing a little respite from the hustle and bustle of Hong Kong.
As for those fellow British tourists lingering at the door? By now on my second visit in two days, I could reassure them that it is definitely worth it.
If you travel to Hong Kong, head to Man Mo Dim Sum.