Custard Apple Ruffled Pie
I'd been eyeballing Smitten Kitchen's Ruffled Milk Pie for months, and it seemed the perfect vessel for these gorgeous yet subtle flavours to be showcased.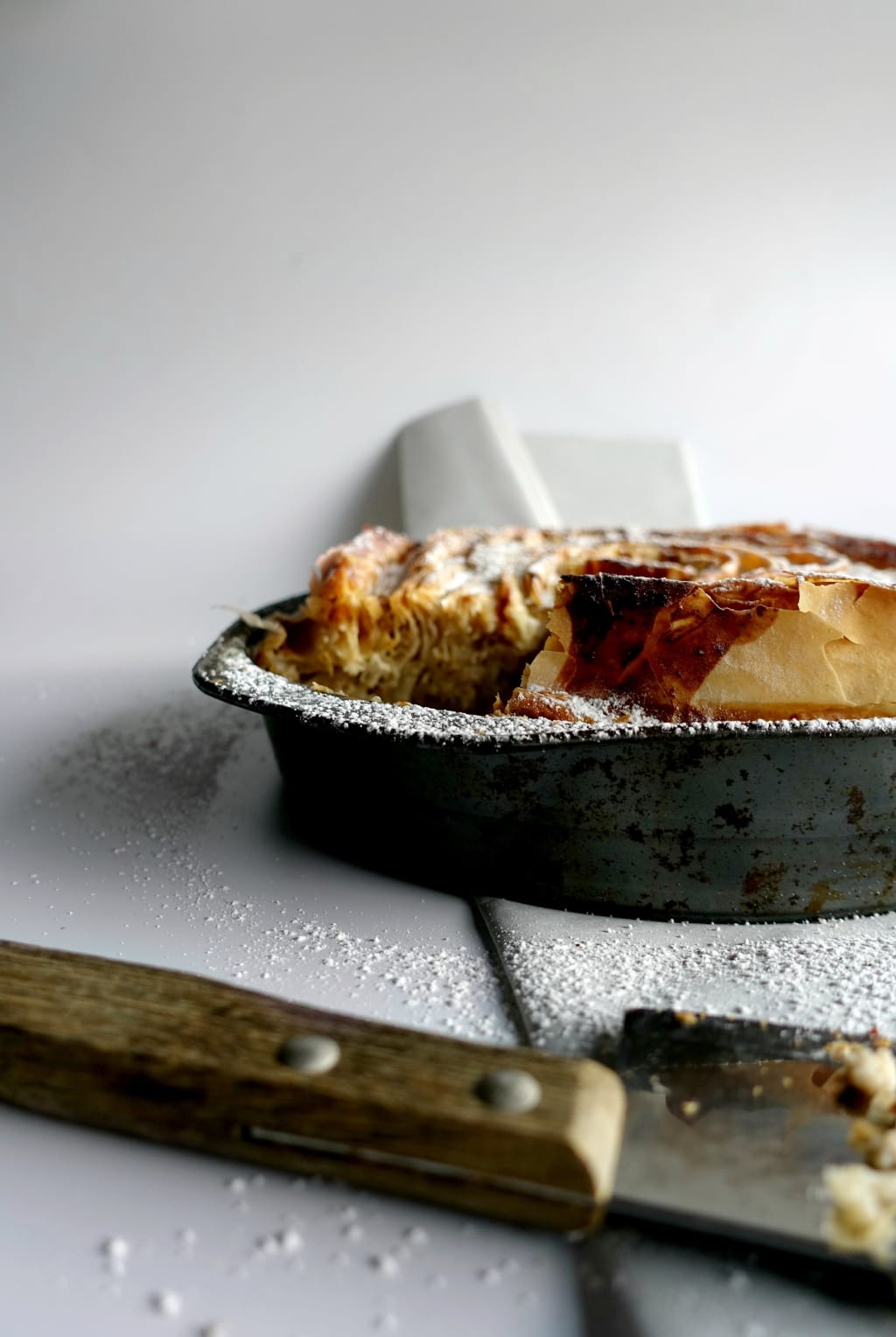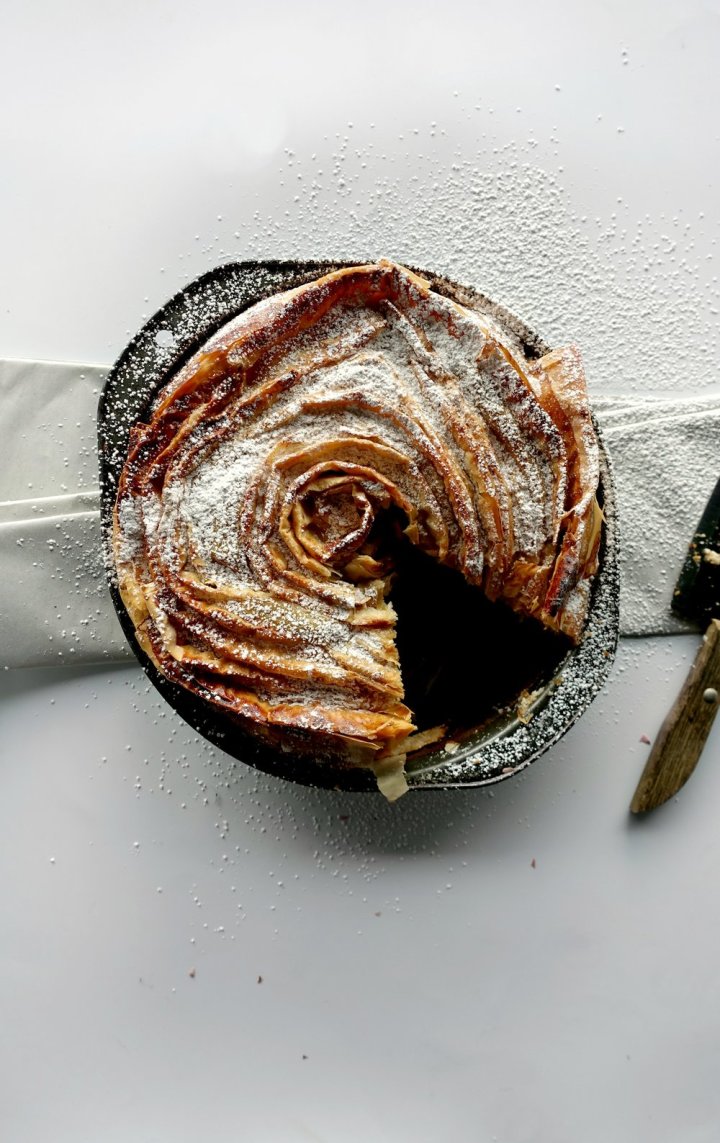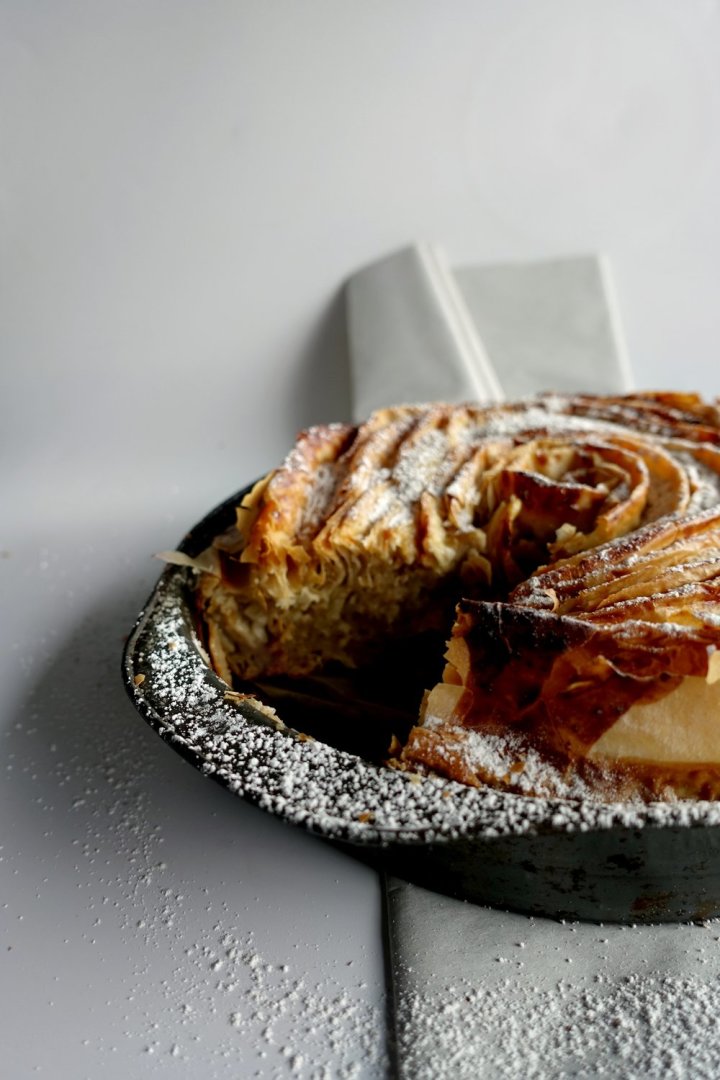 I've seen the custard apples on the shelves in the Supermarkets every winter for as many years as I can remember, and I've always thought they looked really interesting, but for some reason have never picked one up... Until today! So for a bit of backstory, I have had a couple of disasters in the kitchen this week. I know things can't always go exactly as planned, but one bake was so disastrous that it was too bad even for the chooks, and I swore I wouldn't step in the kitchen again (that lasted two days...) but when I saw the Custard Apples today, I just knew they would be my saving grace. I was not going to let the kitchen defeat me a third time!
So first things first, having never tasted a custard apple before, I didn't know what it tasted like, which consequently meant I had no idea how to bake with it! So I cut up my custard apple, sheared off the thick skin, cut my finger with a butter knife attempting to pry out one of the massive seeds, and then I took a bite... and it was sweet! I was expecting it to be bitter. Why did I think it would be bitter? What a nice surprise! So it turns out that custard apples are beautifully sweet with an almost floral perfume flavour. And the texture, true to its name, was soft just like custard! But such a unique flavour was tricky to pair, I threw around the idea of a lemon tea cake with custard apple on top, a classic crumble, maybe even a custard tart? Then, my aha moment. This would be the perfect thing to pair with the gorgeous Chai Latte I've been drinking religiously this past week. The Bircher Bars Chai Latte sports a delicious combination of cinnamon, ginger, cardamom, Chinese-5-spice and vanilla, which just so happened to feel like the perfect blend to compliment to sweet but subtle notes of the custard apple. But what form to marry these flavours in?
Truth be told, I didn't have to think about that for very long, I'd been eyeballing Smitten Kitchen's Ruffled Milk Pie for months. It was both gorgeously presented and combined custard with crunchy pastry in a way that I hadn't seen before! A unique form for a unique flavour combo. The perfect way for this Custard Apple Recipe to be showcased!
MY TOP TIPS FOR MASTERING THIS BAKE
Filo pastry can be finicky. If it's too dry, the sheets will crack, if there's too much moisture, the sheets will stick together. Both outcomes will make creating your pretty ruffled pie a nightmare. Because of this, it is essential that your filo dough be de-frosted perfectly. Never leave filo dough to defrost at room temperature, you want to defrost it sealed in its original packaging in the refrigerator for no less than 24 hours. If you're using fresh filo dough instead of frozen, you're right to just jump straight in, no fridge time necessary.
Fold and roll your filo dough loosely, you don't want sharp edges or a tightly wound spiral; otherwise, you'll loose all the body of this dessert because you'll have left no room between pastry layers for the custard to pool in. Soft hands are the key.
When pouring your custard over your filo pastry, ensure you don't pour it in from just one spot, or your tin will fill unevenly and some sections of your Ruffled Pie may be left without any custard. Move your jug around over your Ruffled Pie to ensure each cavity created by the walls of filo pastry is filled to, roughly, an equal level.