Meal Planning
Crab Rangoons (Wonton Style)
All the cream, cheesy goodness you love wrapped up in a flaky shell! (Who would even think it's macro friendly!?)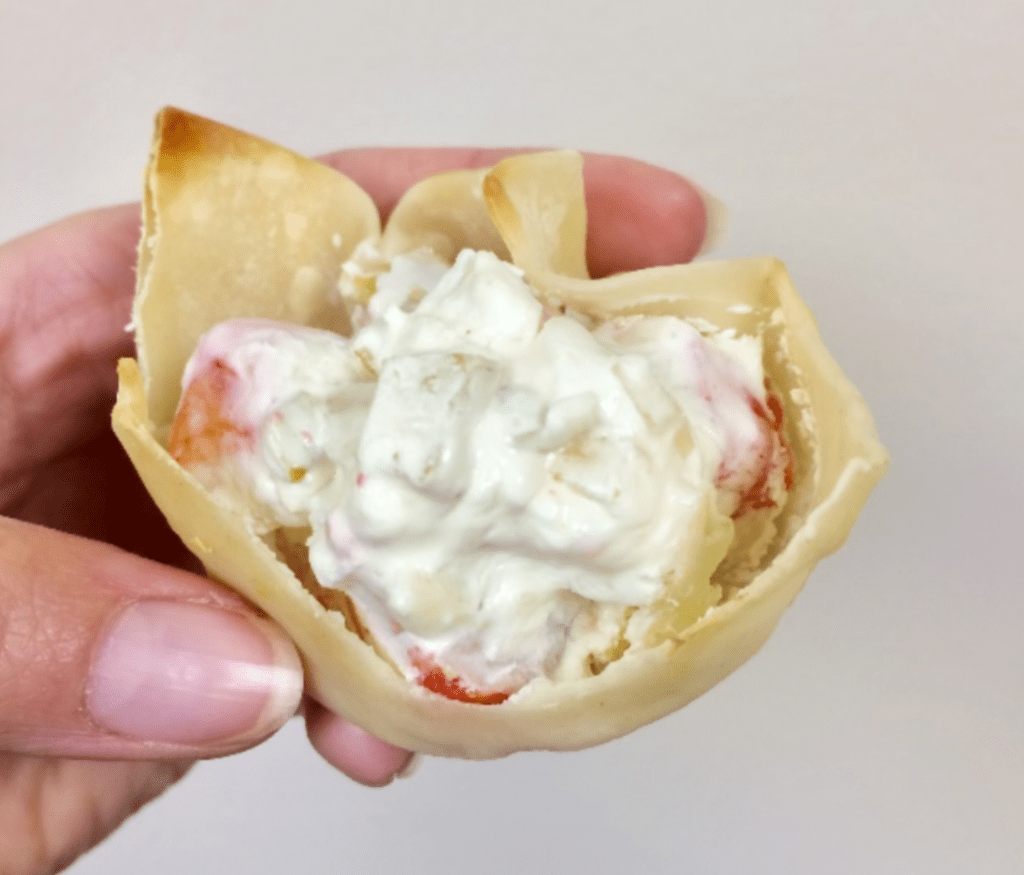 If this is your first visit to my recipes, welcome! If you are a returner, thank you!
I am a true believer that the world of food should be open to a person and moderation in all things is a great way to live life, that's why I specialize in creating macro-friendly recipes that are much easier to "fit" in moderation.
As you get to know me, you will find that all my recipes use a moderate to few amount of ingredients because I also believe that cooking should be stress free and not break the budget. I encourage that for all of my recipes you look into buying frozen rather than fresh to promote longevity of each food item if you do not use it again right away.
I would also love to hear your personal spin on any of my recipes! Have fun and please enjoy!
In this recipe you will find a light, protein packed, crab rangoon inspired, delicious horderve or snack! This gives you all the melty, creamy, cheesy, craby goodness you crave without the large caloric blow. It's a delightful medley of seafood and cream. If you have a seafood hater in your family this is a good one to help try to get them to warm up to it! This will be a favorite with it's delightfully flavorful small, bite sized package!
A fun modification that can be done to this recipe is if you air-fry the wontons instead of bake them to give the wonton a fried texture!
The original inspiration for this recipe was the soft food stage after bariatric surgery, but these flavorful delights have other uses as well! Due to the inspirational focal point, the calories are low and protein is a large component, so go ahead and have a couple! This recipe makes a great horderve or tasty snack! It's also easy enough to put on repeat or make larger batches for bigger parties!
This recipe is suitable for bariatric patients, body builders, anyone who is practicing moderation or just someone looking for a delicious and light horderve recipe!
For more macro-friendly recipes, lifestyle posts and bodybuilding posts feel free to follow my instagram @boho_nutrition!
Servings
Makes 12 cups
Cookware required
Muffin tin
Prep Time
Approx. 20 min
Cooking Time
Approx. 10 min
Total Time
Approx. 30 min
Difficulty Level
Easy
Ingredients
-12 wonton wrappers
-1/2 pound lump imitation crabmeat
-2 Scoops unflavored protein powder (isopure)
-1/4C chopped celery
-1/4C thinly sliced scallions
-1/2C plain fat free Greek yogurt
-1/2C greek cream cheese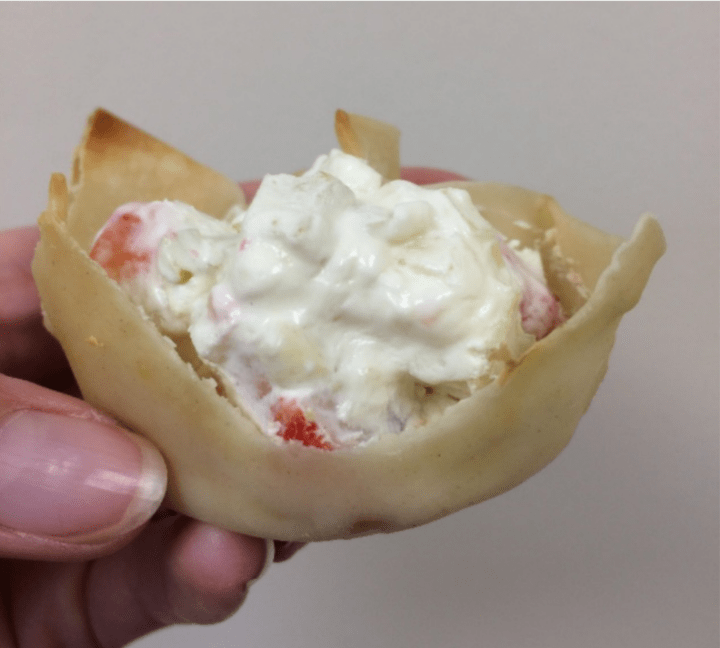 Directions
-Preheat oven to 375 degrees Fahrenheit
-Combined all ingredients in a bowl until well mixed
-Spray the cupcake pan with olive oil spray
-Place wonton wrappers in each of the muffin cups
-Using a spoon, spoon in the mixture
-Cook till lightly browned and cheese is melted (7-10 min)
**If you can't tolerate the crunchy shell be sure to fold the edges in and spray with extra virgin olive oil spray
I hope this gets saved to your "will make again" list! This recipe is perfectly versatile from party to snack time!
(everyone has different tastes and I respect that, please let me know how you feel if you try this recipe!)
Nutrition Facts
For one cup
Calories 90 kcal
Fat 2g
Carbs 9g
Protein 9g
Feel free to tell your friends all about my recipes, I'd appreciate it!
Tag me in any recipes you try!! @boho_nutrition
(I would love to hear your honest reviews positive or negative!)
Just a reminder: for more macro-friendly recipes, lifestyle posts and bodybuilding posts feel free to follow my Instagram @boho_nutrition!
Rhianon Condello RDN, BSN, RN