Cosmic Gelato
The Divinely Orchestrated Frozen Adventure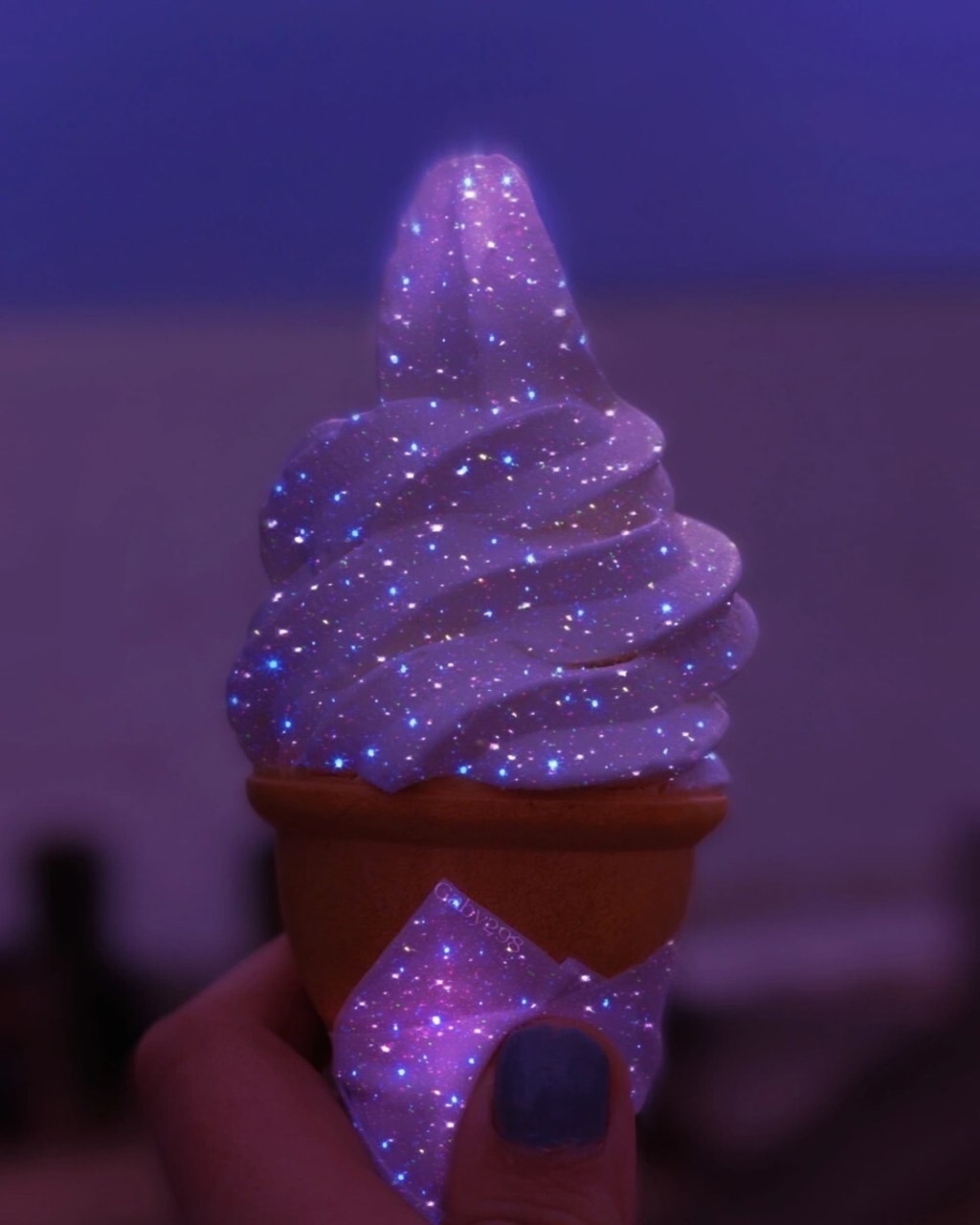 "Pull up a spoon and we'll tell you a story."
Those were the words written on the pint of Teo Gelato that jumped out at me in the ice cream section at the Fresh Market.
Well, I say, "Pull up a fork and I'll tell you a story."
I had just gotten off the phone with a girlfriend and we were talking about insecurities kicking up when you meet someone new. You know that super exciting mix of butterflies and uncertainty. I'm talking about that point when a budding friendship may start to feel like a little something more. At least to you. And you start to question and wonder if that someone new is feeling it too?
We were swapping stories and it was comical yet also relieving, knowing that someone else could understand. That someone else could relate to a shared experience.
It was a hot summer day in June. After our conversation, I could hear my inner child begging for my attention.
"Ice cream. Take me out for ice cream!" My inner child loudly and adamantly proclaimed. "Play with me. We need to play, and I want ice cream!" This was not a request, but a demand.
So I complied and drove to Fresh Market. As I perused the ice cream aisle I suddenly remembered a story I had wanted to write for a contest entry. The focus was on my favorite summer food: The Decadent Pint of Raspberry Gelato.
A quick search about the parameters of the story revealed: Oh! Fuck! It's due in nine fucking hours. Could I still make it work?
I searched the freezer for the gelato. My Muse. It would refresh my memory and inspire pure poetry! It would transport me back to all those late summer nights back in 2017. I would get home after bartending all night and everyone was asleep, and I would devour it in one sitting, one delicious spoonful after another.
But as I reached into the cooler, I was filled with dread. They were sold out!
"Oh no! You gotta be kidding me," I thought.
Just then, "I WANT ICE CREAM!" my inner child screamed in my mind.
Upon quick reflection, things weren't looking too good:
Time was ticking away and I had to write and submit the story.
Fresh Market was sold out of my flavor musing.
My inner child was about to have a meltdown.
My insecurities suddenly kicked into overdrive.
Panicked, I started frantically looking through the freezer in the store for an alternative.
"I'll just get a different brand of raspberry gelato, I thought to myself! But no! I felt like I was cheating on a lover. I can't do that.
I started desperately looking at other flavors and there it was...
It was a flavor that I personally had never tasted before.
But I suddenly flashed back to a memory of a coworker telling me a story about an unbelievable gelato flavor she had at some shop in Charleston, SC. She was obsessed. So much so that she strong-armed the recipe from the shop owners. She wouldn't shut up about it for weeks. It was ALL SHE WOULD TALK ABOUT. She has always promised to share the recipe but never did.
The flavor: Goat Cheese and Cherry.
I grabbed it out of the cooler, staring in disbelief. As I headed to the check-out line something on the container jumped out at me. It read, "Award Winning: Top 5 In The World." Wow!
My gourmet inner child became excited, "Yes, 1000 times, yes!"
Ok, so I have a gourmet inner child with a wildly developed palate. You better believe it.
I started reading everything on the pint. This gelato was made in Austin, Texas. But, this particular Austin Texas Gelato Maestro took his gelato all the way to Italy and came back home to the states with the "Top 5 In The World Award." This made me excited, practically jumping with anticipation.
I set it on the counter and asked the clerk, "Do you have any spoons?"
"No, I only have a fork, " she replied.
"I'll take it," I said.
She gave me a complex look mixed with both laughter and a little bit of judgment and handed me the plastic fork.
"Good luck! I hope it works!"
Little did she know that she was talking to a former stoner and I already had a plan if the prongs broke off while eating the frozen gelato. Pish... I remember many times breaking the end of my spork as I ate ice cream late at night in my car while I was stoned. All I would do is just let it melt a little. Then simply bend the lid and use the lid as a makeshift spoon. Voila!
I knew I would do that again, right now, if I had to.
I was eating that gelato...now.
I got to my car. I took the first bite.
Good fucking God! Woah. It doesn't get any better than this. I seriously moaned as if I was having an outrageous orgasm. My car had been sitting in the hot sun and this gelato melted on my tongue and down into my soul.
It was almost like this was divinely orchestrated. The whole fucking thing.
My insecurities, the fact that the story was due in hours, my inner child temper tantrum, the heat, the raspberry gelato being sold out, discovering the goat cheese and cherry gelato, and then not having a spoon. Despite all the adversities, this moment was perfection. It was perfection found through leaning into the adventure.
And by doing so, I was now eating the best goddamn gelato I've ever had in my life, right here in my car on June 22, 2022. I'm 47 years old and I'm eating the best gelato right now. It took 47 years to find the best gelato I've ever had.
How many other things are the best thing I've ever had that I haven't even experienced yet?
And right there at that moment, I realized that goat cheese and cherry gelato wasn't just the most amazing summer food I'd ever had, I realized it was a metaphor for my entire fucking life experience.
How many more things are going to be the best thing I've ever had that I haven't even experienced yet?
This was more than an exquisite pint of gelato. This was an earth-shattering moment that showed me possibilities.
"Pull up a fork and I'll tell you a story."
A story about food that was so much bigger than the best pint of gelato on a hot summer day that I've ever had.
Pull up a fork and dip into goat cheese and cherry gelato and find the possibilities of pure ecstasy that are just waiting for you.
And suddenly my insecurities were gone.
About the Creator
Multidimensional Creative-preneur
Life Coach, Angel Card Reader, Artist. Speak to me in sound, color, taste, smell & touch. Soul expression is my ❤️ language. Spirituality,music, art, and creativity fuel my life. IG @jenergy17
Reader insights
Be the first to share your insights about this piece.
Add your insights