clementine lemonade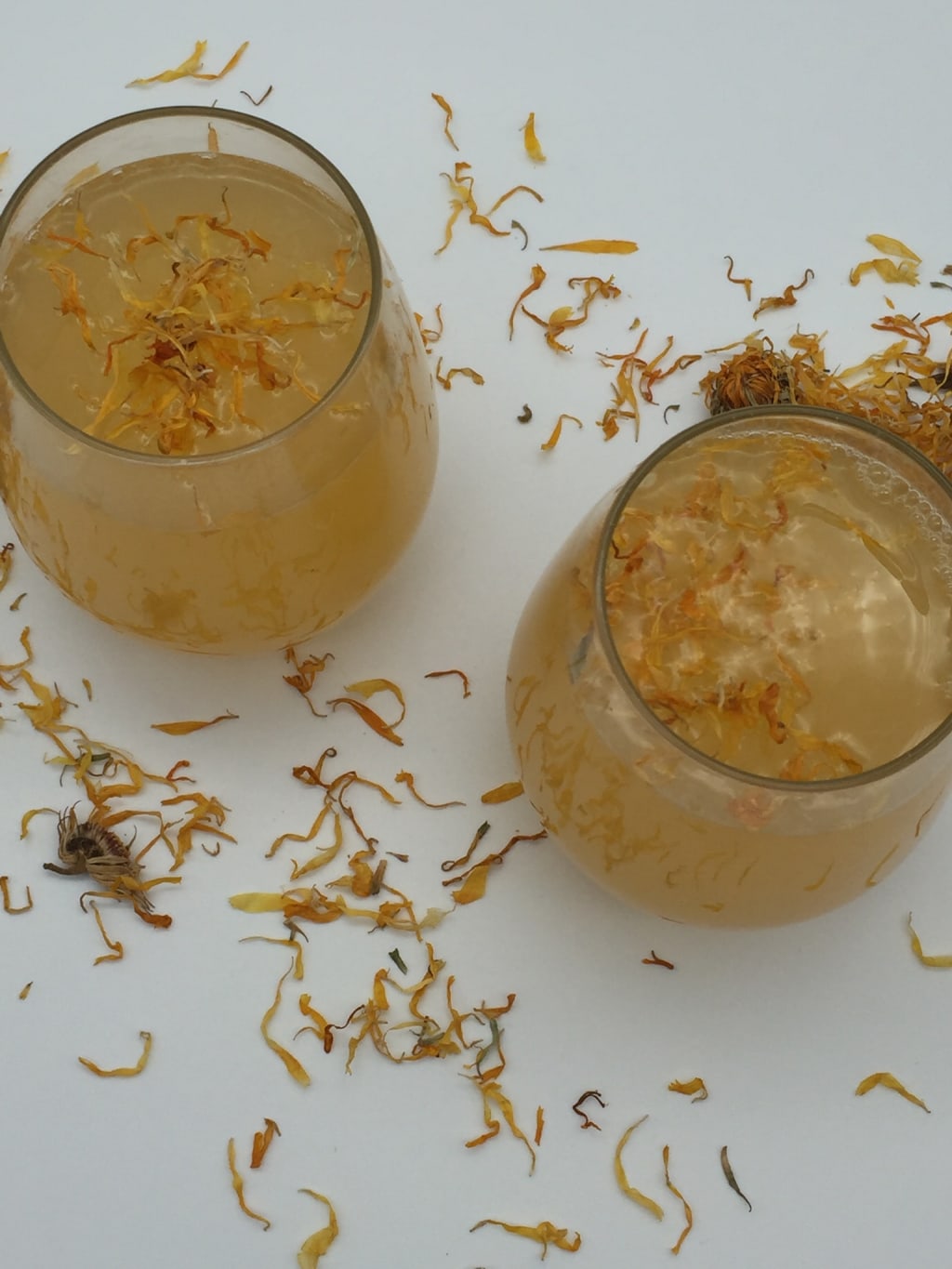 Lemonade is truly one of life's simplest pleasures. Too often, though, it comes in the form of unimaginative flavor combinations (OK strawberry lemonade, I Get It), and the drink itself ends up being imbalanced and syrupy. I love a good chain restaurant, but they have to stop just pumping strawberry syrup into plain lemonade and calling it a day. Please respect the drink.
It's 2020, there's no reason for there to be such a dearth of non-alcoholic, non-carbonated options at restaurants anyway. It really just boils down to people not caring. I feel like lemonade and iced tea are just hasty additions plopped onto a menu like HERE, fine!! I do take offense to it every time I see it, and I will continue to take offense. If I've learned anything in my nearly 32 years of being alive, it's that 1) I'm entitled to my feelings and 2) can take offense to any seemingly minor thing I choose.
The beverage industry's lack of imagination as a whole gets to me sometimes. I do understand that mass-producing drinks is a careless, soulless industry, but restaurants are where people can change that. A simple twist on an old favorite is usually welcome, and impressive.Overall, I've been to a few places where there were a huge wealth of beverage options, and I was grateful to be thought of and considered. This all sounds very dramatic, but unless you've sat at a brunch place where the only booze-free options were flat sprite and tap water, miss me with your opinions. I'm not saying it's particularly hard to not drink alcohol, I'm just saying I deserve options too. I spend a lot of time coming up with new alternatives. I'm not going to go into all the moving parts that go into me creating a drink, not because it's a secret, but because it's overwhelming and borderline insane to talk about out loud. What I will say, though, is that I will sometimes fixate on an idea for awhile and turn it over in my head repeatedly before making something of it. Other times, I just have a ton of produce that I need to use up before it expires.
With the clementine lemonade, it was a combination of both. I already came up with blackberry vanilla limeade and green cardamom lemonade this past summer, and I'm no stranger to citrus. But I wanted something that was more of a seasonal hit for winter. Citrus is a great addition to most dishes, food or beverage, and I wanted to give a little something extra with this lemonade, so I also added some floral elements. It's fun, bright, and seasonal. OK I've talked enough, here's the recipe for my clementine lemonade. Enjoy!
You will need:
4 cups water
⅔ cup lemon juice (freshly squeezed)
½ cup clementine juice (freshly squeezed)
½ T orange blossom syrup
½ cup cane sugar
dried marigold flowers for garnish
I guess the most time-consuming part of this is squeezing the fruit. I have a little citrus juicer that I got from the Dollar Tree and have worked to the absolute bone..I probably should find a better method, but I like just using what I have instead of buying more shit. After squeezing the produce, combine all ingredients (except the marigold petals) into a large pitcher and stir. That's honestly it. Garnish each glass with some marigolds. This is a pretty simple drink to make, and lemonade should be imaginative like this. I appreciate the strides lemonade has made thus far for our society, but we can all do better.