Cinnamon Sugar Pumpkin Bars
Delightfully cakey, sweet, cinnamon filled, never dry pumpkin bars!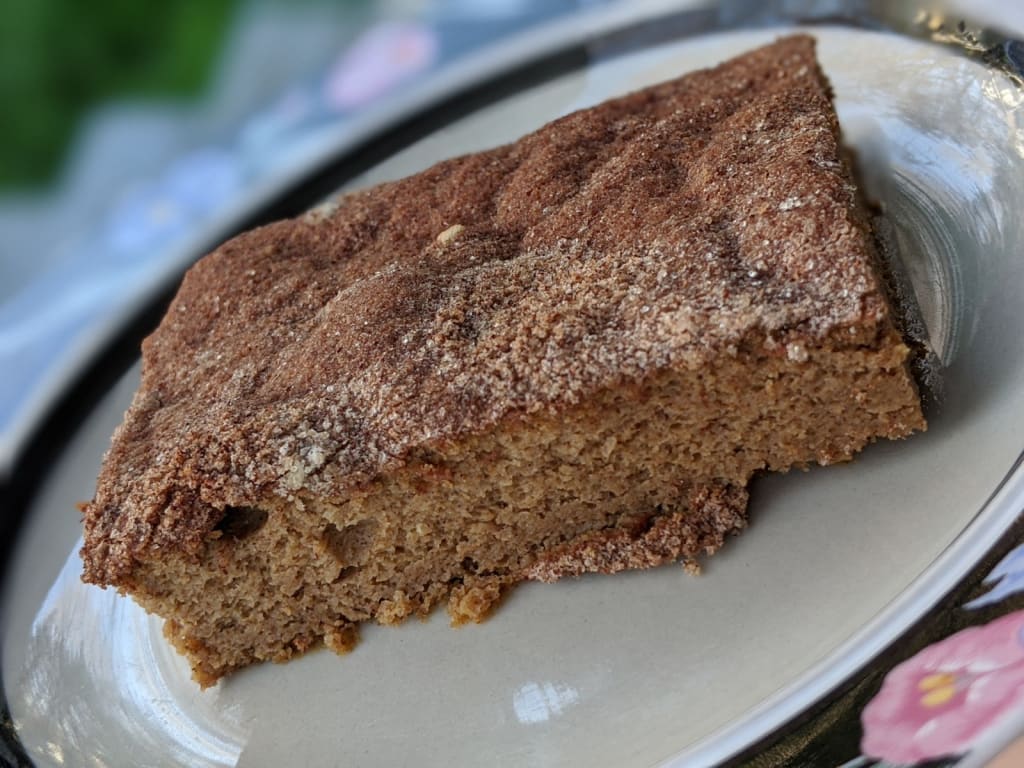 If this is your first visit to my recipes, welcome! If you are a returner, thank you!
I am a true believer that the world of food should be open to a person and moderation in all things is a great way to live life, that's why I specialize in creating macro-friendly recipes that are much easier to "fit" in moderation.
As you get to know me, you will find that all my recipes use a moderate to few amount of ingredients because I also believe that cooking should be stress free and not break the budget. I encourage that for all of my recipes you look into buying frozen rather than fresh to promote longevity of each food item if you do not use it again right away.
I would also love to hear your personal spin on any of my recipes! Have fun and please enjoy
In this recipe you will find cakey, delightfully moist, sweet and flavorful bars. I know what you're thinking, if it's got protein powder in it, it's going to taste funky, but this one seriously takes the cake! (See what I did there?) In this recipe you will find all the delightfully fluffy, cinnamon, surgery, goodness you love from pumpkin bars without all those calories! This recipe is great for a rainy day or when there is a little chill in the air this Fall, I personally couldn't wait that long! No food is off limits in my book! Feel free to top these with a little fat free whip cream!
Note: This recipe is incredibly versatile, I made it into bars but it could easily be topped with whip cream and be made into a delightful pumpkin cake (similar to a pumpkin log at Thanksgiving!)
This recipe is suitable for bariatric patients, vegetarians, body builders, anyone who is practicing moderation or just someone looking for a delicious macro friendly dessert! I hope this treat graces your table at breakfast soon!
For more macro-friendly recipes, lifestyle posts and bodybuilding posts feel free to follow my Instagram @boho_nutrition!
Servings
Makes 19 Serving
Cookware required
13x9 Brownie pan or any baking pan
Prep Time
Approx. 15 min
Cooking Time
Approx. 30 min
Total Time
Approx. 45 min
Difficulty Level
Easy
Ingredients
(Cake)
-(30g) liquid egg whites
-2 large eggs
-2 (56g) scoop vanilla protein powder
-2 tsp baking powder
-1/8C (35g) All Purpose Flour
-1/2 cup (112g) non fat plain yogurt
-1C (244g) Canned Pumpkin
-1/2C No calorie sweetener of choice (I use Monk fruit)
-3 Tbs (15g) Cinnamon
-¼ tsp salt
- 1 tsp (15g) Apple Sauce
(Topping)
-3Tbs (15g) Cinnamon
-1/2 C No calorie brown sugar style sweetener (Can use Swerve (Not recommended if you are sensitive to prebiotics) or golden monks fruit)
-1 Tbs No calorie confectioners sugar (I used Monks fruit)
-1/8C (35g) All Purpose Flour
-Can't believe it's not butter spray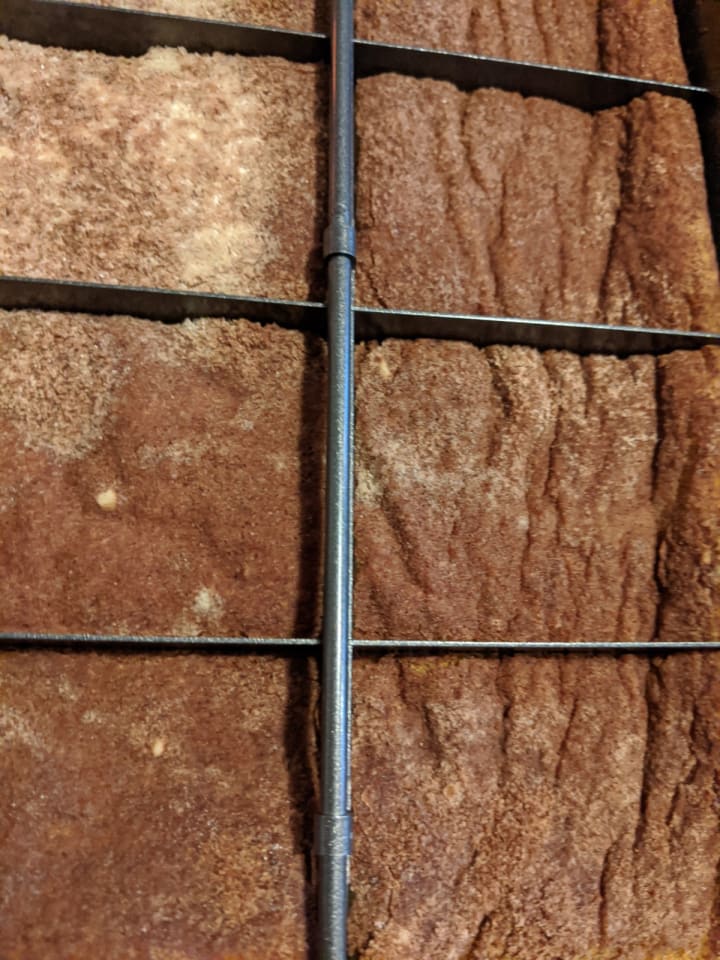 Nutrition Facts
For one serving of cake with topping (1/19th)
Calories 45 kcal
Fat 1g
Carbs 6g
Protein 4g
Directions
Preheat oven to 350 degrees Fahrenheit
Spray 13x9 pan with olive oil spray
Blend all cake ingredients in a blender or mixing bowl with mixer until well combined
Layer into pan with rubber spatula, tip pan to spread and use spatula to get into corners, tap pan to even out
Mix together topping dry ingredients
Sift on to batter as evenly as you can then spray with butter spray
Bake until toothpick inserted comes out clean (approximately 25min)
Let cool on wire rack
Enjoy!
Feel free to tell your friends all about my recipes, I'd appreciate it!
Tag me in any recipes you try!! @boho_nutrition
(I would love to hear your honest reviews positive or negative!)
Just a reminder: for more macro-friendly recipes, lifestyle posts and bodybuilding posts feel free to follow my instagram @boho_nutrition!
Rhianon Condello RDN, BSN, RN