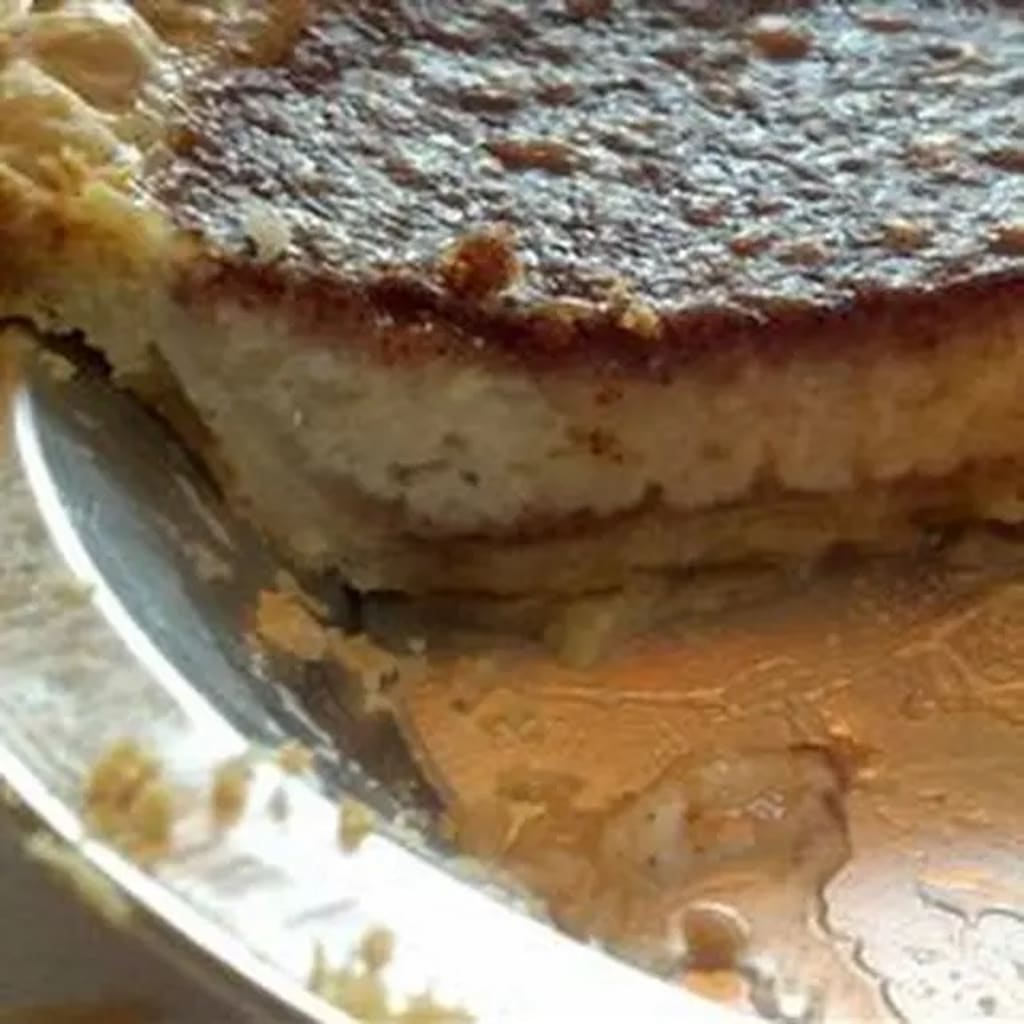 When it comes to dessert, every single person deserves to enjoy a piece of sweet or savory foodstuffs. Personally, for me, desserts are not my favorite item. I shy away from candy and chocolate. I also don't like pies and cakes all that much. However, I LOVE cinnamon. So, I developed a cinnamon pie recipe that builds from a beautifully simple flavor profile.
To be totally honest with you, this pie is something that is not easy. It can, and very likely will, take several tries to make it as wonderful as possible. The measurements are exact and must be followed exactly to ensure proper setting in the pie pan.
A ceramic pie pan is the best as the heat is more uniform while cooking, but a glass pie pan will work as well.
Ingredients:
1 cup white sugar (1 cup is plenty sweet for everyone, as the vanilla and cinnamon will give it an extra natural sweetness as well!!!)
1 1/2 tablespoons all-purpose flour
1 teaspoon ground cinnamon (or a little more is fine too, but make it as close to 1 teaspoon as humanly possible!! Too much cinnamon will ruin the crisp brown-sugar top that you're looking for!!!!)
1 pinch salt
1 egg (beaten)
2 tablespoons butter (melted, I use a small bowl and a microwave to melt, just make sure you don't go crazy and overcook it!)
1 teaspoon vanilla extract (again, a little extra is fine here, but keep it close to 1 teaspoon)
1 1/2 cups milk
1 unbaked pie crust (10 inch, I use the Pillsbury refrigerated pie crusts, just make sure to take it out of the fridge ahead of time to soften it up to room temp!)
Step 1
Preheat oven to 400 degrees F (205 degrees C). Warm up the pie crust to room temperature and prep your pie pan. You must have the oven ready to go before mixing your ingredients!
Step 2
In a large bowl, combine the sugar, flour, cinnamon and salt. Dry ingredients should be mixed well with a whisk, fork, or similar instrument. It will look like a fine brown powder.
Step 3
Add the beaten egg, butter, and vanilla. The butter should be melted (in a microwave safe dish) and let stand to cool before mixing. The egg should be beaten well (essentially you want the eggs to look like a bunch of whisked yolks lol).
Step 4
Next step is the milk. Before adding the milk, the consistency of the ingredients so far should be a dark brown sugary paste (sort of). Add the milk and whisk well! The ingredients should be mixed until the concoction resembles a light brown milk.
Step 5
This step is important!!! Pour mixture into an unbaked 10-inch pie crust (ceramic pie plate is best!). Note: Be sure to whisk the mixture until you are ready to pour into the pie pan. The mixture should not sit still until it is in the oven!
Step 6
Bake at 400 degrees for 15 minutes, then reduce heat to 350 degrees F (175 degrees C) and bake for an additional 45 minutes. Take it out of the oven and let sit for at least 30-45 minutes before serving. The pie can be served warm or cold (although warm is best in my ever so humble opinion) and can be plain or with toppings. I recommend trying it out plain before adding any toppings!
Refrigerate any leftovers and enjoy !!! The pie should have a solid cinnamon-sugar top (almost looking like a cinnamon pop-tart lol) which will give your pie a beautiful yummy crunch when eaten warm!!!!!
Post-recipe note: If you watch the T.V. show PSYCH (With James Roday and Dulé Hill) specifically the Dual Spires episode, you may recognize cinnamon pie as a tried and true dessert!!!!!
recipe
About the author
Gamer, writer, poet, academic.
Purchase photography or merchandise here!!! --> https://the-photography-of-cobe-wilson.creator-spring.com/
Reader insights
Be the first to share your insights about this piece.
Add your insights