Chocolate Mini Muffins With Vanilla Cream Cheese Frosting
Take a look at those nutrition facts!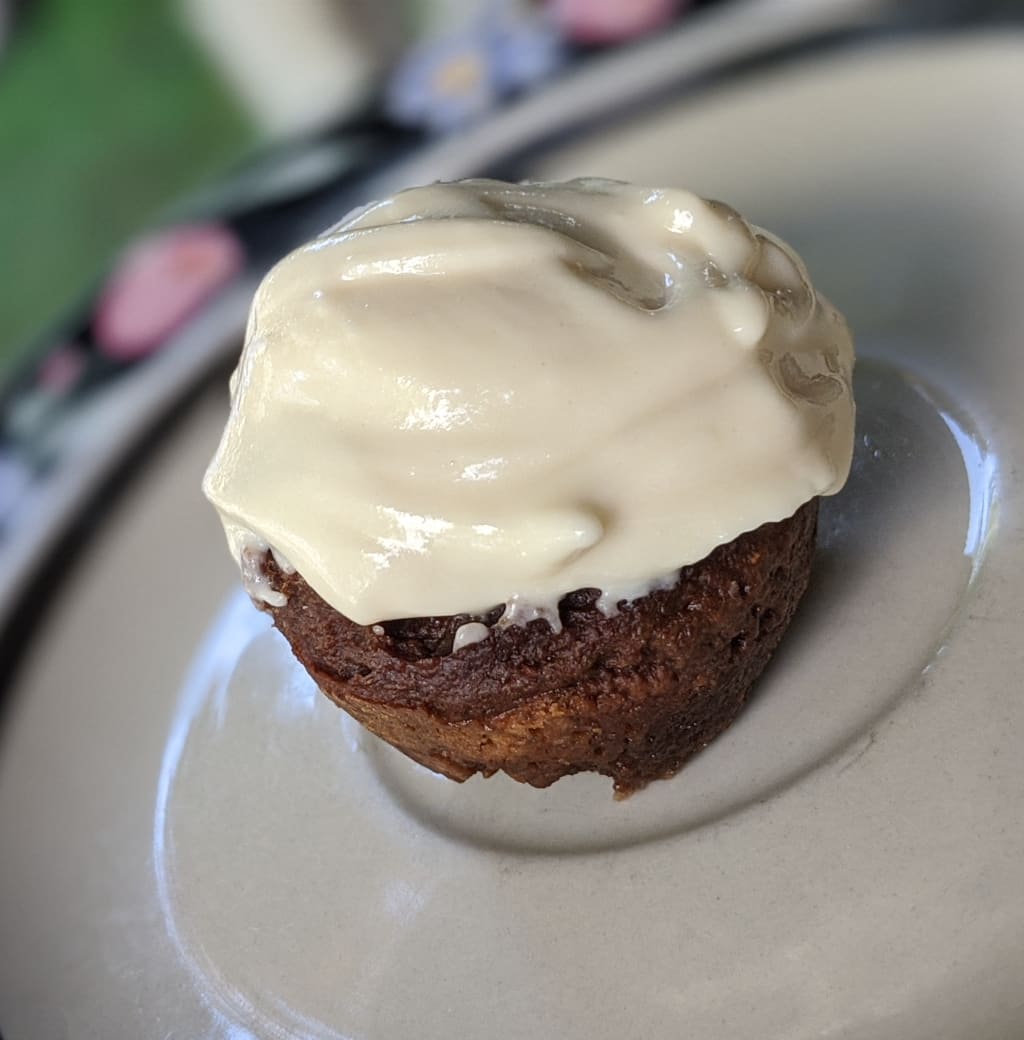 Chocolate mini muffins with cream cheese frosting
Makes 16
This one was a fun one! The inspiration was actually my grandma, she has been having difficulty with her intake, she's had some oral health issues and unfortunately her favorite foods are Reeses, ice cream and pizza...So not a lot of fiber. It's hard to convince her to eat anything that isn't sweet! She says, "I'm an old lady, I'm going to eat the things I like!". So far she loves pita pizzas so I make her those and bring them, but it's definitely not enough. Unsurprisingly, with very little fiber constipation has become an issue so we had to get a little creative on how to make sweets with some fiber content. (Luckily apart from pita pizzas, ice cream and Reeses lately she's been willing to work with us and drink 2-3 Ensures /Boosts/ protein shakes per day, which helps with vitamins, minerals and protein but does nothing for the fiber issue!)
This wound up coming out very well and all of my family really enjoyed it (including me if I do say so myself!) so I thought it was worth a post! Most Americans in general don't get enough fiber in their diets so it would be beneficial for most of us to have a little bit of added fiber. Honestly, these little muffins only pack 1g of fiber per muffin, so nothing too excessive, no bloating worries with that!
Side note this frosting is delightful so when I made it, I made a bigger batch and scaled it down to be just what you'd need for the recipe. But if you make it in bigger batches you won't be disappointed, it's delightful on rice cakes, strawberries and really any fruit you like! This vanilla cream cheese frosting has a pretty robust protein punch for the calories!
One last tip for anyone on strict macros or contest prep, to get your macros perfect just weight the whole batch of whatever you cooked in grams when it's done, make it that many "servings" in MyFitnessPal on the recipe tab (same can be done in Baritastic) and that way 1 serving=1g, I do this with my frosting and my baked goods and that way I can just add however much frosting I like and keep my macros on point during a contest prep!
This recipe is suitable for bariatric patients, vegetarians, body builders, anyone who is practicing moderation or just someone looking for a delicious macro friendly dessert recipe!
For more macro-friendly recipes, lifestyle posts and bodybuilding posts feel free to follow my Instagram @boho_nutrition!
(Muffins)
-(35g) liquid egg whites
-1 egg
-1 (30g)scoop chocolate protein powder
-1 tsp baking powder
-1/8C (35g) All Purpose Flour
-1/2C (122g) Canned Pumpkin
-3Tbs (15g) Unsweetened cocoa powder
-1/2C No calorie sweetener of choice (I use Monk fruit)
-¼ tsp salt
-3tsp (36g)Psyllium husk(Just got generic from Walmart)
-2Tbs water
(Frosting)
38g vanilla protein powder
1/4C (50g) Greek cream cheese
2Tbs water
Nutrition Facts
(16 servings)
One Muffin With Frosting
Cal 50 kcal
Fat 1g
Carb 5g
Protein 5g
One Muffin (without frosting)
Cal 35 kcal
Fat 1g
Carb 4g
Protein 3g
Vanilla Cream Cheese Frosting
(16 servings)
Cal 15 kcal
Fat 1g
Carb 1g
Protein 2g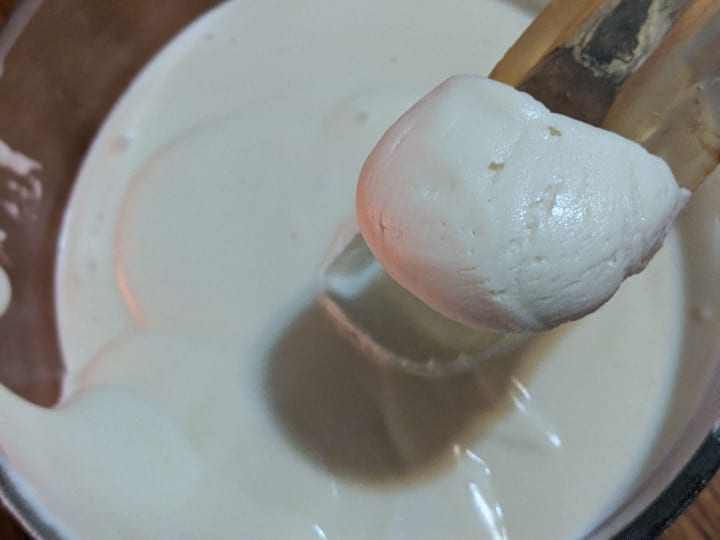 Directions
Preheat oven to 350 degrees F
Make frosting first, mix all ingredients and let chill in the fridge while you prepare your muffins
Mix mini muffin ingredients in a blender, beat until completely smooth and well mixed.
Line or spray mini muffins pan with olive oil spray (not accounted for in macros)
Spoon batter into mini muffin pan evenly, dough is thick enough to use a cookie scoop
Bake for 7-10 minutes untill toothpick inserted come out clean
Put on wire rack to cool
Pop out of pan before frosting, spoon frosting onto each mini muffin evenly
Have two, after all it's only a 100 kcal and packed with protein!
Feel free to tell your friends all about my recipes, I'd appreciate it!
Tag me in any recipes you try!! @boho_nutrition
(I would love to hear your honest reviews positive or negative!)
Just a reminder: for more macro-friendly recipes, lifestyle posts and bodybuilding posts feel free to follow my Instagram @boho_nutrition!
Rhianon Condello RDN, BSN, RN