Chef Carol's Southern Kitchen
A taste of home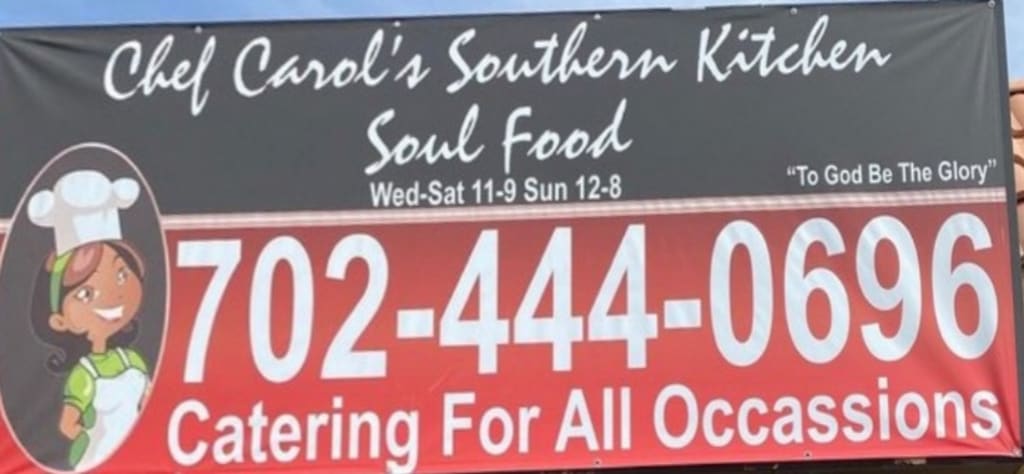 Banner Proudly Hanging Outside of the Restaurant
The gambling and entertainment capital of the world, The city of lights, The city that never sleeps, Sin City/Saint City, Our beloved home and vacation spot for many, Las Vegas, NV. We proudly wear all of our nicknames as many love to migrate to our city. On the impressive 4.2 mile strip illuminated with neon lights, You have hundreds of options to choose from for dining. Whether you want an upscale meal by a celebrity chef, or a quick bite while taking in sights, there is something for everyone's palettes.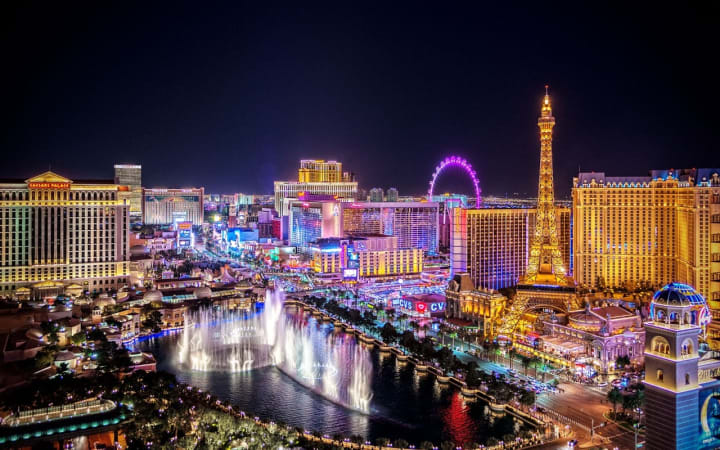 Ever had a night you actually did want a home cooked meal? But your plush hotel room could not accommodate your craving? How do you answer that call? Dare to venture beyond the neon lights? Travel northwest to The Historic West Las Vegas aka " The West Side", and stop in for a meal that will make you want to go back home and hug your mama, 'Chef Carol's Southern Kitchen'. Right in the heart of the Historic West Side is a gem most definitely worth a visit, and trust me you will want to go more than once.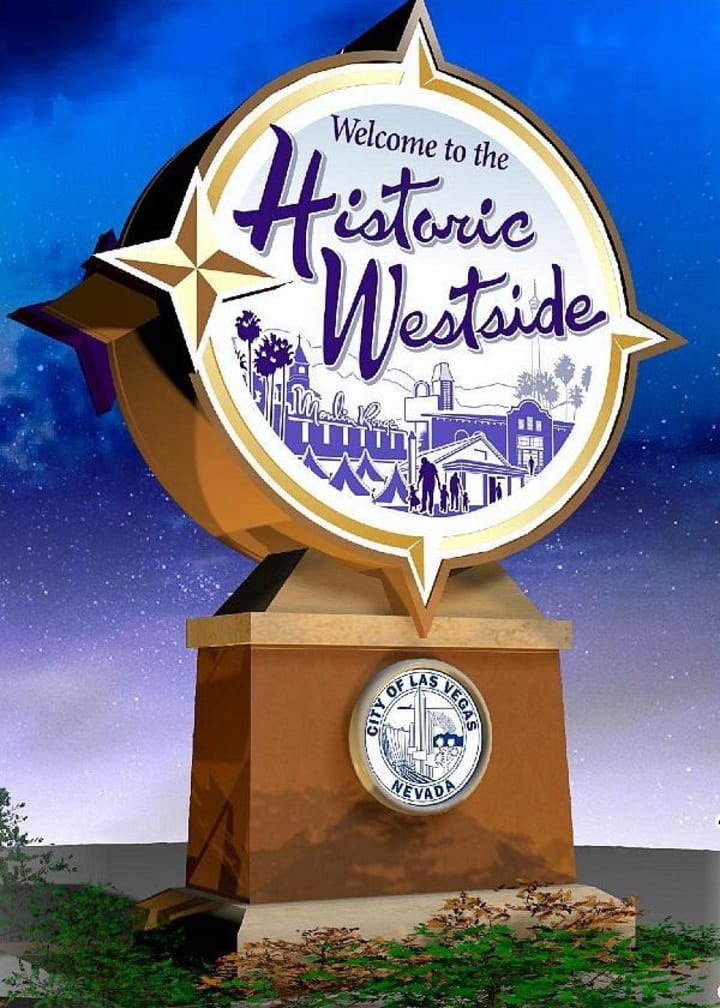 Upon entry to the dining room, you are greeted and taken to a table dressed in a black table cloth, and crowned with fresh flowers. The waitress comes and provides you with your menu and then the experience begins! With undecidable choices of fried, baked, or smothered chicken, meatloaf, short ribs, pork chops, or my personal favorite grilled Salmon; partnered perfectly with your choice of sides. You will need a moment to gather your emotions from all this deliciousness.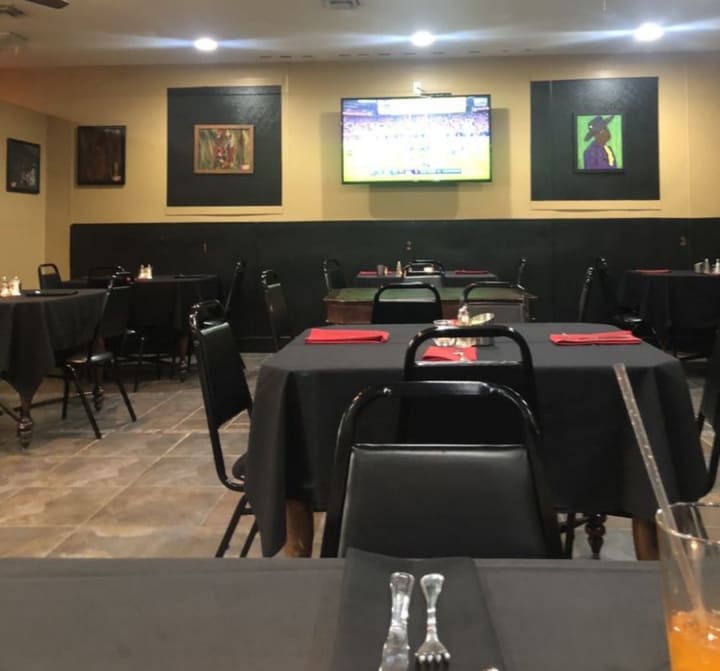 Once you have made your choice, the waitress informs you there is a bit of a wait for your meal as it all gets prepared as you order it. A wait!? That's right no heat lamps, no food trays, no microwaves, just a fresh made to order meal ready to please your taste buds. You literally get a home cooked meal by Chef Carol and her team.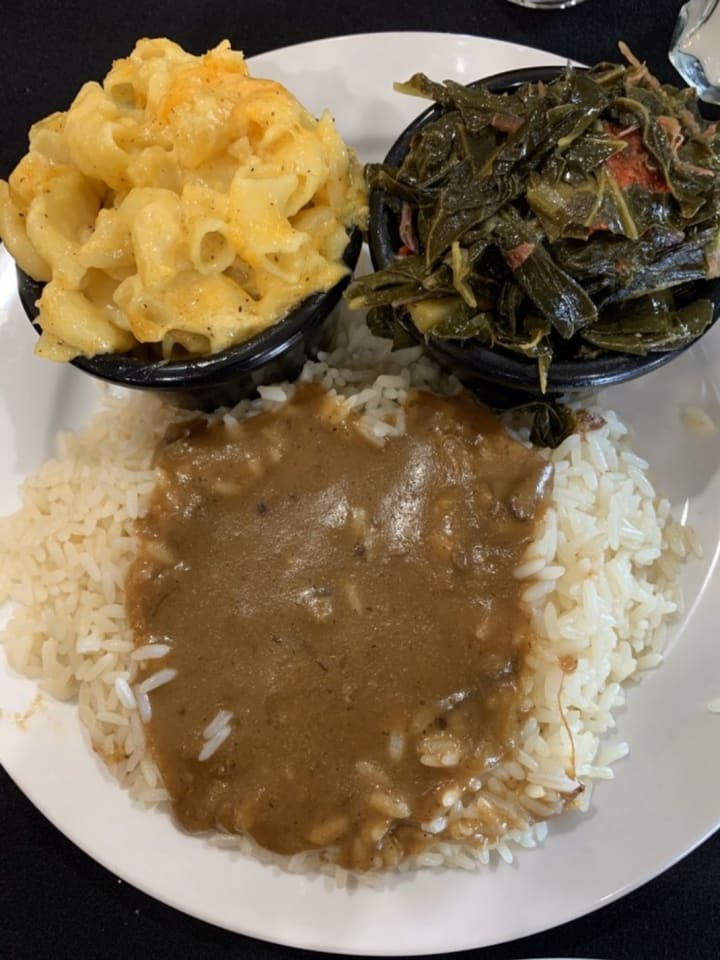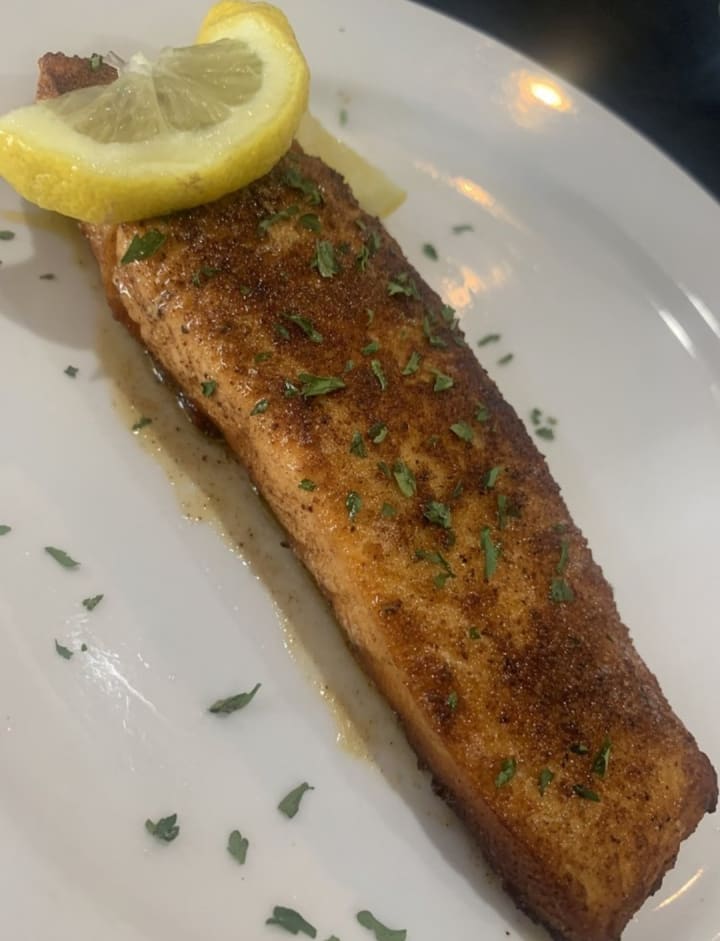 Best part is, you get to meet Chef Carol personally, as she loves to come out and check in on her guests. She makes you feel like you are at home, and that you are family, not only through her mouth watering dishes, but also her warm and loving charm. Their dishes are just as big as their hearts, so make sure you bring your appetite! Easily you can share a meal with someone, with the generous portions provided. Whether you clean your plate solo or with a date, make sure to save room for dessert; you will be disappointed if you don't. If you are looking for something a touch smaller, they offer an al a carte option ( I like to call it a "Build Your Own Meal" option) and a kids menu for the little people in your life under 12 years old. My two favorite things to eat with Chef Carol is her smothered pork chops meal (comes with TWO fried/ or baked chops) and the Blackened Salmon meal. My go to sides are always the baked mac n cheese, collard greens and candied yams.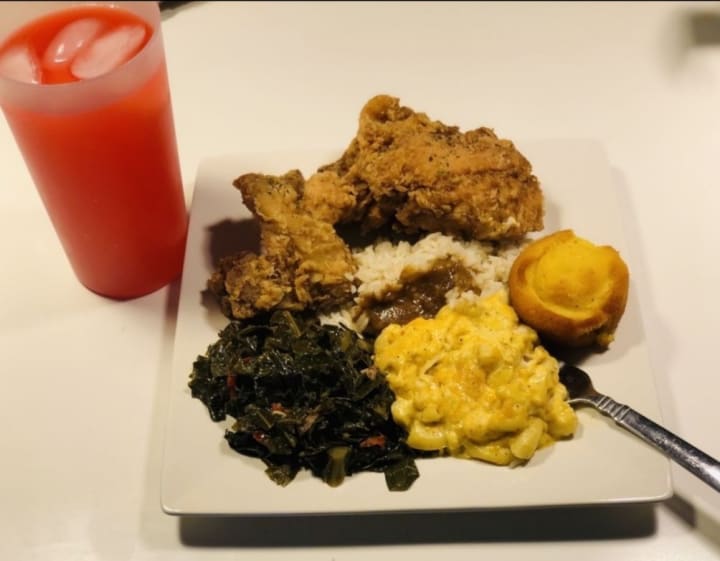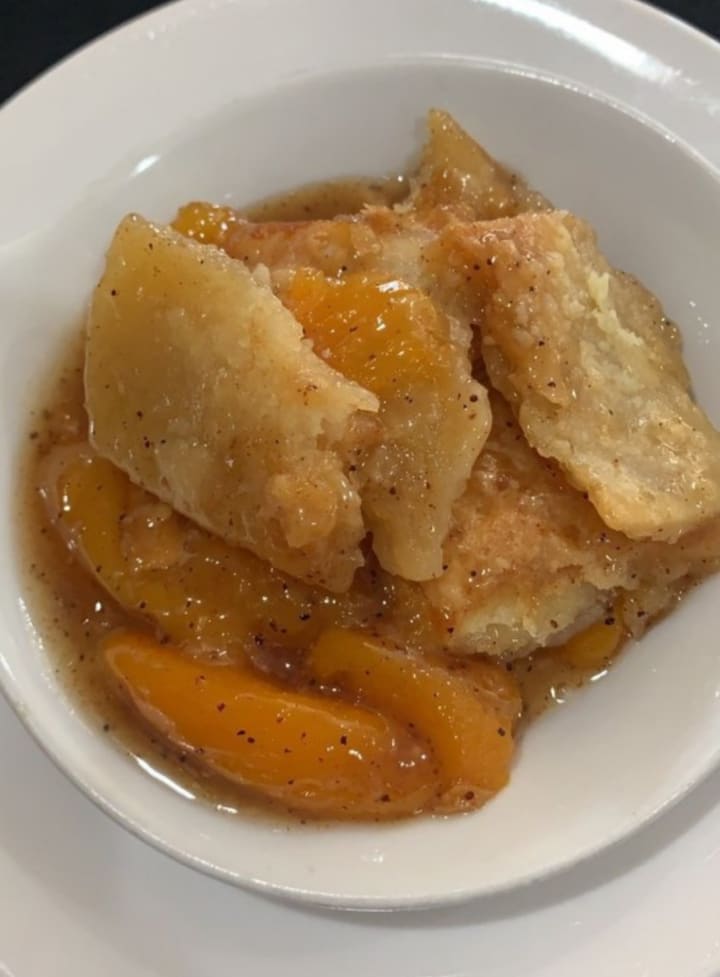 I love this restaurant, because the entire atmosphere reminds me of home. After a long day of work and play, this is a place for me to wind down just as I would in my own home. The plus side is that Chef Carol takes away the hassle of having to prepare a tasty meal myself, and doing it for me, just like a caring mother would. 'Chef Carol's Southern Kitchen' is owned and operated by Chef Carol and her husband, along with their children, and a handful more of their relatives. They opened their doors to the community December 2019, and have been here to stay since. So the next time you come to play in Vegas, remember to go beyond the neon lights, and stop in to say hello to Chef Carol. Get yourself a meal that you do not want to miss!