Carrots Come Correct
The Benefit In Multi-Color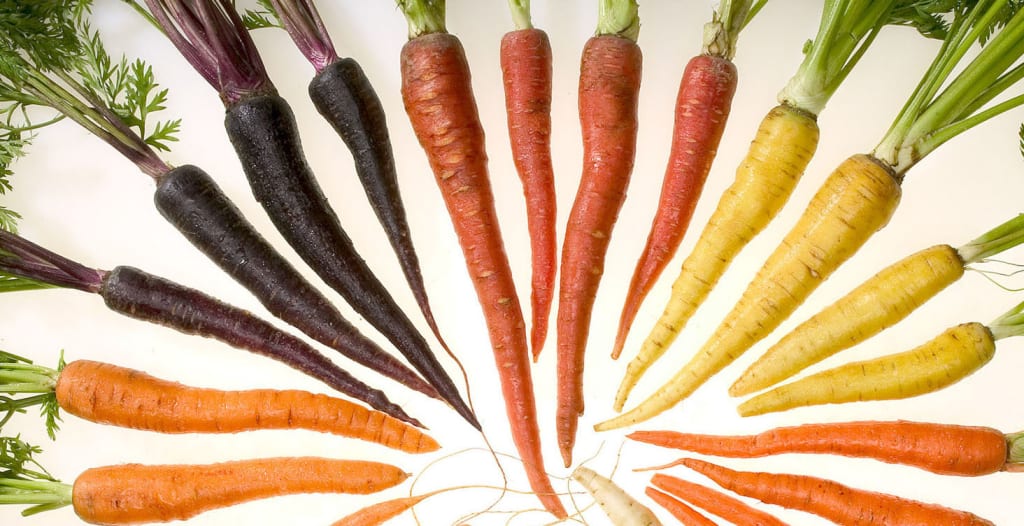 Photo credit: Taste of Home
When I was growing up, carrots weren't a topic of eating before leaving the table. Instead, my family shared our love for leafy greens and vegetables, like collard greens, string beans and sweet peas.
As I got older working in the restaurant, I fell in love with broccoli and carrots dressed in a seasoned butter sauce. Every night, I brought home enough to feed a family of four - for me to eat with an episode of Law and Order SVU.
As indulged on my healthy lunch snack of softened carrots and buttered broccoli, I reminisced on the myths I've heard over the years. Many said that carrots could strengthen vision. In my time of eating the earthy vegetable, I discovered eating carrots rewards me with an annual visit my eye doctor rather than having to visiting for check-ups every six to eight months.
Allow me to share with you the ways carrots can impact your health for a better life!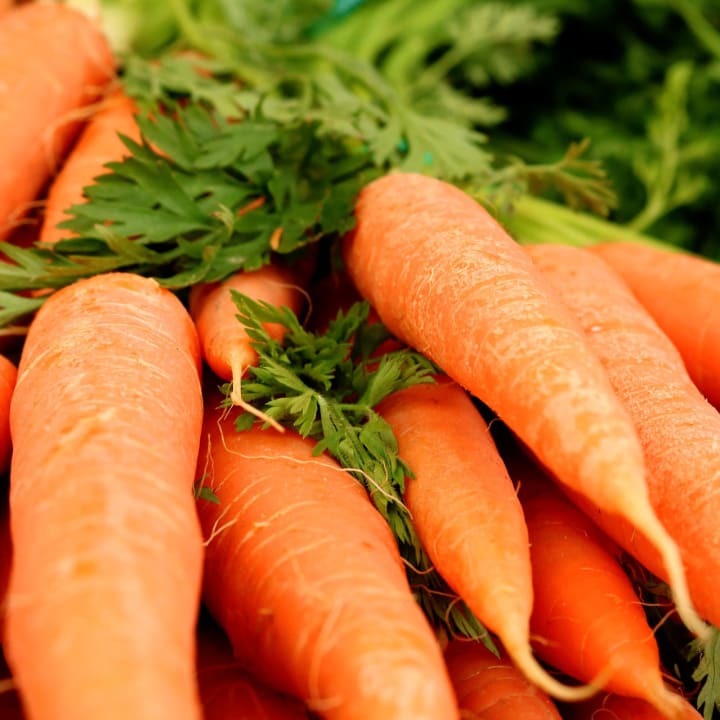 Carrots helps prevents certain cancers.
Eat up! There's been several research studies conducted regarding the health benefits of adding carrots to your diet lifestyle.
The earthy vegetable contains flavonoid phytochemical, also known as luteolin, acts as an antioxidant with anti-inflammatory and anti-cancer properties.
Carrots are packed with carotenoids, an antioxidant, which protects against prostate, colon and stomach cancers. Carrots can also reduce the risk of breast cancer in women and against lung cancer.
Polyacetylenes, one of the major plant compounds found in carrots, guards against leukemia and various types of cancers.
A 2011 study showed carrot juice could slow or terminate leukemia cells. The study further proved carrot juice can prevent internal damage that can cause lung cancer showed primarily in smokers.
A 2014 research study with almost 900 participants showed carotenoid packed foods, like carrots, can reduce the risks of colon cancer.
According to Medical News Today, a published study stated a high fiber diet with carrots can lower the risk of colorectal cancer.
A study published in American Journal of Clinical Nutrition found carotenoid in carrots can lower the risk of lung cancer by 21%.
Additionally, carrots reduce the risk of heart disease by 32%.
Carrots can help your eye vision.
There's some truth to this myth!
At the age of seven, my eye doctor informed my parents that I was a suspect of glaucoma. The con of being a suspect of glaucoma, you asked? Blindness. Thankfully, I have my eye sight in both eyes.
Orange colored carrots are rich in beta carotene which changes into Vitamin A. Vitamin A helps promote healthy vision as well as immunity development.
According to the Office of Dietary Supplements states diets with low Vitamin A can lead to blindness in children.
Carrots contains zeaxanthin. Properties of lutein found in carrots works together with the antioxidant, zeaxanthin, guards against loss of vision.
According to American Journal of Ophthalmology discovered women who ate as few as two servings of carrots at least twice weekly can lower the risks of glaucoma by almost 70% compared to others refusing to eat carrots or little to none.
There's many ways to add carrots to your diet lifestyle.
Regardless of the preferred color of carrot (yellow, white, orange, red or purple) each is packed with 95% water, vitamins and carbohydrates. Carrots are also a great source of B vitamins, fiber, Vitamin K,potassium and antioxidants.
Also known scientifically as Daucus carota, is great for oily, dull, dry skin due to being packed with potassium and retinoids and tretinoin from Vitamin A.
As much as I love carrots, I like buy locally at farmer's markets and local grocery stores.
This spring, I had interested in starting a garden! One of the vegetables I planted was orange carrots, which are rich in beta carotene. You can grow two crops of carrots in the warmer months, so I thought to give it a try!
How do you add carrots to your diet lifestyle? Which colored carrot is your favorite? How do purple, red or white carrots taste?
Comment below to start the conversation!