Building the Platter of My Dreams
Because it's normal to dream about platters, right?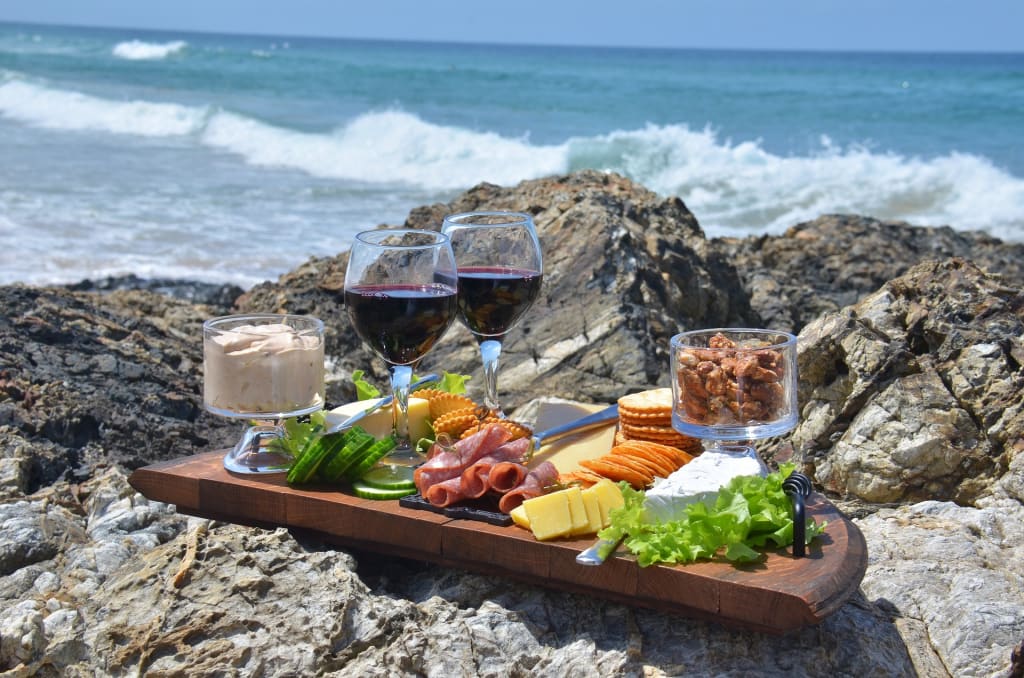 One of my favourite things about summer in New Zealand is the number of excuses to eat delicious food! In fact, I'll broaden that statement, it doesn't have to be summer and I don't have to be New Zealand; anywhere I can eat a platter of yummy treats is a good place in my books... Call it what you will; mezze, antipasto, grazing or cheese board, in my mind, while they all have slightly different origins, the options for all are endless!
On top of the numerous get-togethers for the festive season, which happens at the beginning of summer in our little corner of the globe, there is always something platter appropriate—BBQs, picnics, "Friday night drinks" and those days where it's just too hot or cold or late to cook a meal. Also, with so much beautiful food available, there is no reason not to become a master platter builder!
Whether you're in New Zealand or not, if you're not sure your platter game is up to scratch, I'm here to help. To make your platter stand out from the rest, here are some things to consider:
Mix up the textures...
It turns out that while flavour and smell are both important factors in enjoying our food, the texture is subconsciously just as important! According to Dr. M Bourne of Cornell University crispy, creamy, and chewy are what humans love the most.
So, whether it's soft, hard, crunchy, squishy... if you can name a texture, you should consider it for your board! Mixing the textures lets you create a really lip-smacking experience. Let your tongue wrap around tender fruits like pomegranate or crispy seed-laden crackers, dry and chewy smoked meats, or fluffy fresh baguettes. Most importantly, keep it interesting and delicious, which leads me on to flavours...
Explore all the flavors...
Sweet, Savoury, Salty, Tart, Spicy. There is nothing that makes me drool more than the thought of a savory cracker, some sweet fruit paste, and a creamy cheese. Yum! (Its also a fun way to spend your Macro's, if you're controlling your food intake in order to lose weight.)
In fact, you can explore a huge array of flavours in just your cheese selections alone. Salty feta (mixed with a fresh strawberry and balsamic glaze), creamy brie (on a fresh baguette), or a tangy blue (on a crunchy cracker with fruit paste), you get the idea!
If you want to go all out, you might even consider adding something a bit different, like some dark chocolate to the mix. Maybe it's not a great addition to a mouthful of cheese, but certainly yummy on its own or with fruit.
Think about seasonality...
Fresh fruits, freshly caught salmon, fresh bread even! Think about all the glorious treats we can enjoy from nature (and the kitchen). In my opinion, fresh is best, so work with what you can source where you are, no matter the weather. Farmers markets, butchers, fish mongers and bakeries will all have fresh produce ready for you to try.
Treat your guests to a spectacle of colour...
Think pink beetroot dip, orange pumpkin dip, bright red strawberries, green cucumber slices... The options are almost endless, but a brightly coloured platter will not only look great, it will be flavorsome and oh, so tempting. A feast for the eyes and for the mouth. Also—your insta-friends will envy your gorgeous grazing board when you post it online! #jealous!
Or do it all and go for a theme...
Dreaming of a trip to France? Transport yourself with French cheeses, fresh baguettes, figs, and grapes. Craving something more Mediterranean? Try sundried tomatoes, fresh olives, vine leaves, and feta to start. Or, go more Middle Eastern with dates, olives, hummus, honey, and pita bread.
This is your platter, you do what you want!
Now what?
Go forth and build your platter! In fact, my mouth is watering at the very thought of all the platter possibilities. I'm off to the fridge to find myself something cheesy to enjoy on a cracker or two before I think of a great excuse for my next platter. Maybe it will have to simply be the fact that the weekend is close?
Enjoy!
*Any affiliate links in this article will support feast.media and have been added as part of their Terms of Use.
how to