Brick Road Pizza
Grand Rapids Restaurant Guide: East Town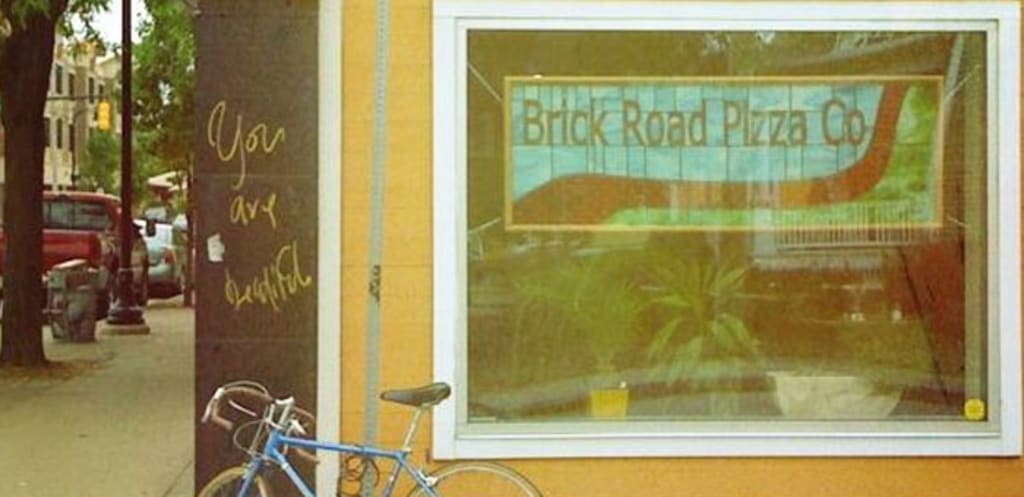 Brick Road Pizza, Grand Rapids, MI
East Town, Grand Rapids is a 70-square block area of downtown, complete with restaurants, cafes, and shops, with its own aesthetic and charm. It is a diverse mecca where all people can come together and enjoy some ridiculously yummy food: Brick Road Pizza. With their rustic atmosphere and unique cuisine, it is a restaurant that fits that lifestyle to a T. It's a hidden gem located right in the heart of East Town. The service is remarkable and the food is definitely worth an extended wait period during their busy times! Brick Road Pizza has one of the most diverse menus in Grand Rapids, including vegan, gluten free, and vegetarian options. The menu, full local ingredients, prepared fresh for every dish, is sure to satisfy even the pickiest of eaters.
Pizza at Brick Road Pizza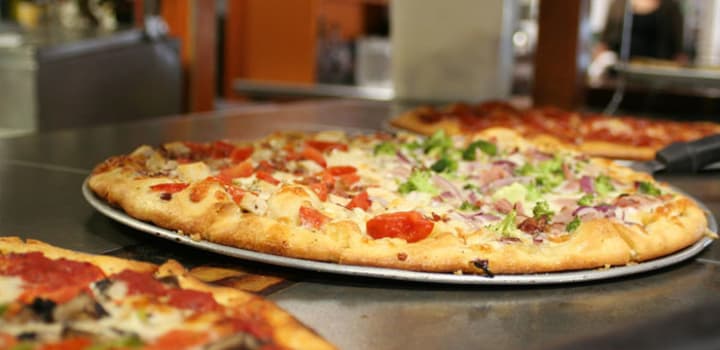 Best known for their pizza and delicious specialty sandwiches, Brick Road Pizza has a wide variety of menu items, and almost everything on the menu can be updated to for those with who are vegan or gluten-free—in addition to the already extensive selection of vegan and vegetarian items! There is nothing that Brick Road Pizza won't try when it comes to their food, which is evident in regards to their pizza selection. Their crust is handmade, and can be made both vegan and gluten-free to please any of their diners. There is an abundance of toppings to choose from to make the pizza your own. The specialty pizzas are deliciously creative. They even have a loaded potato pizza which sounds like odd combination, but is one of the best things that has ever passed my lips. The pizza tastes just like you are eating potato skins with gooey melted cheese over hearty chunks of baked potato, topped with crispy bacon bits, scallions, and a thick drizzle of sour cream with a flaky crust underneath as an added carb-o-licious bonus. Is your mouth watering yet? Mine sure is. For my Veggie friends out there, I suggest the insanely popular Angry Nut pizza. This is another unique specialty pizza as it does not have what one would call normal pizza toppings, but they manage, like always, to pull it off. It has an herb butter sauce then topped with creamy goat cheese, arugula, and to top it off, pine nuts. You cannot go wrong when ordering any Brick Road pizza creation.
Brick Road Specialty: Macaroni and Cheese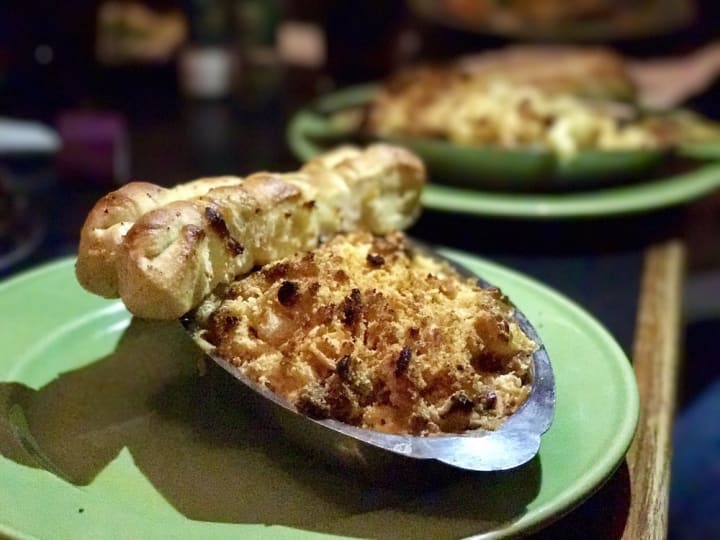 The pizzas alone are not the only items on the menu to stand out. Their turkey and avocado sandwich is a must try. It's a classic turkey sandwich only bumped up a few levels as hearty slices of turkey are topped with melted mozzarella cheese, spinach, tomato, avocado slices, shreds of basil, and topped with a garlic aioli. It is heaven in every bite. A new favorite of mine is the macaroni and cheese. Oven-baked to perfection with golden brown bread crumbs on top, and perfectly cooked noodles in a gooey cheese sauce. They have plenty of toppings to build your own perfect bowl, and of course, vegan cheese options as well. Lastly, there is a wide selection of appetizers, cocktails, and a beer and wine list to start the meal off right. Pesto dip with goat cheese crumbles and buttery crostini is the perfect comfort food to munch on while you wait for your Angry Nut Pizza, or baked mac and cheese to arrive. Each and every dish will leave you satisfied. You can never order wrong at this restaurant; that is something that they make sure of, and the best way to make sure of that is to visit Brick Road Pizza for yourself.
Find Brick Road Pizza at 1017 Wealthy St SE, Grand Rapids, MI 49506