Bodega Cantina and Bar: Entra y come
Worcesters very own South American food wonderland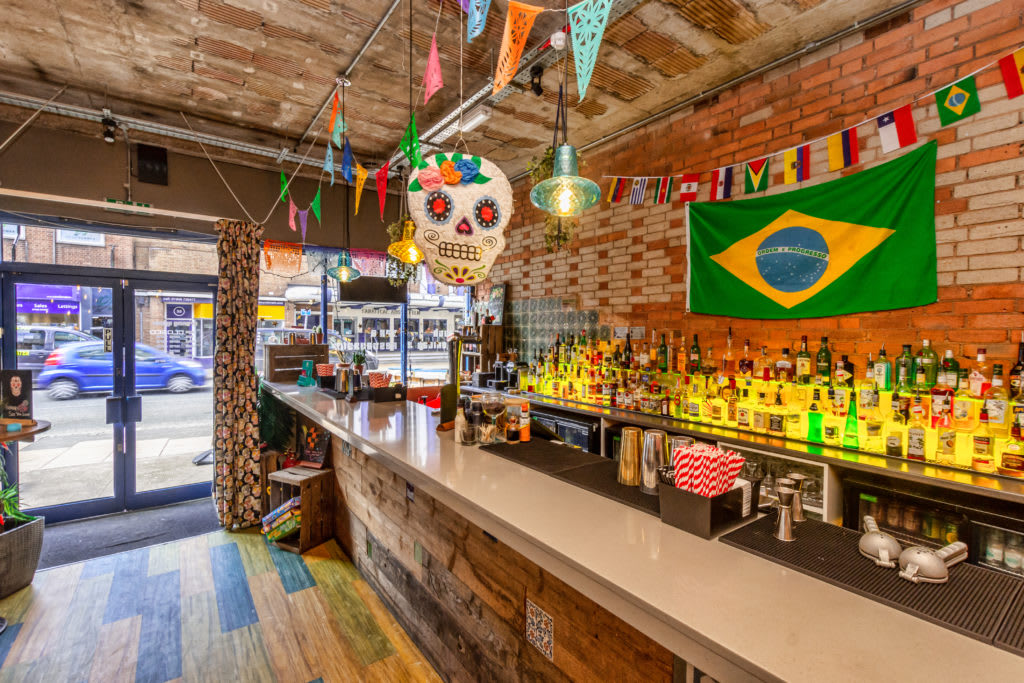 https://images.app.goo.gl/VMTYXQrr7eLee22X9
Being a foodie isn't easy and it's even harder when you're a lover of the 'good stuff' that's not so good for your thighs. The spicy chicken wings, three cheese tacos and chilli beef and pork packed burritos, are just too good to worry about how long you'll be spending in the gym the next day, (or three).
I've always loved the smell and taste of overseas food. The delicate textures of each bite, the spices and the intrigue in every mouthful and having worked in the food industry myself, I have been lucky to cook and eat a range of international foods; from French to German, to home-style English and even Russian. But, my favourite cuisine by far has to be Latin American. The taste of Mexico and South American food are my most enjoyable foods to eat and while I no longer work in the food industry myself, I have a secret weapon. My partner is a Chef and a brilliant one at that. He currently is the Kitchen Manager and Head Chef at our local South American Food wonderland and the inspiration behind this article:
Bodega Cantina and Bar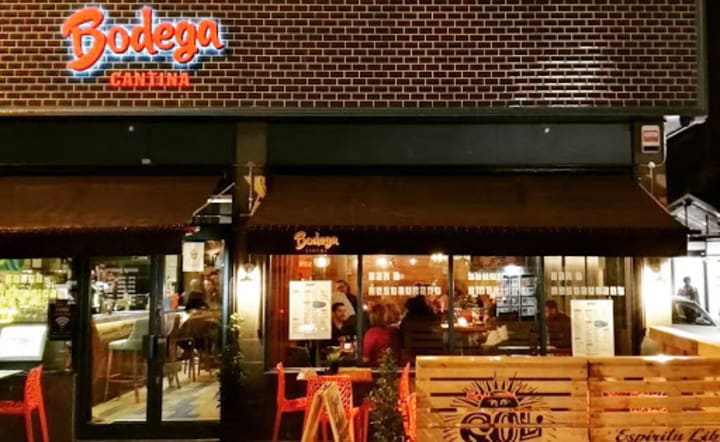 If you're a fan of Latin American food yourself and you live within a close distance to Worcester then you may have visitited Bodega before Covid near wrecked our social lives. If you are not a lover of Latin American food then you don't know what you're missing out on and if you are but you haven't had the chance to pop in to Bodega, I suggest you make that ever important trip when safe to do so.
We live in hard times, times where cultural appreciation should be rapidly expanding and due to the unfortunate few and plain minds of a rather mundane bunch of Karens, that cultural appreciation seems to have slowed and instead turned to Cultural appropriation. However, it seems many people did get the memo and we are fighting for the rights of those that cannot fight for themselves and learning more everyday about how to appreciate without appropriating.
What has this got to do with food I hear you say?
Well, for thousands of years cultures have traded and created cultural appreciation through the help of food and while there is a fine line between appropriation and appreciation, I believe it is important to discuss and learn about the food and cuisine of other cultures so we can expand our own minds (and our own bellies). There is a fantastic article linked to food appropriation and appreciation and the difference between the two. I have linked the address below.
This is why I Love Bodega. The Cantina and Bar takes inspiration from the Latin American culture without claiming to be Latin American food. And to make it even more likeable, it has a range of vegetarian and vegan foods to suit everyones beliefs and tastes. The restaurant is packed full of Latin American flags and history and decorated heavily on the Latin American scenery. Rustic, historical and warming.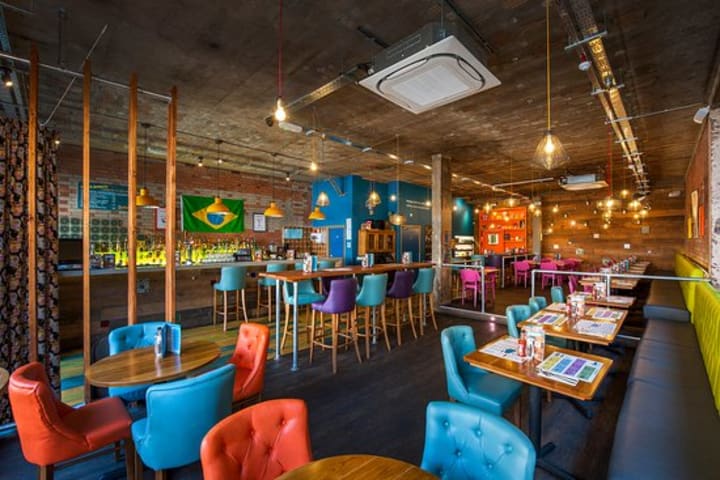 The Food
From Peruvian Lomo Saltado , which consists of marinated rump steak and potatoes with vegetables in teriyaki sauce (I know right), to Bodegas Famous Homemade Nachos, (The Dr Pepper marinated pork is to die for), this Cantina and Bar is top of the list for Latin American inspired food and my number one suggestion for you. Of course, I could mention a few other reasonably priced and tasting Mexican style restaurants within the vicinity of Bodega. But, my partner sits close and I want a warm bed tonight so I'll leave you to compare on your own.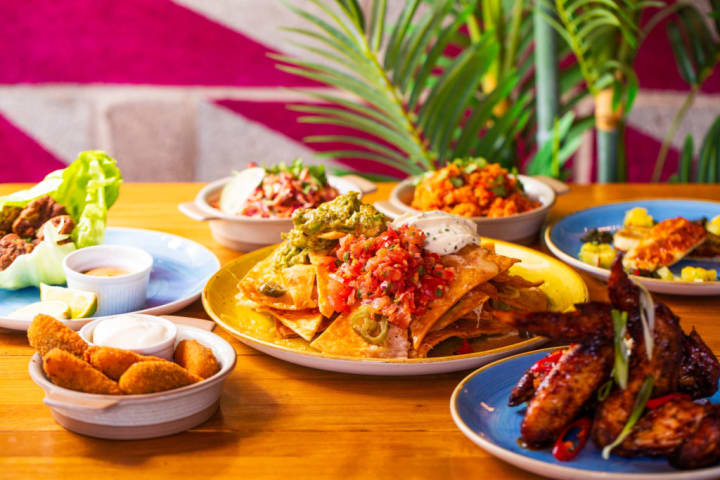 While I have attached an image of the Bodega menu below, you may notice that the menu is indeed on the small side. However, I believe this is not a bad thing as there is nothing worse than eating out, then cooking establishments packing the menus before running out of half of the items or undercooking the others. I assure you I am not alone on the quality at Bodega as they are frequently packed and always gets fantastic reviews.
Drinks
The drinks, oh what a fabulous mix of alcoholic and non-alcoholic beverages. From Virgin Colada mocktails to the alcohol filled Blue Brazil (my personal favourite), Bodega offer a wide range of drinks to suit your day or night out.
I have linked the menu below and suggest you take a peek. Even if you don't attend Bodega for the Latin American food, surely I can tempt you with a cocktail?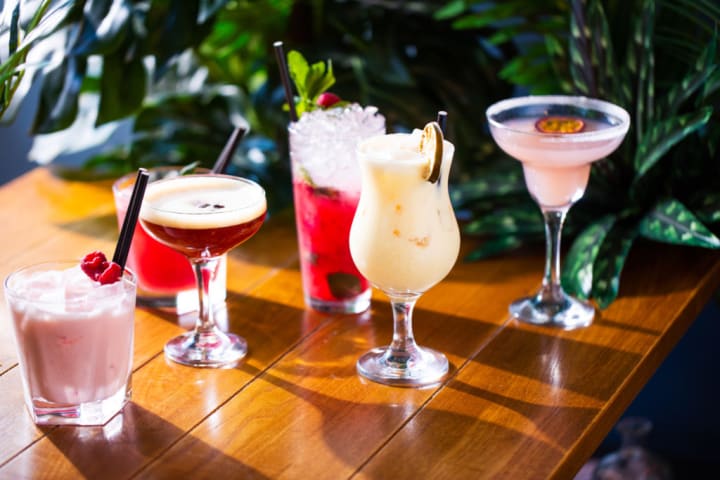 Reviews
If you look online at reviews for Bodega, Worcester you will find they are kept at a high standard. Google reviews Bodega at 4.2/5 from 391 reviews and Trip advisor shows 552 people have offered a review of the restaurant, focusing on 4 primary categories:
Food
Service
Atmosphere
Value
All of these categories scored no less than 4/5 which is the equivalent to 8/10. Indeed a high standard across all important areas of food industry standards.
Out of these 552 reviews, 289 people rated the restaurant at Excellent while a further 126 people rated the restaurant at Very Good.
Review quotes:
Perfect venue for a Christmas Party

I booked Bodega's exclusively for our staff Christmas party. The pre-event communication was very good, Ryan was always very responsive to any questions I had. We were able to have exclusive use of the venue from 12.00-4.30pm. Our staff were lucky to receive 3 drinks vouchers - they could choose from a variety of beverages including cocktails, beers, wines, spirits and soft options. We opted for a tapas style food which included a range of nachos, quesadillas, halloumi skewers, sweet potato fries, spicy rice, jalapos, wings and churos. The food was served on time and to an exceptional standard and the staff were friendly and very helpful. Overall, we were really pleased with the level of service Bodega provided, my colleagues have all responded with very positive feedback.
Totally Recommended

The services is excellent all the way to the staff are very professional, always recommend! Only made a single occasion and I was treated with professional manner.
I have taken the liberty of linking the Trip Advisor reviews below if you wish to take a peek for yourself before (hopefully) trying Bodega Cantina. You won't regret it.
Have I convinced you yet?
So the next time you're in Worcester and in need of food or a drink beverage, think Latin America, think Cantina, think Bodega. The range of food and drink, the atmosphere and the high quality reviews online are a must see. Seeing is believing. And, if you ask for the Head Chef Liam, and tell him you have seen this review by his (better) half, he will be more than happy to give you a little top up on your already stacked food. I'm sure he'll appreciate the fame call out too.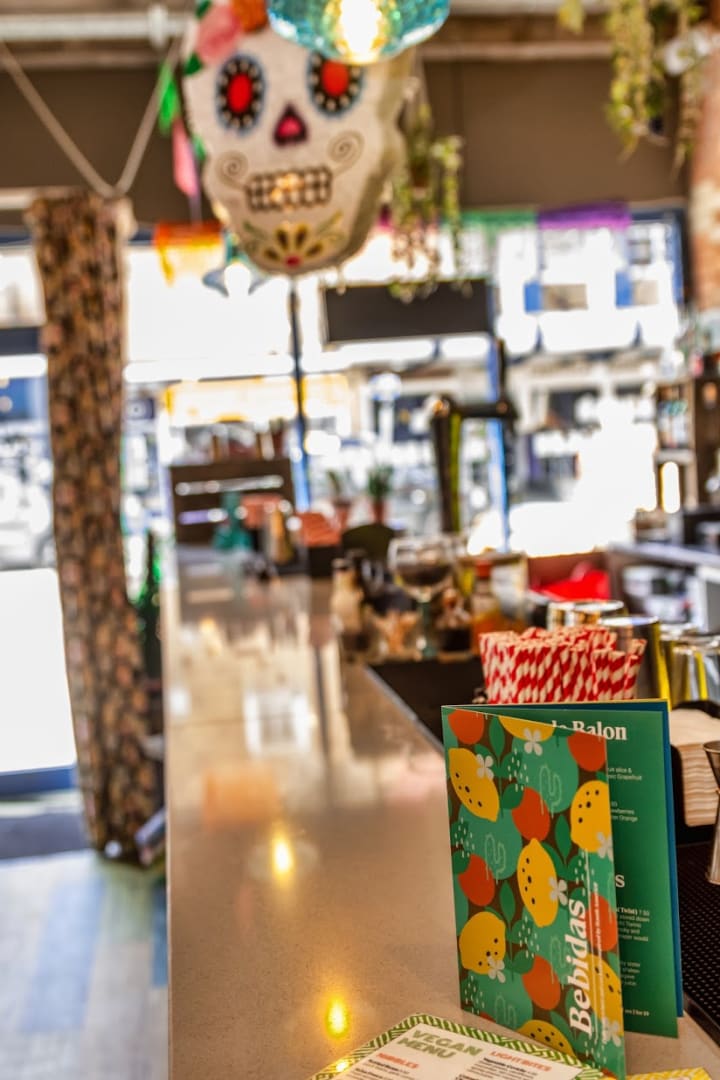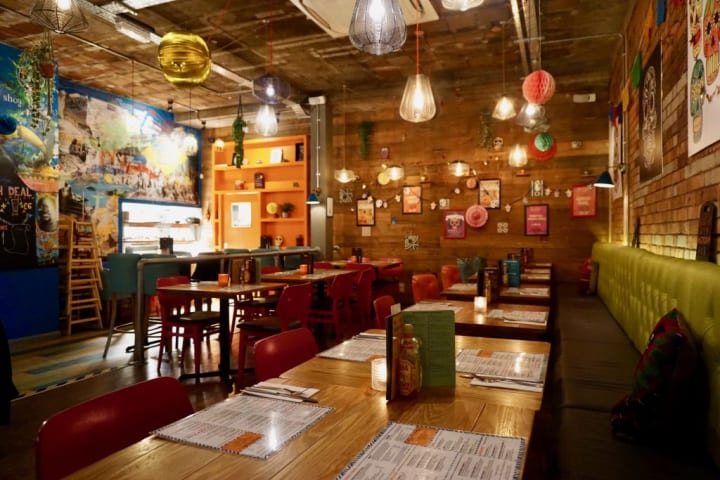 Thank You so much for reading this article and I only hope you have enjoyed it and taken something positive from it.
Your love and likes are heavily and appreciated and if you're feeling extra giving today, why not leave a tip?
This article has focused on something we all love. Food. And while it is important to enjoy all food, I have also outlined the difference between cultural appropriation and appreciation. I hope this has helped to educate you as what are we without the expansion of our minds?

Kayleigh Taylor
Kayleigh Taylor is an award winning poet and published author with a love for writing the raw reality of topics including sex, parenthood and politics.
Kayleigh enjoys literature, music and creating items which she sells on her Etsy store.
See all posts by Kayleigh Taylor →