BEST STEAK FETUCCINE IN MY LIFE MADE IN JUST 20 MINUTES
easiest way to cook best Fetuccine in your life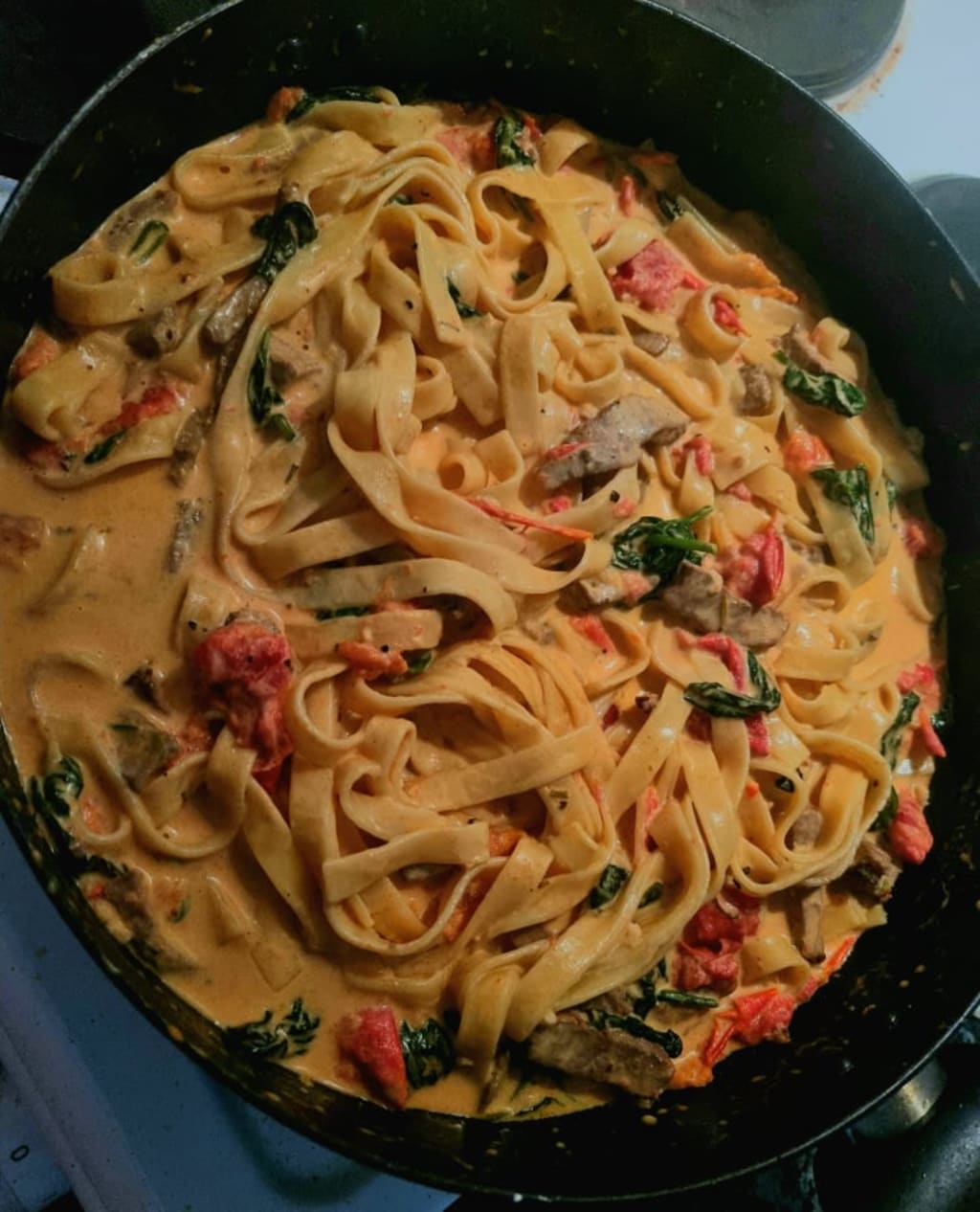 Like Agnes Varda said "You can buy a good pasta but when you cook it yourself it has another feeling".
Before offering the recipe for these wonderful pasta, I offer you to read a little history to know how this recipe was born, Fetuccine Alfredo, which until now has many other cooking options.
Like any food that is respected, they have a legend behind them. Very popular in Rome, it seems that fettuccines were born in northern Italy, this type of pasta was first served in 1501, at the Ducal Palace in Ferrara, in honor of Lucrezia Borgia, the yellow color of pasta being a tribute to blonde hair of her.
Many hundreds of years later, more precisely in 1914, Alfredo Di Lelio, the owner and chef of the Alfredo restaurant located in via della Scrofa, Rome, gave birth to the Alfredo fettuccine recipe. Seeing that his wife, who had recently given birth, no longer had an appetite, Alfredo creates a pasta recipe based on butter pasta (butter pasta), his wife's favorites, but adds parmesan and changes the way butter is incorporated into recipe. The secret is how the butter and parmesan came together. The recipe was very appreciated by his wife and at her suggestion, it was introduced in the restaurant menu, being presented as Alfredo fettuccine.
Alfredo Di Lelio's restaurant and the recipe he created became truly famous in 1920. While spending their honeymoon in Rome, Hollywood stars Mary Pickford and Douglas Fairbanks discovered Alfredo's restaurant and fell in love with its butter pasta version. fettuccine Alfredo. As a token of appreciation, the two actors give Di Lelio a fork and a golden spoon with "To Alfredo the King of the noodles" written on it, along with a picture of them eating at the restaurant Alfredo.
Back in Hollywood, Mary and Douglas tell their friends about their culinary experience and bring the recipe from Italy, Alfredo fettuccines becoming popular in the USA. From that moment, Alfredo becomes the favorite place of celebrities, most of them leaving at the start a picture to capture the wonderful moments spent in the chic restaurant, all the pictures being then hung on the walls. In 1943 Di Lelio sold the restaurant and the new owners kept the recipes as well as the pictures with celebrities and renamed it Alfredo alla Scrofa.
Among those who have crossed the threshold over time are Audrey Hepburn, Marilyn Monroe, Pink Floyd, Maria Callas, Ringo Star, Frank Sinatra, Sofia Loren, Gabrielle D'Annunzio, representatives of the royal houses of Norway, Sweden, Iran etc.
In 1950 Di Lelio opened a new restaurant with his son, Il Vero Alfredo (The True Alfredo), which is now run by Alfredo's nephews Alfredo III and Ines Di Lelio. You can taste a portion of the delicious fettuccine in Piazza Augusto Imperatore 30, in Rome, where Il Vero Alfredo is located. Currently both restaurants - Alfredo alla Scrofa and Il Vero Alfredo - boast the original recipe, as well as the fork and golden spoon given by Douglas Fairbanks and Mary Pickford (it is said that Alfredo Di Lelio prepared pasta in front of famous guests by mixing them with the gold cutlery received as a gift).
Ingredients:
Tagliatele
4 cloves of garlic
40 gr butter
Cherry tomatoes (10-15 pieces)
Double cream (300 gr)
Baby spinach (3 full hands)
Beef steak (2 medium pieces)
Parmesan: 70 gr for pasta, 30 gr for serving.
SPICES
Salt (I used pink salt)
Black pepper
Rosemary
We will start this recipe with the preparation of steaks.
On both sides we put salt and black pepper.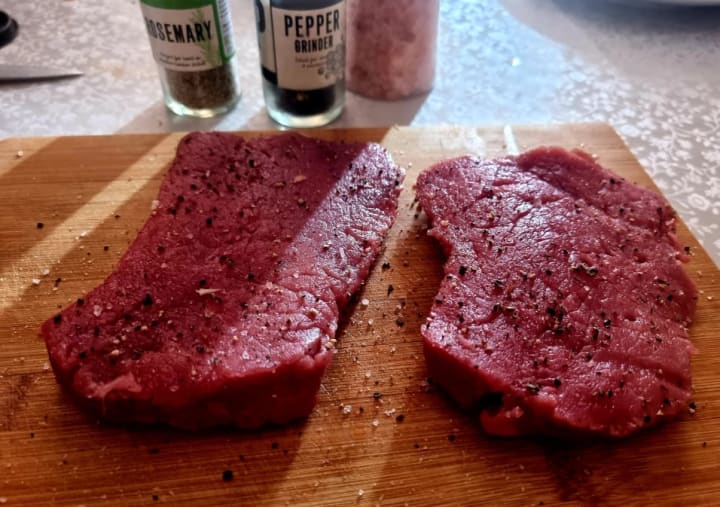 We start the pan, and when it is hot, we add the meat. Sometimes I cook them on a grill pan, other times on a simple pan with sunflower oil. When we put them in the pan, sprinkle the dried rosemary on top, which will give a special taste and aroma.
We cook the meat over medium to high heat, to make sure it cooks well inside. After 10 minutes on both sides, I check the inside. If it's not blood, it means it's ready. In case it is not cooked enough, we leave it for a few more minutes.
We pass the meat in a plate to cool.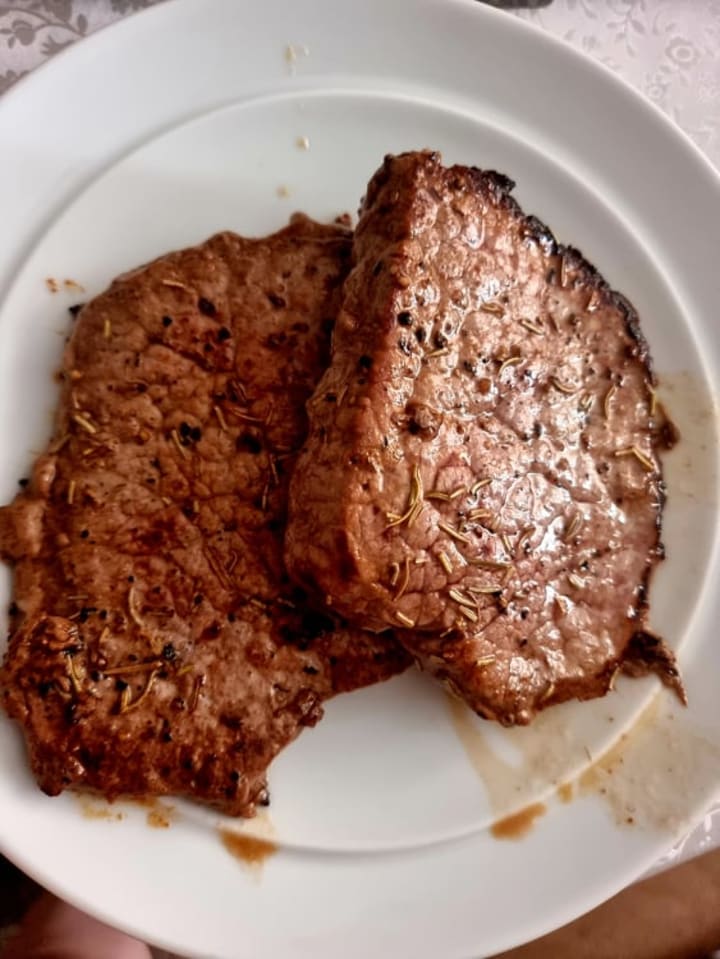 Put the pasta to boil. In a saucepan put 1 l of water, and when it starts to boil, add the Tagliatele (250 gr or half a pack). We will boil them for 10 minutes, then we will strain them with water and leave them covered.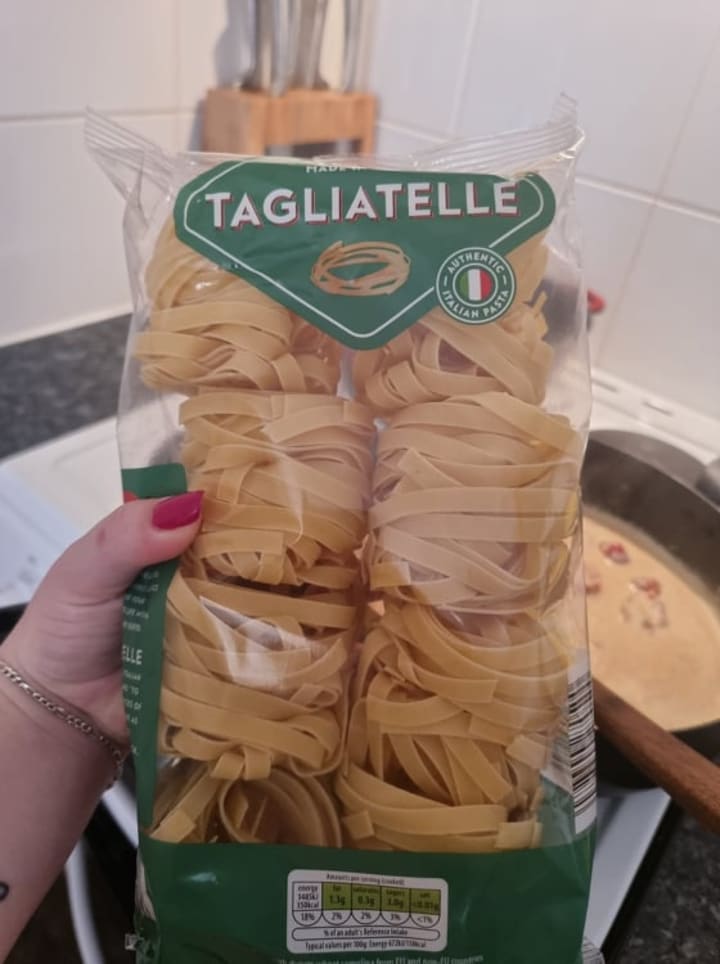 We put a high pan on the fire.
Add the butter, and immediately the chopped garlic.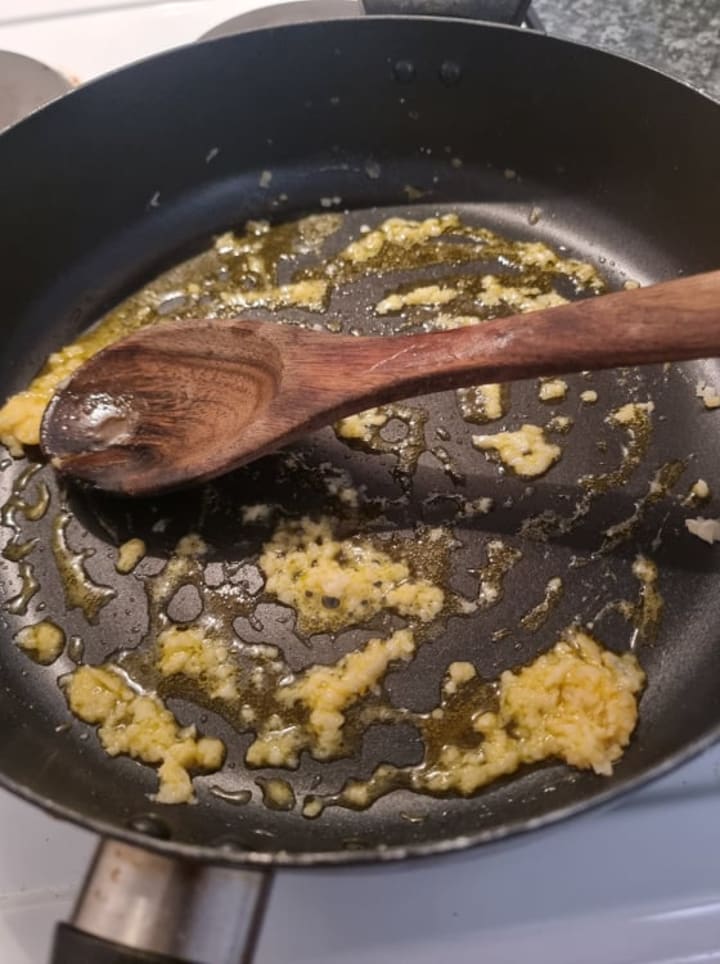 After a minute, add the cherry tomatoes and mix.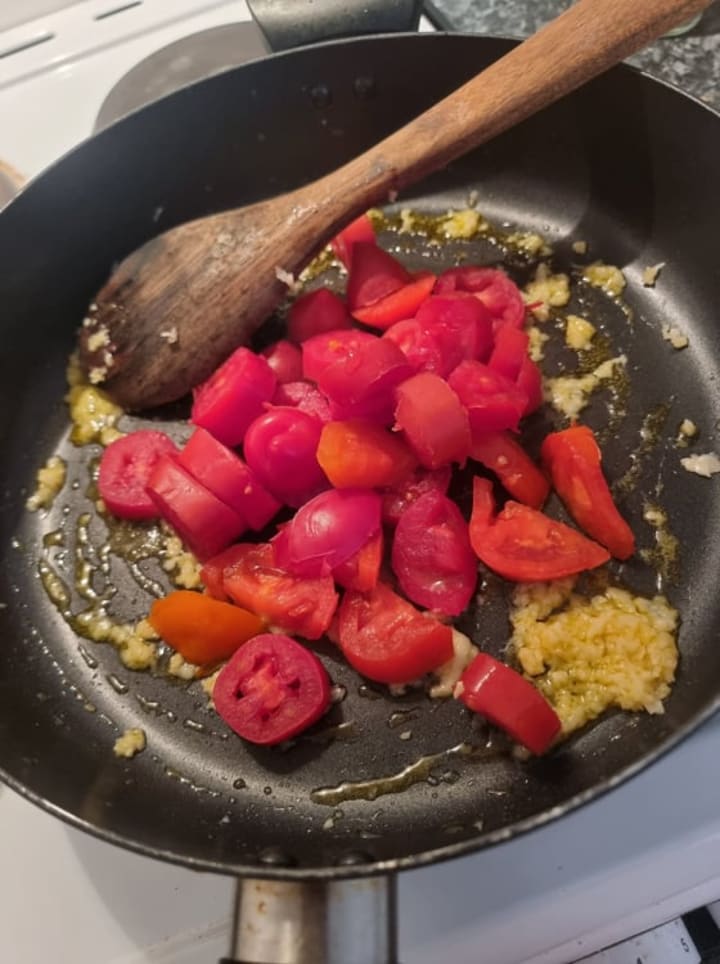 We leave them on low heat, and in the meantime we can cut the beef steaks.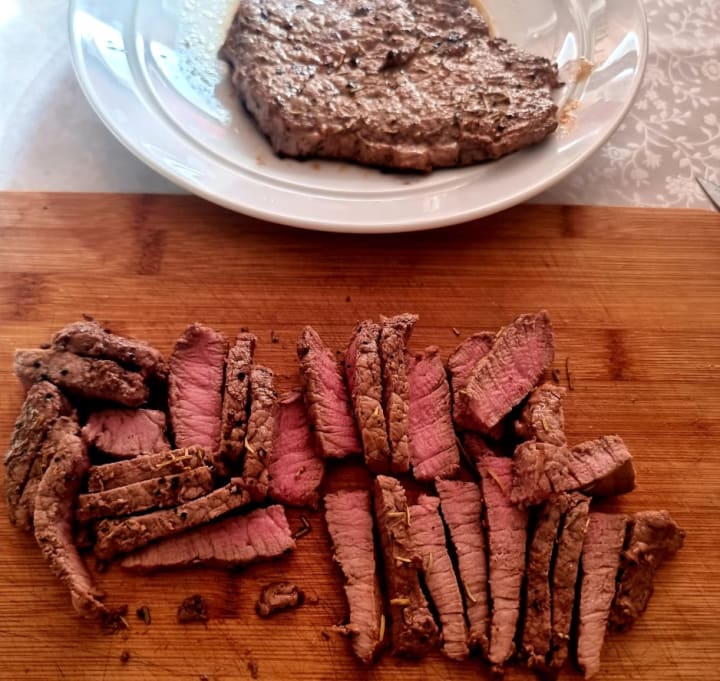 You can cut them shorter or longer, according to your preferences.
When the tomatoes are well cooked, add the double cream. Let everything combine well over medium heat and start to boil.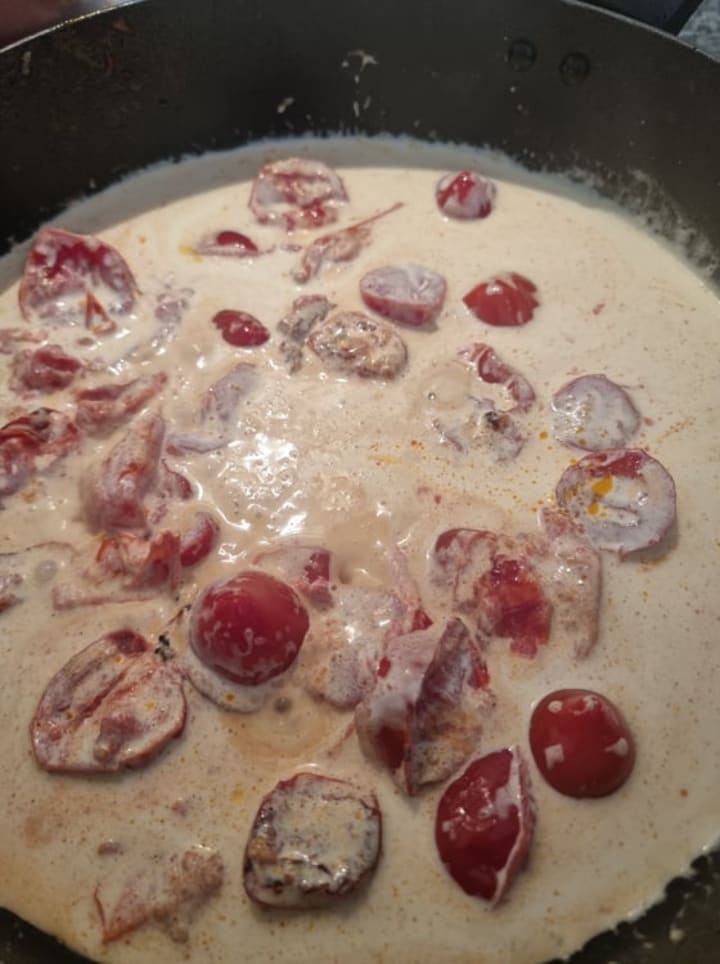 When it starts to boil, add Parmesan cheese, chew everything and then add the baby spinach. Let the spinach cook for a few minutes.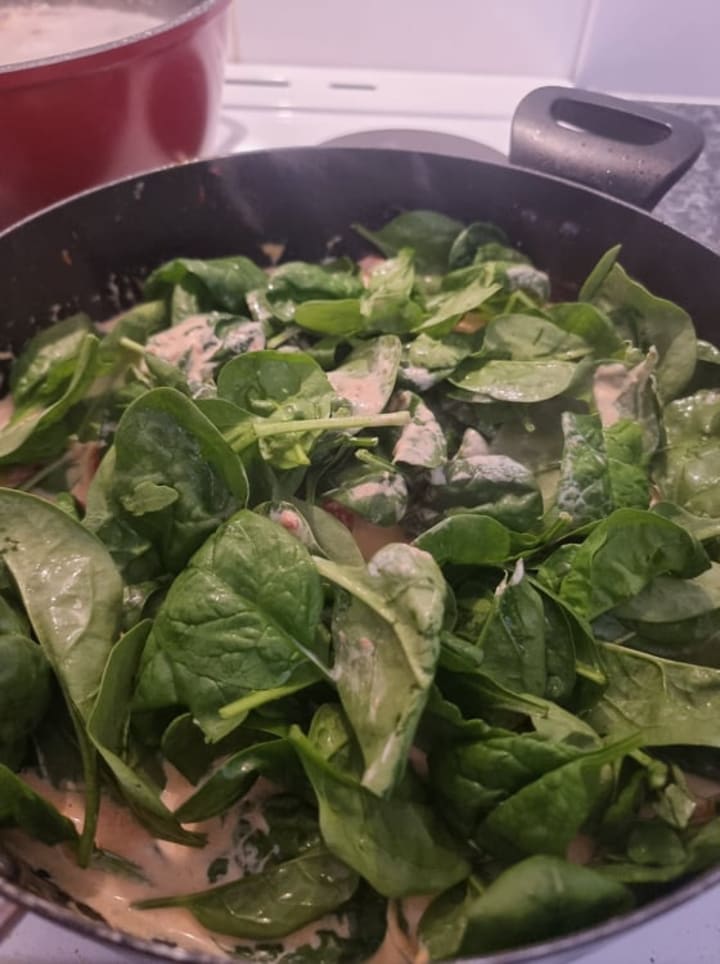 Add the pieces of meat, pasta and a little more Parmesan (the amount depends on everyone's preference). I put a total of 70 gr.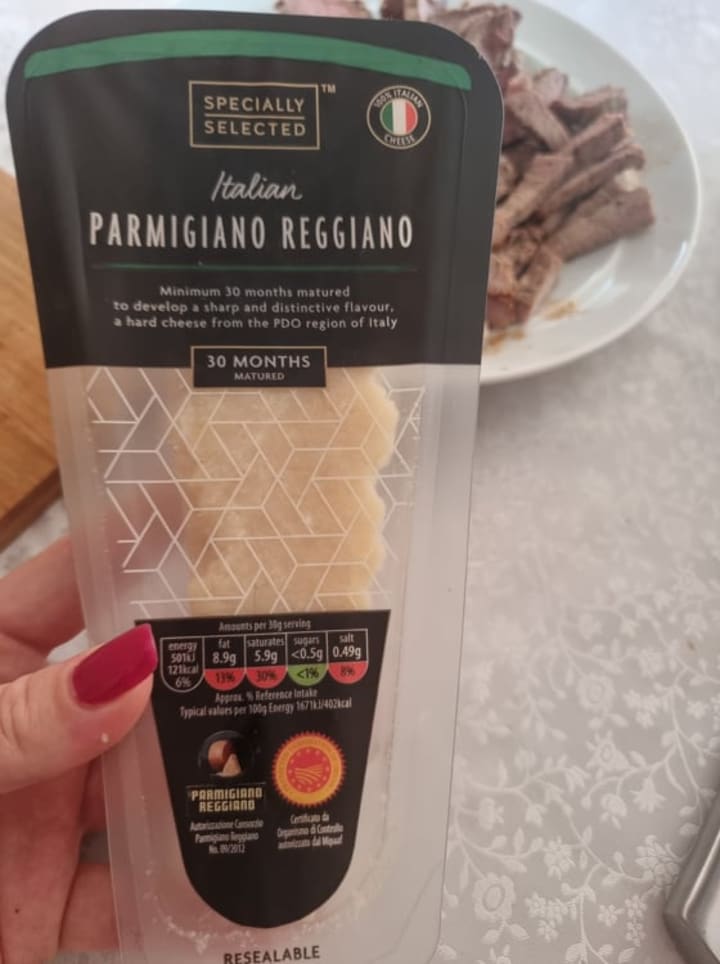 Everything must combine very well, and for that you need to boil for about 2 minutes on low heat. Add salt and black pepper to taste. From the given quantities I received 3 good portions of Fetuccine pasta, which are served with grated Parmesan cheese on top (and with a glass of red wine).
I hope you all like this recipe.
Enjoy it.
About the Creator
Communication and public relations student, Moldova
Instagram profile: maria.ostasevici;
mother of two awesome Dobermans.
BEST VERSION OF YOURSELF- THAT'S TRULY EPIC
Reader insights
Be the first to share your insights about this piece.
Add your insights