Best Restaurants in Atlanta, GA
And What I Ordered!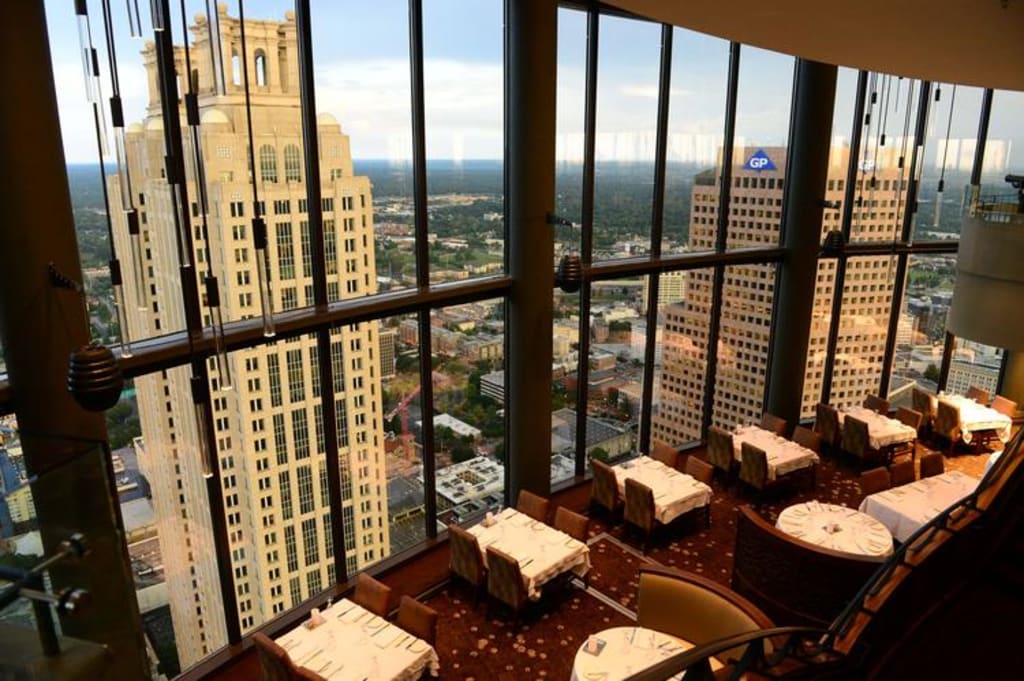 I was sitting in my favorite breakfast/brunch place called Diner Bakery Company in Kennesaw, GA with my best friend. She and I have always been lovers of food and we probably have a problem with over-ordering, but we don't care. We like to try everything. And we explained this to our waitress, even called ourselves fatties. She corrected us immediately and said we aren't fatties. We're foodies. And that has stuck with me ever since.
With that being said, I am obsessed with trying new restaurants. I live about 45 minutes north of Downtown Atlanta. So there's only about 400 restaurants between me and there that I get to try! For those reading this, if you ever travel to Atlanta, here's a list of dinner restaurants, brunch spots, lunch joints, and breakfast places you might want to try that I absolutely loved!
Dinner:
Canoe -> Farm-to-Table American cuisine located right on the Chattahoochee River, $$$. I ordered the oven-roasted farm chicken with sweet potatoes, brown butter risotto, and apple slaw. DELICIOUS!
Hal's The Steakhouse -> Fine Dining Steakhouse located in Bulkhead, $$$. I always get the filet mignon. I can't even begin to describe how juicy and tender this steak is. The mac and cheese and mashed potatoes are awesome.
Season's 52 -> New American-style food located by Perimeter Mall, $$. I love the boneless beef short ribs. They come with cheddar grits and carrots. Best part? The whole meal is only 870 calories!
Elevation Chophouse & Skybar -> American style steakhouse located in Kennesaw, GA, $$. Known for their liquid nitrogen drinks, the atmosphere is great and the location is right at the local airport. I love the beef brisket and the lamb lollipops
Others that are good, that I haven't been to are Bones, South City Kitchen, Capital Grille, White House, and Seven Lamps! These restaurants have some of the best reviews and excellent food!
Brunch/Breakfast:
Sun In My Belly -> Rustic, relaxed American Diner off of College Avenue, $. I ALWAYS get the Challah French toast and Kirkwood breakfast. They're lavender biscuits are out of this world. They put pimento cheese in the eggs which are heaven, and they stuff the french toast with creamy goodness!
West Egg Cafe -> Southern food located in Westside Provisions District, $$. I love their Challah french toast, as well! The fried egg sandwich is always my go-to, unless I'm feeling like the short rib hash. I just get it with no mushrooms! Haha!
Diner Bakery Company -> American Diner with added bonuses located in Kennesaw, GA, $-$$. Pancakes, waffles, eggs, skillets — they are all delicious. My absolute favorite is the California Sunrise sandwich. It has a fried egg, bacon, avocado, and tomato on a sourdough bun!
The Marietta Local, Chicken and the Egg, Mountain Biscuits, and the Australian bakery are other delicious restaurants that I have been to. Two of them are located right in the quaint little historic Marietta Square.
Lunch:
The Battery -> Located in SunTrust Park in Smyrna, home of the Atlanta Braves, $-$$$. There are so many great pubs and bars like Wahlburgers, Todd English Tavern, Sports and Social, Terrapin Taproom, Antico Pizza, etc...
Tom & Chee -> Grilled Cheese and tomato soup with a twist with many locations in the metro Atlanta area, $. I'm a basic kind of girl so the tomato basil soup and original grilled cheese are the bomb!
The Hungry Peach -> Small cafe located in Peachtree Hills, Atlanta, $. Their sandwiches are to die for. The peach burger is really good, as well as the reuben and the chicken pesto panini.
CANVAS Cafe & Bakery -> Small bakery with lots of sweet and savory options located across Kennestone Hospital in Marietta, $. My favorite sandwich is Esme's Big Nasty. :) It's a fried chicken biscuit with a fried egg, sausage gravy, scallions, and honey. I love to pair it with some grits. They have excellent lunch sandwiches like the donut burger!
Some other great options are some of the places I've already listed for brunch/breakfast and dinner. A lot of these restaurants like Canoe, The Marietta Local, South City Kitchen, Seven Lamps and Diner Bakery Company are also great lunch places.
With all these options, I sincerely hope your visit to the Metro Atlanta, City of Atlanta area is amazing and that you have an excellent time trying all sorts of new restaurants! Hopefully, I provided enough choices!
restaurants
About the author
I'm an aspiring writer, music believer, food endulger, and lover of life here to share my own experiences, ideas, advice, and beliefs!
Reader insights
Be the first to share your insights about this piece.
Add your insights