Summer Palate
Best Places to Eat at Disneyland
In addition to experiencing Space Mountain, Sleeping Beauty's Castle and California Screamin', check out the best places to eat at Disneyland.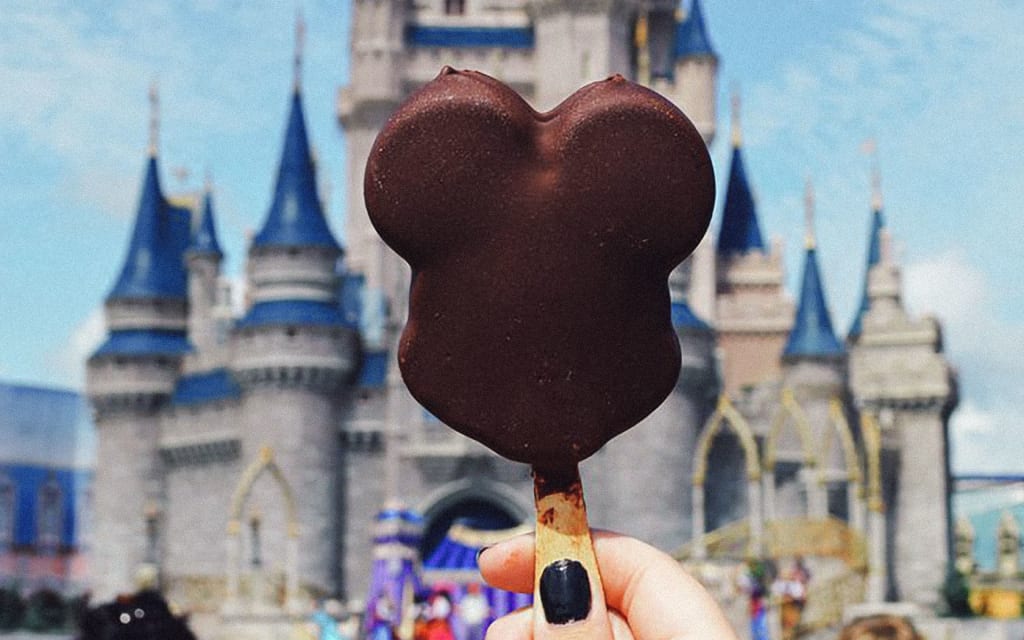 It is time to plan that trip to Disneyland! Visiting the Happiest Place on Earth is exciting but can also be overwhelming. Let us take part of that planning off your plate. Here are the best places to eat at Disneyland that are guaranteed to make your visit even more magical.
While planning your trip, you are probably wondering how you are going find the best places to eat at Disneyland. The Magical Kingdom offers many options with various cuisines and we have the inside scoop on the ones that surely will not disappoint. Read on to discover the best places to eat at Disneyland.
Goofy's Kitchen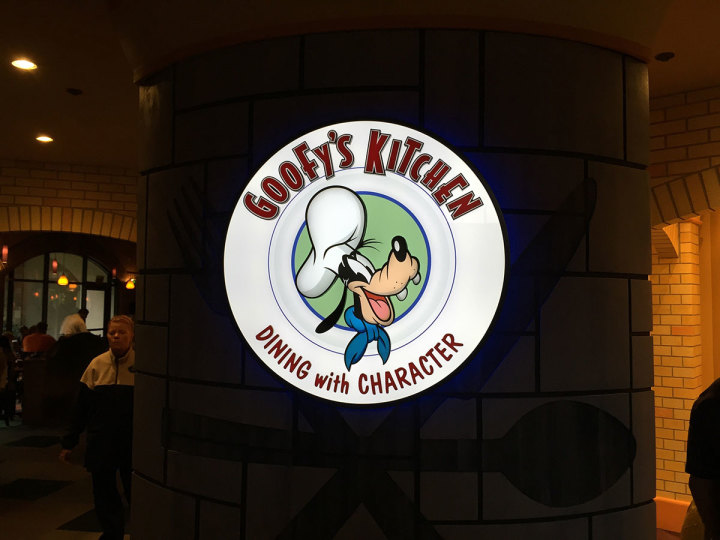 Disneyland Resort Hotel
Buffet, American
Price: $$
Join Goofy and friends for a buffet-style breakfast, perfect for the whole family. As soon as you enter the restaurant, Goofy is waiting in his chef's uniform ready to take a picture with you. Goofy's Kitchen has 5 different serving stations with just about every breakfast food you can imagine. They also provide some of Goofy's specialty items, such as mouse waffles and PB&J Pizza! Goofy's assistant chefs are also standing by to make you customizable made-to-order omelets. While enjoying your meal, you will certainly get a visit from a variety of characters including Chip 'n' Dale, Minnie Mouse, Aladdin, and Goofy's dog, Pluto. You really never know who you will bump into! Make sure you bring your camera and autograph book! All diners get a souvenir Goofy's Kitchen pin.
Carnation Café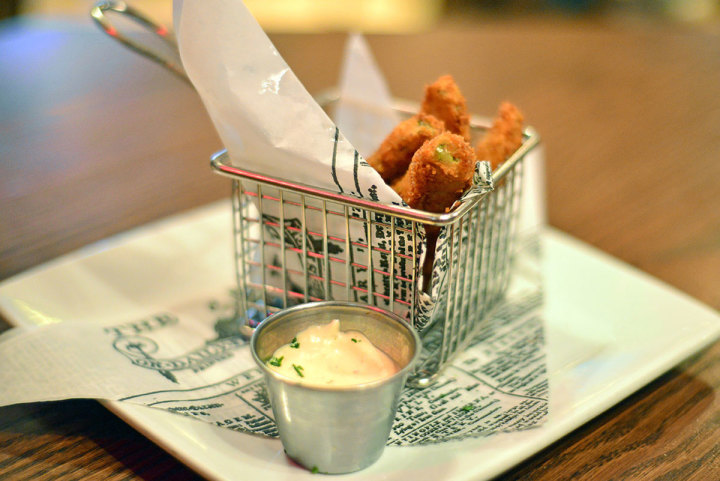 Disneyland Park, Main Street
Table Service, American
Price: $$
Start your day of magic off right with a hearty plate of comfort food. One of the best places to eat at Disneyland, The Carnation Café is a delightful eatery conveniently located right inside the park gates which makes it a perfect stop before heading to one of the best days ever! Enjoy the beauty of the Victorian-style dining room or choose to sit outside underneath a candy-striped umbrella. The menu includes Country-Fried Steak and Eggs, Apple-Granola Pancakes, and of course, the famous Mickey Mouse waffles. They offer many options for the kiddos along with character-themed children's beverages. Sit back with a cup of joe and watch as people pass by on Disney's classic Main Street. Reservations (as far as 60 days in advance) are strongly recommended.
Galactic Grill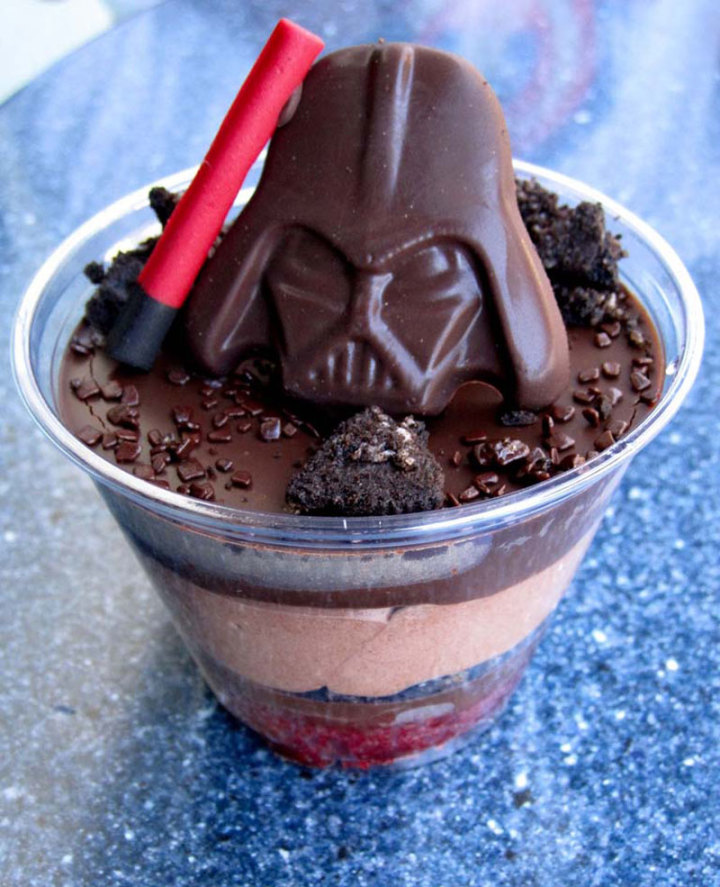 Disneyland Park, Tomorrowland
Quick Service, Multiple Cuisines
Price: $
Jedis have descended upon Disneyland's Tomorrowland and have made the land even more spectacular. After your little Jedis have exhausted themselves from their light-saber training, it will be time to refuel. Tomorrowland's Galactic Grill offers a quick stop spot for some lunch grub. The grill provides various burgers and sandwiches including the First Order Specialty Burger with Han Solo Carbonite Bucket. This burger has an angus beef patty, cheddar cheese, smoked bacon-mayo with lettuce and tomato served with fries or Greek yogurt in a Hans Solo Carbonite Bucket. The Galactic Grill also offers vegetarian options which can be hard to come by at other Disneyland eateries. When selecting your beverage, you must make the critical decision to join the Dark Side or the Light Side. Both specialty drinks come with a light-up souvenir. If you time your meal right, the Galactic Grill provides prime seating to view the Jedi Training Academy show.
Ariel's Grotto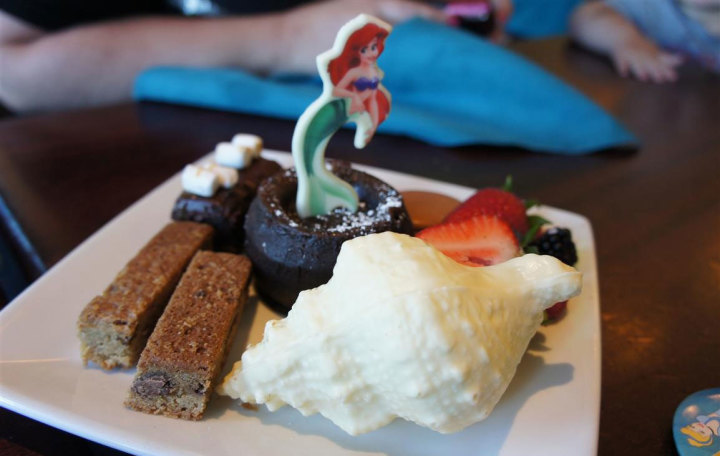 Disneyland California Adventure Park, Paradise Pier
Table Service, Multiple Cuisines
Price: $$$
Take a stroll over to California Adventure's Paradise Pier to enjoy the sunshine and excitement of the classic boardwalk amusement pier. Placed upon the boardwalk bridge is the outstanding entrance to Ariel's Grotto. Take the walk down the staircase into an enchanting world inspired by The Little Mermaid. Ariel's grotto offers many delectable options for adults and children alike. The lunch menu features Pan-Roasted Chicken Breast and a Red-Oak Smoked Honey-Whiskey BBQ Tri-Tip. If you are looking for top quality fresh fish, the menu includes the chef's choice, Catch of the Day. For the kids, they have Ursula's Octo-Dog, a hot dog inspired by the sea witch herself. The menu includes many other classic treats that kids love and each meal comes with a side, fruits and vegetables and a drink. While dining at the Grotto, many of Ariel's princess friends will come around to greet you at your table. Do not forget your camera! The princesses are more than happy to participate in your photo-op.
Blue Bayou Restaurant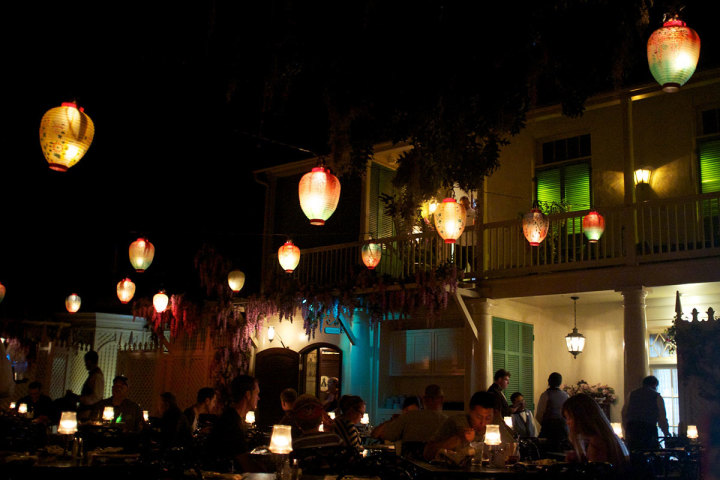 Disneyland Park, New Orleans Square
Table Service, Cajun/Creole
Price: $$$
With the low lighting of lanterns and tables right on the water, the Blue Bayou Restaurant provides a magical ambiance with Southern charm. While many people credit their love for the restaurant almost entirely on the atmosphere, the food will certainly not disappoint, which is why it is one of the best places to eat at Disneyland. Try the famous Royal Street Jambalaya filled with fresh shrimp and fish, combined with savory chicken and ham, accompanied by the Louisiana popcorn rice. Indulge in a perfectly cooked Pan-Seared Salmon with caramelized onions, goat cheese and mashed potatoes. All entrees come with a cup of their explosively flavorful gumbo. Since this is Disney, they do offer a kid's menu including Macaroni & Cheese, and a kid's portion chicken breast. To add to your experience, request a table near the water so you can watch as boats filled with fellow park-goers enter the Pirates of the Caribbean ride. It is strongly suggested to make reservations in advance as the restaurant is regularly booked and you certainly do not want to miss out.
The Golden Horseshoe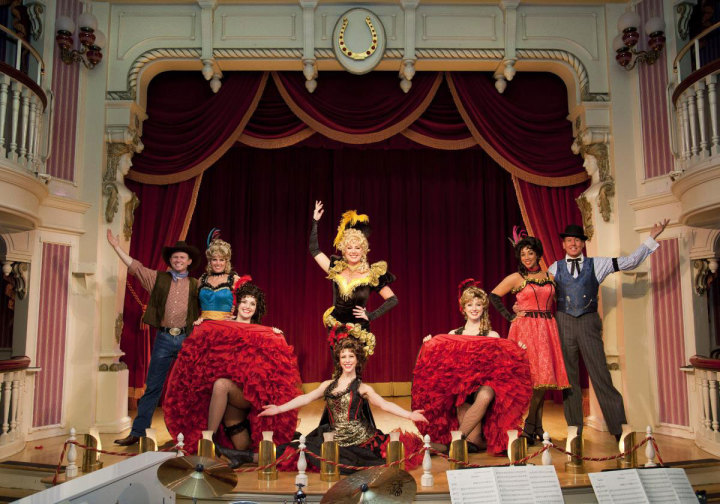 Disneyland Park, Frontierland
Quick Service, American
Price: $
Saddle up and join the fun at The Golden Horseshoe in Disney's Frontierland. One of the original venues built in 1955, The Golden Horseshoe is a saloon straight from the wild, wild west. Grab a seat upstairs, at the bar, or on the main floor. The menu includes Fish & Chips, Chili in a Bread Bowl, and Classic Chicken Nuggets. While you are there, you can take part in the hilarious shows performed by the Laughing Stock Co. who have been a part of The Golden Horseshoe since its opening. Be sure to check the show guide to make sure you catch a performance. After dinner, you cannot leave without indulging in a Grand Finale dessert. Choose from cakes, sundaes, and floats. The Golden Horseshoe is sure to provide mouthwatering comfort food along with some knee-slappin' fun which makes this saloon one of the best places to eat at Disneyland!
Now that you have a list of the best places to eat at Disneyland, you won't have to waste time figuring out where to grab a meal and you will have more time for Disney adventures! These restaurants are full of magic, fun, and most importantly delicious fares for the whole family!