Best Juicers of 2018
From single-serves to family sized goodies, these are the best juicers to help you get your daily dose of fruits and vegetables.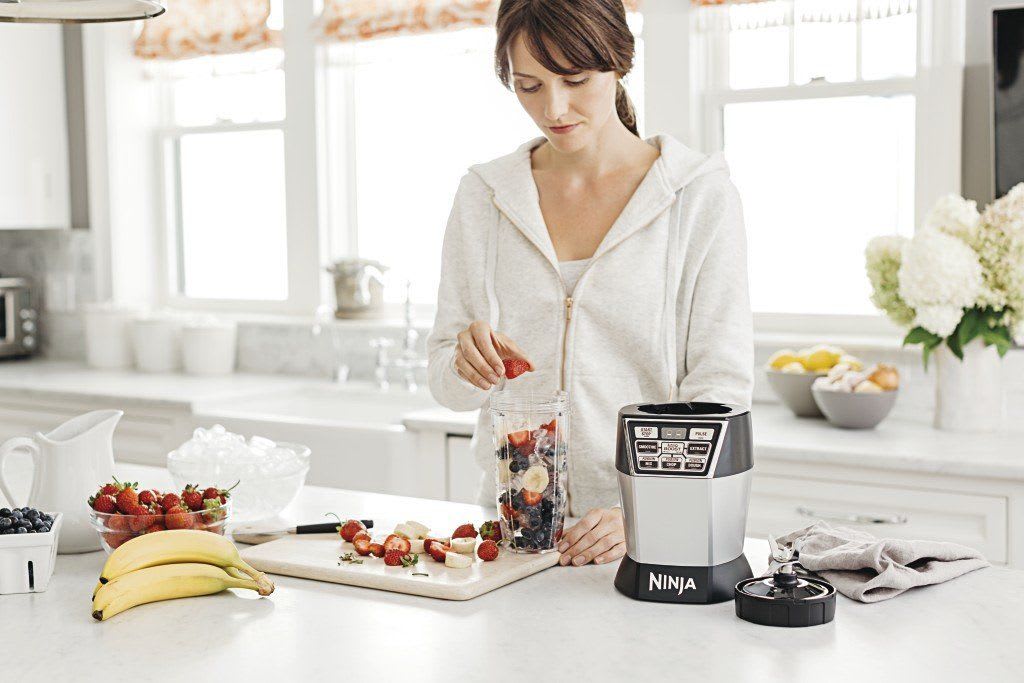 Lately, I've started to realize that there are a lot of benefits to adding a little bit of fruit juice into my diet. A daily sip of juice helped me clear up my complexion, stay more alert, and even improve my ability to perform at work.
When I first started juicing, I took walks to the local corner juice bar to get my deliciously fruity fix. I even began to experiment with exotic fruit juices, simply because they tasted so darn good.
However, as anyone can tell you, that adds up over time—a lot. To reduce bills, I started looking into juicers that could potentially help me continue juicing without having to spend a fortune on having someone cram oranges into a blender in front of me.
During my research phase, I found a ton of awesome choices and have picked out mine. Are you in the same situation? If so, then check out my list of the best juicers of 2018.
It's no secret that CuisinArt has become a darling of the juicing community thanks to its easy to clean, easy to operate designs. The CJE-1000 is made of die-cast metal and features a powerful 1000-watt motor to extract juice at breakneck speed.
This juicer comes with a 2-quart pulp collector, foam reduction technology, and dishwasher-safe parts. Sturdy enough to be a professional-grade juicer, but quiet and compact enough to be a household tool, this remains one of the best juicers on the market for its price point.
If you're looking for one of the best budget-friendly juicers out there, then VonShef's offering is definitely worth consideration. This simple juicer has a 700-Watt motor, two speed settings, and plenty of removable parts that are designed to be cleaned with ease.
The drawback to this juicer is that it can be loud, and that it occasionally struggles with leafy greens. However, for $50, it gets the job done and does so wonderfully.
Big Mouth strikes again, right? Well, with Hamilton Beach's model, that's actually a good thing. Juice fans who want one of the best juicers for whole fruit juicing will love the Big Mouth's wide opening, and will also enjoy how quiet this machine is.
Ample pulp container space means that you don't have to clean the juicer mid-session. The built-in 20-ounce container doubles as a serving pitcher for added convenience. Overall, it's a great choice.
Jack Lalanne was one of the pioneers of bodybuilding, back before Arnold Schwarzenegger was even born. Known as the "Godfather of Fitness" during his days, he was one of the first fitness gurus to claim that juice cleanses actually do work.
Later on in life, he created a company that made specialized juicers. This modern take on a classic juicer is perfect for people who want a no-fuss way to enjoy fruit juice in the morning. Oh, and the noise level? Quiet as can be.
Breville is one of the companies that chefs tend to prefer when they're working, and it's not surprising that a name known for excellence would end up making some of the best juicers on Amazon.
The BJE200XL is a compact juicer that's designed to get as most juice out of the items as possible. Die-cast steel, soft fruit attachments, and an overall easy to clean design are what make this a smash hit among juice fans.
Not feeling to sunny without your daily dose of OJ? If you are the type of person who just likes citrus juice (and only citrus juice), then you may want to take a look at CuisinArt's budget-friendly citrus juicer.
This stainless steel, fast-spinning juicer is perfect for people who just want a quick and easy glass of orange juice in the morning. Pulp control helps keep texture juicy, rather than chewy. It's pretty impressive, considering that it costs less than $30.
If you take a look at Amazon reviews, it's pretty clear that Omega makes some of the best juicers in the world. The ultra high-end juicing station known as the Nutrition Center is about as top quality as money can buy. This massive juicer is designed for large batch juicing, and for getting as many nutrients out of your juicer as possible.
The slow speed masticating motor is designed to get all the juice out of every carrot, apple, and green you put inside without harming the flavor or delicate amino acids of the veggies in question. Despite its professional quality, it's easy to clean and operate—even if you're brand new to juicing.
Oster is one of those companies that every old school chef has known for decades. It's a company that has become the "go-to" for anyone who wants to have high levels of function and crazy levels of versatility in the cooking equipment.
One of the best juicers they've ever made is the JusSimple, an easy to clean and easier to operate juicer that comes with a super-wide feeding chute. No matter how much juice you need to extract, or what kind of vegetables you want to work with, Oster will have your back.
Fitness enthusiasts probably already recognize this name, right? Ninja has become basically synonymous with the fitness and gym movements in recent years. For beginners who want to "Ninja it," the Auto iQ remains one of the best juicers you can buy.
This juicer allows you to program your blender to maximize your flavor and nutrition—and it'll even do the guesswork for you! If you love the idea of a foolproof juice session, you'll adore the single-serve wonder that's the Nutri Ninja Auto iQ.
Looking for a juicer that can give you the most bang for your proverbial buck? Then you might be interested to know that Kuvings's Centrifugal Juicer was named one of the best juicers on the market in terms of output.
This juicer will squeeze out as much content as humanly possible, and will do it all while allowing you to juice up large-scale fruits and vegetables in their entirety. If you're looking for a juicer that allows you to make batches for the whole family, this is the one you should buy.