State by State
Best Cupcake Shops in LA
Eat your heart out at the best cupcake shops in LA.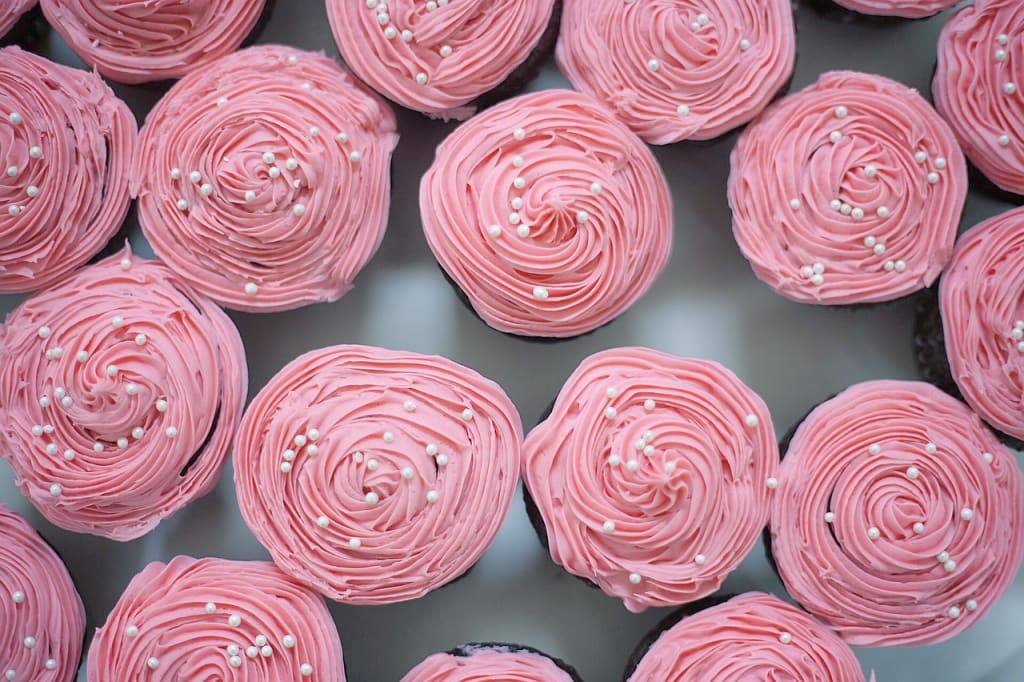 Boutique dessert spots are spreading like wildfire, but why waste time trying to decide which ones to visit when you can head straight to the best cupcake shops in LA instead? Each of these spots emanates a certain passion for baking, and it shines through when you take a look inside their pastry cases.
Trust us, you'll be anything but disappointed. Perfectly baked cake topped with the kind of icing that melts in your mouth is pretty much the best combo known to man. The only way to truly enjoy such a perfect concoction is by making a beeline straight to these best cupcake shops in LA.
Polkatots Cupcakes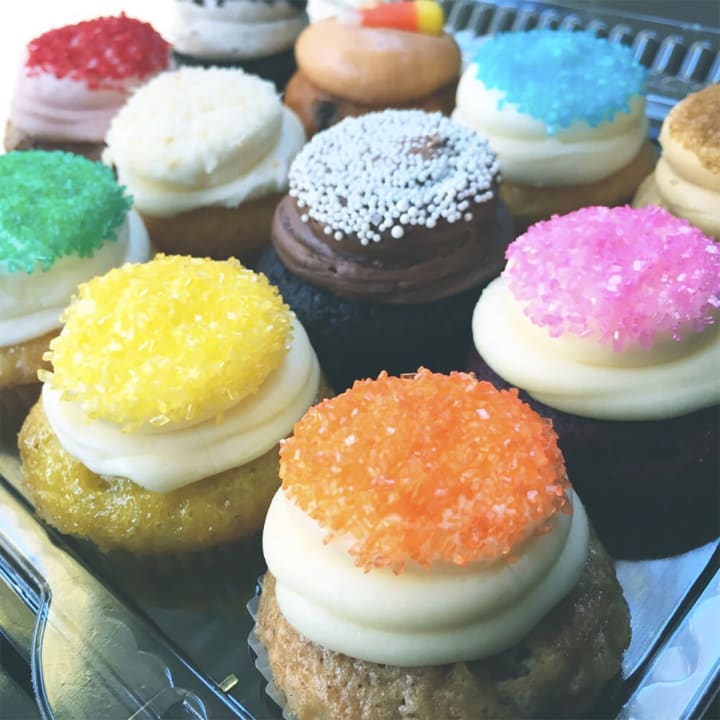 These moist and not too overly sweet cupcakes made their entrance to LA back in 2008, when twenty-year-old Milena decided to open up shop. Since then, customers have been coming in droves to Polkatots Cupcakes.
Originally geared toward events and parties, this shop has been catering and serving in-house with a serious enthusiasm for taking cupcakes to a truly gourmet level. Treats come in two sizes—appropriately named minis and biggies, which allow the perfect opportunity for some taste testing. Even better, these cupcakes aren't overly priced like a lot of boutique shops you'll find; plan to spend no more than $3 for a biggie.
Try the crowd favorite, Lucky Charm—a moist pistachio cupcake base with a decadent topping of pistachio buttercream icing.
Big Man Bakes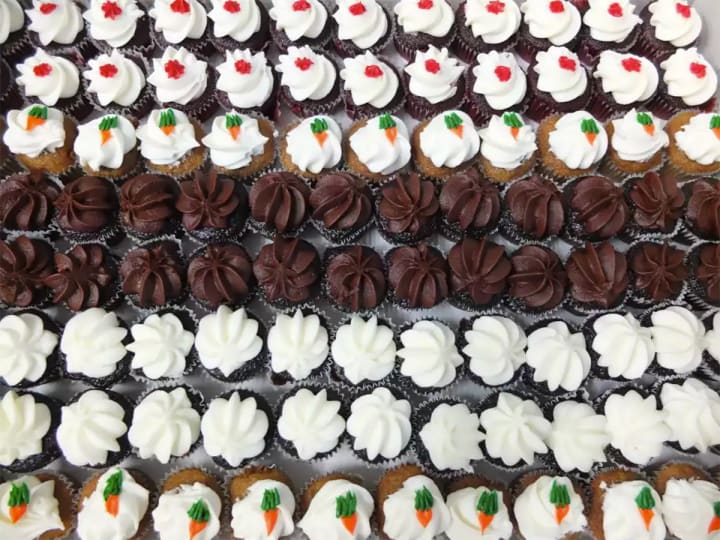 For the absolute perfect ratio of cake to frosting, which is a prime factor in creating some cupcake goodness, stop by Big Man Bakes. This cupcake shop has an inspiring past; Chip Brown (Big Man) originally started selling his goods to fellow hospital colleagues while studying to become a physician. One thing led to another, and this towering baker now runs a booming cupcake business.
You won't leave Big Man's on a sugar high, which loyal fans see as a good thing. Perfect portions and an old school flair show off what really matters—the perfectly baked cupcakes themselves. If you're lucky, they'll be serving their famous matcha flavored cupcake when you come in. Don't stop there, though; add on a few mini cupcakes for a dollar each.
Lark Cake Shop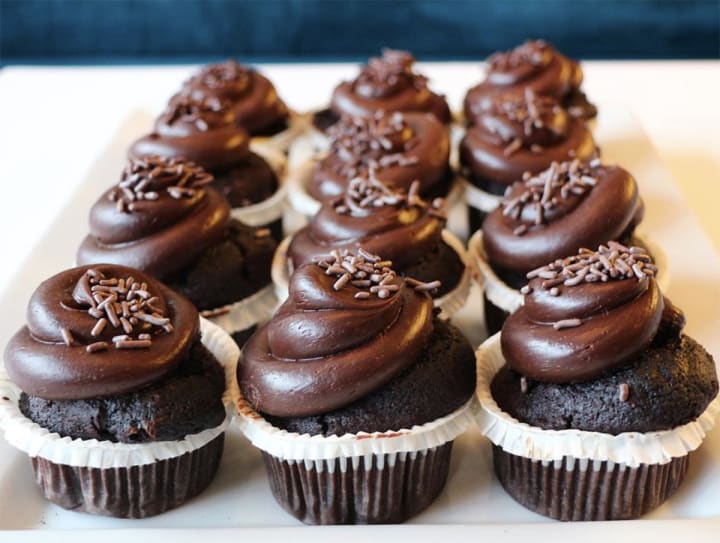 All of the best cupcake shops in LA whip up some pretty fantastic baked goods. Lark Cake Shop is no exception. With two locations in the LA area, the bakers here do everything from scratch, every single morning. It starts with the crack of a fresh egg, and ends with pure and utter happiness.
When you take a bite of a Lark cupcake, you'll be tasting Dutch cocoa powder, Madagascar bourbon vanilla, and local California butter. This shop takes its ingredients seriously and places weight on helping out our planet, too. Order to-go, and you'll likely receive your cupcake in a box or paper bag instead of a plastic container. It doesn't get much better than that.
For cupcake lovers with diet restrictions, try the vegan or flourless options.
Joan's on Third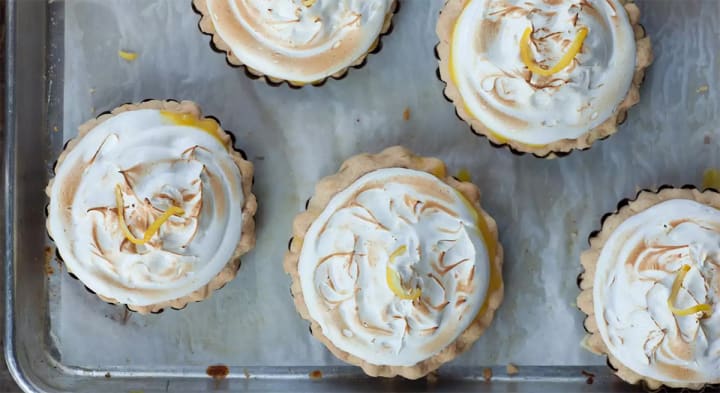 If you're looking for the utmost indulgent experience, come to Joan's on Third. This brunch type cafe serves up lunch and breakfast options, which are the perfect prequel to some decadent cupcake endeavors. We're talking sugar high inducing sweetness, but it's oh so worth it.
Joan's keeps it simple with only a handful of flavors - think chocolate, vanilla, and red velvet classics. Of course, you might get lucky and have the option of pumpkin or lemon with white chocolate if you stop by on the right day.
Customers usually intend to stop by and check out the scene, then end up leaving with five or six cupcakes that will inevitably be gone within hours. Play it safe and come hungry. You'll be happy you did.
Vanilla Bake Shop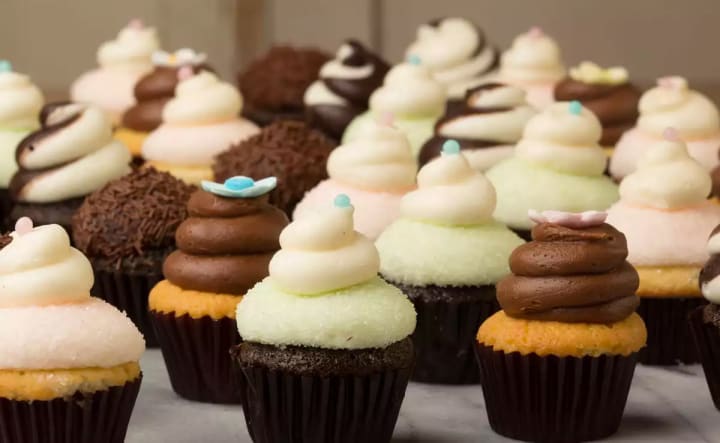 To be one of the best cupcake shops in LA, you need a store with love at its roots, which is exactly what this husband and wife team is filled with. Amy and Jeremy Berman teamed up after graduating from culinary (Amy) and law (Jeremy) school with the goal of re-living days spent in "mom's kitchen." The Bermans turned out to be the perfect combination to gain a spot as frontrunner in the competition for best gourmet shop.
Like other specialty bakeries, Vanilla Bake Shop sells a variety of mini cupcakes. These connoisseurs take it one step further by offering intricate displays that create a serious "wow" factor. Think 72 cupcake "babies" built up into a tower for all to admire and enjoy. This husband and wife team isn't joking around.
Georgetown Cupcake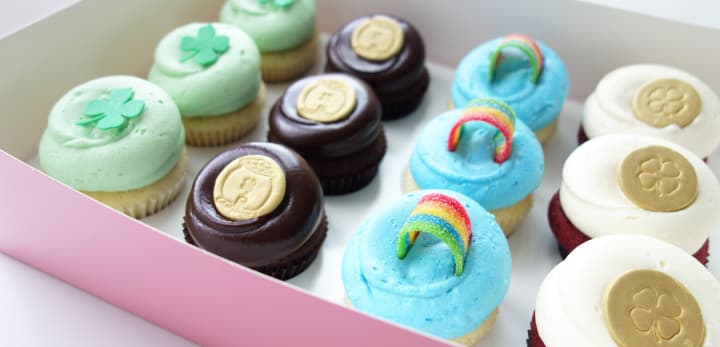 Georgetown Cupcake hails all the way from Washington, D.C., and induced pure euphoria to its die hard West Coast fans upon arrival. Katherine and Sophie, the two sisters (and geniuses) behind this cupcake shop have made an impressionable name for themselves in the world of baked goods. Not only do they star on the TV show, DC Cupcakes, they've also published two well-loved books.
These sisters have only been whipping up award-winning cupcakes since 2008, but that was obviously enough time for them to hit the mark. Their fans aren't just regular customers; they're shout it from the rooftop, band loving groupie type customers who will go so far as to travel cross country for these cupcakes. Of course, with more locations and this shop's uprising as one of the best cupcake shops in LA, fans are pretty happy.
Frosted Cupcakery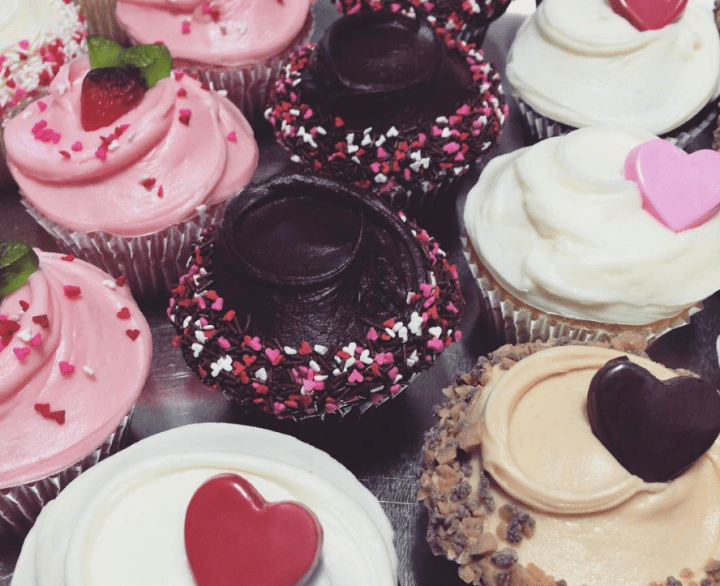 With seasonal flavors to die for (eggnog or gingerbread, anyone?), this cupcakery serves a whole other take on their famed baked goods. Sure, you can pick up your regular (and absolutely delicious) cupcake here, but why stop there? Instead, add an ice cream filled cupcake, cupcake sandwich, or even a pupcake to your order.
Don't come here expecting subtle flavors and simple combinations; Frosted Cupcakery clearly has a flair for style when it comes to dessert. Their deliciously moist cake base is topped with a very healthy serving of creamy, mouthwateringly good icing.
Often called the cupcake experts, this shop simply does it right. Customers leave happy after indulging in flavors like orange cream cheesecake, nutella and peanut butter chocolate, or salted caramel. Frosted Cupcakery truly goes all out.
Yummy Cupcakes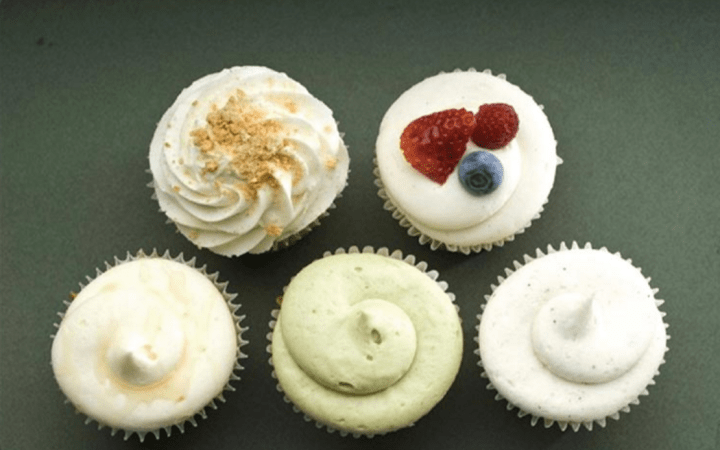 The name certainly doesn't lie; these are some genuinely yummy cupcakes. Chef Tiffini brought this venture to life back when gourmet cupcakes were still unheard of. Her idea of selling single-serving cakes turned out to be a goldmine.
Tiffini's vision is to serve fresh, authentic, and artistic cupcakes - the kind that are pretty to look at and downright gratifying to eat. Their perfectly portioned size adds to the uniqueness of these cupcakes, of which 26 are on offer, including some sugar-free and vegan options for the health conscious. Of the best cupcake shops in LA, this one stands out with their diet-friendly offerings.
Loyal customers and newbies alike find it hard to fathom leaving the shop without more than one cupcake in hand. Try the brown sugar cinnamon or pina colada to spice up your tastebuds, but don't leave empty handed; grab a doggie bag for the caramel apple or orange creamsicle.
SusieCakes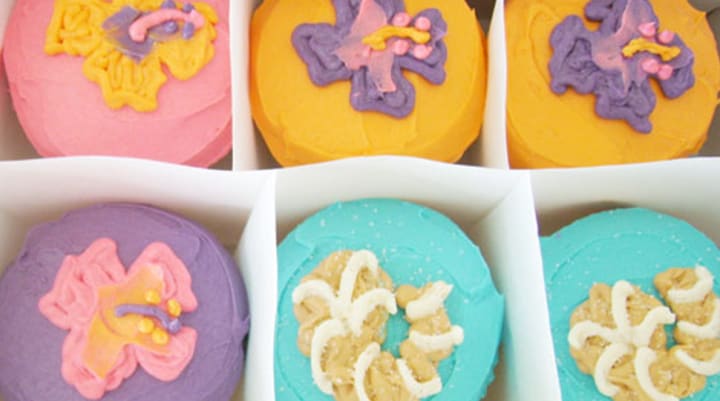 Don't be fooled by the fact that SusieCakes chain is quickly spreading far and wide; they're still one of the absolute best. With locations in Southern California, Northern California, and even Texas, this cupcakery has easily earned their spot on this list.
Founder Susan Sarich, formerly known as Susie by her grandmothers, created her bake shop with a loving nod to those two important women. After growing up spending time in both grandma's kitchens - with great conversation and baked goods galore - Susie had to share that same love and passion with the world.
She doesn't just create cupcakes that leave customers raving, though; at Susie's, you'll find the type of top notch service that's becoming harder and harder to come by these days. A visit to this shop is an absolute must.
Southern Girl Desserts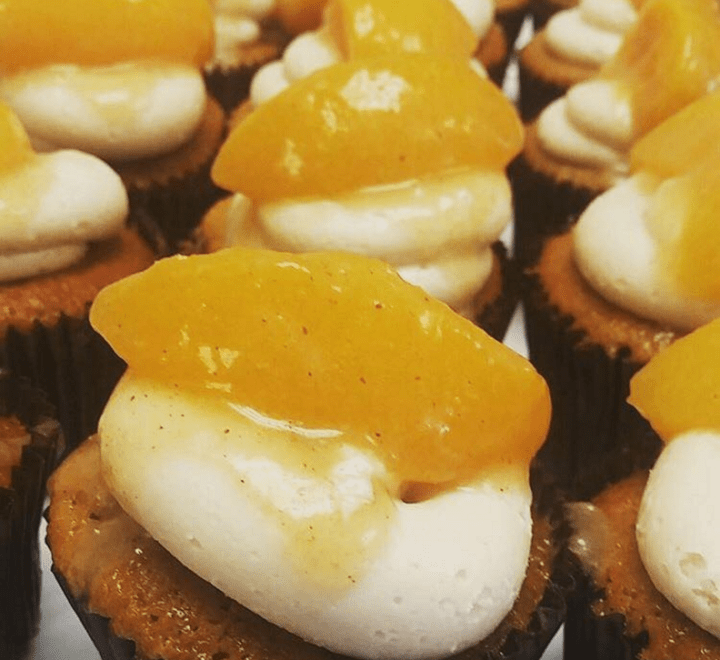 When it comes to creativity, Southern Girl Desserts wins out. This cupcakery serves up some of the most unique flavors you'll find in any of the cupcake shops in LA.
Co-founders Shoneji and Catarah, both holding onto their southern roots, saw a severe lack of hospitality in the LA area, and what better way to solve that than to open up a place where you'd be hard pressed to find any unhappy campers.
Hospitality isn't the only thing Southern Girl brought over from the South, though. Along with their charm and good manners, these women brought a mouthful of flavor as well.
Don't be surprised when you see peach cobbler, banana pudding, or Hennessey and Coke cupcake flavors. In fact, this cupcakery takes things even further outside the box with their chicken and waffle or sweet potato specials. While these cupcakes might not fit the normal flavor profiles, we can assure you, they're worth branching out for.
Whether you go big and hit multiple shops in one day, or spread the goodness out, the important thing is that you make it to each and every one of these cupcake shops in LA. After all, you can never have too many cupcakes.