Beef Sausage Rolls with Au Gratin Potatoes and Italian Broccoli
A tasty family dish to have in the fall or for a dinner party your guests will be talking about for weeks.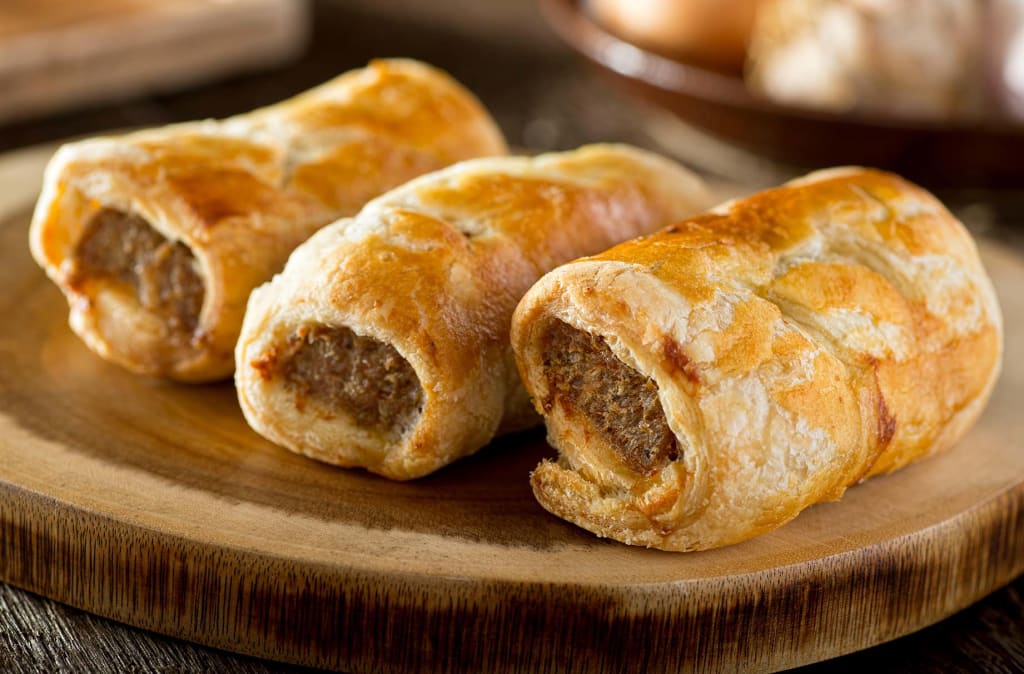 Summer is over and Fall is coming! Time for meal planning, dinner party plans, sleep overs and last but not least, the holidays! For those frosty nights and crisp afternoons you can just imagine the smells of fall, cinnamon, hot chocolate and clove just to mention a few.
BEEF SAUSAGE ROLLS RECIPE
1 cup soft bread crumbs, about 2 slices of bread
1 small stalk celery, chopped about 1/4 cup
2 tbsp finely chopped onion
1/8 tsp ground sage
1/8 tsp dried thyme leaves
1/2 lb bulk pork sausage
4 beef cubed steaks, about 3 ounces each
1 can of condensed cream of mushroom soup, 10 3/4 ounces
1/4 cup water
1 can french style green beans, 16 ounces
Mix bread crumbs, celery, onion, sage and thyme. Cook and stir pork sausage in 10 inch skillet over medium heat until brown and drain. Stir sausage into bread crumb mixture. Press about 1/4 cup sausage mixture evenly onto each beef cubed steak. Roll up beginning at short side, then secure with wooden picks.
Cook meat rolls in same skillet over medium heat until brown and then reduce heat. Mix soup and water and pour into skillet around rolls. Cover and simmer until tender about 45 minutes.
Then pour in beans,cover and simmer until beans are hot, about 10 minutes. Serve gravy over meat rolls.
Makes 4 servings
This is not the same thing but, similar. Thought it to be interesting.
Meat and potatoes go together like peanut butter and jelly. It's just the way it is suppose to be. It is also in harmony with the four food groups, in that, you have your meat, which is protein and your potatoes providing starch and of course your other nutrients for your body as well as the broccoli. There you have your complete meal which is the fuel for a surviving body after a hard days work.
These recipes prepared in a delightful way also bring flavorful variety for meal conversation that can provide an ice breaker for the conversation starter after you are complimented on a job well done in the kitchen.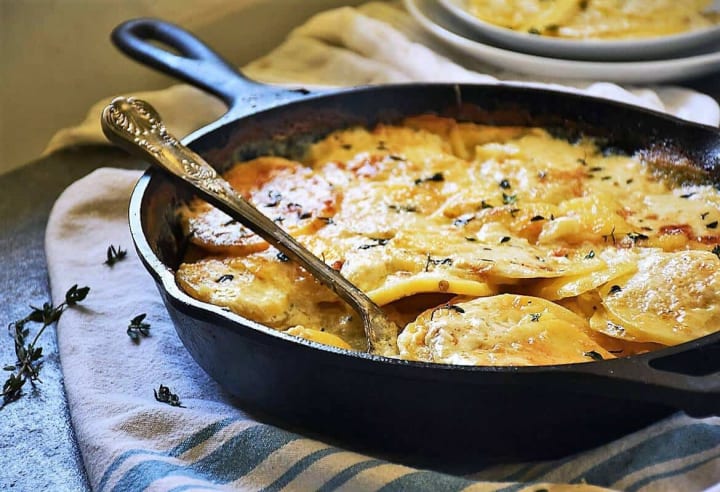 This Au Gratin potato recipe is good with smoked sausage, pork chops, meatloaf, steaks, hot dogs, you name it! It's always a real cozy treat. Even better for leftovers. But, these are so good you probably won't have any.
AU GRATIN POTATOES RECIPE
2 lbs potatoes, about 6 medium
1 medium onion, chopped, about 1/2 cup
1/4 cup margarine or butter
1 tbsp flour
1 tsp salt
1/4 tsp pepper
2 cups milk
2 cups shredded natural sharp cheddar cheese, about 8 ounces
1/4 cup fine dry bread crumbs
Paprika
Wash and peel potatoes. Cut into enough thin slices to measure about 4 cups.
Cook and stir onion is margarine in 2 qt sauce pan until onion is tender. Stir in flour salt and pepper. Cook over low heat stirring constantly until mixture is bubbly then remove from heat. Stir in milk and 1 1/2 cups of the cheese. Heat to boiling stirring constantly. Boil and stir for 1 minute. Place potatoes in ungreased 1 1/2 qt casserole. Pour cheese sauce on potatoes. Cook uncovered in a 325 degree oven for 1 hour and 20 minutes or 375 degrees for 1 hour.
When it comes out, mix remaining cheese and bread crumbs and sprinkle over potatoes. Sprinkle with paprika and cook uncovered until top is brown and bubbly, 15 to 20 minutes longer.
Makes 6 servings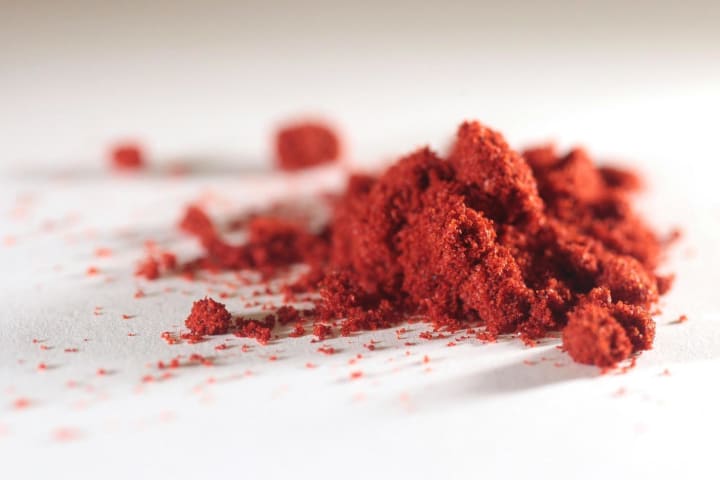 Paprika! Where does is come from,what is it and why do we use it? Have you asked your self this question more than once while your cooking? Well, I found out about paprika when I worked for a school district kitchen, of all places, in the state of Texas. Paprika is kind of a staple here. It's used on more than just to top something with a garnish.
There are lots of ways to cook and prepare broccoli. Skillet suppers, boiling, baking but the whole trick to cooking it is not to over cook it because it can become rubbery. It must be tender but, still able to hold it's texture. This is broccoli at it's best. Things like cheddar cheese and minced onions, just to name a few only result in bringing out the flavor that will bring joy to your taste buds.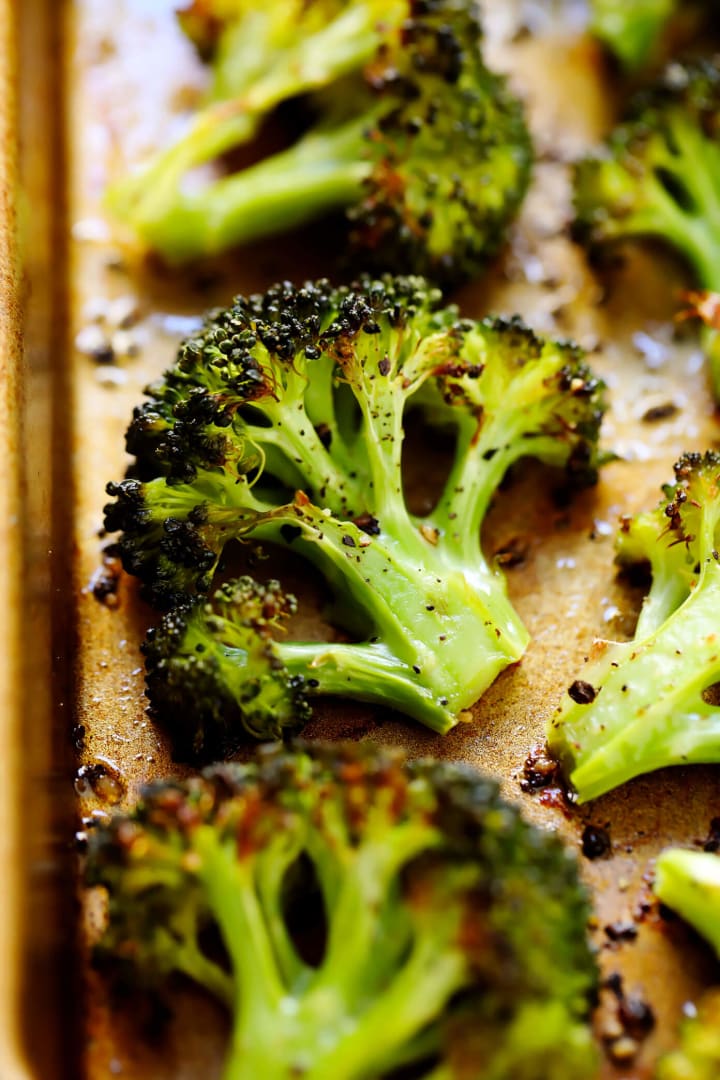 ITALIAN BROCCOLI RECIPE
1 1/2 lbs fresh broccoli
3 tbsp olive oil, margarine or butter
2 tbsp grated Parmesan cheese
1/2 tsp salt
To prepare fresh broccoli trim off large leaves and remove tough ends of lower stems. Wash the broccoli. If the the stems are thicker than 1 inch, make lengthwise gashes in each stem.
Heat 1 inch salted water( this is where your 1/2 tsp salt comes in)to 1 cup of water to boiling then add broccoli. Cover and heat to boiling, then simmer. Cook until stems are tender 12 to 15 minutes, then drain.
Cook and stir broccoli in the olive oil, margarine or butter until broccoli is a delicate brown then sprinkle with the Parmesan cheese.
Makes 4 servings
Down below is a video with a little bit different idea and a hands on approach to Italian Broccoli or Italian green dishes. Be sure to try this with fresh green beans!
Let's talk about Sage. The most experience I have ever had with sage was Thanksgiving. My family used this in the stuffing that went in the turkey and the side dish. It doesn't take much but, it lends that holiday vibe in your mouth that make it water with delight.
Sage is used in a variety of dishes and doesn't stop there, it is used in a variety of health and wellness issues as well. So much more than just cooking.
Down below I have provided a video that has everything you need to know about this wonderful herb and it's many uses in health and cooking.
Olive oil has been around for at least over one hundred years. Its benefits far out weigh any other types of oil depending what type your using for whatever dish you are making. That's why there are different grades and types, if you will, of olive oil. Each one denoting the process that it must go through.
This process is very lengthy and time consuming. That's probably why olive oil is more expensive than your vegetable, canola, etc. Since this delectable oil comes from olives, there are many different varieties of them as well.
WHAT TO DRINK WITH PORK OR BEEF
Now, I love Moscato but, it doesn't always go with everything. For beef or pork you really need something room temperature that doesn't have to be chilled. I personally have tried white wine with beef and pork and found it to be very displeasing because it leaves an after taste that masks the flavor of the meat. However, when I tried the mocato red it was a bit too sweet. Only the red merlot was favorable, at least, for my taste but, everyone is different.
I have found that Moscato, rather it be red or white is so fruity that it should almost be served as a dessert or with a dessert for it to be acceptable. You can decide for yourself. There is nothing set in stone that says you must drink either one. So, if you are not sure it is always best to ask an expert especially if you are like me and you like all different kinds of wine.
Just remember you do not have to serve wine with a meal just because it is featured with a recipe. Ice tea, hot tea, soda or even kool-ade are acceptable drinks to have with dinner.
But, if you do have wine with dinner please be responsible and you could always have coffee with dessert to encourage a change of pace so that everyone at your dinner party will be pleasantly relaxed but, still able to get home under their own power with no mishaps.
Just so you know, alcohol is not absorbed by food. The food merely aides in you not getting sick from drinking alcohol and not having anything in your stomach. It does not keep you from getting drunk. So, be safe.