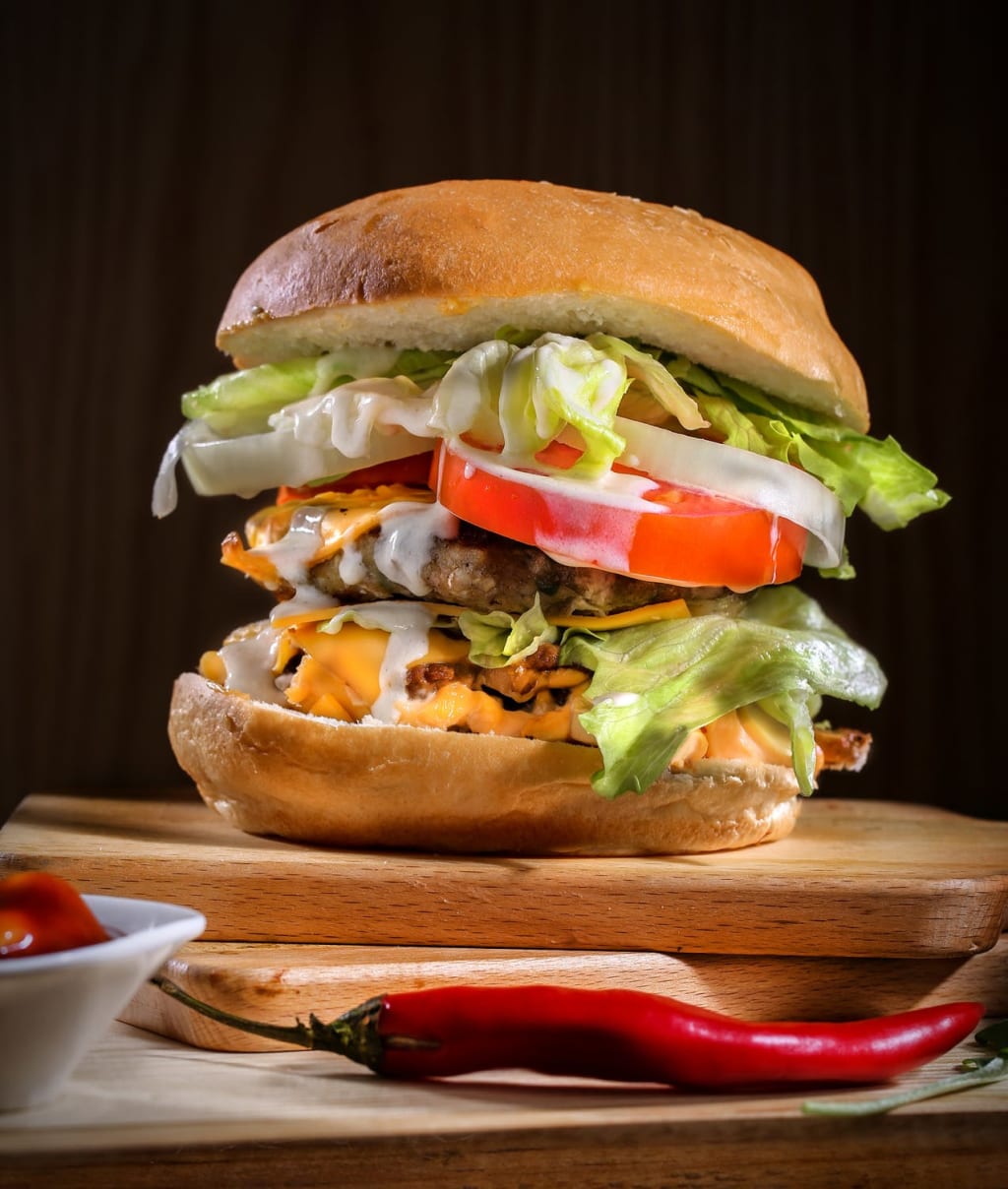 Ever since being invented by whoever invented it at whatever time (there are loads of conflicting claims, just have a look at the wiki page), burgers have become a mainstay of many western food diets. They have, in recent years, grown from something you slap together in a matter of minutes without too much of a care into an art form. Gourmet burgers have recently hit the mainstay, and gone are the days where specialist burger bars are seen as run-of-the-mill fast food outlets. Now they're seen as boutique dining experiences. So if you currently have a burger craving, what are the options out there?
Make It Yourself
There's nothing better than a burger you make yourself, are many different types of burger you can make. The possibilities are almost endless. However, for whatever you have in mind, many supermarkets will have it. And thanks to sites such as My Favourite Voucher Codes, they have discounts from a whole host of food retailers such as Sainsbury's, Tesco and Waitrose, meaning you can build your burgers for a lot less than you'd expect. So now you've got your discounts, what can you make?
Go Posh: So you want to go luxury, ok. You can first start off by ditching your regular buns in favour of brioche ones, they are a little bit sweeter and also look tidier in shape and form. For the burger itself, the thicker the better, really. You want to be looking at the best cuts going into this burger, and wouldn't necessarily want a high fat content. For all the extras, you will probably want to add a slice of mature cheddar cheese, a couple of romaine lettuce leaves and a spicy tomato sauce. Serve it with a chunky coleslaw for that ultimate posh burger aesthetic.
Have it Sloppy: Sometimes you can't beat a greasy, juicy burger. Yes, they probably aren't great for you if you have them often, but in a once-in-a-blue-moon treat, they're ok. For this you'll be looking for the baps that normally come in a pack of six, you can get ones with or without sesame seeds, the choice is yours. The burger you'll want for this job is one with a bit of a higher fat content, to make sure it is extra juicy after cooking. One or two slices of 'plastic' cheese squares will bring the burger together, as will some shredded lettuce, onion and tomato, added to a splattering of tomato ketchup.
Be Vegan: So maybe meat isn't your game. If it isn't, then congratulations for getting this far into the article to see if a vegan option would pop up. Increasingly, there are more menu options opening up for those with a diet free of any animal products or by-products. Quorn are the market leader in selling imitation meat, but falafel burgers are growing in popularity. You can serve them with a mix of salad items, and you're not restricted in your choice of rolls too. Check out to see which breads you can eat as a vegan.
Copy a Celeb Chef: Sometimes you have to bow down to and admire the skill of the celebrity chefs. Whilst there are many chefs (and therefore many recipes) out there, Delish have had a go at recreating two chef's burgers: Guy Fieri's Inside Out Burger and Gordon Ramsey's Perfect Burger. Maybe they're worth trying to make yourself?
Order One Out
Sometimes you just don't feel like making burgers yourself, and thankfully there are quite a lot of options out there. For a quick fast food fix, McDonalds and Burger King are solid options, but for something a bit more plush, chains like Smashburger and Five Guys are showing how it's done. Also, there are probably a load of independent restaurants local to you, all putting their own special spin on the humble burger. You'd be hard-pressed to find a restaurant that doesn't do one.