Australian Pavlova
Pavlova is a year-round staple in this house, mainly due to it being my husbands favourite breakfast food... well, it is made of eggs I guess.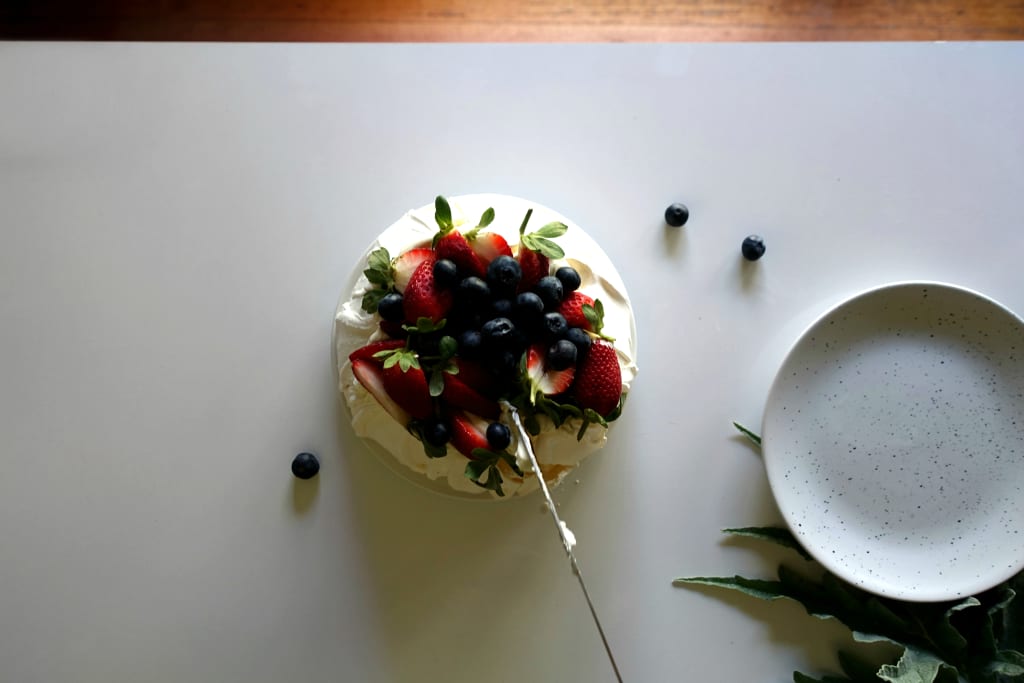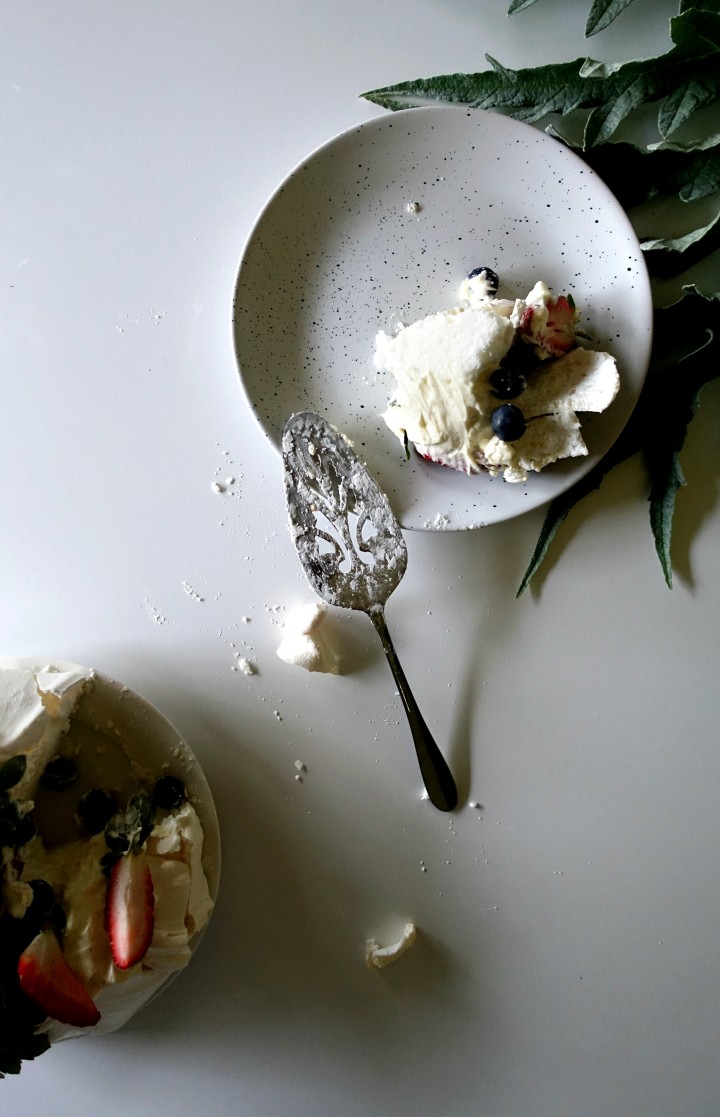 I am somewhat nervous that my naming this recipe 'Australian Pavlova' may be slightly controversial. Why? Because both we Aussies and our close neighbours the Kiwis (from New Zealand) claim the Pavlova as our own...
According to Culture Trip in their article titled "The History of Australia and New Zealand's Sweetest Rivalry, The Pavlova," the New Zealand story goes that during Anna Pavlova's visit in 1929, a chef at the Wellington Hotel was said to be inspired by her tutu, creating this 'billowy dessert' in her honour, featuring a meringue with marshmallowy insides, with cream and slices of kiwifruit on top. And the Australian is that was invented at a hotel in Perth, Australia. The dessert was declared by a diner to be "as light as Pavlova;" as a result, the chef named the dessert, Pavlova.
But I do believe that Food52 sums it up perfectly in their blog post titled "The Dessert Australians and New Zealanders Are Squabbling Over" Where they declare that both Australians and New Zealanders may be wrong as to the Pavlovas origins... WHAT!? Apparently, the most recent research, by Dr. Andrew Paul Wood and Annabelle Utrecht (a New Zealander and an Australian, respectively), suggests that the true pavlova has roots in Germany and America!!
If you're interested in the true origins of this gorgeous dessert, definitely check out Food52's article, I found it so interesting!!! But even if we can't agree on who invented the classic Pavlova recipe as we know it today, I think we can all agree that it's absolutely delicious.
This classic Pavlova recipe is a staple in every Australian and Kiwi household. The supermarkets are packed to the brim with them as Christmas approaches, it's every second person's choice of birthday cake, and it's whipped out (…get it? whipped out? sorry, don't mind me) on every special occasion/holiday year in, year out. Why is it so popular? because it's delicious, completely and very easily customizable, as well as quick and easy to make. Unlike meringues (which are definitely not the same thing! Bite your tongue!) Pavlova has a crisp and crunchy outer shell, but a soft, marshmallow-like centre (meringue is usually solid throughout), the texture is divine and the sweet flavour can be either played down or accentuated depending on what you put on top. My favourite topping for Australian Pavlova is vanilla whipped cream (which, by the way, is not optional; any topping listed here are designed to go on top of said vanilla cream) with fresh strawberries and blueberries, but another very popular topping here in the land of Aus is kiwi fruit and/or passionfruit, I personally just can't pass up the tart fresh fruit with the sugary Pav. And for those who maybe aren't a huge fan of fruit, ("Not looking at anybody in particular," she says as she eyeballs her husband) crumbling a Flake chocolate bar or a Peppermint Crip is also a very delicious and a common choice.
MY TOP TIPS FOR MASTERING THIS BAKE
To get maximum volume out of your eggs, use room temperature egg whites and ensure there is no yolk mixed in with them, and that your beaters and bowl are clean and dry. Even a drop of water or oil can make a huge difference in the amount of volume you get out of your eggs.
Also note that your pavlova's success depends entirely on the stability of your meringue, so if you're not sure it's holding stiff peaks… keep beating! Because it's eggs and not cream, you really can't over-whip them, so just keep at it until you're confident! It should take a solid 10ish minutes to achieve stiff peaks.
For the sake of keeping your meringue soft and fluffy, a soft silicone spatula used in soft folding motions is the best way to use to minimise the amount of volume you lose while mixing your cornflour into your meringue. If you don't have a silicone spatula, using the whisk in gentle sweeping motions is the next best thing!