Après Review
A lot of people reached out to ask me to find a plant-based alternative to Soylent, and Après was one of the drinks I found.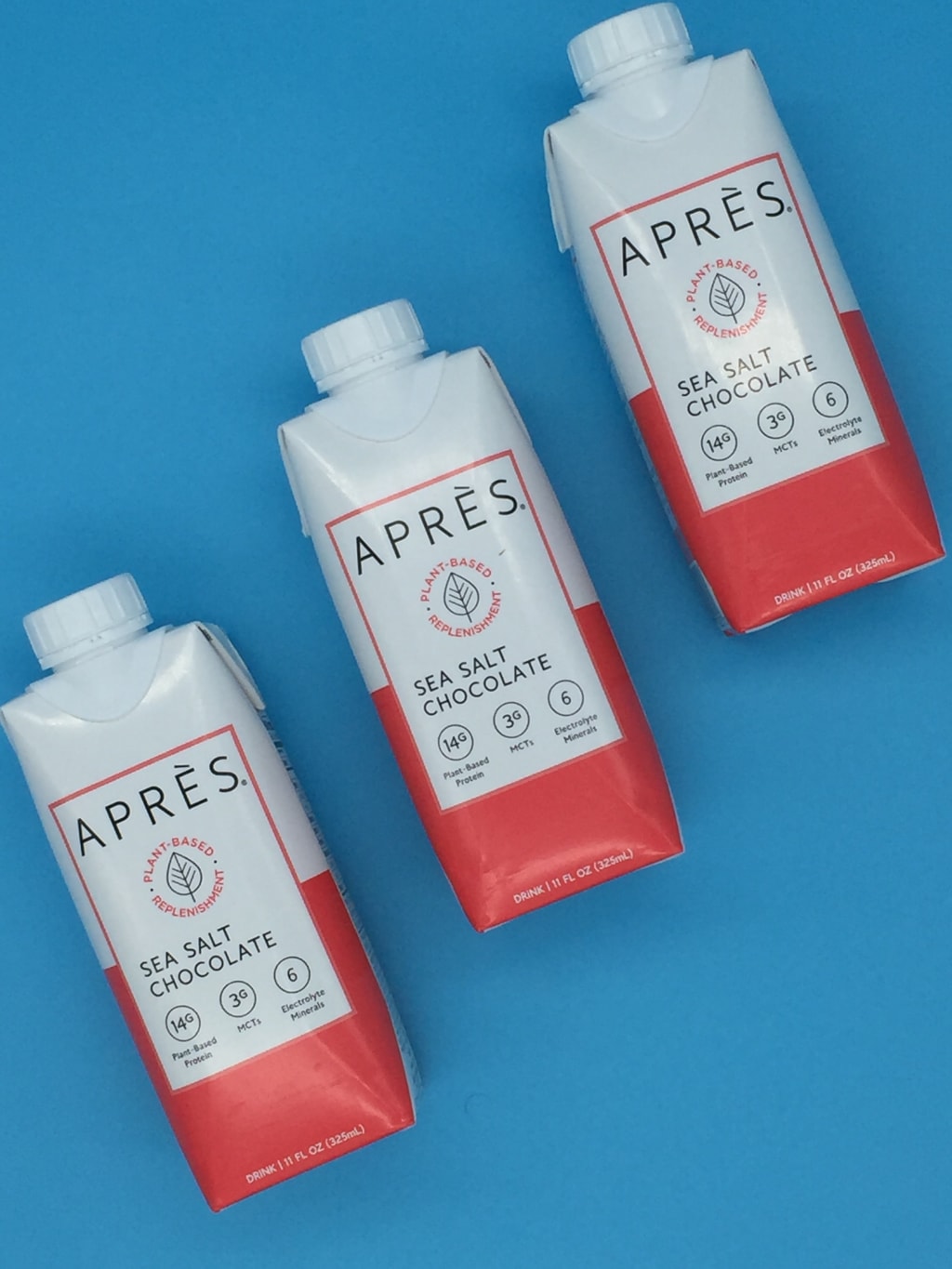 I recently did a review of Mint Chocolate Soylent, where I raked it over the coals for being an inadequate beverage overall. One of the main points I made was that no drink can be a substitute for a meal, no matter what it's fortified with, and that the body needs fuel from real food. A lot of people reached out to ask me to find a plant-based alternative to Soylent, and Après was one of the drinks I found. In addition to this being a normal review, I'll do a side by side comparison of Après and Soylent according to different categories and draw some conclusions from that. I want to note again that these are not the kinds of drinks I reach for on a regular basis, because I do have the time and ability to just eat regular food when I'm hungry, but I received a lot of requests for this, so I had no problem looking for an alternative.
Taste
I have a hard time believing that any drinkable replenishment or meal replacement will ever taste good. There's something about engineering a liquid to meet a certain standard of replenishment or fullness that completely detracts from the possibility of it being decadent or tasty in any way. The Soylent was absolutely repulsive. I tried it again specifically for this review, to make sure I didn't forget how bad it was. Yes, it still tastes like I brushed my teeth and then chased it with chocolate milk. The Après (Sea Salt Chocolate flavor) isn't nearly as bad, but it does have that aftertaste of something being off. It isn't an artificial sweetener aftertaste; it's more of the flavor from being packed with so many coconut based ingredients. You know how coconut water or coconut milk just has that tinge of something after you swallow? It's just very distinctly coconutty in a non-artificial way. It's very noticeable, and if you can't stand coconut water or natural coconut flavor, I would suggest to stay far away from this. I found it to be fine. Not awful or particularly great. It was drinkable, I didn't struggle to finish it, and I don't necessarily have suggestions on how to make it better, because I don't believe it could be. Après has other flavors in addition to the Sea Salt Chocolate one; including Vanilla Bean, Mint Chocolate, and Cold Brew Coffee).
Intention
Après is intended to be consumed in addition to regular meals. At no point does Après encourage skipping meals or using the drink as a substitute for a meal, which I appreciate and respect. Soylent's entire model is based on replacing a true, nourishing meal. Après posits itself as an in-between meal pick-me-up, or a bridge between meals/snack type deal. Après pushes using their product in addition to a healthy lifestyle including diet and exercise, whereas Soylent doesn't indicate that anything should be done in conjunction with drinking their "meal".
Ingredients
Après is vegan, and contains coconut-based ingredients that focus on replenishing the body with electrolytes and plant protein, using monk fruit extract as a sweetener. Soylent primarily uses soy isolate, and uses a vitamin and mineral premix fortified with ingredients to stave off hunger., using sucralose as a sweetener. The drinks are different ounces (Soylent is 14 while Après is 11), and Soylent has the bulk of protein (20g), while Après has 14g. Soylent also has more fat than Après (21g vs 9g), which makes sense, given Soylent's purpose. Soylent is both vegan and gluten free. Après is soy free in addition to being vegan and gluten free.
Impact
In my Soylent review, I mentioned my disappointment and confusion when Soylent didn't keep me full for incredibly long, which is pretty much the main qualification it's supposed to fill. Après, which doesn't even claim to do that, kept me satisfied for much longer than Soylent did. I used Après as a post-workout replenishment drink in between lunch and dinner, and ended up having to push my dinnertime back a little because I wasn't hungry just yet. I wasn't expecting that, but even though it's not meant to be a meal replacement, it does have a decent bulk of protein in it, so it made sense.
Given all of the different variables, I'm rating Après as a 7/10. An 8 score or higher would indicate that it's great, which I don't feel it is. It didn't really WOW me in any regard, but it is a sufficient drink that did what it set out to do. I would encourage people to try this instead of Soylent, and make an effort to use it as a bridge between meals, and NOT as a sole source for nutrition or as an all-encompassing way to feed yourself.