A Cool Choice...
...or, How Strawberries Became A Real Treat
For most of us, summer is a time when we want to relax, settle into a very comfortable deck chair, have a drink, and let the sun and heat allow us to forget how quickly the moment can pass. There are picnics, festivals, barbecues, family gatherings and vacations to be had, and with all of that, we have food to eat. For me, my family's food and meals were always full of different varieties of colors, flavors, spices and styles. The difficult thing is to try to choose one thing that defined our summer eating. Barbecues would provide a lot of choices straight from the grill; then there was watermelon (not a favourite food, but still quite popular), sorrel (a drink made from the dried plant of the same name, and still not a favourite), ginger beer (pass), homemade candies and cakes and a lot of salad (oh, so much salad). But none of these choices really brings my childhood summers home to me (the only summers that really count). I have to choose something that involves my own family and certain outings to the farm where I participated in gathering this particular choice.
Strawberries; that is to say, frozen strawberries.
My mother, like most of the tastes I developed as a child, is responsible for this love. Every summer season, she would prepare for the gathering of strawberries from local farms. The work would be done by a public that paid for the privilege, being charged per basket. My mother would have jars, pectin, plastic tubs and a very clean kitchen ready for her return with several large baskets and I knew that I would be the one who would, once again, have to stay out of the way.
It is strange to think of it now, but I rarely went out to those farms to pick berries with her. Usually, my mother went out there with other relatives – always the women in our family – to collect and choose what would be stored and saved for the season. And once she was home, there was cleaning, removal of leaves and stems, and storing. Endless plastic tubs that once housed sour cream, margarine, yogurt and lard were reused to house the fruit. The jams would also be made at that point, stored in separate smaller Mason jars and given time to ferment before they could be sampled.
There was no such delay with both the fresh and frozen ones.
My only job – after the berries had been cleaned and set in the tubs – was to bring them down into the main freezer we kept in a separate room in the basement. I was told to try and find enough space between the frozen chickens, bacon, sausage and ice cream, and put as many of the tubs that could fit in there. And then there was the warning: do not dive in and enjoy these berries while they chill and freeze.
My mother knew me so well. She had set up the jars and preserves to make the jam that I loved; jam that would also be shared with friends and family. But there were only so many jars and so much space available to keep them in our kitchen. Even the freezer in our refrigerator was often packed out and could take no more. Along with that jam would be the fresh homemade bread that would be used to sample her hard work. And I should have waited for the jam to keep coming with all those frozen berries. I really should have.
But, I did not.
How could I?
I feel truly apologetic for not allowing those tubs to see the end of summer before I emptied most of them. My mother, always sympathetic, did not mind that I enjoyed them, but she did admit that she made a point of making more jam and stashing away more of the fruit away from me when I was in our basement enjoying her labor.
So, strawberries, frozen for preparation, are my favourite summer meal. The strange thing about this is that no one else in my family ever enjoyed them as much as I did. My brother, not the biggest fan of them, knew about my appetite, and yet he never teased me over it. My mother was only interested in the jam she created. The rest of my community, visiting over the summer months, knew nothing about the extras we kept. They were my little secret.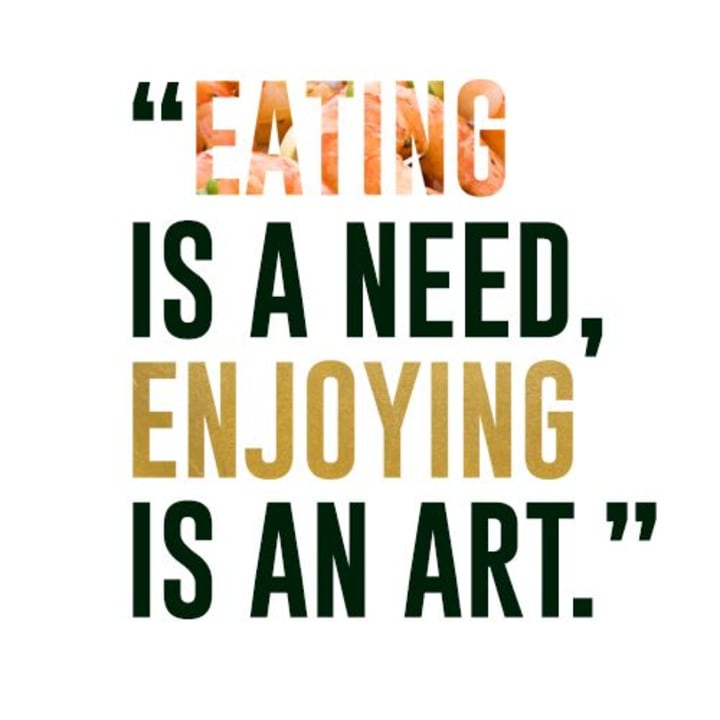 cuisine
About the author
Teacher, reader, writer, dreamer... I am a college instructor who cannot stop letting his thoughts end up on the page. Very grateful to have found this other opportunity to expose things to the light.
Enjoy!
Reader insights
Be the first to share your insights about this piece.
Add your insights