8 Vegan Snacks to Help You Survive This Semester
Delicious Vegan Fuel On-The-Go
Welcome to a brand new school year! In the rush of this new semester, it's always wise to take some snacks with you to recharge in-between classes. Below are some of my favorite vegan snacks that work perfectly for these occasions. All of these spicy, sweet, and savory snacks come pre-packaged, ready to be carried with you wherever you may go.
Takis Fuego & Nitro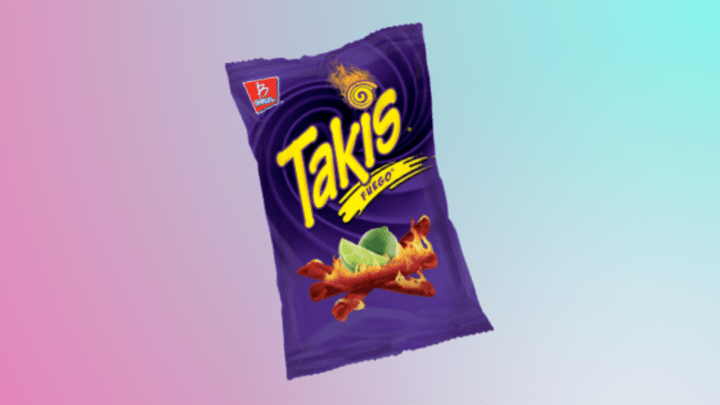 The perfect combination of hot chili pepper, lime, and corn tortilla chips creates the beautiful snack that is Takis. According to the product description, "these hot Takis chips are created using only the best ingredients for a snack you can feel good about eating." While there are many Takis flavors, only Fuego and Nitro are vegan.
Corn Nuts Chili Picante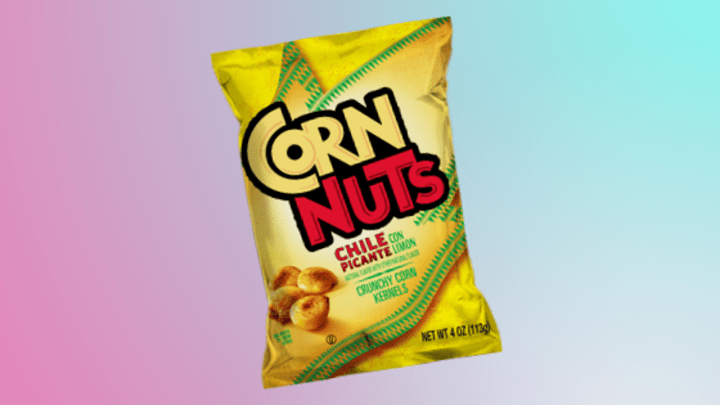 Corn kernels are some of the crunchiest snacks around. No, these aren't those hard kernels you find at the bottom of your popcorn bags. These corn kernels get roasted, making them easier to bite into. Corn Nuts Chile Picante is flavored with lemon, paprika, onion, and garlic.
Doritos Spicy Sweet Chili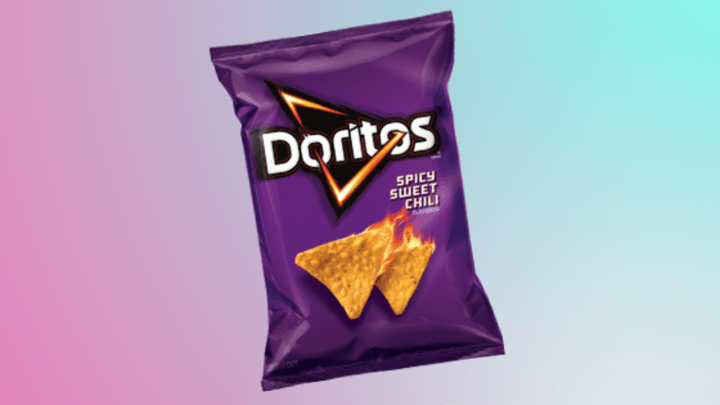 Classic Doritos take a twist with a sweet and spicy flavor that's bound to make your mouth water. Doritos are a pretty typical snack, but this Spicy Sweet Chili version really changes the game. Of all the chips I could ever recommend, it's these. The spice level is perfect and the amount in each bag is just enough to fill me and leave me satisfied for the day.
Nature's Bakery Fig Bars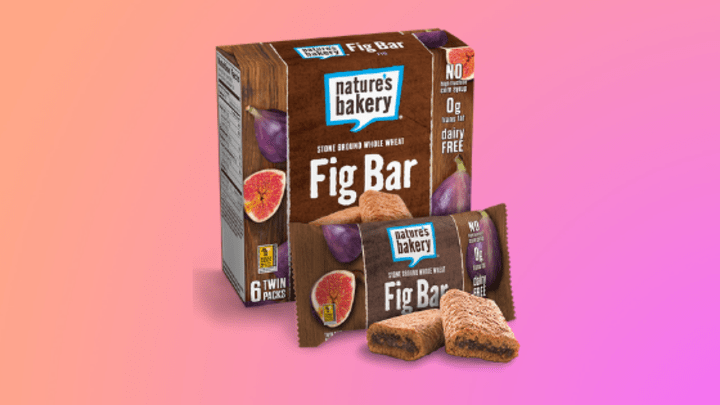 If you're ever running late and need anything to munch on for breakfast, these Nature's Bakery Fig Bars are it. Not only the perfect snack, these bars are incredibly filling and sweet. I always like to keep these in my bag, especially when the semester workloads starts building up and I have less time to think about food. If fig bars aren't your thing, try their brownies.
Lenny & Larry's The Complete Cookie
If you've ever had a Lenny & Larry's cookie, you've probably had a hard time finishing it (or maybe not, I won't judge!). That's because these cookies are huge and packed with protein, amongst other delicious ingredients. It's always a treat when I can find these in store, but I like to buy them in bulk because of my frequent craving for it, especially the chocolate chip flavor.
Inka Plantain Chips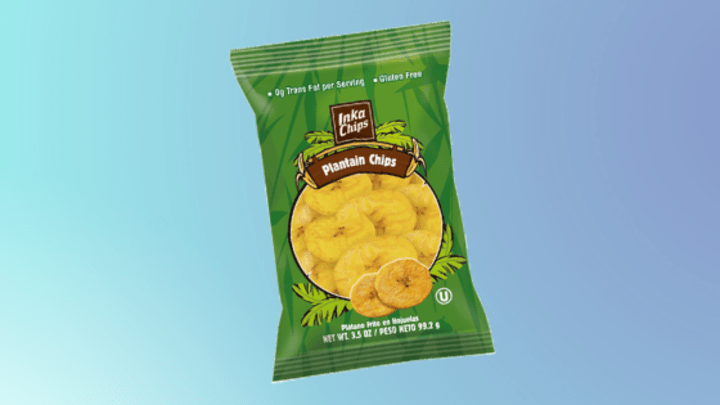 What can't a plantain do right? Plantain chips are one of the most filling snacks that are easily transportable and durable. I really love the Inka chips, but any brand of plantain chips will do. Just be sure to always look at the ingredients for any tricky hidden non-vegan items.
Earth Balance Vegan Aged White Cheddar Puffs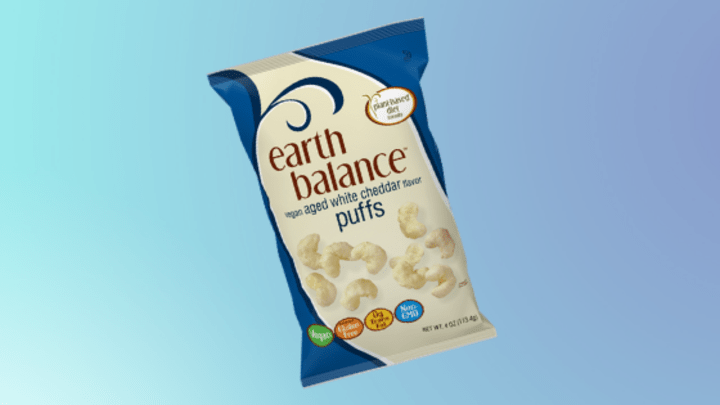 I've tried many a vegan 'puff' before, but one of my favorites has to be Earth Balance's Vegan Aged White Cheddar Puffs. When it comes to veganized cheese, they have one of the most delicious flavors. Earth Balance has a number of tasty vegan snacks to choose from like their Vegan Cheddar Flavor Squares and Vegan Buttery Popcorn.
Primal Strips Meatless Vegan Jerky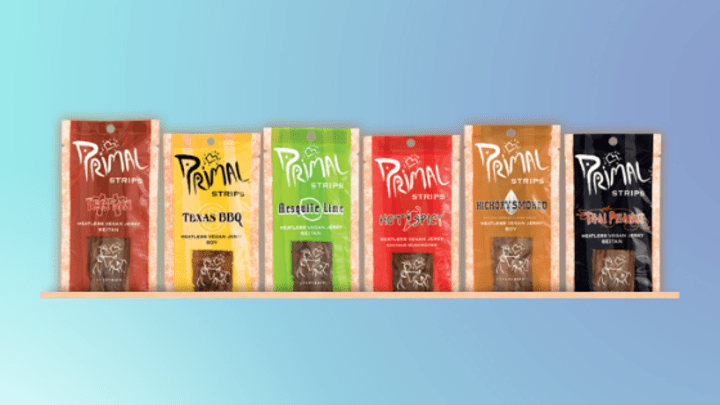 I'll say it before and I'll say it again: vegan meat substitutes are so weird! Especially when texture-wise, there's hardly a difference. My brain still has trouble telling the difference, so sometimes meat alternatives and I don't quite get along. However, I am a huge fan of Primal Strips. These snacks are full of flavor and some of the best vegan jerky I've tasted.
If you have trouble deciding which snacks you'll truly enjoy, I highly recommend treating yourself to a vegan snack care package! I've seen a lot across various sites, but this one has an amazing variety filled with tasty snacks like some of the ones listed in this article!
I hope all readers have a great school year! Besides snacking, please remember to stay hydrated, well-rested, and focused. You got this!
The Bronx Vegan is a blog run by Puerto Rican and Peruvian Bronxite, Alexis Montoya. This blog aims to highlight vegan resources in and around The Bronx through recipes, reviews and more. If you like what you read, please consider tipping below! All tips will be put towards vegan efforts to share with the world.