5 Amazing Places to Eat in Worcester (UK)
Without ever leaving the city centre.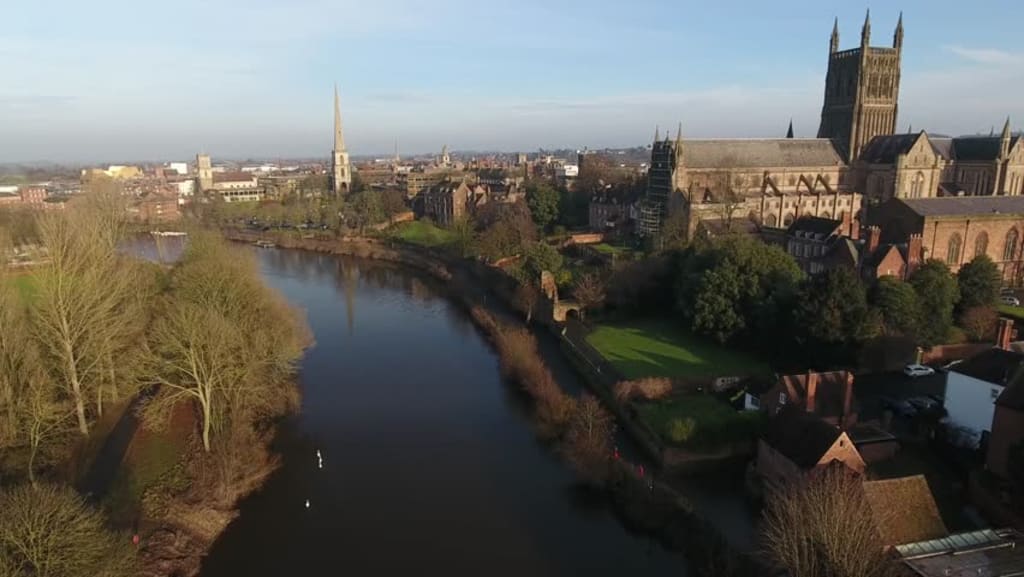 Worcester is an amazing city, it is by far my favourite of all the UK cities. I came here for University and loved it so much, I decided to stay. There are so many different places to eat and drink in Worcester that after living here for 4 years, I still haven't managed to try them all. Add to that the fact new places are always being built, old ones change hands and you have a never-ending source of foodie adventure. The following are a few of my all time favourites, but to be honest the list doesn't end here. Eat and enjoy!
1. Thai on 7evern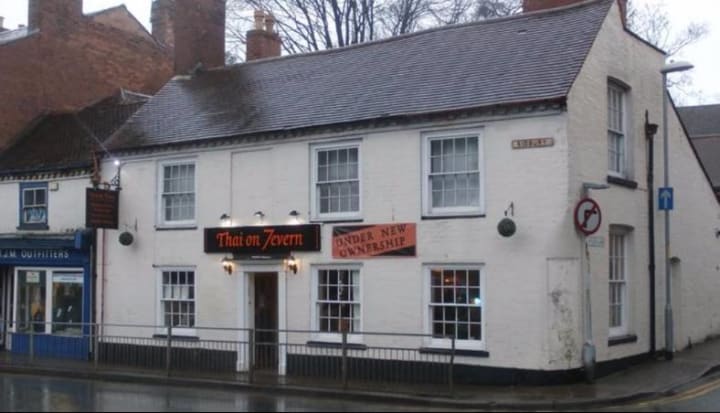 I know what you're thinking, and the saying "don't judge a book by it's cover" really does apply to this one. The outside I'll admit it's a bit grotty, under advertised and well, just unappealing to look at. The inside is beautiful I promise; you just have to get through the front door. The decor is mostly Buddhist statues whilst the walls are covered in intricate carvings. The menu here is all authentic and delicious - try the red thai curry with coconut rice - but won't break the bank. Out of the two Thai restaurants in the city centre Thai on 7evern really delivers not only on price, but the quality of the food and service. This hidden gem is a regular haunt for many of the locals and without a friend of mine suggesting it, I'd have never thought to give it chance myself. So give them a chance, you won't be sorry.
2. Chesters Restaurant & Bar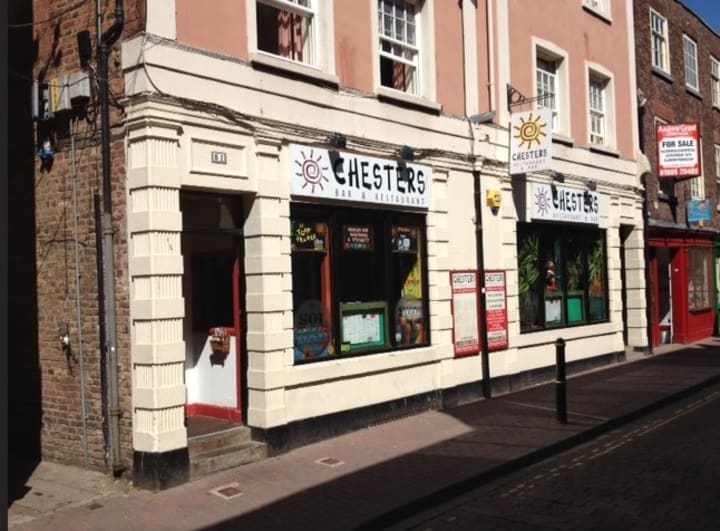 A visit to Chesters is a much cheaper way of experiencing everything Mexico has to offer. From the decor to the menu, everything has that spicy Mexican flavour and can be tailored to your choice. Not a fan of spice? That's alright, there are 'normal' heat options for those of us that still maintain our sanity. Speaking of sanity, ever heard of mezcal? This specialty spirit will definitely knock your socks off. It's similar to a good tequila in the way it's made but has a smooth and smokey taste. Mezcal is definitely not a drink for the faint of heart as the strongest ones are around 48%. There is also a wide range of fancy ales, bottles, and tequila-based cocktails - my favourite is the strawberry tequito. Chesters is a popular destination for the vegan and vegetarians of the community, as nearly all of their dishes can be adapted to accommodate anyone. No other restaurant in Worcester, maybe even Worcestershire, has such a wide range of choices.
3. Bolero Bar & Kitchen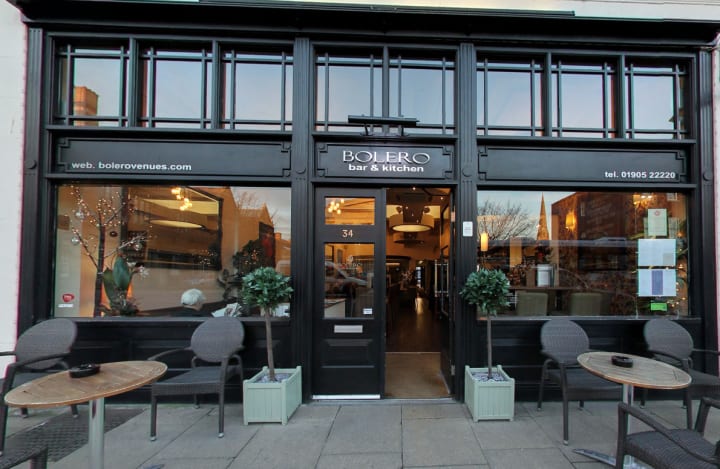 There are a few Italian restaurants in Worcester and none of them quite pull it off the way Bolero does. Their food is not only authentic but delicious; it's quite a simple menu but executed perfectly. I'd sell my soul to be able to make their chargrilled chicken linguine and I strongly recommend the chargrilled lamb skewers with pita bread. If you're a cocktail lover, like me, you will not be disappointed. They have cocktails which would appeal to any taste, there is literally something for everyone. Strongly recommend the apple and caramel martini, it's just like an apple pie in a martini glass. It's gorgeous. If cocktails aren't your thing they have an extensive list of wines, spirits, ales and champagne that quite frankly is longer than their dinner menu. Bolero is perfect whether you're after a date night dinner or a few drinks after work. Honestly, my only complaint is that they don't deliver!
4. The King Charles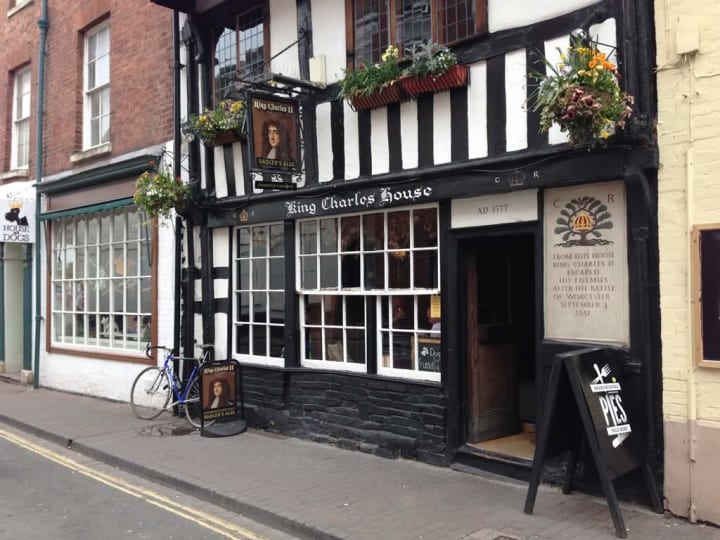 The King Charles is one of the most popular tourist destinations in Worcester, which is partly down to the fact that it's so freaking old. The original inn was built in 1577 and still has most of the original features. The original exposed beams, carved wood paneling, and an underground jail cell makes this pub worth visiting even with an already full belly. The King Charles got its name when on September 3rd 1651 King Charles - who was staying at the inn at the time - lost the Battle of Worcester to Cromwell's 'New Model Army' and scarpered off to France. The King Charles has all the modern amenities of today but still keeps that traditional English pub feel. Even the food has a traditional vibe to it as their speciality is pie and mash. In fact, there are 13 different pies to choose from as well as 6 different flavours of mash. Along with this they also serve a selection of sandwiches, salads, and snacks. The menu changes regularly so there is always something different to try.
5. The Old Rectifying House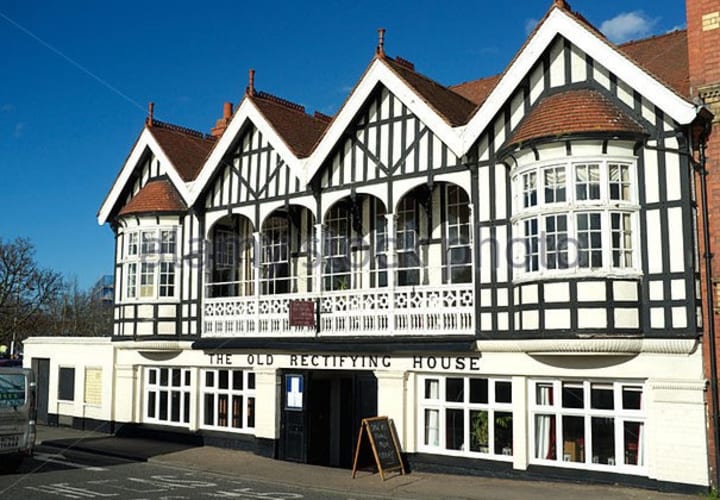 The most romantic setting in Worcester, perfect whether you're celebrating your 50th year of marriage or going on your first date. They also have the best (and cheapest) steak for miles around. Their drink selection seems to be limitless with a range of ales, lagers, and ciders for any taste. There also have a cocktail menu which changes every couple of weeks, but luckily for me they'll still make drinks from older menus if you have a favourite. I don't know what I'd do without my weekly dose of Catch the Pigeon. In the winter the cosy fires and candle lit atmosphere makes it the perfect place to defrost, while in the warmer months the slightly lowered layout helps to keep it cool but also light. The Rectifying House is the ideal location for almost any occasion.
cuisine
restaurants
travel
'Monsters are real, and ghosts are real too. They live inside us, and sometimes, they win.' — Stephen King
"Sometimes, all you can do is lie in bed, and hope to fall asleep before you fall apart." - William C. Hannan