100% Vegan : Soft Vanilla and Ginger Shortbread Biscuits
A Baking Story (Pt.21)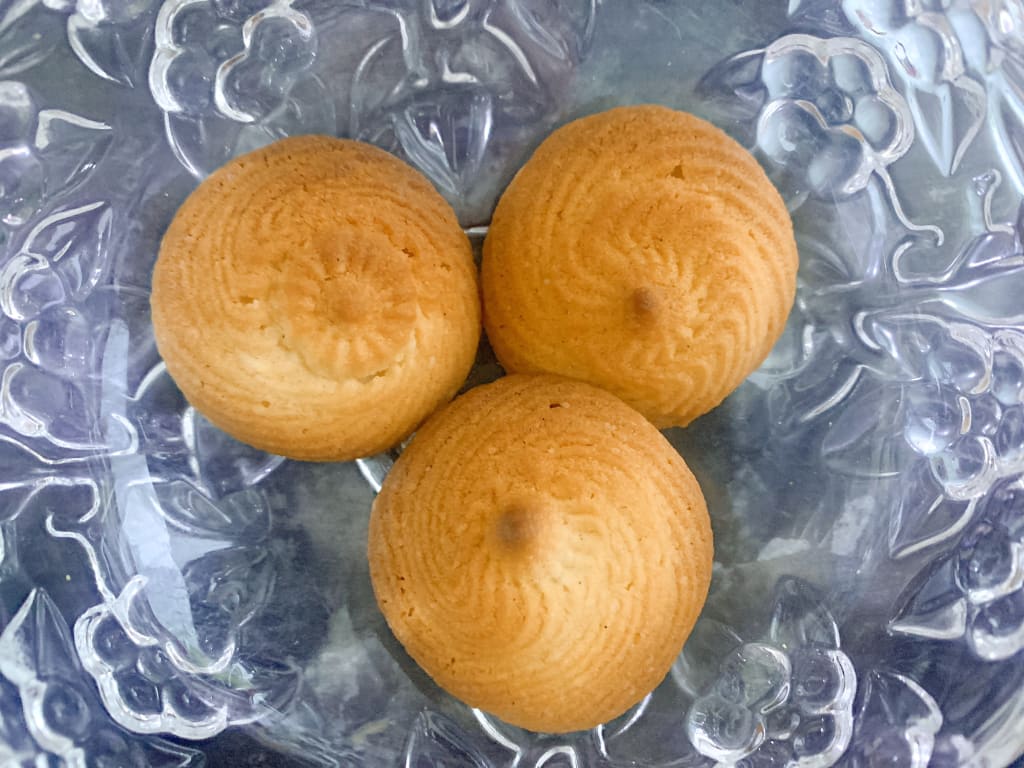 Of course, you probably know me very well for invading Vocal with my film studies stuff and articles entitled 'a filmmaker's guide'. I have often explained that I love to bake as well. Since I was young, I have loved the idea, the creativity and the relaxation of baking different things. I love to make macarons, layer cakes and gingerbread in particular and the activity of it really gets me away from my laptop (where I'm sure you know that I spend most of my life). So, I hope you enjoy me talking about what I bake and why I bake it complete with pictures (if not very good) of me actually baking, my baked goods in the process of being created and when they're finished. I'm really happy to share this with you. And if you like, you can show me your baking (yes, I spend a lot of time writing, but I also spend a lot of time reading other people's articles!), I would love to see it. Since I was in school, I was always interested in creating things, whether that be pieces of writing, welding things to make small statues or baking foods and making sweets (candy, if you're American). I hope you enjoy looking at some of the stuff that has honestly kept me sane, because I seem to be going slightly mad.
Soft Vanilla and Ginger Shortbread Biscuits
Vanilla and ginger are amongst my favourite flavours to use together because the ginger is spicy and warm whilst the vanilla offers a nice smooth taste atop which makes the biscuit taste even softer than it actually is. Ginger and vanilla normally is not a popular flavour because people either do not think they go together, or they don't get the ratio correct. When it comes to vanilla and ginger, you want to make sure that there is about double the amount of vanilla as there is to ginger because of the fact when you bite into the biscuit, you want to taste the vanilla first and then, get the warmth and just the warmth of the ginger.
The smooth taste is always the best one to taste first because it creates a creamy texture without any cream. If you have not got any vanilla then the following flavours will also do well as substitutes:
Butterscotch
Toffee
Coconut
Maple Syrup
Lemon Zest
Almond Extract
A Shot of Rum
What we'll go through now is the recipe but remember, if you're out of vanilla, you can use any of the other flavours above. If you're out of ginger then cinnamon should be fine but be aware that if you're out of both, you will need to match your flavours correctly. Cinnamon is a great flavour with toffee, butterscotch or coconut if you would like my opinion.
The Recipe
You Will Need
200g of Plant-Based Butter
100g of Icing Sugar
2 tbsp of Vanilla Extract
1 tbsp of Ground Ginger
250g Plain Flour
1 tbsp Almond Milk
Instructions
Preheat your oven to 200C and line a few baking trays with greaseproof paper. As I have said before in biscuit making, I advise against oiling up the baking tray because the oil has a tendency to make the biscuits soggy and you won't get the crunch on the outside as well as you hoped. The texture is crunchy on the outside, soft on the inside.
Cream together your butter and sugar in a bowl. Do this until you can basically no longer see the sugar at all.
Whilst the mixer is still going, add in the vanilla extract and the ginger. Keep mixing until again, these are combined. I like to add the flavouring early so that we don't get clumps of them in the flour later on.
Sieve the plain flour into the mixture and again, mix together. Sieving the flour is very important in order to get the smoothest possible texture you can get. The smoothness of the biscuit will give it that melt-in-the-mouth quality
Grab a piping bag and put some of the mixture into the piping bag. Pipe out shapes on to the baking tray.
When you've done this, put the biscuits in the oven for about fifteen minutes and then wait five to ten minutes for them to cool
Repeat steps five and six until you have used up all the mixture to make the biscuits
Make yourself a cup of coffee and eat the biscuits with friends and family
Here's a tip if you're making them for a party. Grab some dark chocolate and melt it in the microwave. Then, when its melted to the point of liquid, grab a fork and with the fork, drizzle the melted chocolate over the biscuits. Put the biscuits in the fridge until the party and now you've got some chocolatey, but not too chocolatey, spiced treats.