10 Delicious Ways to Use Breakfast Cereal in Cooking
If you want to impress your friends and family with a unique ingredient that adds a little something extra, use breakfast cereal in cooking to satiate those tastebuds.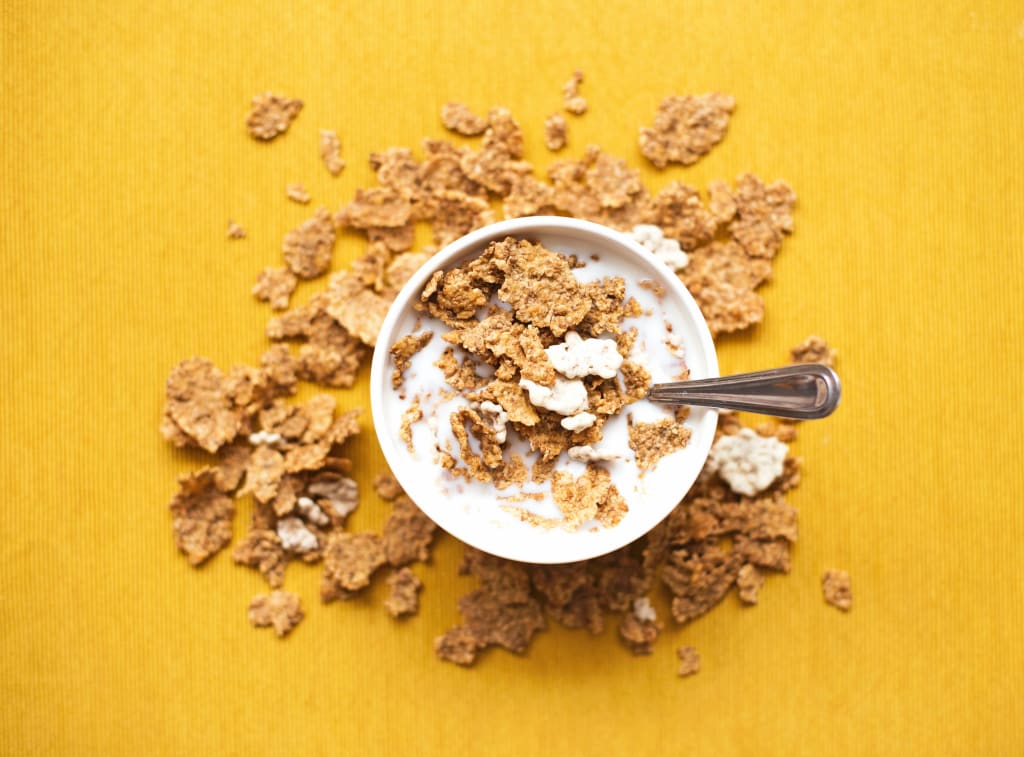 Okay, I know what you're thinking. When you hear breakfast cereal, you probably don't imagine fine Italian cuisine. As many DIYers and home chefs have already found out though, this extra added can make a standard meal taste extraordinary. Breakfast cereal can provide both texture and a hint of sweetness to savory dinner recipes and baked goods or delicious desserts. Because there are so many different kinds of cereals out there, you can vary your recipes with almost any variation, experimenting well after the milk in your fridge has reached its expiration date. Once your friends and family find out that you know how to expertly use breakfast cereal in cooking, they're going to be begging you to cook them almost every meal.
Dulce de Leche apple bread is an excellent recipe to use breakfast cereal in cooking. For this recipe, you'll be making an apple bread and then adding Dulce de Leche Cheerios as the topping for an extra flavorful crunch. The recipe calls for the Cheerios, half a cup of sugar, a quarter cup of vegetable oil, one cup buttermilk, one egg, two cups chopped apples, two cups flour, one teaspoon baking soda, a quarter of a teaspoon of salt, and a quarter of a teaspoon of ground cinnamon. This hearty apple bread is delicious, and the Cheerios on top make it that much better, especially if you add an amazingly easy apple butter spread to the mix.
Another recipe that uses breakfast cereal in cooking is the peanut butter marshmallow crispy treats. Similar to your normal Rice Krispie Treats, which use Rice Krispie Treat cereal, these treats use peanut butter cheerios instead. This is a twist on a classic treat that everyone can enjoy, and it is so easy to make! You simply mix the peanut butter cheerios with marshmallow whipping cream (or melted marshmallows) and let them refrigerate.
If you're looking for a dinner recipe to use breakfast cereal in cooking, you can try this breaded ranch chicken recipe. Your friends and family will love the uniqueness of the breading on these chicken breasts, which is made of crushed corn flakes, parmesan cheese, ranch dressing, and melted butter. What's not to love, with all of that sweet, cheesy goodness?
Cereal Topped Mac and Cheese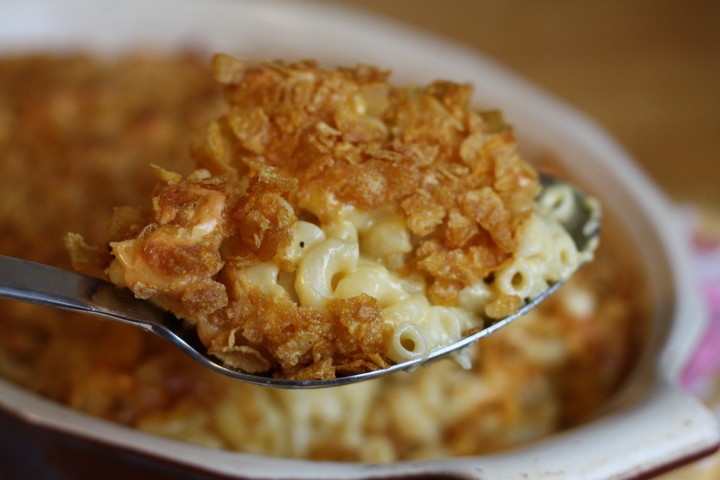 Mac and cheese is one of everyone's favorite dishes. This dish is super simple, but is sure to make mac and cheese that much better. Some of the best mac and cheese recipes are the ones with the crispy crusts on the top, as most everyone knows. To make yours unique, simply add Corn Flakes on top of your mac and cheese to give it that little extra tasty crunch. You can even make this recipe gluten free if you have specific diet needs.
This easy crispy potatoes recipe is a healthy way to use breakfast cereal in cooking. Using Rolled Oats or Corn Flakes as a breading can make you feel like you're getting that fried breading taste of something much less healthy. It's much better for you, and keeps all of that fat and oil out of the equation. For these crispy potatoes wedges, simply roll your potato wedges in crunched up cereal and bake them until they are as crisp as you want them.
Shredded wheat meatloaf may just be what it takes to make your kids more excited about the meal. For this recipe, you'll need one and a half pounds of ground beef, one cup of Shredded Wheat cereal, a quarter of a cup of onions, one and a quarter cups of milk, an egg, one and a half teaspoons of salt, a quarter of a teaspoon of pepper, and quarter of a teaspoon of poultry seasoning. You'll simply mix all of these ingredients together and then bake the meatloaf. The Shredded Wheat cereal should add some sweetness to this classic dish.
A hashbrown potato casserole is a breakfast dish that everyone will love. You may wonder how to use breakfast cereal in cooking this casserole, but it's simple, you'll simply use it as the crunchy top layer, just like with the breaded ranch chicken. For this recipe, you'll need two cans of condensed cream of chicken soup, three cups of shredded sharp cheddar cheese, one cup of sour cream, one bag of frozen, diced hash brown potatoes, and two and a half cup of Corn Flakes.
Baked french toast may not be on the list of healthy breakfasts, but it sure is yummy! French toast has so many amazing variations when you go to restaurants, so why not bring these in your home and use breakfast cereal in your recipe to make your french toast creation something special. Crust your french toast with a sweet cereal, add chocolate chips or fruit—follow all the tips to better tasting food you can think of and go all in! You typically cannot go wrong with this delicious breakfast option.
All-Bran Muffins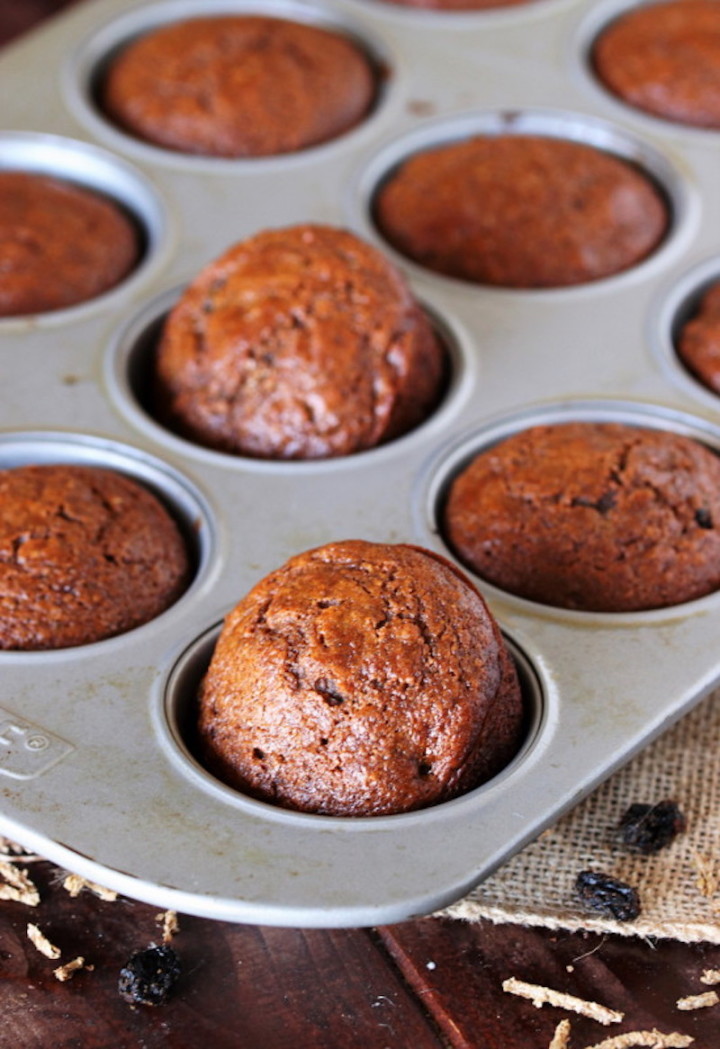 All-Bran muffins are an excellent option for healthy breakfasts, and you can use so many variations with them. Whether you want to bake dried fruit into your muffins, use an oatmeal recipe, or stick to the All-Bran cereal classic, your muffins can be hearty, healthy, and filling. If you want to use All-Bran, the recipe is simple. You'll just need one and a quarter cups of flour, a half cup of sugar, one tablespoon of baking powder, a quarter of a teaspoon of salt, two cups of All-Bran cereal, one and a quarter cups of milk, one egg, and a quarter cup of vegetable oil.
One more way to use breakfast cereal in cooking a dinner dish is to try this crusted baked potato recipe. This recipe involves cooking your classic (and delicious) baked potato with an extra crunchy cereal coating on the outside. Mixing sweetness with salty, buttery goodness is never a bad idea. It may not be good for your health, but your stomach will be happy.
list