State by State
10 Best Places to Grab Lunch in New York City
From sandwiches to sweets, here are my favorite places!
Planning a trip to the Big Apple? Well, besides Times Square, Central Park, and everything that you would want to see in NYC, you'll probably want to get some good food in the big city.
And I've lived in New York all my life, so I've had the privilege of knowing the best places to eat. Now, I haven't been EVERYWHERE in New York, but these are my ten favorite:
Melt Shop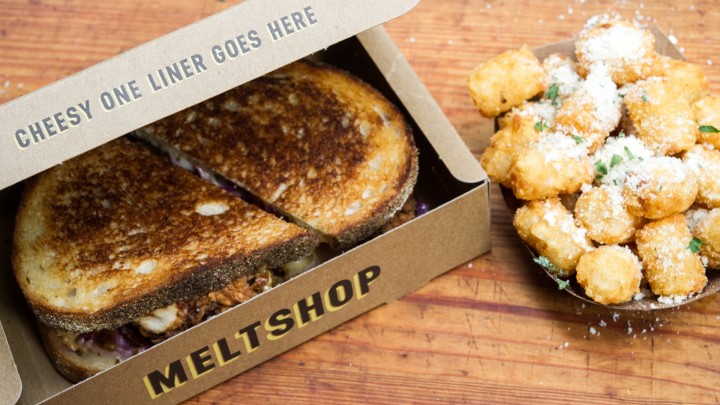 Address: 135 W 50th St, New York, NY 10020 (between 6th and 7th)
This is an AMAZING place to get lunch. The grilled cheese sandwiches and tater tots always taste awesome, and I always get the Fried Chicken Sandwich and Loaded Tots. They taste great.
Now, there are four locations in Manhattan, but this location is likely best, as it is near Radio City Music Hall and Rockefeller Center.
Pommes Frites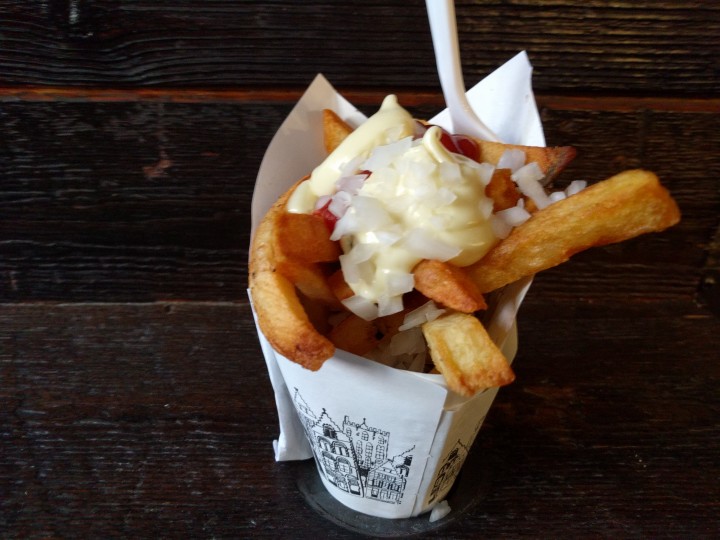 Address: 128 Macdougal St, New York, NY 10012
If Burger King's fries have you getting tired of that boring flavor, this is gonna be a great place to have some GREAT fries. They give you giant cones of Belgian fries that taste great, and you can pick a bunch of sauces that you can either dip or they can drizzle it all over the fries.
The restaurant is near Washington Square Park, which is a great place to eat your fries and watch the fountain.
Smashburger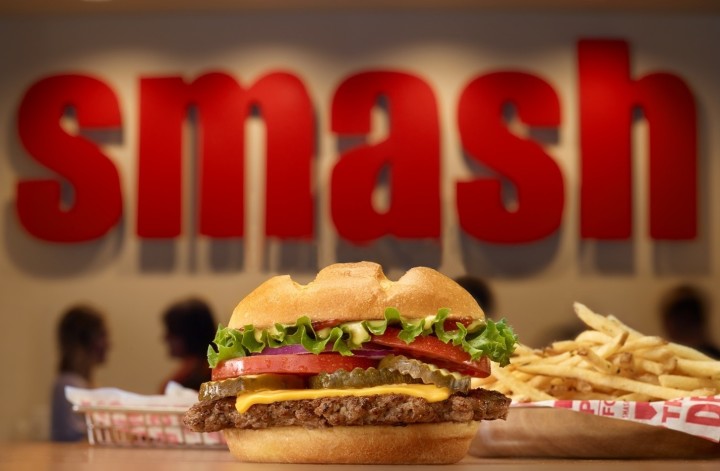 Address: 10 West 33rd Street, New York, NY 10001 (between 6th and 5th)
This is a great burger place if you want burgers that are way bigger and oilier than McDonald's, and when you want fries that are about the same size, but much tastier. I always get a Classic Smash with a regular Smashfries. And they're always good.
I always go to a location in a Brooklyn neighborhood called Fort Greene, but the location I listed above is across the street from the Empire State Building. So, you can get your burger and take a pic of one of the most recognizable buildings in America.
Pizza Italia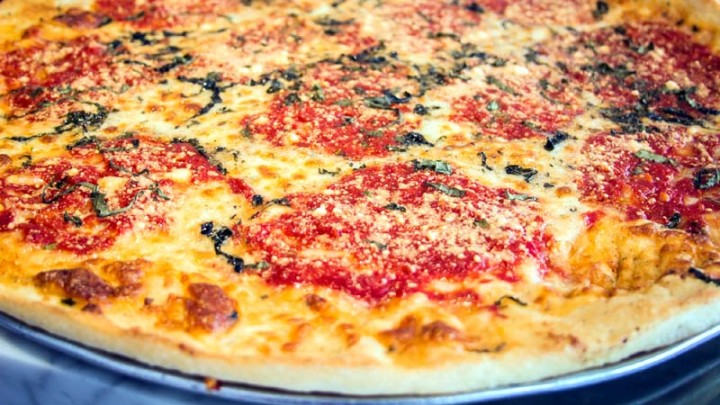 Address: 307 W 17th St, New York, NY 10011 (between 8th and 9th)
If you're looking for a quieter meal in a less-populated neighborhood of Manhattan, you should come here. This is a little pizza place with great-tasting pizza slices, and a nice atmosphere.
The restaurant is near a few schools, so you should come here in the late afternoon, and this place is also near both Chelsea Market and the High Line.
DŌ, Cookie Dough Confections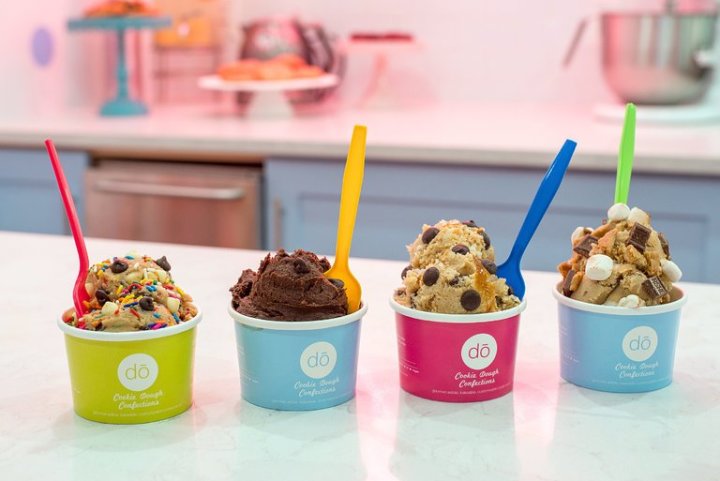 Address: 550 LaGuardia Pl, New York, NY 10012
This is the one of the only places in New York City that specializes in making edible cookie dough. You remember when you were a kid and you always wanted to taste raw cookie dough, but you never could because of the raw eggs in it?
DŌ makes edible cookie dough in SO MANY different flavors, and it tastes so good. It's a couple blocks away from Pommes Frites, and is the perfect place for dessert.
Love Mama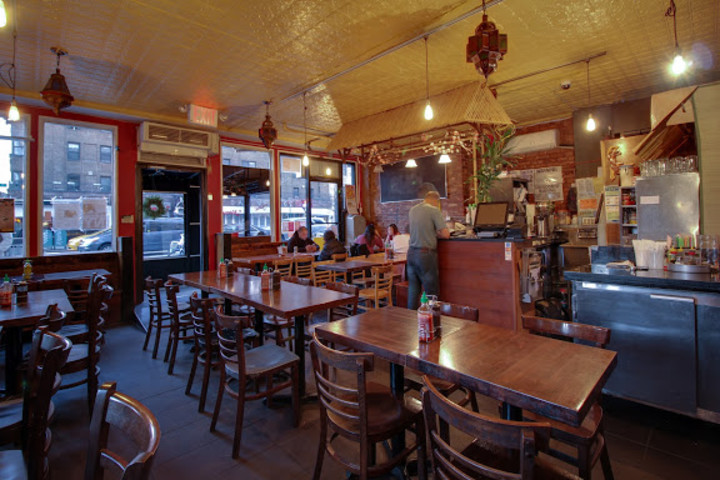 Address: 174 2nd Ave, New York, NY 10003 (on 11th)
Even though I'm an Asian-American, I grew up eating American food like fried chicken, burgers, and pizza. And I don't like a lot of Asian food, but I ate at Love Mama and they had GREAT Asian food.
The service was really fast, and the food was very well-cooked and tasted amazing. It's just a nice place if you want some good Asian food in New York.
Dallas BBQ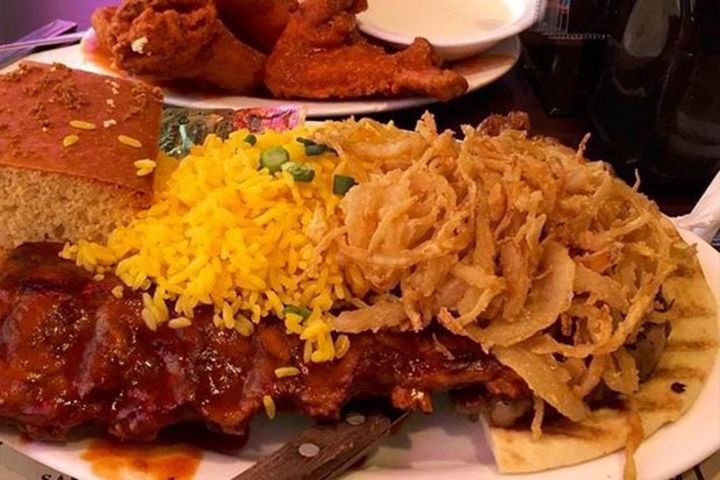 Address: 241 W 42nd St, New York, NY 10036 (between 8th and 7th)
If you want some great barbecue while you're sightseeing in Times Square, you can go to Dallas BBQ. They have great spare ribs, buffalo wings, burgers, and a bunch of amazing food that you can really enjoy in the big city.
Insomnia Cookies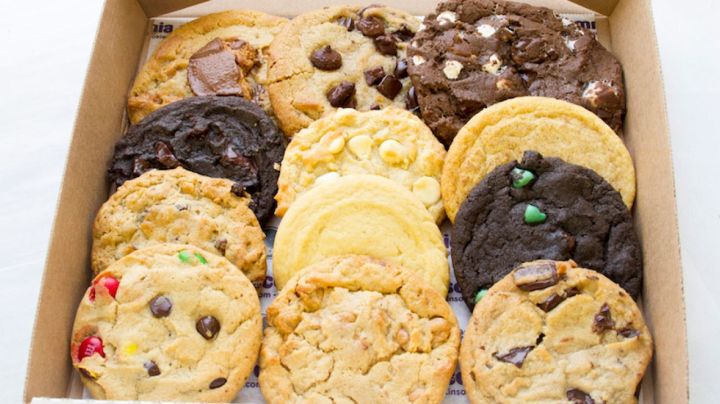 Address: 304 W 14th St, New York, NY 10014 (between 9th and 8th)
If you thought your mom baked some great cookies, these are about to flip-turn your life upside-down.
They make freshly baked cookies right out of the oven, and they make late deliveries and they're the perfect addition to your party or when you're sitting at home alone with too much milk in your fridge. My favorite is the Double Chocolate Mint Cookie.
And there are locations near Pizza Italia, Love Mama, and Pommes Frites.
Mee Noodle Shop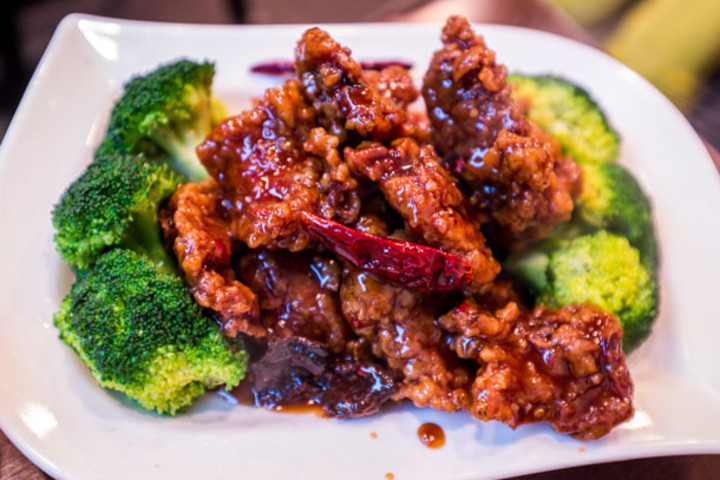 Address: 795 9th Ave, New York, NY 10019 (on 53rd)
This is another great Chinese food place that serves some great soups and stir-fry. Another hole-in-the-wall restaurant that cooks the food to perfection.
Uptown Swirl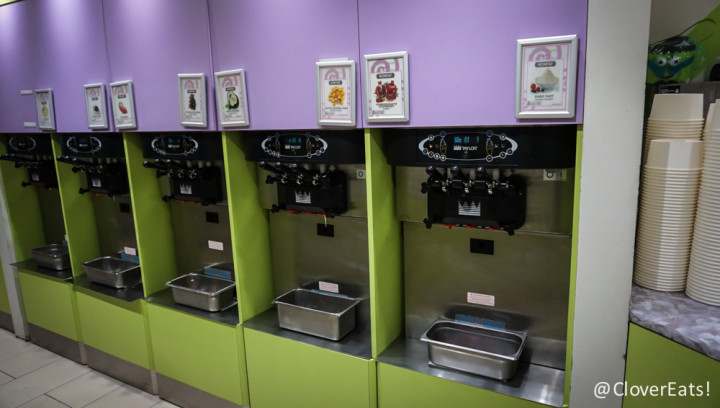 Address: 732 7th Ave, New York, NY 10019 (between 48th and 49th)
I don't know how this compares to Pinkberry, but if you want frozen yogurt after you've eaten Melt Shop or when you're in Times Square, this is he place to go for a bunch of amazing flavors of frozen yogurt and a million toppings.
There aren't a lot of dessert places that I truly love. But this is one of the ones I love going to.
And that's it! Hope you have fun on your trip! And if you like the stuff I like, check out the Disney Store. It's the bomb.
restaurants