To My Warrior Mother
She fights; therefore, I am!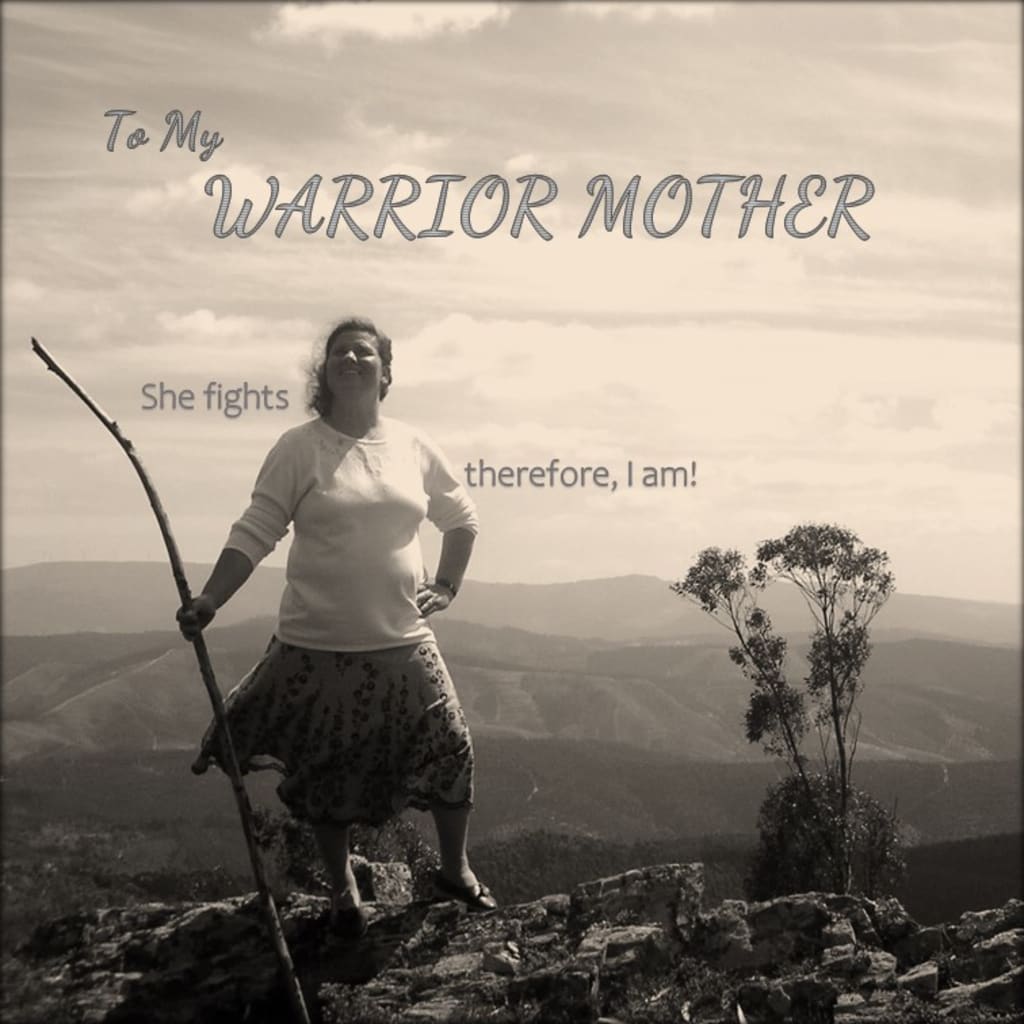 I love this photo that I've taken from her because the world is ours to win!
Hello Mom!
It may seem a bit strange to write to you since I see you every day, but the truth is that isn't enough. We know our story, with the habitual adversities. You were both parents after my father died, your love for us was your fuel. We had food on our table, and you made us move forward into a better future.
Today I am the woman you made me be. I saw all the fighting you had to endure completely alone. There were so many people in our Family tree. Just your uncle helped you. Just one from several family members. Where were they when we needed them most?! The road was only ours to walk, barefoot.
Family? That's what you built within your home. Blood does not always mean that it will help you in times of need, and I am glad that you looked straight into the bull and here we are today!
I remember when you taught me to see more than with my eyes. Every part of our life is magic. We always learn, is like a staircase, full of steps that we go up and down. Going down is not a defeat, sometimes it is the only way to check the next step and take it more thoughtfully.
One day you want to write your story, the baby that was born from your powerful mother. She is proud of you; I am certain of it! I know that you miss her since you were just 18 when you lost her. She was your rock like you're mine. You are a learner. We are born knowing nothing, and we leave this world with the same amount to learn. I learn a lot from you, my first life teacher.
I love you with all my heart, and I admire you for so many reasons:
- You never let us know how much hard it was. Overprotective, yes. But in times of need, we have to make the best of it. You are the best that I can ever get in this life.
- Humorous and playful, I've got those traits from you. No matter how hard it gets, we can always smile because we are still alive.
- Proactive and thoughtful. Thinking can also be a curse, but we have to do it. If one door closes, – even without windows – the walls can go down, it's just a matter of time.
- Empathy, the kindness you can't just ignore. Your eyes and smile stay warm, no matter how hard it gets.
I believe we can make a better world because of you. Little moments can give us the strength to build whatever we want to. Perseverance is like a plant, that starts with a seed that does become the most perfect being. My sister and I, are like your flowers, but not just because of our beauty! You just give us the sap needed to survive.
I know that you don't like the cheesy part of being a mom. You're not a mommy, you are the real deal. Mom and nothing more. But I have to admit that I am the same. We don't need to add cheesy names to show our love. I try to show it every step I take, every move I make. Being really there is better than just showing love. Life is not a show, it's a journey. And I am glad that you're in my path to help me endure it.
These 30 years with you are not enough! It will never be. I love you. I love us three. Our trio family.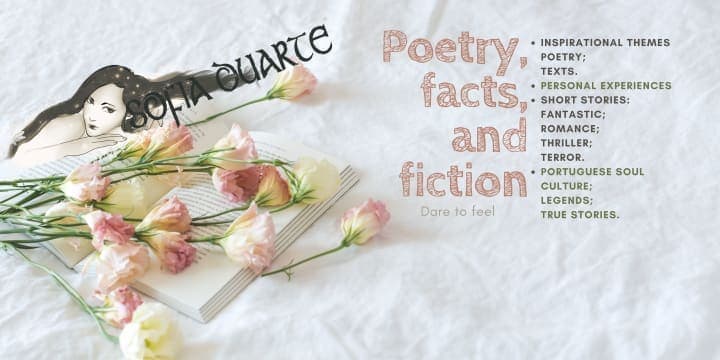 parents
About the author
Poetry, facts, and fiction. ✏️
A Portuguese writer with an ocean of content.
News @ sofiaduarte.com
Reader insights
Be the first to share your insights about this piece.
Add your insights