To My Girls
An open letter to my mother and sisters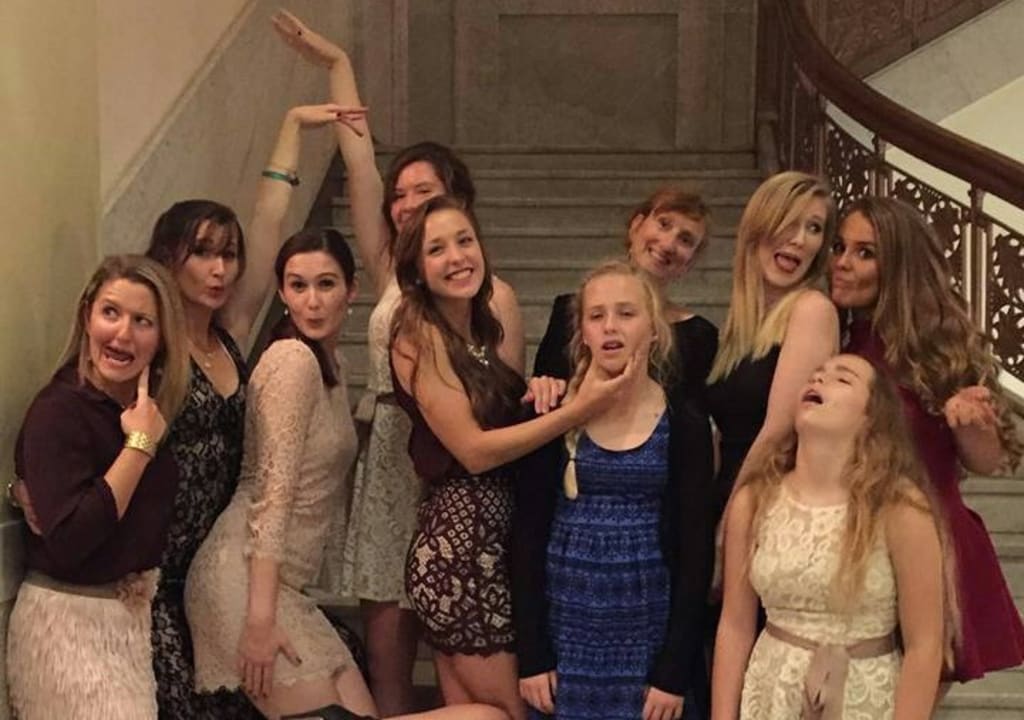 To my girls,
The assignment is to write an open letter to the strongest woman I know.
But how can I choose just one when each of you is so incredible?
The Challenge is called "Sister Circle." No one knows what those words mean better than we do.
Nine sisters. Zero brothers.
And, as of last year, one mother. And no father.
So here we are. 10 women, standing strong, moving forward, and taking on the world together.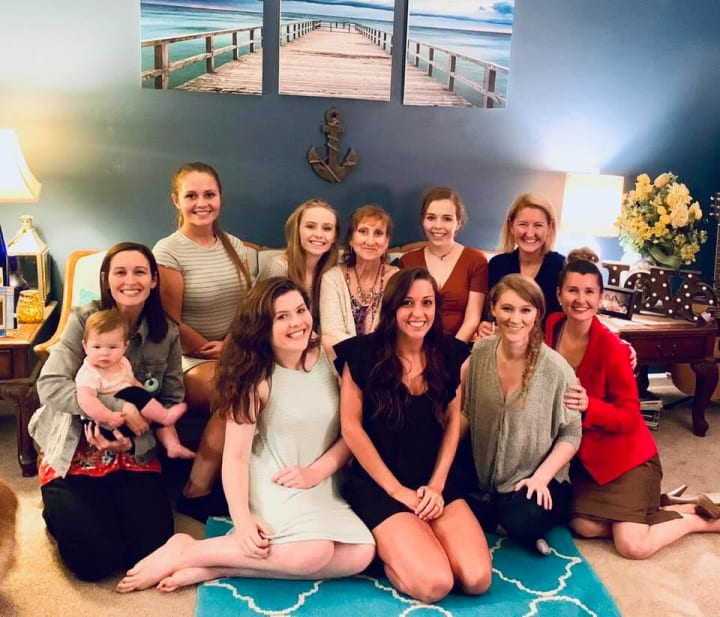 I know that's been hard on you.
Ever since Dad passed, it's felt like my relationship with each of you has expanded to fill that void. We've come together and held each other close, knowing just how precious every member of our large family is. I am so grateful for the bond we have. Because I truly, deeply, irrevocably, and unconditionally love each and every one of you.
Sure, we fight—what families don't? Sometimes you drive me nuts. Sometimes I hate you.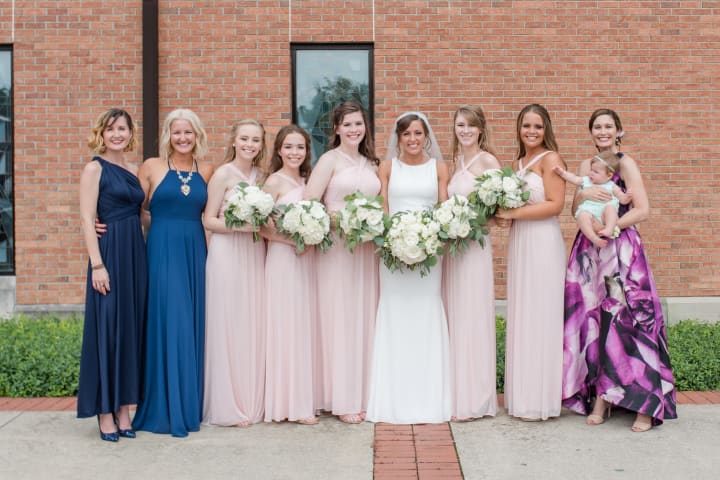 But I hear about siblings who have been estranged for years. I read stories about sisters who have stopped speaking over some grudge or slight. I hear about families that have drifted apart and only see each other on holidays.
And I know that could never, ever be us.
Because our family is too close. Too full of love. Too full of acceptance. Our bond is unconditional. Nothing could ever come between us.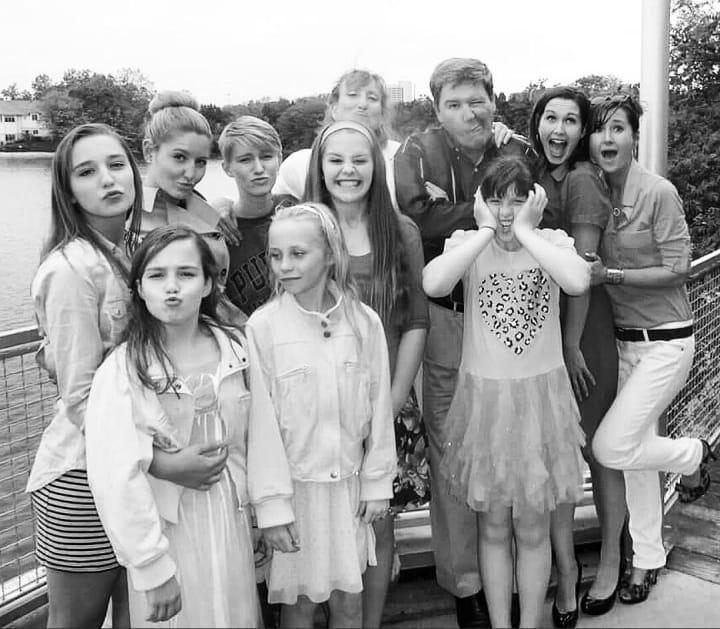 Growing up, I didn't realize how rare that was. Now, as an adult, I can see how absolutely incredible it is that I genuinely like every single one of you. Not just as my mother and sisters, but as people. As Khloe Kardashian once said of her own big, crazy family, "We're family by blood, but we're friends by choice."
I remember when our family became complete. Mom and Dad thought they'd give having a boy one last go, and instead, they got three more girls. A lot of men would have been disappointed, but not our father. He was thrilled, and he never stopped talking with pride about his nine daughters.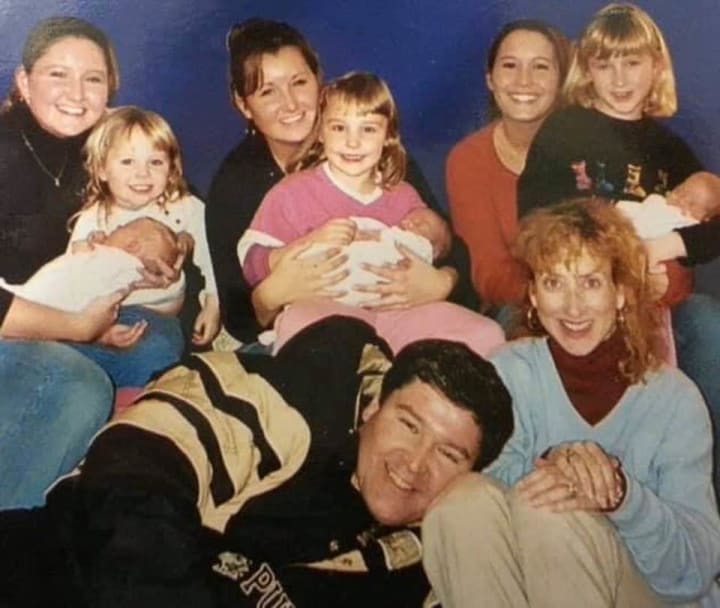 Look how far we've come. Look at how accomplished each of you is.
Christine, you're at the head of this crazy kid pack, paving the way as a successful wife, mother, and speech pathologist. You've walked runways, graced the cover of a magazine, and even won a writing contest that sent you to London! You are one of the kindest, most gentle souls I have ever had the joy to know. You set the example and the standard for every one of your sisters, and you do so with the utmost humility and grace.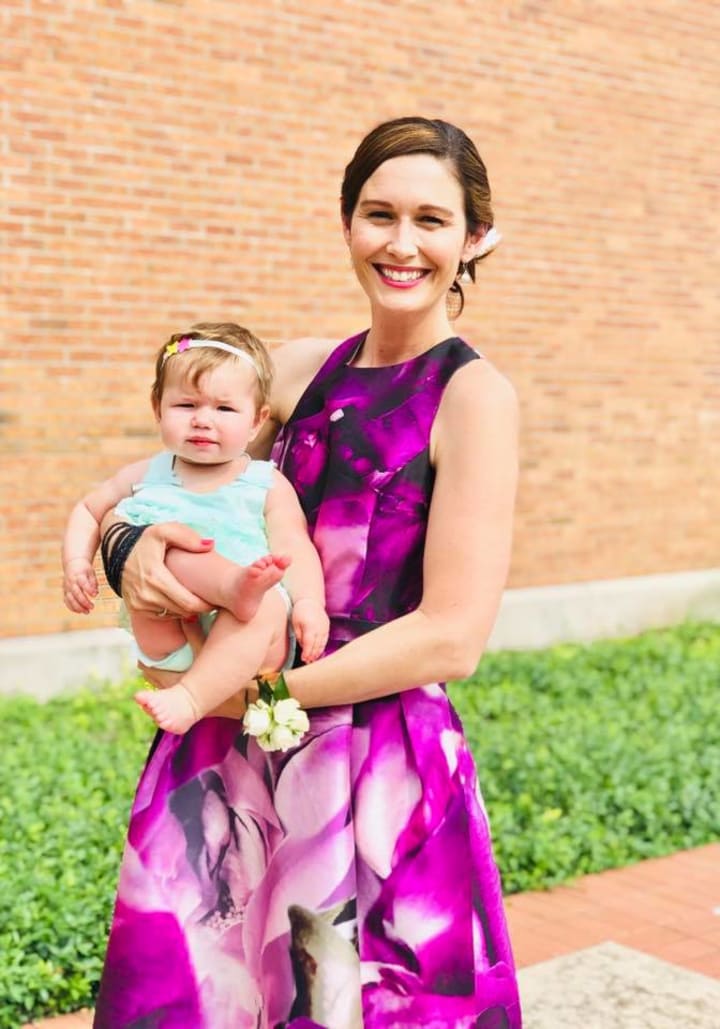 Michelle, you just became a first-time mom last week, and you're already killing it! You are one of the easiest people to talk to, which is how I know that you're amazing in your role as a school guidance counselor. You're an author, entrepreneur, and all-around badass. You inspire me with your strength, willpower, and determination, and I can't wait to see where life takes you next.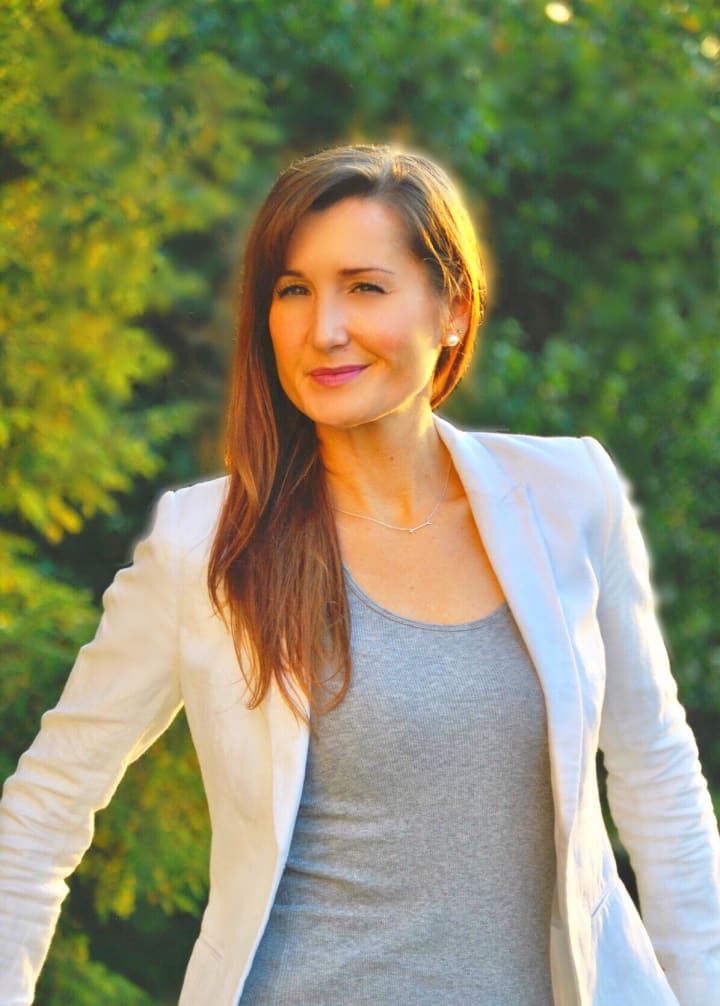 Amy, you are the easygoing, fun-loving woman I strive to be. Another successful wife, mother, and speech pathologist, you've shown me how to live for the moment, enjoy the little things, and not take life too seriously. Your laugh is contagious, your smile irresistible, your love endless. You are a bright light in what I often see as a dark world, and I am so fortunate to call you my sister.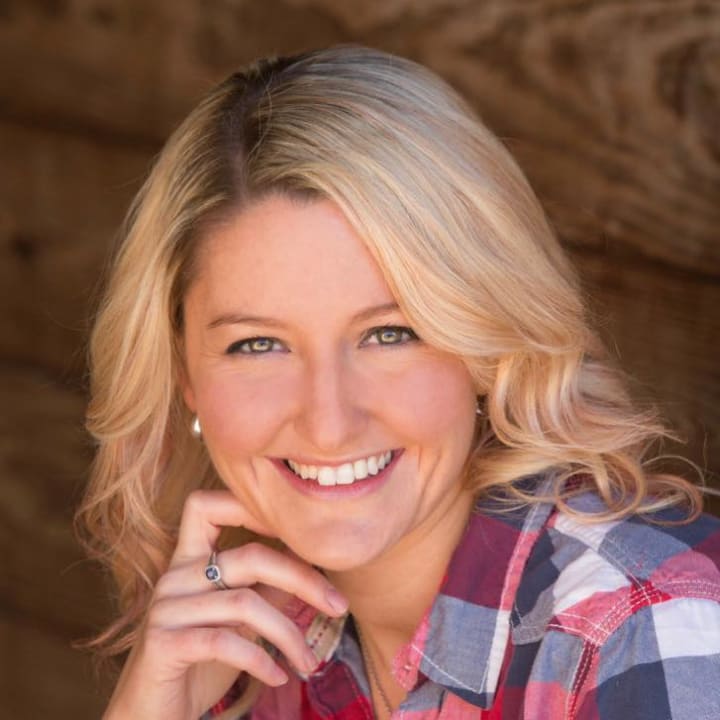 Katie. Oh boy. You were my first little sister. And God, were you a menace. You sure know how to drive me up a wall. And yet, there is no one I trust more. No one I turn to more. No one I've been through more with. I know that you will always be there for me, and you can bet that I'll always be there for you. You are such a hardworking, passionate, selfless individual, and every one of your sisters is so lucky to have you on her team.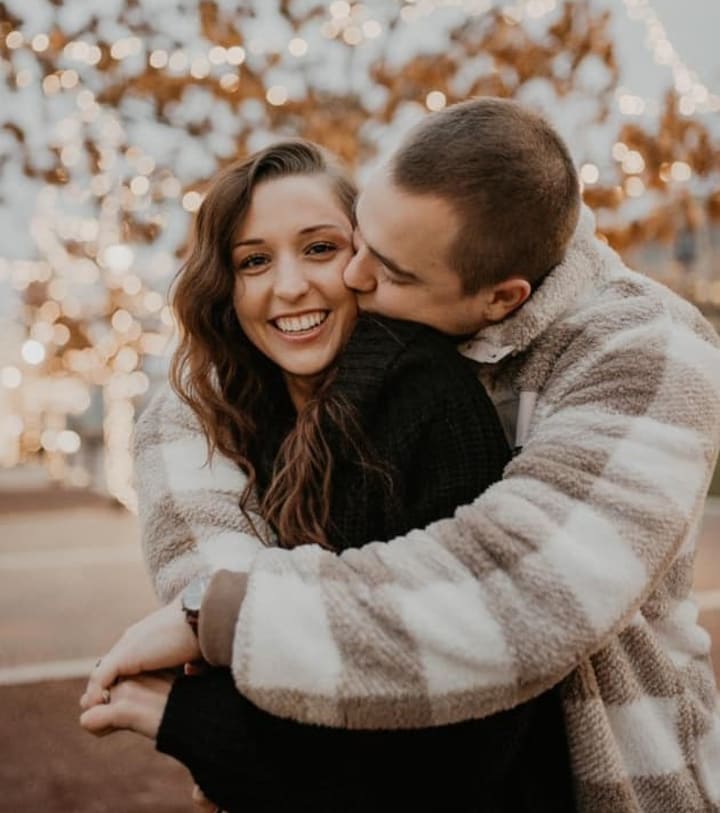 Julia, I cannot believe how much you've grown. You were the problem child, but somehow I knew that you would turn out alright. Living with you last year was the most incredible experience. When my self esteem was at its lowest, you built me up like no one ever has. You believed in me, encouraged me, supported me. You are one of the most accepting, least judgmental women I have ever known. You're always eager to learn, and your empathy and compassion are limitless.
Natalie, you are the life of the party. You are the most forgiving, chill, laid-back, sassy lady. You are so full of joy and laughter. When life throws difficulties your way, you always bounce right back. Right now, you're struggling through the loss of one of your oldest friends, something no one your age should ever have to go through. But I know that you'll persevere and come out stronger, and your sisters will be here to lift you up every step of the way. I can't wait to see you off to college this fall.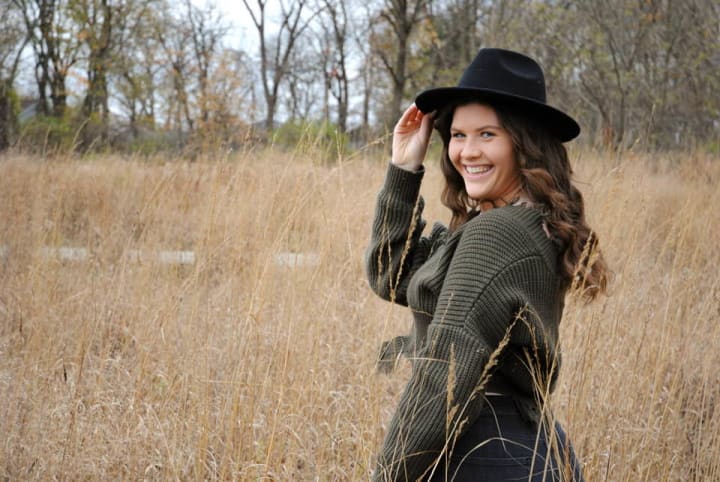 Elizabeth, you are my kindred spirit. As the only other person in this family who understands the toll of depression and the difficulties of mental health, you never fail to make me feel validated and heard. You are unapologetically you, and I absolutely love that. You are one of the strongest, bravest, most creative people I know. You are unique in all the right ways, and you aren't afraid to be yourself and express your thoughts and opinions.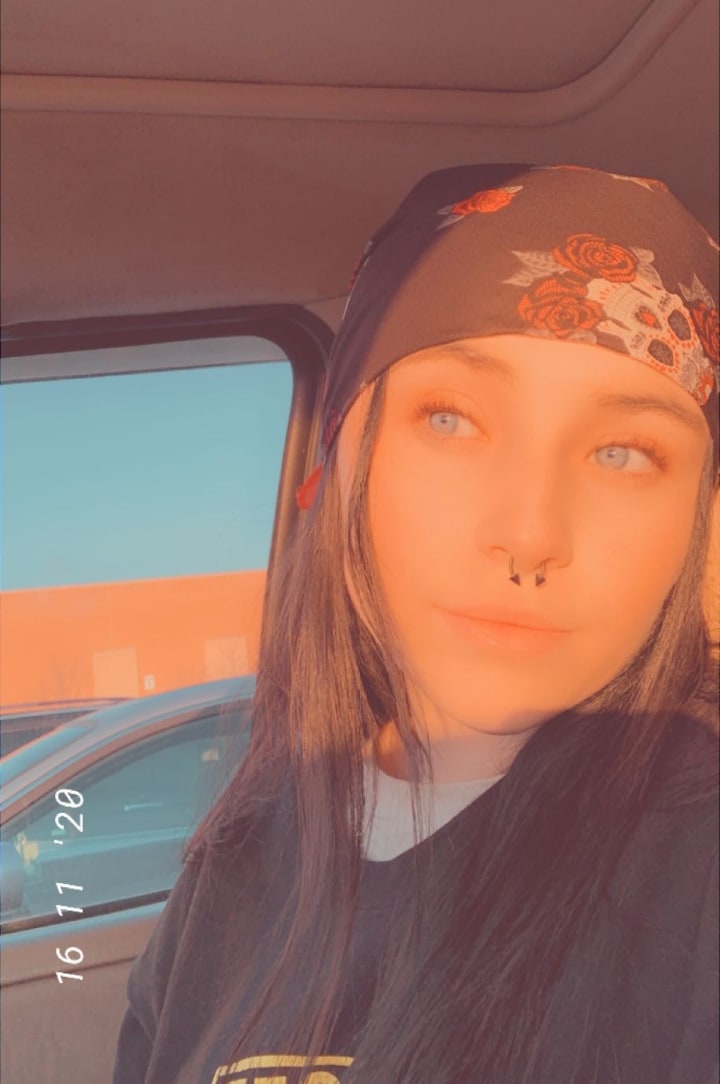 Jessica. Holy cow. I cannot believe how accomplished you are. You have achieved more in your 18 years of life than I have in 27. Your grades are stellar, your extracurriculars are countless, and your activism is utterly inspiring. I just know that you are going to change the world, and I can't wait to watch you do it. You are an amazing listener, a fierce advocate, a voracious reader. Your compassion for animals, demand for justice, and dedication to equality all give me hope for the future.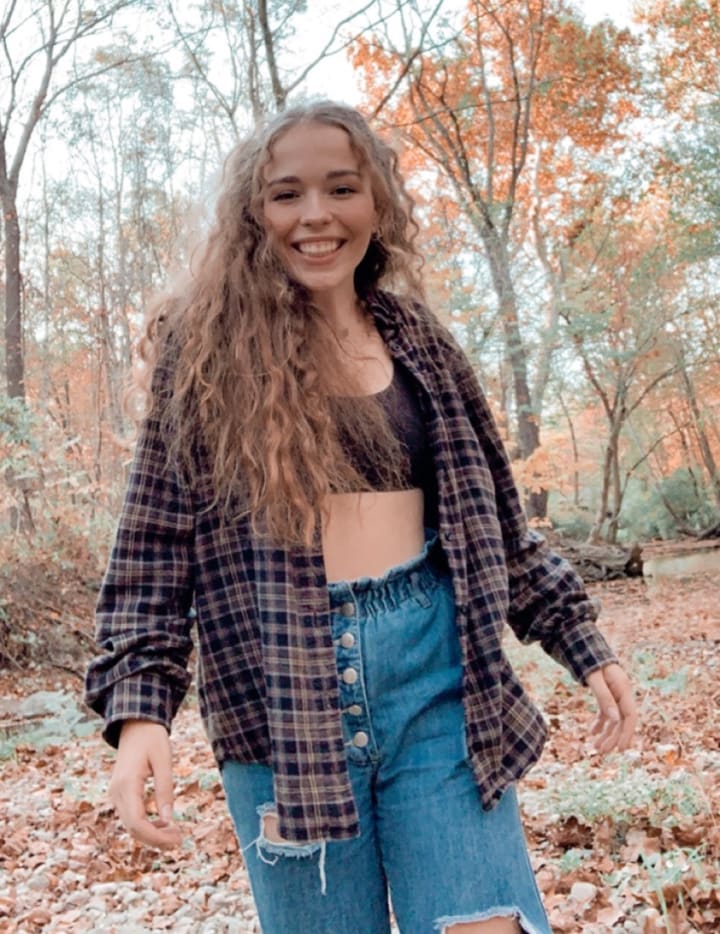 Mom, you are my best friend. You have given us everything. For years, you've worked two jobs as a neurologist, and just this past year, you secured a position on the Pfizer vaccine team as a Senior Director. You're literally saving the world.
When Dad was sick, you tirelessly balanced your career, kids, and caregiving, and still you found time to do charity work, run a pain support group, and attend every concert, soccer game, and graduation. You love and support each of us unconditionally; even when we are selfish, ungrateful, and cruel, you never respond in kind. You've always put everyone else before yourself, and I am determined to someday give you the world.
How did I get so lucky? I love each and every one of you with everything I have. You each hold a piece of my soul (you're literally my Horcruxes), and I know that I hold pieces of yours. There is nothing I wouldn't do for you. You are my best friends in this life, and it brings me such comfort and joy every day to know that I will never have to go through my hardships alone.
No one has as much fun as we do. No one laughs the way we do. No one could possibly understand what it is to have a family like ours. You are all strong, brave, fierce, and powerful. I am so proud of the women you are, and I know that Dad is, too.