"Those Who Tell the Stories..."
"When you stop talking about the people you have lost, it is like they have died twice."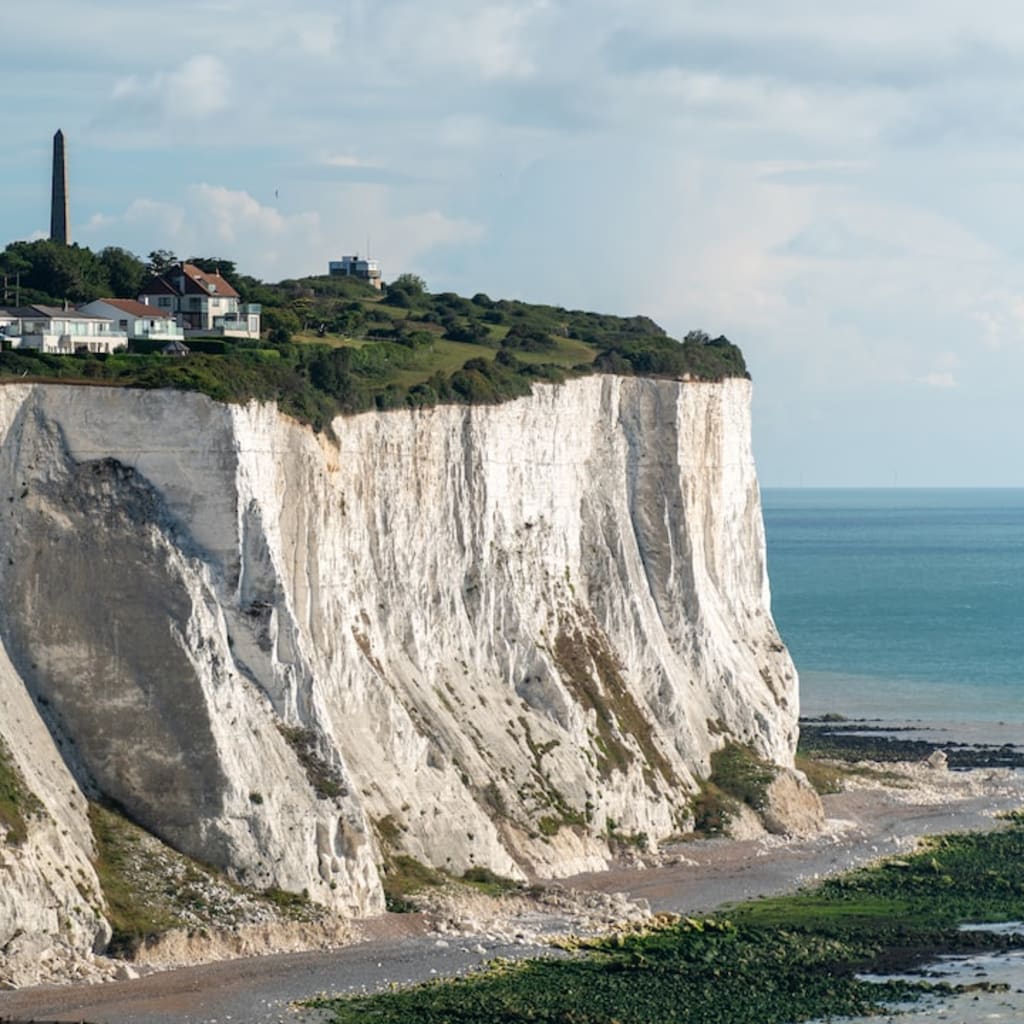 https://unsplash.com/
August 8, 2021: Vocal's Subscribe option went live. When I saw it at 11:29 PM I rushed to the profile of the person I most-wanted to read as-soon-as-possible-every-time!
I hit the Subscribe button, then made a Facebook post on the Vocal Creator Support Group page (now dba The Medium Writer and Vocal Creator Support Group).
I urged everyone to share their profiles so we could subscribe to each other. And I let Tom Bradbury (Tom Brad on Vocal) know that he had his first subscriber. By August 15 he had his 100th subscriber.

On September 27, 2021 Tom died.
There are several stories about Tom on Vocal, including one from me, but this is more than a story about a man; it's a story about writers, about the families we build, and the enduring power of the words we write.
Vocal 2021 to Now
Vocal has changed a lot since 2021. Subscribing was something new, and we were tickled it was on the way- even though we weren't sure what it meant. There was no subscription feed (that came about when the app was launched), but we wanted to subscribe nonetheless.
There were no comments on stories on the Vocal platform, either. No way to know what people liked, or disliked, no feedback. We just dropped the stories and shared them widely, hoping word word get back to us somehow.
That's one of the reasons the Facebook groups were so meaningful- we communicated with each other there, asked questions, got a second-look, rejoiced, and commiserated among ourselves.
It's possible that we all bonded through Facebook because we couldn't do it through the Vocal platform. The habits of leaving comments and giving feedback on Vocal stories were made through the Facebook Vocal communities. We were just as, if not more, likely to read and comment on stories shared in our groups than to post our own stories.
We collaborated on story series, gave each other prompts, edited and audited each other's work before submitting, and commiserated during what could be many many days before a submitted story went live.
There were several folks then with which I interacted several times a day, many of them I still do so with today. Why was Tom my ride-or-die Creator? Oh, honey, for so many reasons.
Why Today's Vocal Creators Should Know About Tom
Tom was only on Vocal for 8 months, but in those 8 months he changed the way his Vocal family felt about writing, Vocal, and each other. In fact, the way I interact with the platform and its Creator writers is due to those 8 months in 2021.
These are some of the things that knit us together, and a final reminder from him that I received this week.
Honesty and Transparency Show You Are Real
Tom could get frustrated by the limitations of the platform and lack of communication about why things worked the way they did. Sharing that frustration, and from a talented and supportive writer, let us know we weren't alone.
He didn't just gripe, though- he encouraged us all to remember our why and stay the course.
Find Reasons to Celebrate
Tom encouraged Vocal creators to set a monthly goal or two… or seven. How many reads are you going to get? How many reads will you give? What have you learned from your writing? Where did you share your work? What would you change?

Read For Read Doesn't Build The Community
As groups grow, especially if they are public, sharing can devolve into a 'read mine and then I'll read yours.' That wasn't what our groups did, and it wasn't what Tom demonstrated. He found ways to encourage creators to share and to interact. Our least read, our most hearted, our personal favorites, the ones we think may need redone; share and read more than you share.

Creators are More Than Their Work
Often we pour our lives out in stories, pain in our poetry, passion in our prose. In the eagerness to share it can be more a 'See ME!' as we promote our writing. The groups encouraged us to know each other as people, as friends.
Place was important to Tom. Due to the pandemic and travel restrictions, he was not in his home country, and he yearned to be back.

Still Teaching Me Even Now
This week I watched something I hadn't thought possible: I saw Tom's funeral mass, recorded in England and observed now because Tom's ashes were returned to the place his heart never left; Tom returned home.
Although I thought I was done crying over the loss of this man who became so dear to me so quickly I found that grief pouring down my face even before his brother gave the eulogy.
Because much of the eulogy was the reading of Tom's first Vocal story, in it's entirety.
Tom moved to France with his father, respecting his father's decision for privacy when he became ill, and caring for him during his last days.
He started writing on Vocal to tell the stories of isolation, of longing, of connection. But, especially, of remembrance.
Tom's brother shared the story, which I hope you will read, and echoed Tom's words (which are the subtitle to this piece) as he asked all in attendance to use the link to Tom's Vocal profile and read Tom's stories.
What we do here matters. Even if we never win a Challenge, or get a Top Story, or have 100 subscribers, or place on the Leaderboard, or by whatever measure there is or will be.
Words have power. Writing them, reading them, commenting on them, encouraging them; all of those actions imbue the words with the sacred solemnity of who we are. Our creativity, our desperation, our humor, despair, compassion, grief, wonder, and joy.
Because, as Tom said- Those that tell the stories rule society. And, as he worked through the pain of his father's death, he reminded his reader that we keep those we care about with us by talking about them.
So, since his bio encouraged us to share his stories if they make us laugh or cry- and they did both yesterday- I share Tom's with you, along with the lessons about being a good Vocal community member.
I'm ever so glad you are home, Tom; may you rest easy and your memory live on as a blessing.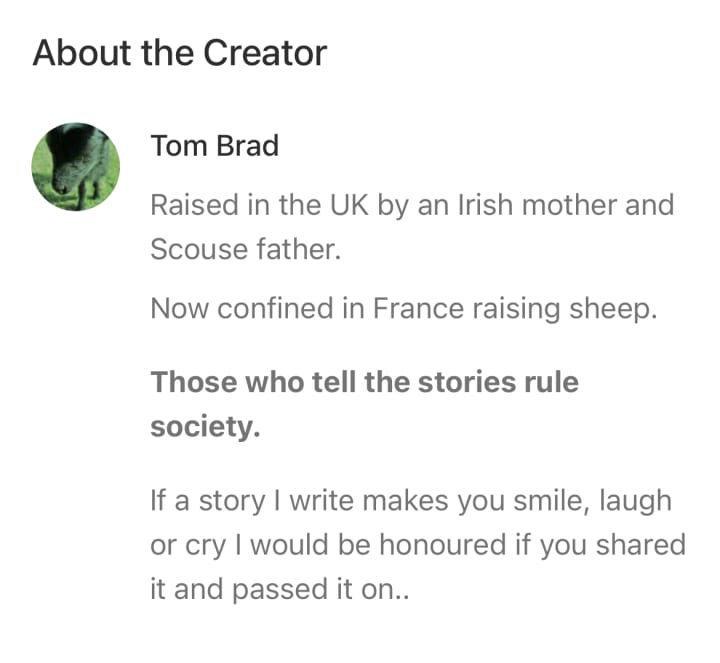 Please let me know your thoughts and leave a comment.
Reader insights
Outstanding
Excellent work. Looking forward to reading more!
Add your insights