Revelation
"Mom just passed away."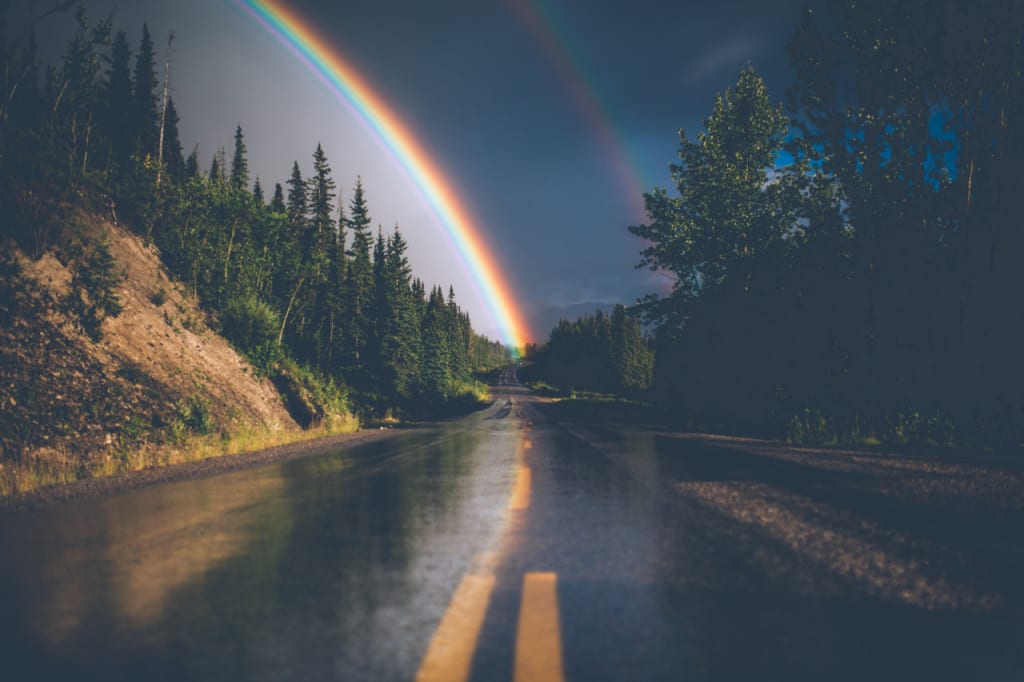 It came to me in a dream, like a labyrinth of unmistakable waves. Hours prior I had received the worst news a young child of thirteen years of age could adhere. Something so unfathomable, and something so unrealistic in a young and naive mind. "I'm sorry I have to be the one to tell you this," my eldest brother spoke, panicked over the phone, "but Mom just passed away."
In that moment, I felt my life shatter. Like a handful of quarters shattering a glass window. As if the entire world had been picked up, shaken, and thrown off its axis. Now, I never realized then what I would have to strive through until now. Hours passed, I was no longer alone. Someone had come to help with my grief. I could not sleep, for I was asleep when the incident occurred. Finally, seven hours later, tears shed and silence overtaking a young child's mind, I fell asleep.
Lights were flashing, and the sound of a heart monitor faded in and out of the distance. I could hear yelling and my brother crying in the background. And I remember as if it was yesterday, I was standing over my mothers lifeless body. Time stopped, the entire room fell silent. I felt a small familiar hand on my shoulder; turning to see my mother smiling down at me.
"Crysta, let's take a walk. I have some things I have to tell you," she spoke softly, pulling me outside of the hospital room. We walked the entire hospital, time still in a freeze-frame. "You're going to be OK, stink," she said, emphasizing my nickname of years ago. "I just have a few favors to ask of you."
"Of course, Mom, what are they?" I had asked, holding her hand and looking in her fragile face.
"I need you to take care of your brothers and sister," she said, caressing my face. "I also want you to know you can be anything you want to be, I have always had faith in you kids, and I want you to know that I'm okay and in a better place. I need you to promise me these things."
"I promise mom," I spoke, tears slipping from my face. Her arms slipped over my torso, and almost like a car crash, time sped by and I was awake again.
That day, I had known that the world would be rough. But would not let the world tear me down. I would further on realize what the dream meant as our family slowly fell apart. But as I promised my mother, I would take care of us. She gave me the task because she knew I had the strength to hold our family together.
With Empathy, I realized, it wasn't just a dream telling me to take care of my family. It was my calling, a purpose in a sense. I knew that the reason she had blessed me with that dream was to prove to me what I already knew. I had finally found my calling, as everyone has a purpose on Earth. Mine was to never lose hope, to never give up on those whom are the world to you. Also to take care of those who are less fortunate than I.
I have worked hard for everything I've ever wanted in life because I knew that's what she would have wanted. She is my motivation to keep going in life.
At a young age, I had a revelation. And now, I stand tall at eighteen years old knowing everything I've ever needed to know about my life.
I am a fighter, and I fight for what I believe, and will always persevere the things I know I am capable of.
Just like my mother.
grief
I speak from the heart, and hope that those around will take my words to heart, and help me in my growth of life.
Receive stories by Crysta Miracle in

your feed