MOTHER
The healer ,comforter ,caring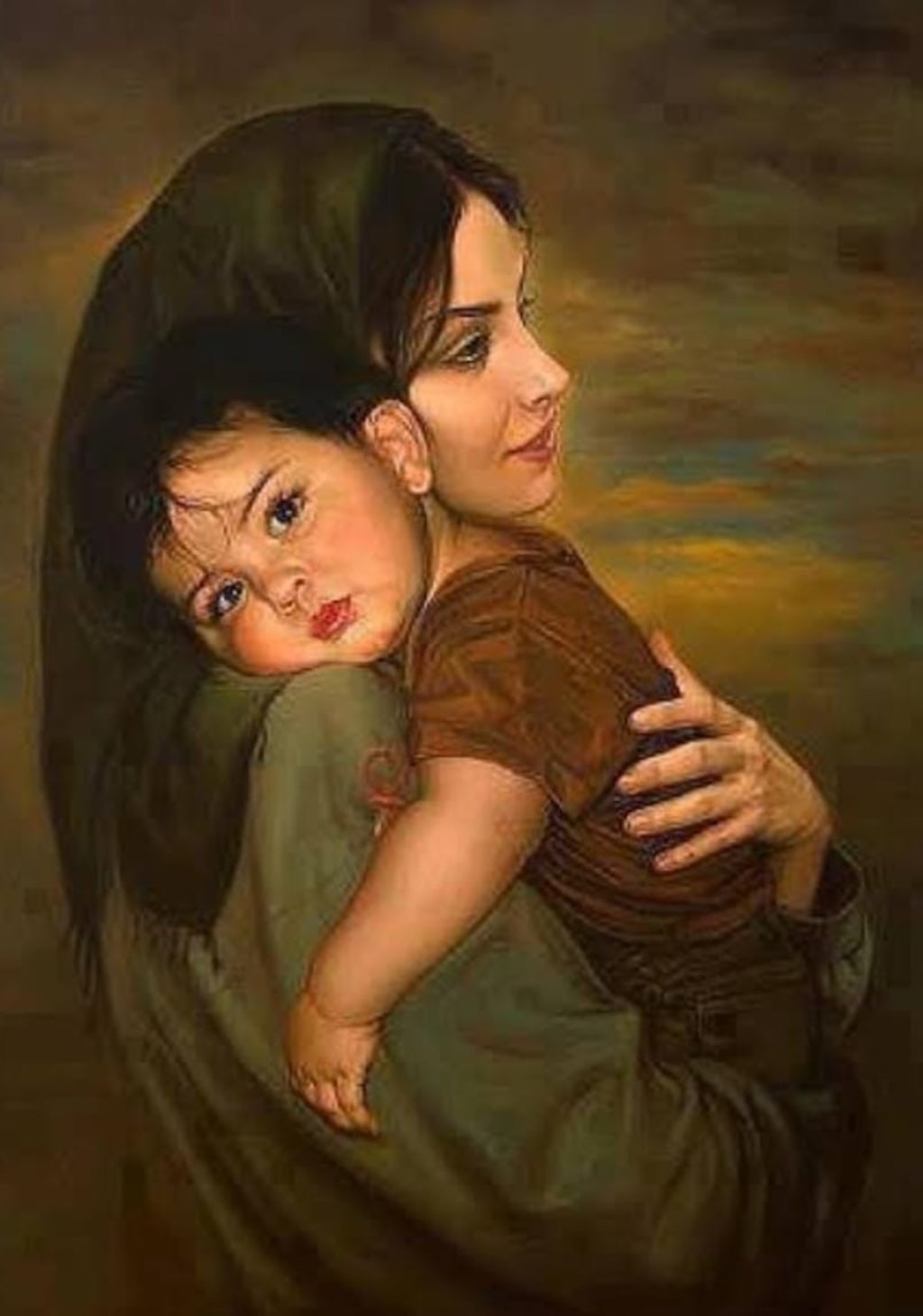 In the tender embrace of a mother's arms,
A symphony of emotions unfolds and charms.
Her touch, like a feather, brushes away my fears,
And wipes away the trails of my silent tears.
Through sleepless nights and weary days,
She holds me close in her loving gaze.
Her eyes, filled with a mixture of joy and pain,
Reflect the sacrifices she's made, all in vain.
Her hands, weathered by the toil of life,
Hold mine gently, soothing the inner strife.
With every stroke, a story unfolds,
Of strength and resilience, of a love untold.
In her voice, I hear the whispers of hope,
Guiding me through life's uphill slope.
Her words, like honey, sweeten my soul,
Urging me to pursue dreams, to reach my goal.
In the depths of her heart, an ocean of care,
She nurtures my dreams, teaching me to dare.
Her selflessness, a beacon in the night,
Illuminating my path, with unwavering light.
Through heartbreak and loss, she stands strong,
Her love, an anchor when everything goes wrong.
With a tender smile, she mends my broken heart,
Piecing together the fragments, a healing art.
In her presence, I find solace and peace,
A sanctuary where all worries cease.
Her embrace, a fortress against the world's disdain,
Shielding me from storms, calming my pain.
Her love, a tapestry woven with devotion,
A lifeline of support, a constant motion.
For in her love, I find my truest worth,
A mother's love, the anchor of my birth.
So, I cherish her, with every breath I take,
For her love is an eternal flame that won't break.
In her arms, I find strength to carry on,
Blessed to be cherished, her love forever drawn.
her love, a shelter in life's storm.
Her smile, a ray of sunshine in the darkest morn.
Unyielding support, a constant embrace,
A mother's love, a sacred space.
Her touch, a healing balm for my soul.
Her wisdom, a beacon guiding me towards my goal.
Through thick and thin, she's always there,
A mother's love, beyond compare.
In her arms, I find strength anew,
A love so pure, forever true
A mother's love, an eternal bind.
Her sacrifices, selfless and profound,
Her love, an everlasting sound.
For all she is and all she'll be,
A mother's love, the epitome.
In a world where life was tough,
A mother's love was more than enough.
From a poor family, she came to be,
Her love and strength set us free.
With little money and so much to bear,
She showed us love and taught us to care.
She worked hard every single day,
To give us a chance, to find our own way.
She never complained about what we lacked,
Instead, she gave us the love we exacted.
Her hugs and smiles made our hearts warm,
Her presence in our lives was a true charm.
She believed in us when others doubted,
She encouraged us when we felt routed.
Her dreams for us were big and grand,
She taught us to rise and take a stand.
On this Mother's Day, we honor her,
For her love that made life brighter and pure.
From a poor family, she paved the way,
And showed us love, come what may.
So, we thank her from deep within,
For the love and care she continues to bring.
Though we may not have much to give,
Our love for her will forever live.
To our dear mother, we say with pride,
You're our hero, always by our side.
From a poor family, you gave us more,
A mother's love that we adore.
i love you mom
About the Creator
20 yrs old ,creatively insane
MUSLIM
BS microbiology in Arid agriculture university
wandering headonist,beautifully choatic
everyone has a different opinion respect their point of view.
Reader insights
Be the first to share your insights about this piece.
Add your insights