I Mis My Family This Christmas In The Philippines. The Best Event And It Is More Charming In The Philippines, Be Grateful And Appreciative Of All that God has given to us. And how to deal with our homesickness?
I Mis My Family In The Philippines especially This Christmas. More Fun In the Philippines, Be grateful and Appreciative To God, and how to deal with our homesickness?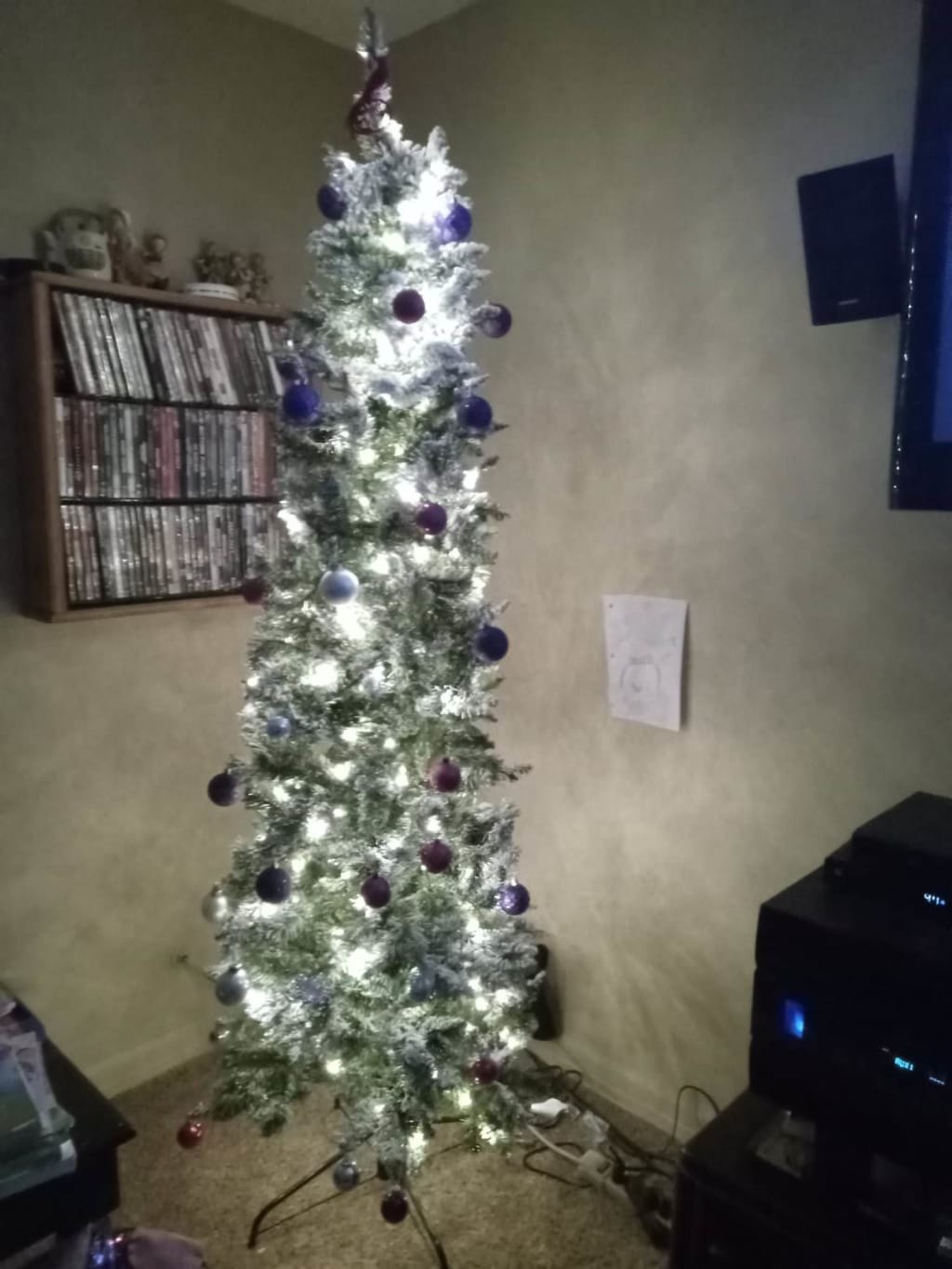 OUR SIMPLE CHRISTMAS TREE I TAKEN THIS PHOTO IN THE EVENING
I'm watching the snow outside, it is a great deal horrendous now the environment since it is finished off all snow one close to the next. like a wellspring of fluid magma. as I heard the environment in 10 days. end up being even more interminably dreadful. I acknowledge for, with men, it is unfathomable with God everything is possible.
God will do wonders. without a doubt, even regular gifts we find in our own eyes, what we get up in the initial segment of the day is a wonder.
I can't utter a word negative about what's happening in my life, even what's happening in the environment, and the world. anyway, be grateful and appreciative of what God has given to us.
Likewise, during the Christmas season really, I miss my family in the Philippines my mom, sisters, kin, nieces, and nephews.
What I miss in the Philippines, is my family when we praise our Christmas Noche Buena. I'm really pining to return home. it is a significant differentiation in how the bound together space notices Christmas.
It is significant for our contributing energy and coexists with our families. likewise, it's altogether more lively memories than extra material things we give.
I'm not telling you, that those material things are not critical. we truly need just to change because a ton of everything isn't perfect.
 occasionally, we neglect to recollect the certified encapsulation of Christmas.
we only feel only the situations, when we experience homesickness for our loved ones. I am not a overseas worker, but I feel I am one of them. working very far country. for the future of the family.
What is a major issue that Filipino immigrant workers are dealing with?
It's not always as easy as one expects to work as an OFW. In actuality, in addition to leaving their families behind in the Philippines for a better future, they are also dealing with other difficulties. They face a variety of difficulties, including those related to communication, finances, and the quality of life and work.
that is what is the real feeling very hard to explain.
Homesickness is our own battle, when we feel that. nobody is immune exception. it is normal to feel homesick. but the important we know, how to deal with it?
You need to get out of your room or outside the house. spoil yourself to treat, go shopping. go to the beauty salon, eat in fancy restaurant, talk to other people, visit your friends, listen to encouragement songs that can lift you up, joyful songs, if you want bowling play there, make a activity, you need your mind to be busy, study a free course, much better try a youtube channel, do write a blogging to express yourself to write what in your thoughts.
Volunteer in the community activity. go to the church, watch a comedy movies,
( But not always) stay in touch with your friends and family at home!
WhatsApp and Skype are unquestionably allies in the fight against homesickness. There is nothing better than talking to someone you miss, after all, is not there? While it may seem like a lot less time has passed, constantly texting or getting in touch with your family and friends at home makes you miss them even more and prevents you from making new friends. It's all about balance once more.
Bring some belongings with you.
Have a remembrance of your home with you. It might be some well-liked pictures, letters or presents, the flag of your nation, or even some common snacks( these are well known in this country because people enjoy sharing them with their friends from abroad). To make your room feel more like home, you can arrange them around it. Alternatively, just staring at them when you're homesick might cheer you up.
Spend some time interacting with locals.
speaking in your native tongue might be helpful if you're homesick. Undoubtedly, there are some expressions and cultural nuances that can only be understood by citizens of your nation.
Try to explore yourself with the place your into, it can help your homesickness. I hope all the the things can help you.
I forgot you can also read a book. if you only love to do it. to become busy your mind. and most of all don't forget to pray to our almighty that God, give you strength.
About the Creator
Instagram @Encourage71 I am passionate to write about health and wellness, parenting, and family. money. I'm a Spouse, Full-time Mother, Blogger, Vlogger, and Hopeful gospel songwriter.
Reader insights
Be the first to share your insights about this piece.
Add your insights