I Can Set Up My Own Tent
I love you dad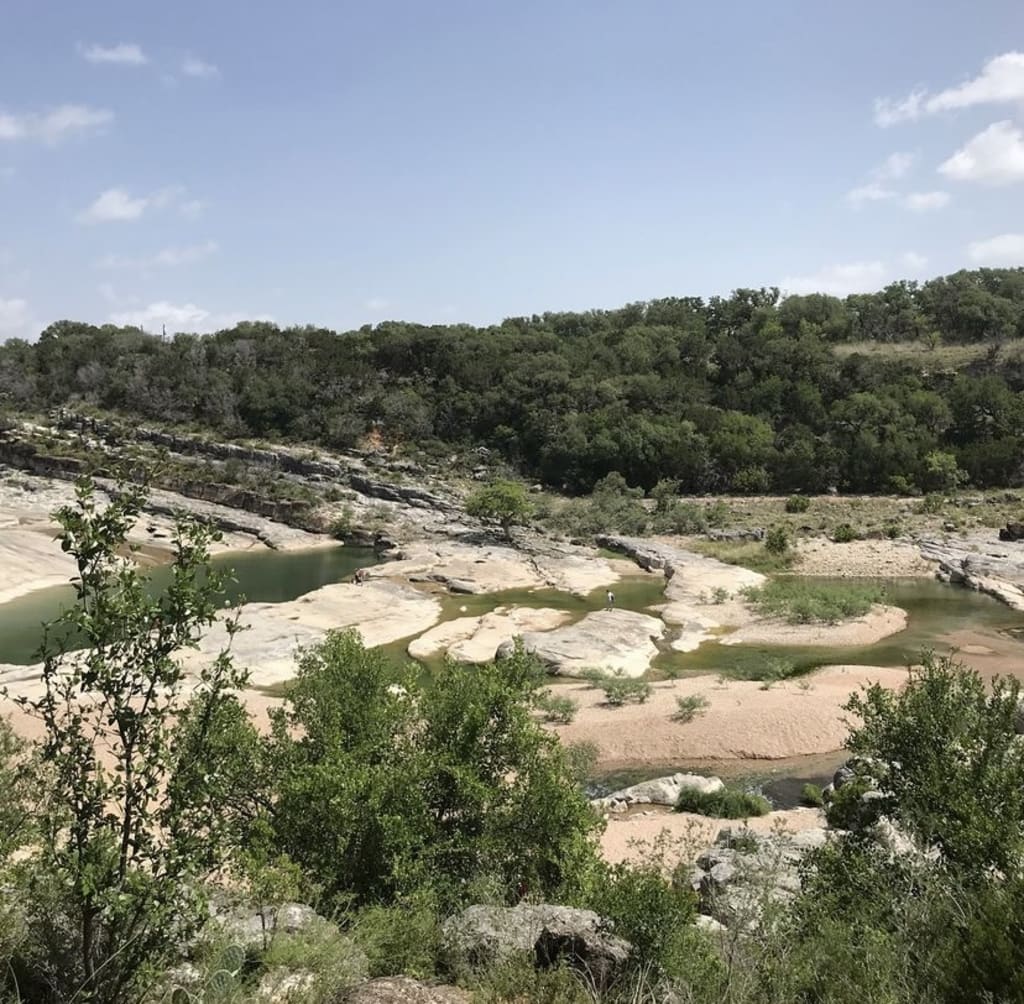 Pederales National Park
As a kid, I saw my dad every other weekend. Sometimes though, not even every other weekend, work would come up or he couldn't come pick up my brother and I. Regardless, I would see my dad as much as he could. I never really had a close relationship with him as a kid. He is a typical Mexican man, he was brought up to believe that women belong in the kitchen with pregnant bellies and obeying their husbands. That word in our culture is, machismo. That's why my parents didn't work out. My Ma is and always has been a firecracker, and through the years that didn't sit well with my dad. They divorced when I was 3.
I thank my mom now as an adult and even as a young teen. If she hadn't left him, I would be a different person. She raised me to be an achiever, to go to college, travel, talk back, and to not settle with societal norms. I talked back to my dad, a lot. I spoke my mind, I said "no", and I cussed. He started to realize that I was growing up to be more like my Ma and not the women he was surrounded within his family. I love my dad, don't get me wrong, but I'm glad that as a kid our relationship was strained. I think that it truly made me a stronger person and it made me learn not to give in to others. Now, my dad and I have an amazing relationship. There are times when we still disagree or I "talk back" but for the most part, we are close. There are many memories and adventures with my dad, growing up and now. They are my core memories and ones that I cherish, no matter how hard they were.
"Esa No Es!"
Being Latina, we grow up looking forward to our Quinceañera. I had one and it was a fantastic day. Leading to that day, I had to practice the dance. I was to dance one piece with my dad and I remember that the song I chose for it was not to his liking. He said the song was not one for a baltz. I told my Ma after he left the house that day that he made me choose another one. I argued with him and he said "no" and that the one he thought was best would be played, not the one I wanted. My Ma was obviously peeved. She said "okay sure, he can think that but the day of, we will ask the dj to play the one you want". And that was that. The day of my 15, my dad and I go to the dance floor and we start dancing. He noticed immediately that the song the DJ was playing was the song that he didn't pick. He started yelling at me while dancing "esa no es!" (That's not the one!) and I started to tear up. I look around and everyone is just staring while he's yelling at me. I then catch a look at my mom's face and she just makes a gesture for me to smile and be strong. I do and I ignore him. He then realized what a show he was making and stops yelling. At that point my brother comes and starts dancing with me. After the dance was over, he apologized but the damage was done and it's even on film.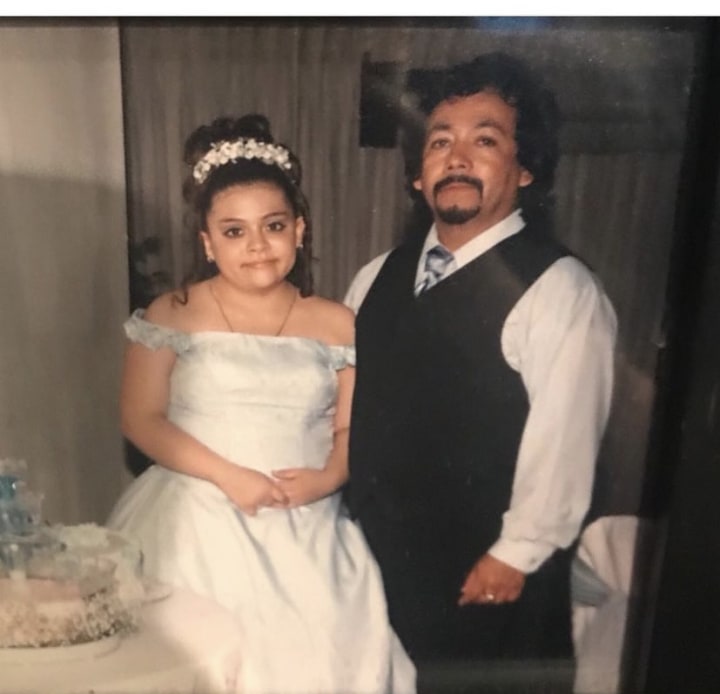 My brother has a truck, I don't need to learn to drive.
When I turned 16, I wanted to learn to drive immediately. My dad had paid for my older brother to learn how to drive. It was a driver's ed class at a church, near our childhood home. When I turned 16, I remember asking my dad for money to pay for the driving course, it was $350. He looked at me and started laughing. He said "You don't need to learn to drive, you have your brother." I was shocked by this because, wtf? He waved me off and said "no". I told my Ma later that day and she said if I gave her some time, she could help me pay for it. Money was tight back then. I decided that I would get a job and pay for it myself. I got a job at the YMCA and as soon as I got my first paycheck I made my Ma take me to the church. I asked to speak to the manager of the driver's ed course. He was this older man with large glasses. I told him my little sob story. "Hi, I'm 16, I have a part time job and make $5.15 an hour. My dad is a sexist and doesn't believe that I should learn how to drive. I'm asking you if I can enroll in this next cycle and pay weekly?" He looked at me and said "Why not?". I started the following Monday after school. I waited until I got my license and then I went to my dad's house. I showed him my license and said "Oh, I can drive. I also paid for it myself." He didn't speak to me for months.
I was dumb and probably leased it.
When I was 18, I decided it was time to get my own car. I had been using my mom's mini-van. I again asked my dad for help. He had bought a truck for my brother so I thought he would help me too. That wasn't the case. He said that I wouldn't be responsible enough to make monthly payments, etc. I again decided to do it on my own. Actually I couldn't do this one completely on my own so I asked one of my uncles, my Ma's brother, for help. We went to Toyota and I wanted a Corolla. It was a long Saturday. In the end, I got my car. Yes, my uncle co-signed but I paid it off on my own. When I got home that night I called my dad. "Hey Pa! I bought a car!" He was fuming. "Que?!" he yelled through the phone. I repeated that I bought a car. He then says "You're so mensa! You probably leased it, not bought it!" and he hung the phone up. That was the first and last time he ever called me out of my name, it hurt. It really did hurt but I know he was just peeved off. Again, he didn't speak to me for months. I had that little blue Corolla for 14 years. Just recently last year I sold it and got a new car.
If it happens, it happens.
I have always loved adventure. Travel and just doing new things. When my best friend and I decided to backpack through Western Europe at age 21, my dad was not having it. He said that something will happen to us or we will get kidnapped (Taken had just come out) or something. My Ma was scared but she trusted me. So I went. I was gone for a month and a half, living out of a backpack with my best friend. I lied to my dad. I told him that it was a student excursion. He thought I was over there with teachers and other students. The reality was it was just me and another 21 year old. When I came back I told him the truth. He was mad but happy that I was safe. When I was 23 I sky jumped for the first time. I had told him before that I was going to do it with some friends. He again was negative and said "What if your parachute doesn't open? What if you die?!" I responded with, "If it happens, it happens." He was livid and made me promise I wouldn't do it. I told him that I couldn't promise him that. A few months later, my friends and I went skydiving for the first time and I called him when I landed. I said "Pa. I just jumped out of a plane and it was amazing." I remember him just laughing and saying "Ay, mijita". This is when we started to actually have a relationship. He knew that I was not to be controlled or have my wings clipped. He knew and that's when we started to build a bond. It's been 10 years since then, and we are very close now.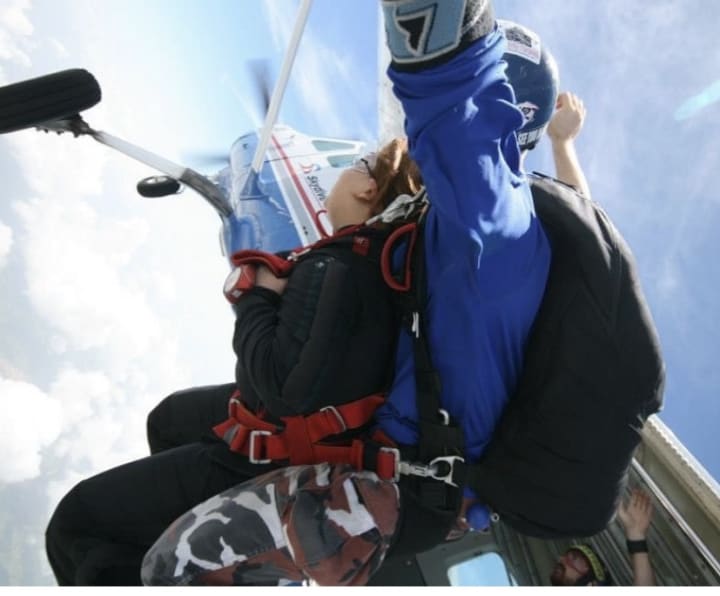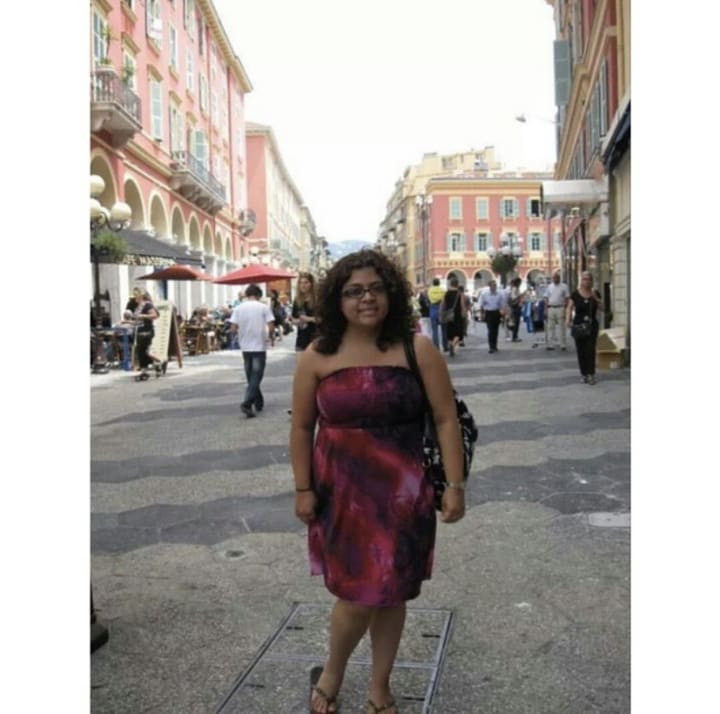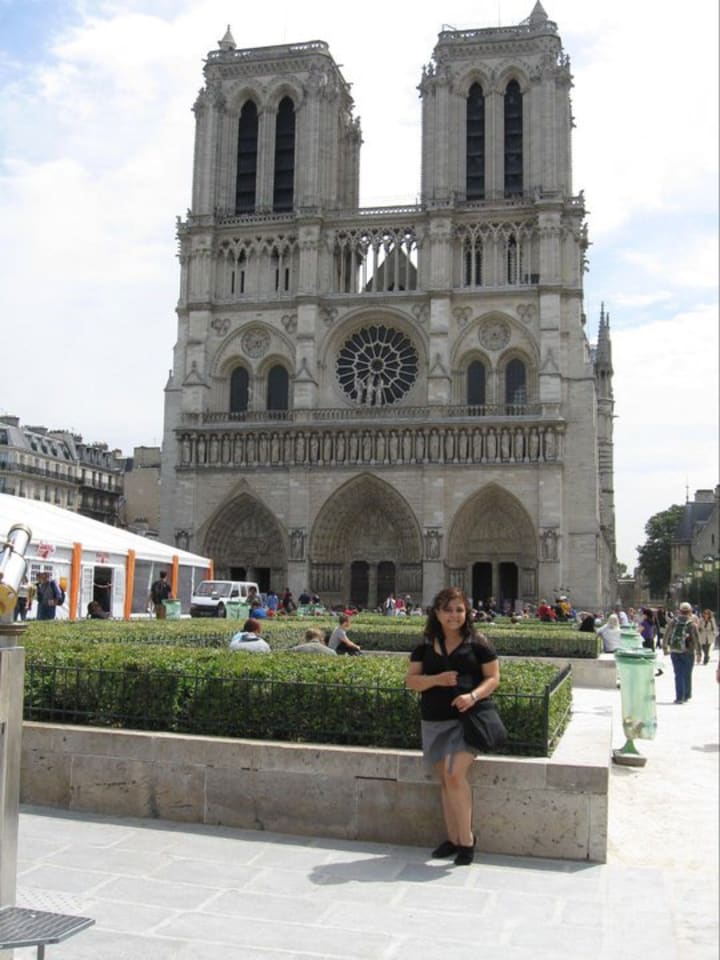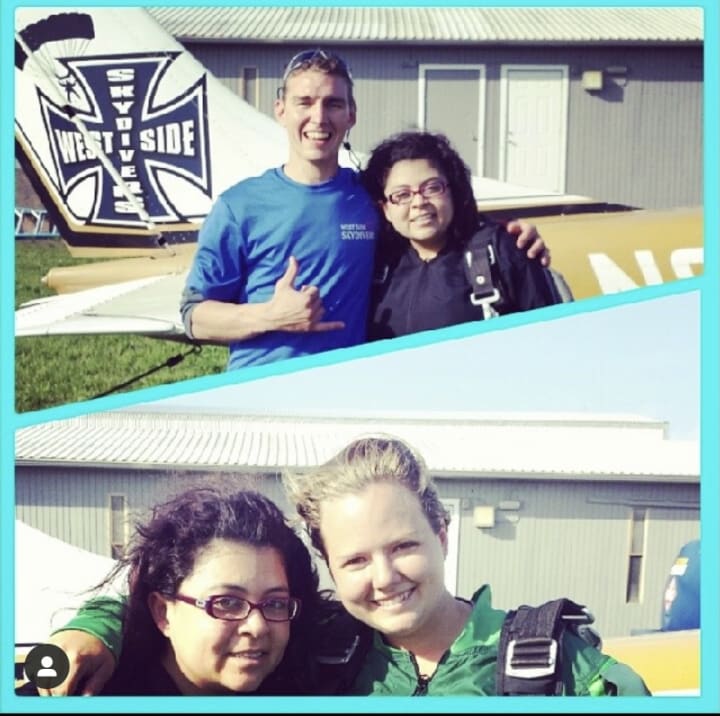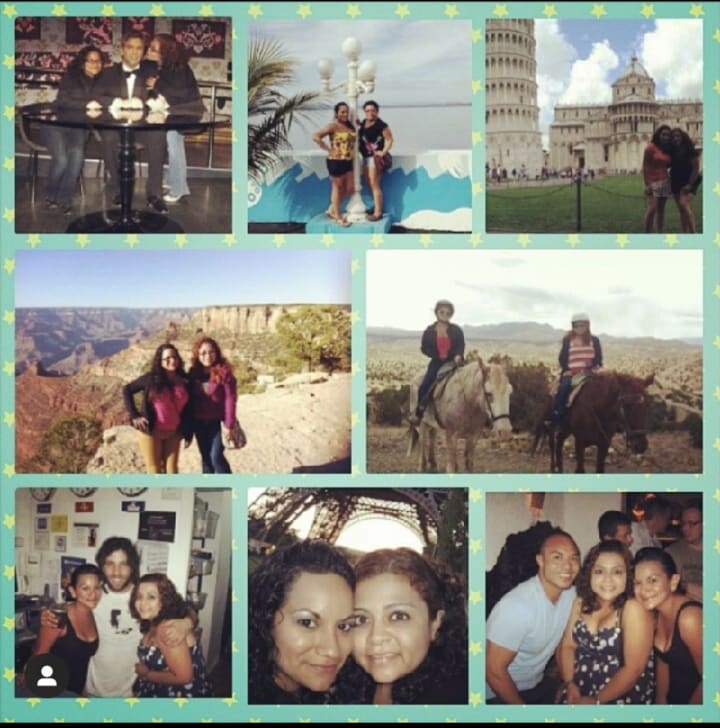 Pedernales National Park
3 years ago, we went camping. My step-mom and step-sister and her family, my dad and myself. Pedernales is a very nice park! I drove with my dad and stepmom. We got to our campsite and started unpacking. I have camped before, with friends. This was the first time with my dad and family. It was hot, I mean it is Texas. I have my own two person tent, I choose a spot and started to assemble it. My dad comes jogging and says "let me do it! It's too hard for you." I just look at him and stare with raised eyebrows. "Okay, okay. You got it, I know." he smiles and gets back to his tent. It's not that I don't want or need help. It's that whole notion of I got it, let me. No dad, I'm thankful but I got it.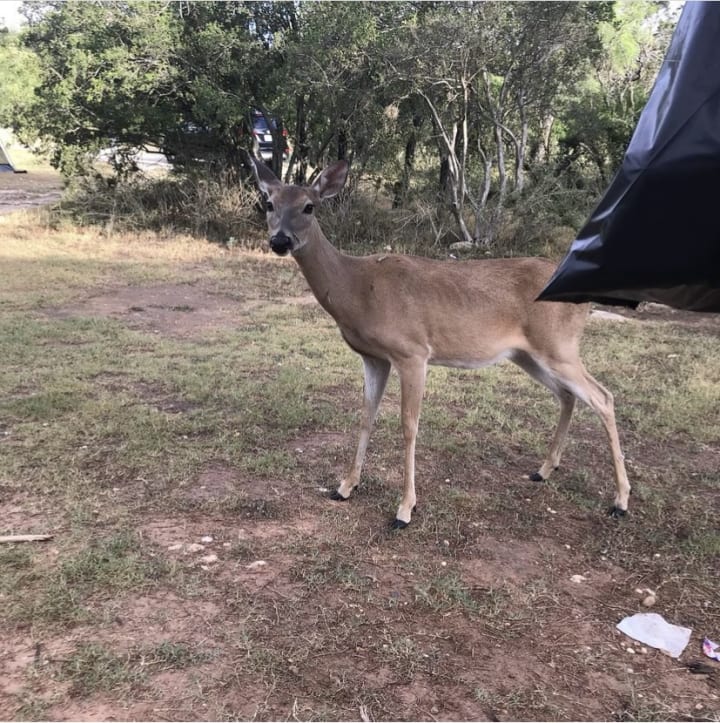 Now
Now, my dad and I see each other at least twice a month. I call him or text him regularly and vice versa. It's been a whirlwind getting to where we are now…don't even get me started on religion. But it's been worth it. Thinking back on it, I'm thankful it was hard growing up. I'm thankful he said "no" a lot. It taught me to fight back and be more independent. My dad has changed a lot. The machismo has subsided, at least it not in the surface anymore. I think that has also mended our relationship. I go on road trips and do "crazy things" as he calls them, and he is accepting, for the most part. Our relationship isn't perfect but what relationship is?
About the Creator
Teacher, traveler, fur baby mom, reader, and writer. I enjoy writing historical fiction stories, fiction, poetry, true crime, and nonfiction.
Reader insights
Nice work
Very well written. Keep up the good work!
Top insights
Easy to read and follow

Well-structured & engaging content

Excellent storytelling

Original narrative & well developed characters

Heartfelt and relatable

The story invoked strong personal emotions
On-point and relevant

Writing reflected the title & theme
Add your insights