Always Loved
A short story detailing the love and loss of my Nanny.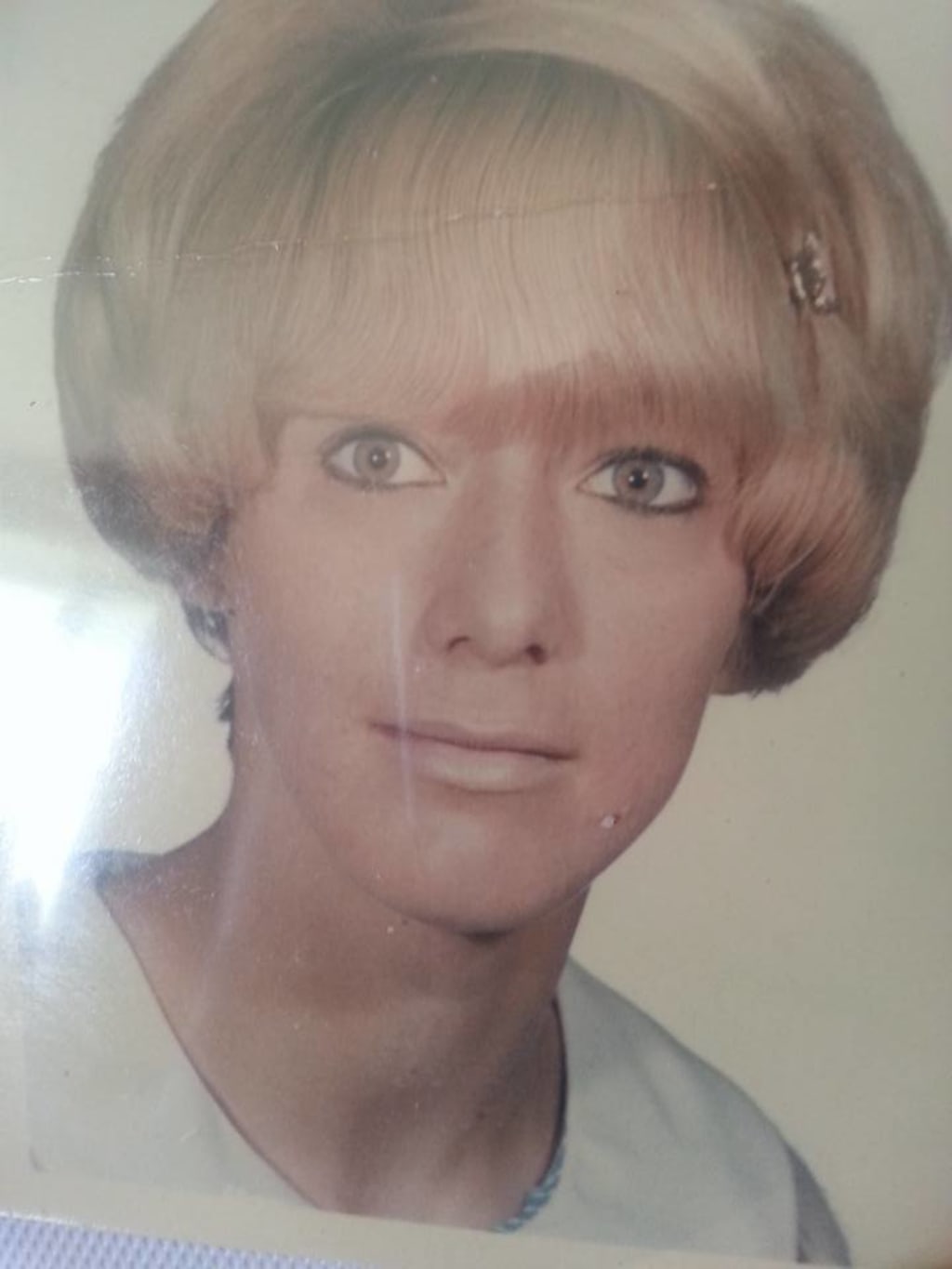 Tear drops drip, drip, drip down my cheeks onto the pillow. Lower lip is bitten in attempt to muffle the scream waiting to escape from the mouth. The bed is pounded by the fist repeatedly in an effort to let out some of the pent up frustration and rage. Continuous flashbacks play over and over in the brain, never letting things settle down for even a moment. What's going on? This is grief, at least from my perspective.
For twenty-three years I had the pleasure of having my Nanny in my life. An angel in my eyes, my Nanny could do no wrong. She was my safe place, my confidant, my repeat savior, my shoulder to cry on through a break-up. Most people are blessed with grandparents but my Nanny was so much more than that. She was my best friend. I thought that we would be present in each other's lives for every. This was not the case.
August 15, 2015 was supposed to be an exciting day. Nanny was coming over for a visit to have dinner with me and the family. My father went to pick her up from her place. She hadn't left the house in awhile due to depression as she had just lost her third husband a few years prior. After much conversation and persuasion she had turned over a new leaf and agreed to come over. As my father pulled up the driveway I was standing outside jumping up and down, excited to see her. My father asked me to walk her up the few short steps of our porch. Had I known what would happen next I never would have asked Nanny to come over. We linked arms and I started to help her up the steps. Somehow she missed the step and started to fall. I froze in fear, unable to catch her, just watch her fall onto her face. It was the biggest regret of my life.
After my father got Nanny into the car he drove her to the hospital where she was assessed and told that her arm was broken. I felt so guilty that I couldn't catch her. I went to bed that night crying into the pillow. A few hours later I received news that shook me to my core. My Nanny had been left alone by the nurse with a sandwich that she choked on. They managed to revive her but the damage to her lungs was too much. She didn't have long to live. It was all my fault. If only I caught her she never would of gotten hurt. She would still be here. I caused this.
So there I was, five days later crying at my Nanny's bedside as she lay weak and dying. She must of heard me crying because suddenly she was sitting up with her arms stretched open waiting for me.
"Come here baby." She cooed to me. I was in shock. She didn't look like she was dying. She had strength, color in her face and she could hold me. "Don't leave me Nanny." I cried into her shoulder. She rubbed my back and kissed my hair. She told me that what happened wasn't my fault and that she was so sorry she had to leave me. She said she would always be watching me and that she loved me. I told her I loved her so much and tried to be strong for her. She passed away the next morning peacefully in her sleep with my aunt beside her bed.
It's been nearly four years since she passed away and the grief I feel is still very real. There will be times where I forgot she's gone and go to call her. Then I remember she's not here anymore and I drop the phone. Life can be so unfair sometimes. I wish none of us had to lose anybody. Tear drops drip, drip, drip down my cheek as I write this, thinking of you Nanny.
Staying at home each & every day to be there with your children as they learn and grow sounds absolutely amazing in hindsight, right? Absolutely! Who wouldn't think that it's just living the dream?! But what the world fails to disclose is the truth behind being a stay at home mom..

11/18/2020 So, grandma (81 this year) has been up my ass about keeping a journal of everything that is going on right now so here goes. Amelia is 9 and in 4th grade, Raynen is 5 and is in kindergarten and Rj is 3 and is home with me. We live in fort lee right now and my husband, Bobby (30 this year) has just had his 3rd spine surgery and now awaiting the promotion board (he is in the army) and finding out when we will be moving. I am 26 credits away from my BA in history. The coronavirus pandemic has been a pain in the ass and the 2020 presidential election was a complete dumpster fire. Yay 2020 and the best part was carol baskin and the memes from that world.

It was early October, and it was finally time for my long-awaited moose hunt. I had waited ever since I was a little girl for this opportunity, and it was finally here. So, my father, the one that looks after me, and I packed up our stuff and left our city in Alaska. We were heading to a place called Bethel, AK. After a six-hour long drive, we made it to our hunting unit. It did not feel like home to us but it was warm and cozy, like my bed at home.

As your parents age, you're probably spending more and more time caring for them. Even if they're still in good health, you may need to help them live a healthy lifestyle. Your parents may need help with everything from their health insurance to their diet. To avoid caregiver stress, taking care of yourself is also essential.

Staying home, reducing stress, and taking care of ourselves, both mind and body are more important than ever. That's why from beauty and personal care to everyday essentials and home cleaning – we've got you covered. "Avon"

Growing up, I loved the Wizard of Oz. There was something magical and timeless about the Yellow Brick Road and the passion of Dorothy to find her way home, Scarecrow to find his brain, Tin Man to find his heart, and the Lion to find his courage. All to find out that the man behind the curtain was just a man, whose hope and wisdom fulfilled all desires by encouraging everyone by exploring their own virtues.