How to Be a Successful Online Student
And How Not to Die in the Process...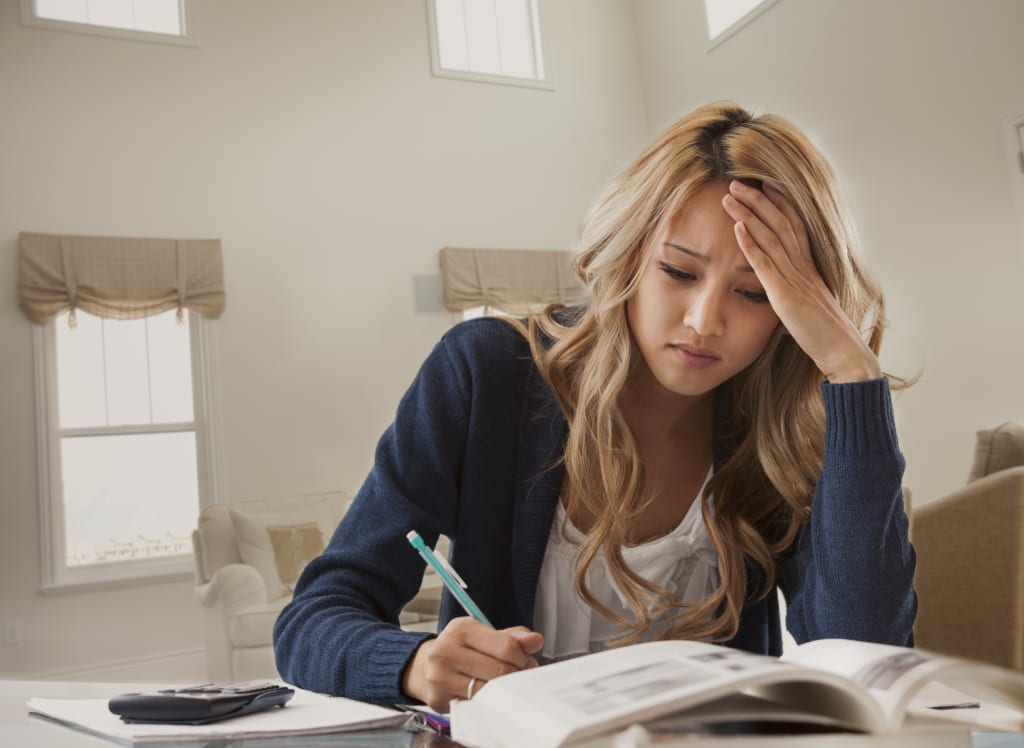 According to the National Center for Education Statistics, 14 percent of college students are taking exclusively online courses. If you, like myself, are part of this 14 percent, then you probably have spent at least one or two nights up till three in the morning trying to get your homework done on time. Well here are a few tips, tricks, and ideas to keep you from dying in a caffeine-induced coma!
1 - Stop acting like school is a secondary priority.
Admit it. You have done this at least once. "I have to get this done, school can wait since I can log in whenever!" Wrong! You need to schedule your life with office hours so to speak. Having a specific time and place to complete your studies is crucial. You can choose when and how often works best for you, but stick to it. I get on at least once a day before noon and work on my studies, but my sister in law who has 6 kids waits till 9 at night, but she does it every night. Consistency is key here!
2 - Give yourself a space to study.
OK, so you sit down on the couch with your laptop with every intent to study, right? But then you start to watch Netflix or TV, kids start screaming, your significant other tells you that you need to go to the store. You need a place that is just for your studies. It can be a whole room, or it can be a small spot in your room like a desk if you don't have much space. I live in a tiny apartment, but I have a desk with my printer and such on it, my dry erase board on the wall, and several motivational posters and print-outs to keep me focused. This space gives you a way to focus on just your school work!
3 - Don't take on too much at once.
Being in online courses makes it easier to fall into taking on too many courses at once. You feel like it would be quicker and easier to take three or four courses at once but you are setting yourself up for failure. Take one or two at a time at the most. It may seem like it takes forever but you give yourself a better chance at a full education this way.
4 - Communicate
Communication is key, be it with your teachers or your family. Let your teachers know when you are struggling and they can give you guidance. Let your family know that some Saturday nights you will be unavailable and you might have to say no to watching your nieces and nephews every once in a while. School comes first and they will normally understand this.
5 - It's OK to say NO.
Friends want to hang out and having a social life is really important! But it's also just as important to keep up with your studies. When your friends ask you to come out for drinks and you know you have a five-page essay on the effects of such and such on the human brain, know it's OK to say no I can't go, I have a paper to write. Chances are they will understand, but even if they don't, stand your ground. You are paying good money for this education and you should make the best of it!