Critique me! "Moonlighting"
Getting good at getting criticism. Getting good at giving it. TL;DR - be specific! Show your work.
The thing I love about Vocal, is how supportive everyone is. Comments are always kind and encouraging.
The thing I dislike about Vocal is that... comments are always kind and encouraging.
I do understand why, and I appreciate the empathy being shown. Writing is personal - or it should be. If you are not bleeding on the page, if there is no little bit of you in what you write, the page will be dull and empty and flat.
When I write, I make a gash and bleed on the page. That's not to say it always pours out easily (sometimes it doesn't). But there's always something of me in it. There has to be, or it's no good. An offering, a sacrifice. A little death, to bring the piece to life.
The more of yourself you pour into the work, the better it's likely to be. But the more of yourself you pour into it, the harder criticism might be to take.
The softest souls can make beautiful writers.
The rhino-skinned can take lashings of criticism, but without that squishiness, how appealing was the writing to begin with?
Without criticism we cannot improve. We risk stagnation.
But soft souls can be crushed and the potential wasted if we are careless with feedback.
Here we are, oscillating to and fro between a need for validation, and a thirst to just get better.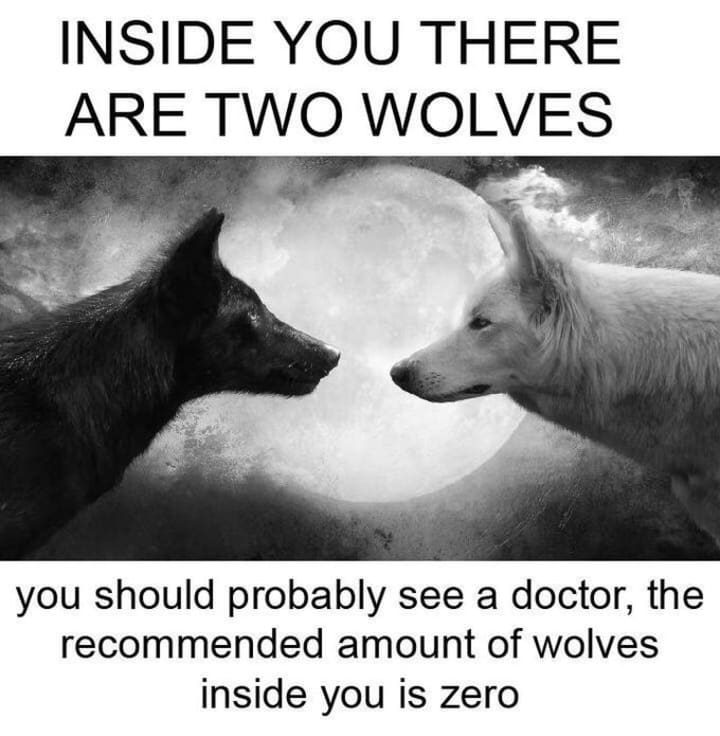 Caught between the rock and the hard place: staying soft when we write, sharp when we edit, calloused when we take feedback, and back to soft again when we pick up the pen. A whirlpool of ego and ink. I need to say something. I need to be heard. I need you to give me your eyes and your time. I need you to engage with my scribblings. I need you to help me improve. I need you to think about my feelings. I need. I need. I need. I. I. I.
Most of the time, I welcome feedback. What I struggle with is letting anyone read what I write at all.
Once I've gathered up my guts and shown them to the world, I can take almost any feedback, positive or negative... with just one caveat: as long as it's specific.
"Well that was shit" doesn't help me one jot. Mind you, nor does, "Good work".
"You have a typo here. This run on sentence could use some work. You've got a lot of purple prose in this bit. You've stacked your adjectives here and here. I don't like this sentence structure, I think writing it like X or Y would work better." I actually prefer that over "Wow, lovely piece!" That'll be the ole ego again.
You can write, "Great story, well done" without even reading it. How deeply has that harsh critic engaged with something you wrote? They took time out of their day to really read it. Not just skim through, but spending precious mental energy to actually get their teeth into it. React to it. Think about it. And then they took even more time to share the results with you.
That is humbling, for me. It can be too much sometimes, when it's someone you know. It can be a world of awkward. There's often a suspicion that they're "just being nice". But there are so many people you don't know - and they've all got opinions about things. Most of them are more than happy to share those opinions. Shitting on your writing can be the greatest compliment they can give you. The greatest gift.
This is what separates the wheat from the chaff. It's what separates you, a Writer, from any old tw-- with a pen. This is what separates this version of You (the Writer) from the little kid you maybe used to be who just wanted to write. You ask to be shat on.
Here's a piece of mine that I wrote just for fun. It's unpolished and silly. There were no re-writes. There's a little of me in it, but this is not a piece that is close to my heart. It's not my "baby". I snipped its umbilical cord loose with hardly a thought and shoved it roughly off the branch and into the world. If ever a piece qualified for iron maiden feedback, it's this one. I know it's raw. I know it's a little derivative - I wrote it off the cuff because the idea tickled me, and I don't care too much whether anyone else likes it.
If you want to flex those critic muscles, here are my questions to you:
1. Did I make any grammatical or spelling mistakes? Could be a typo, or an obscure grammatical error, I don't care - hit me!
2. Did anything else pull you out of the story? What was it? No matter how big or small a detail.
3. Did anything else stand out to you?
4. When someone gives you feedback, what are you hoping for?
Edit - My suggestion to Vocal: Can we have tags that indicate the level of feedback we are hoping for? #KidGloves #IronMaiden
+++++++
Thank you for reading! Please comment so can I reciprocate.
If you enjoyed that, try this:
About the Creator
Flexing the writing muscle.
Never so naked as I am on a page. Subscribe for "nudes".
I'm also Twitter if you'd like to connect elsewhere.
I value feedback, and reciprocate reads and comments.
Also writing under the name S.E. Holz
Reader insights
Be the first to share your insights about this piece.
Add your insights