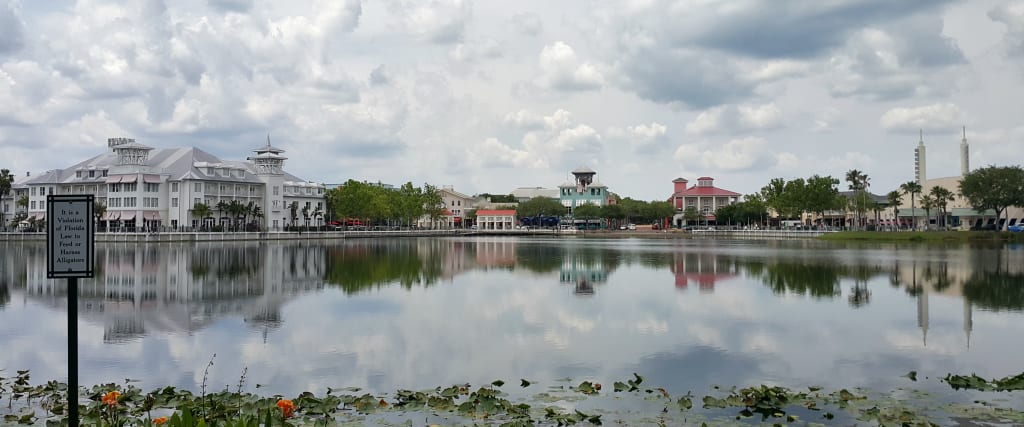 By JohnFota - Own work, CC BY-SA 4.0, https://commons.wikimedia.org/w/index.php?curid=48849080
Perfect Place
Can you recall that particular SpongeBob episode where Squidward relocated to a community where similar individuals resided together? In case you haven't seen it, allow me to recount the events: Squidward grew weary of the town's perfection and actually longed for the imperfections back home.
Imagine a town resembling the one that drove Squidward insane but in our own version. Don't believe me? It's a town constructed by Disney, and here's the advertisement:
"In the past, there existed a location where neighbors warmly greeted one another during the serene moments of summer evenings. Children merrily pursued fireflies, and porch swings provided a comfortable haven from the burdens of the day. The local cinema showcased cartoons on Saturdays, the grocery store offered home delivery, and there was a teacher who always recognized that you possessed something truly special. Can you recall that place?"
It's pretty amazing, isn't it? Personally, I find the advertisement quite effective in evoking a sense of nostalgia. It brings to mind all those elements that make up an ideal neighborhood for me. It's a place where worries seem to vanish, where people are friendly and caring towards each other, and where children can thrive in a wholesome environment. Moreover, they promised spacious, magnificent houses with lovely yards enclosed by charming picket fences, all set within meticulously maintained streetscapes.
It's not surprising at all that the response was overwhelming. In fact, the demand far surpassed their initial expectations, reaching ten times their target. Such was the craze that they had to resort to a lottery system. While they had only planned to sell approximately 474 homes, a staggering 5,000 individuals entered for a chance to secure one. Disney, the company behind this endeavor, poured a massive sum of 4 billion dollars into this venture.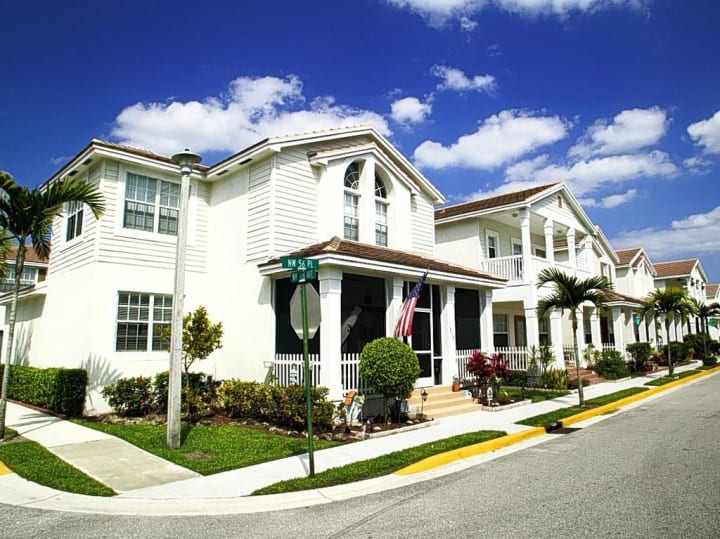 They went to great lengths, hiring exceptional architects, to transform this fantastical concept into a tangible reality. The end result is what the inhabitants of that place affectionately refer to as the "Bubble" because they feel somewhat isolated from the outside world, encapsulated within their unique haven.
Ultimately, it all comes down to one's perspective. For ardent Disney enthusiasts, it may be a dream come true, but for the rest of us, the town takes on an undeniably eerie vibe. Everything feels artificial, much like the rest of this fabricated world, and its upkeep requires diligent effort.
Rules
Consequently, the residents of Celebration are obliged to abide by an extensive set of strict rules and regulations spanning a staggering 160 pages. These regulations dictate concealing a hidden Mickey Mouse somewhere within their abode, cultivating specific plant varieties exclusively in their gardens, and restricting the number of cars visible in the driveway to just one, while the rest must be discreetly parked at the rear of the house.
In addition, they must adhere to designated curtain colors and ensure their lawns do not exceed a certain height. These guidelines are the price one must pay for attaining perfection upon relocating to Celebration, and the residents are expected to diligently adhere to them.
To amplify the eerie ambiance of the town, Disney's Imagineers went a step further. Concealed within the trees, speakers were installed, emitting an incessant chorus of birdsongs or the monotonous muzak typically found in shopping centers, adding an entirely new layer of creepiness to Celebration.
Moreover, Disney exercised control over seasonal transitions like autumn by importing fallen leaves to scatter throughout the town, while fake snow adorned rooftops during winter. To further enhance the experience, an artificial ice skating rink was introduced, with faux snow cascading from the trees.
Flaws
Initially, everything seemed to be going well for the expanding town of 10,000 people, with schools and hospitals functioning smoothly. The idea of a dreamlike "happiest place on earth" appeared within reach. However, as the town grew, issues started to emerge. Residents began complaining about problems like leaking roofs and structural flaws in their houses. An investigation revealed that around 70 homes required new roofs, but the contractors faced difficulties due to Disney's strict regulations and tight deadlines, which contributed to the faulty construction.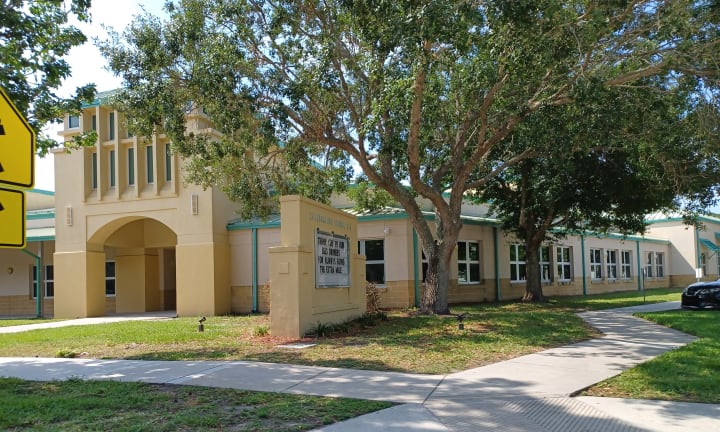 Schools
The schools faced their own set of problems. Each classroom was overcrowded, accommodating 80 students from different grades, with only three teachers. The chaotic learning environment led many parents to believe it was a waste of time. Within a year, the principal resigned, followed by a quarter of the staff. Teachers' harsh comments on students' report cards also resulted in numerous parents withdrawing their children from the school, selling their homes, and leaving Celebration due to these issues.
Furthermore, the original vision of Celebration, which aimed to include people from diverse socioeconomic backgrounds, failed as the town overlooked the cost of construction according to strict architectural guidelines. Consequently, homes had to be sold at a minimum price of $124,000, which exceeded the average price of homes in the U.S. in 1994 by $20,000.
Over time, these cracks in the town's foundation became more evident. Residents started using the term "Celebration separation" to describe the practice of wife swapping, which increasingly became normalized within the community. A property investor residing in the town observed that British individuals, who initially moved there happily married, often ended up divorced, and he had encountered a higher prevalence of swingers in Celebration than elsewhere.
Death Pond
Another disturbing aspect was the presence of a location called the "death pond." Situated a few kilometers south of Celebration, this large pond earned its macabre name because, prior to 1998, there were no signs on the road indicating the sharp turn and the risk of driving into the water.
Tragically, three young men on vacation in Florida vanished in the summer of 1998 and were only found nine months later at the bottom of the lake inside their car. Following this discovery, rumors circulated that police divers had also uncovered four more submerged vehicles in the pond. Consequently, a large wall with flashing lights was installed to warn drivers of the upcoming sharp turn.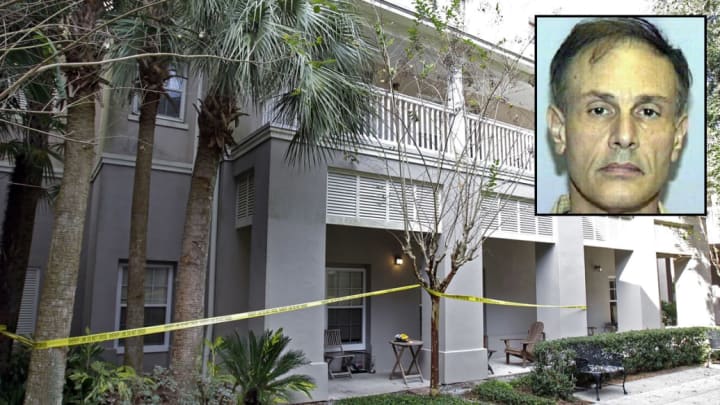 Crimes
From there, the situation deteriorated further. In 1998, the town was shaken when a couple was subjected to a harrowing home invasion, being bound and gagged by a gang of burglars. Such a crime was unexpected in a place like Celebration, which was intended to be free of problems and especially heinous crimes.
In 2010, a resident and school teacher named Matteo Patrick Giovandito was murdered. He was strangled to death and brutally attacked with an axe while asleep. David Israel Morillo, the perpetrator, received a life sentence for his actions. Morillo claimed that Giovandito had invited him to wash his car for money but then attempted to rape him.
According to Morillo, the school teacher had a history of inappropriate behavior towards children, and he was not the only victim. Shortly after this first murder, another resident gained national attention after a 14-hour standoff with the police, during which he shot an officer before taking his own life. These murders stained both the town's reputation and that of Disney, reminding everyone that no place on Earth can truly be a perfect paradise.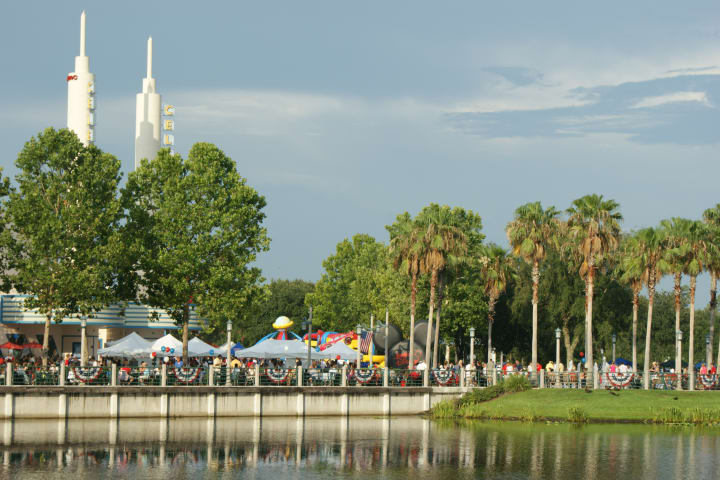 End
In 2004, Disney sold Celebration to a New York company. The late 2000s recession hit Florida hard, causing many Celebration residents to sell their properties. Property prices plummeted by around 60 percent, resulting in the closure of the local cinema, and several shops, and a rise in vandalism and theft within the town. While the Celebration project can be commended for its experimental nature, it ultimately failed to deliver on its promise of perfection.
This serves as a reminder that if something appears too good to be true, it usually is.
About the Creator
We should enjoy every moment fully, fall in love, make the most of our time, and live without regret. We should cherish the fact that there are still many moments in life that we have yet to experience for the last time.
Reader insights
Be the first to share your insights about this piece.
Add your insights