The Ultimate Mystery: Brian Shaffer's Disappearance
He walked into a bar and never walked out.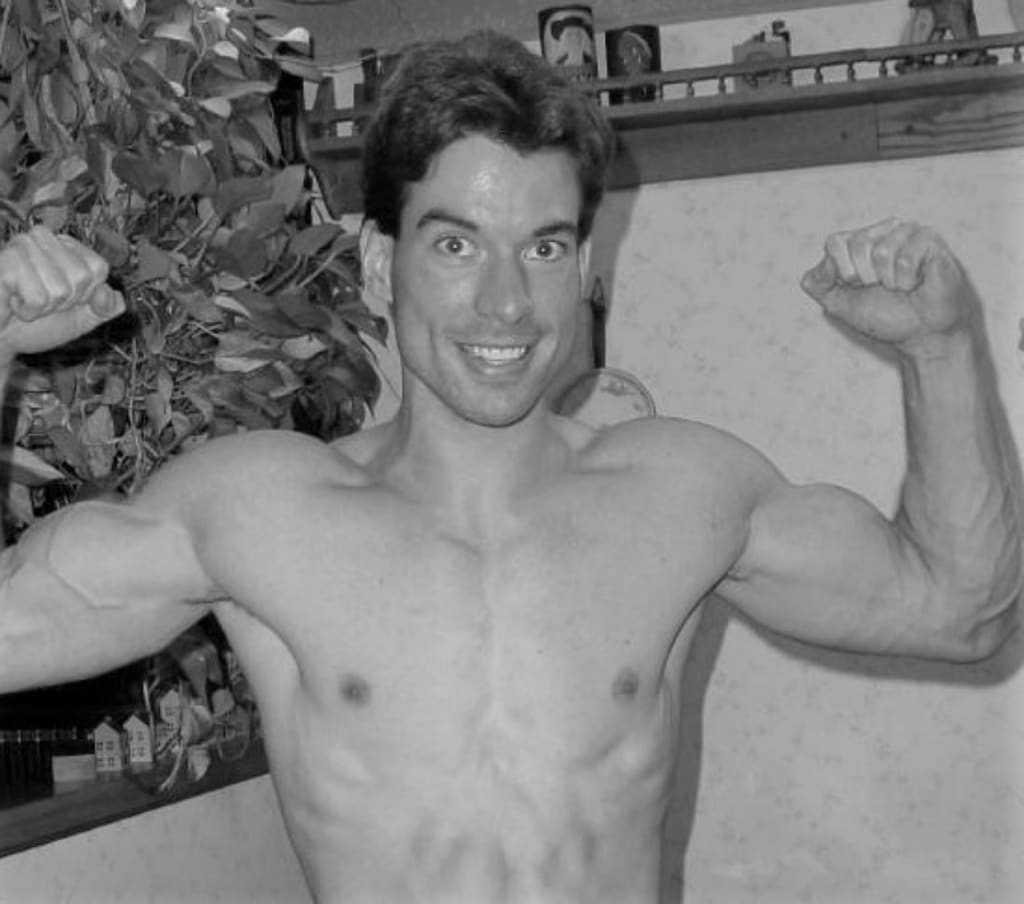 "I think that the ideal space must contain elements of magic, serenity, sorcery, and mystery," Luis Barragan said about mysteries.
Given that context, the disappearance of Brian Shaffer is one of the greatest unsolved mysteries around. He went into a local bar one night with his friends, and seemingly never came out. Shaffer literally vanished into thin air.
Almost any article that is written about Brian Shaffer has a play on April Fool's Day because that is the day the man went missing. He was out celebrating with his friends and they went into a bar right off of Ohio State's campus called The Ugly Tuna Saloona. Among the friends that Shaffer was partying with was his best friend, William Florence (aka Clint, for some reason). They walked into the bar, ready to have a good time. When it came to closing time, Florence and another friend waited for Shaffer. After a few minutes, they checked the bathroom to see if he was in there. Nothing says friendship like checking for a bro in the men's room. After discovering he wasn't, they figured he had left without saying goodbye to them and went home.
Monday, when Shaffer failed to show up for a flight with his girlfriend, Alexis, a missing person's report was filed with the police. This was supposed to be an epic trip for the couple, one that was allegedly going to culminate with Shaffer proposing to his beloved lady friend. It was shocking to her when he didn't show up, and even more when she called him and it went straight to voicemail. Dreams of a sun-soaked beach vacation with her man soon began to fade as the panic of where he was set in.
Alexis called Shaffer's father, Randy, who went to his son's apartment. He discovered that everything was intact and that Brian hadn't spent any time in his place the previous night. Brian's father and his younger brother, Derek, joined the search for their loved one. They also involved the police. The senior Shaffer begged the police to find his son.
The search went through some of the usual channels. Local hospitals were contacted, they asked taxi companies if anyone had picked Brian up. No one had seen him. Even the cameras at the bar showed that he didn't leave the premises. Some have suggested that he may have gone through an emergency exit, but cameras from the other bar didn't show him at all either. Derek Shaffer said this about his brother's disappearance: "The police were just as confused as the rest of us. They did everything they could to try and find my brother." Where did Brian Shaffer go?
After days of Shaffer being missing, police asked the friends who had been with him the night of his disappearance to take a lie detector test. Florence refused to do so. Derek says of his brother's best friend, "I didn't know Clint very well, but I always thought something was off with him," says Derek. "The way he talked about my brother after he went missing — kind of in a negative way. I wouldn't expect that from someone whose friend vanished. If Clint knew something, I hope he would have shared it. I deserve to know." A curious case gets curiouser, did Shaffer's best friend have something to do with his disappearance? Did Florence kill his best friend for some reason?
That was just one of the possibilities that were proposed. Derek set up a website in the hopes that it would lead to clues about where his big brother was. One of the first tips that came in was that Shaffer had run into trouble with some black guys after a confrontation at the bar. They had allegedly beat him severely and then took him from the bar and repeatedly raped him, after which they killed him and burned his body. That tip turned out to be a hoax. As were tips that suggested that he was in Atlanta, Sweden, and various other places. There were no clues as to where this man would have gone. Hope was fading fast.
Until one night, Alexis got a rare gift. Shaffer's gal pal had been calling his phone every night for months, each time it would go to voicemail. One night though, it rang! Excited that it appeared as though something good was happening, she told everyone. No one answered, but it was a sign, right? After hanging up, she called back, and it went straight to voicemail again. The phone company said afterward that it was possible that there was a glitch. Yet people held onto this as a sign that Brian was alive!
Alas, less than three years after Shaffer's mother succumbed to cancer and he went missing, his father was killed in a work accident. Derek Shaffer was the last man standing, mourning a family that had been taken from him in quick succession. There was a silver lining to the tragedy though, it was possible that Brian wrote a message on his father's obituary, "Dad, I love you. Love, Brian (U.S. Virgin Islands)." Derek thought that it could be his brother sending that message as Brian often had dreamed of moving to Margaritaville and playing in a Jimmy Buffet tribute band. Maybe, the stress of his mother's death, medical school, and a pending marriage proposal had led Brian to say screw it, and he left everything behind. Most people would be happy to begin the journey of spending the rest of their lives with the one they love, but everyone's different. And we don't know his life. The comment turned out to be a hoax as well.
One of Shaffer's favorite songs was "Alive" by Pearl Jam. He loved the song so much that he had a tattoo of it on his right bicep. On May 6, 2010, Eddie Vader stopped a concert in Columbus and dedicated the song to Brian. Nothing new came of it.
How does a person go missing without a trace? Especially one that was seen walking into a bar with friends. That's really the question at the center of Brian Shaffer's disappearance.
investigation
Edward has written hundreds of acclaimed true crime articles and has won numerous awards for his short stories.
Receive stories by Edward Anderson in

your feed