The Sad Unsolved Cold Case of Desiree Gibbon
A Mystery in Jamaica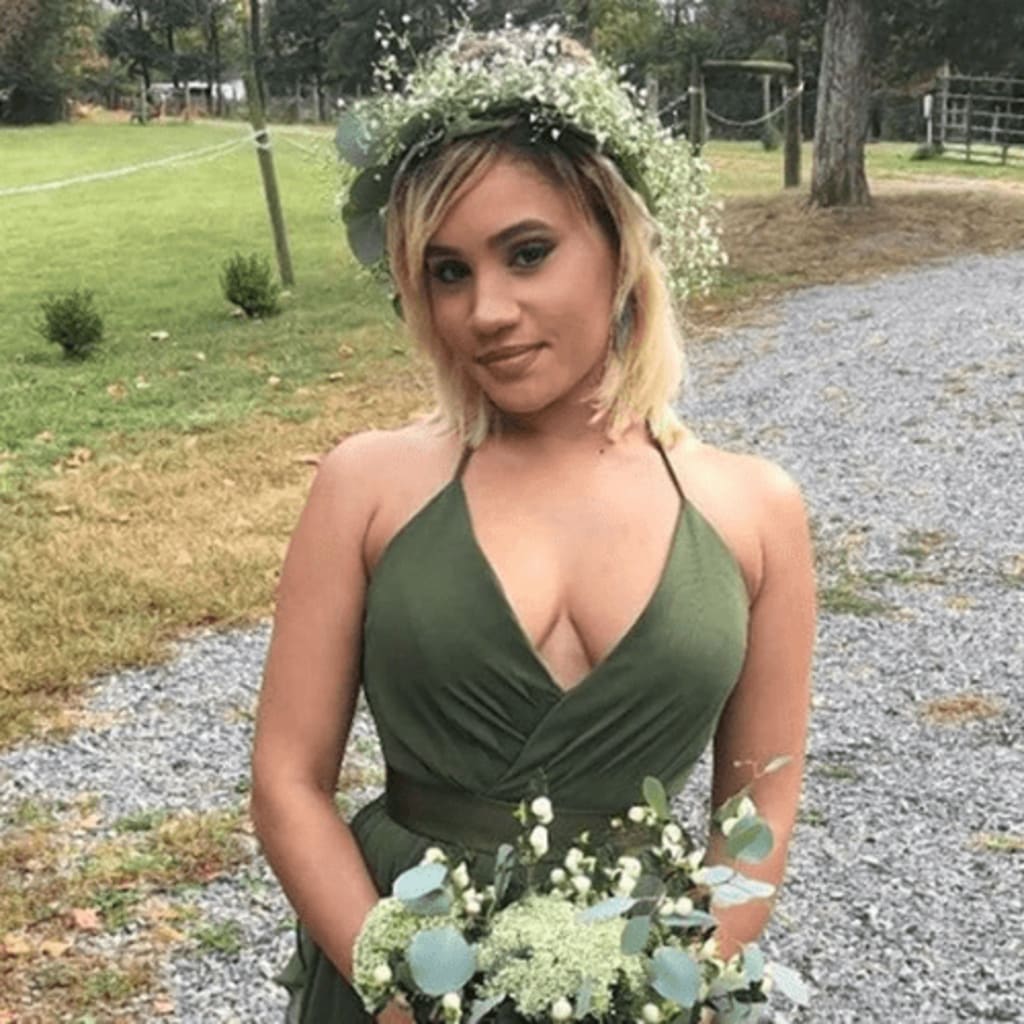 Desiree Gibbon
Jamaica is often associated with stunning beaches, lush green landscapes, and crystal-clear waters. However, beneath this picturesque facade, the country has struggled with high levels of crime and violence, with one of the highest murder rates in the world, particularly in cities like Spanish Town and Montego Bay. Unfortunately, these issues have left several cold cases unsolved, perpetuating anguish and heartbreak for the victims' families. We will dig deeper into the tragic case of Desiree Gibbon, one of the haunting unsolved mysteries of Jamaica.
The Disappearance of Desiree Gibbon:
Desiree Callie Gibbon, a 26-year-old native of New York City, embarked on a journey to Jamaica on October 20, 2017. She had traveled to the island nation in search of bartending work to save money for her dream of attending film school in Europe. Additionally, Desiree planned to visit her family members residing in Montego Bay, including her father and grandmother, who owned a hotel called Gibbs Chateau, where Desiree stayed during her trip.
Desiree's future seemed promising; she was a model and aspired to become a documentary filmmaker, holding a degree in broadcast journalism. However, tragedy struck on November 23, 2017. She had a phone conversation with her mother, Andrea, earlier that day, and later that night, at approximately 11:27 p.m., CCTV footage captured Desiree leaving the hotel where she was staying. Dressed casually, she assured the security guard she would return shortly. Little did anyone know, it would be the last time Desiree was seen alive.
The Discovery and Investigation:
The morning of November 26 brought a horrifying revelation. Desiree's blood-soaked body was found in thick hedge growth approximately four miles from her grandmother's hotel in Anchovy. Somebody had cut her throat, and her spine was severed, indicating a brutal and violent attack. Yet, despite the absence of sexual assault evidence, signs of bruising and defensive wounds revealed that Desiree fought valiantly against her assailant.
Several perplexing aspects surrounded Desiree's case. She clearly did not leave the hotel alone, as she had always left with someone during her previous visits to Jamaica. Furthermore, she would typically hire a taxi to ensure her safety. This led her family to believe that Desiree was harmed by someone she trusted and her killing was premeditated. When Desiree's body was discovered, her ID, money, and backpack were missing, suggesting a possible robbery motive.
The Investigation Challenges:
Unfortunately, progress in Desiree's case has been slow and marked by conflicting reports regarding dates, times, and locations. It remains unclear what specific evidence was obtained from the crime scene, apart from the discovery of foreign DNA on Desiree's body. Reports indicate that the DNA belongs to two separate individuals, one male, and one female. However, her uncle claims that law enforcement informed him they were searching for two women who were believed to be involved in the attack. Desiree's parents were told by the police that their daughter trusted the wrong people and that they were searching for a man known as Rasta. As of now, no suspects have been named in the investigation.
Seeking Justice:
Desiree's grieving mother, Andrea, has been vocal about her disappointment with the investigation. She has criticized the detectives for their failure to follow up on leads and for allegedly deleting phone records received from Desiree's mobile provider, which were potentially useful to the case. In 2018, Andrea hired a private investigator named TJ Ward, and in 2021, she created a Gofundme to aid in that investigation.
I couldn't imagine what this family is going through. I pray they get the closure that they need and bring her killer to justice!
If you have any information, clues, or insights on this unsolved mystery, please visit www.justicefordesiree.com.
Reader insights
Be the first to share your insights about this piece.
Add your insights