The Mysterious Saga of the Whitaker Family Murders
Murdering two family members…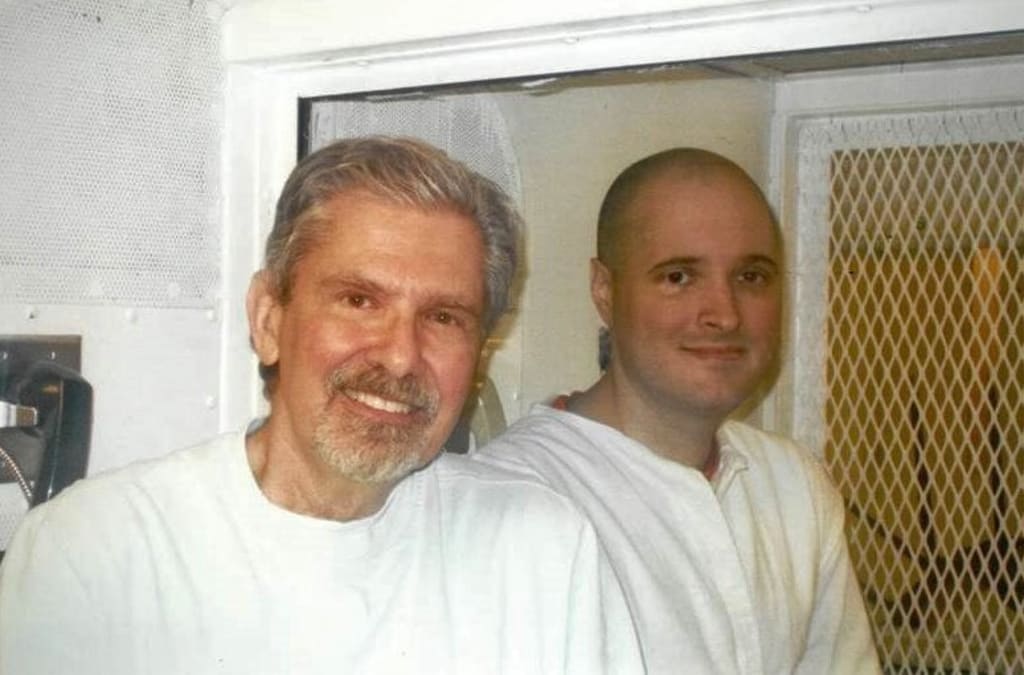 On December the 10th, 2003, in Sugar Land, Texas, a regular family is about to throw a party because of Thomas' graduation. He's the oldest son of the family. Then 23 years old. Thomas is known to be a smart guy, and he will be graduating from Sam Houston State University.
To celebrate this happy event, the family goes out for dinner. When they go out to their favorite fish restaurant. Thomas always wanted to have Rolex, a beautiful and expensive watch. On this occasion, because of his graduation, his parents thought this was a great moment to gift him one.
The family was living in a wealthy area in Texas. They had a beautiful home, a good income, and their neighborhood was low in crime rates.
After dinner, they drive home where a drama is about to happen.
There is little information about the early life of Thomas Whitaker and his family. We know that Thomas attended Clements High School and was kicked out due to housebreaking facts, which he did with other students.
As a result of these crimes, he was sent to a psychologist who concluded that Thomas suffered from delusional, paranoid syndrome.
Family Shot in the Chest
When they drive home from their dinner, Kevin, a brother of Thomas, drove them home and walks in front to open the door of their house. Thomas forgot his phone and walked back to the car to get it.
Whenever Kevin walks into their living room, he gets shot in the chest. His mother, Patricia, who walks just behind him, also got shot in her chest while following Kevin.
The family's father, who heard the shots, looked around to see where these shots were coming from. When he turns around, he sees a man with a balaclava. Before he can do something, he feels something pushing his shoulder. He gets shot in the chest as well.
The bullet was shot in his chest but moved all the way up to his shoulder, where it crushes the bones in his arm. The bullet just dogged his heart — if the bullet would've hit him a little to the right, he would have been hit straight in the heart.
Thomas sees the man who shot his family and tries to fight him. He eventually manages to chase the man away. Their neighbor hears all the drama and hurries to the family to see that everybody is bleeding — he tries to stop the bleeding of Kent (the father) and calls 911.
Bart also calls the emergency number and tells them that he has driven away from the criminal but can escape the property. When the operator asks Thomas to describe the man, he tells him that he isn't quite sure about it but thought it was a black man.
Kent, who survives later in the investigations, tells the investigators that he is 100% sure he is white. Even though he was wearing a balaclava, he was sure.
Very shortly after the call, help is underway as Kent lies on their porch with blood everywhere. He hasn't got a clue how his family is doing. Police officers arrive, and Kent asks everybody who comes around if his family is okay, but nobody wants to tell him anything. But then he hears a couple of police officers talk about the deadly victim and what to do with it. So then Kent knows that at least someone is killed.
Shortly after, he hears that a trauma helicopter is coming for Patricia, his wife, so he realizes that one of his children is dead.
Patricia is sent to a hospital with the helicopter, but she passes away on her way to the hospital. A little later, kent gets taken away with a helicopter as well.
Kent Wants Revenge
The only thought that Kent had after that shooting was revenge, and he wanted revenge. But he didn't know who did it. A detective was hired to investigate the case.
When the detective gets the call from the emergency services, he first thinks it's a joke. Crime rates in that area were so low that this was historical.
As he arrives at the crime scene, he starts his investigation — soon, he finds a 9MM Glock. The gun, according to the serial number, was owned by Kevin. He kept his gun in a safe in his room which gave the investigator a reason to think that the person who did this knew about this gun.
At first, they think they were dealing with a regular burglar, but when they look for anything away from the house, they realize there isn't.
Items of value also weren't taken, so it probably had nothing to do with a robbery.
The only fingerprints found were those of the family themselves. A special team of dogs is put on this case as they smell something that leads to Thomas's car.
Thomas's Psychological Disorders
As the investigation team doesn't get any further, they stumble on Thomas's medical files that say that he was sent away from his high school after some burglary with a couple of his classmates.
After a while, a journalist reporting on this murder case contacted the University that Thomas attended to ask some questions about him — University staff told the journalist that they didn't know a Thomas Whitaker, let alone that he would be graduating.
When they told Kent about this, he couldn't believe what he was hearing. Thomas must have been falsifying his marks all the time, and Kent thought that his son was a brilliant guy and a good student.
On December 15th, an old classmate of Thomas arrives at the investigators' office to talk about Thomas in high school. He declares that Thomas asked him to murder his parents for him in 2001.
Thomas would have been after the inheritance.
Searching Thomas
The police now have reasons to think that Thomas is the one who murdered his family. But of course, Thomas fled. He was nowhere to be found.
The investigators also arrest some Chris who might have been involved in the murder. They ask if he would be surprised if Thomas had plans to murder his family before.
He was 'shocked.'
Another guy called Stephen was also arrested; since they couldn't get Chris into admitting something, they put Stephen under some pressure.
Eventually, the pressure breaks Stephen, and he tells the detective about his part in the murders. He only transported Chris, who eventually killed the family.
Thomas would have promised them big sums of money that would come free after inheriting millions of dollars from his parents.
Thomas is still missing.
There is put a bounty on his head of $10.000 to the first one to fin him. New media attention rose after this bounty.
Thomas's Conviction
Thomas has bought a new identity from a guy called Rudy. He brings him to his birth town somewhere in Mexico, so now Thomas would go through as Rudy.
When he was found, he was put to trial.
In 2007, the prosecutors demand Thomas guilty because although he didn't shoot, he did give the orders to kill.
He and no one else was responsible for the murders. He claims that his mental disorder was the reason that he wanted to kill his family.
His father has already forgiven him, but he was put to jail in March 2007 — he was sentenced to death.