The Disappearance Files - Frances Brown
A Deaf Woman Missing In The Woods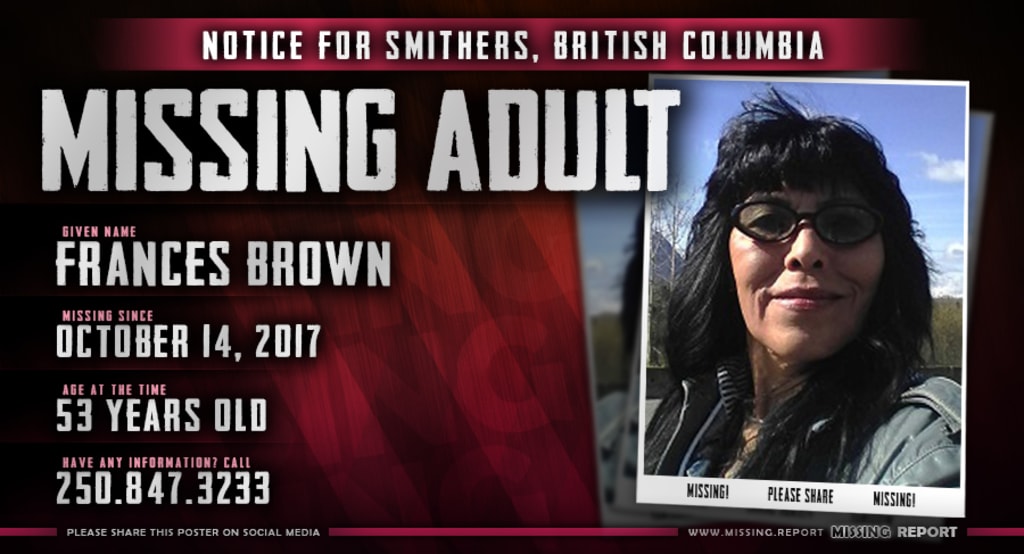 At first her disappearance seemed like a routine trip with a few bumps, for an experienced outdoors woman with the gear she had, Frances should have made it home. Her disappearance 3 years ago has shaken her community and her family to the core. Though deaf in one ear, all who met her were unaware and it didn't seem to affect her ability to function in the wild. Where is this missing woman and why did she disappear?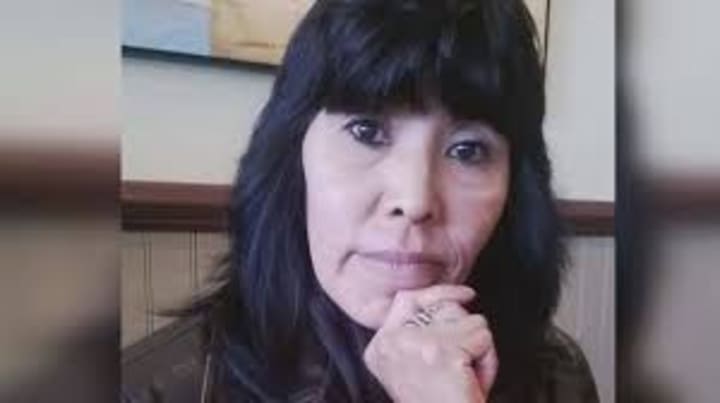 Circumstances
On October 14th 2017, Frances and a companion were out picking mushrooms, a common past-time and one that Frances took part in each year. Over the course of their adventure they became separated, something that didn't alarm her companion at first. It wasn't until it was time to leave and there was still no sign of Frances that the alarm was raised. It wasn't uncommon for Frances to wander and the area in which they were picking was one well known to both people, there was no reason to worry.
Thinking that perhaps she has just walked a little farther than usual, her companion stayed for a while longer, calling for her and retracing her steps without any luck. When this failed her companion drove back to town for help. A search party was organized and active until nightfall and for several days afterwards with the RCMP being notified almost instantly of her disappearance.
From the 15th to 22nd of October the RCMP conducted searches in the area that she went missing in, looking for any clues that would answer where the older women had gone.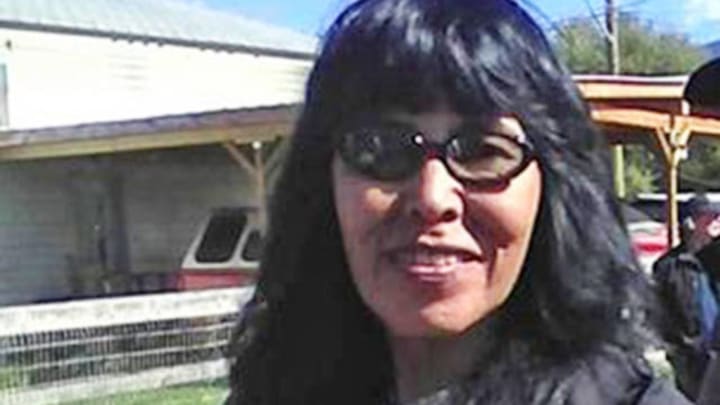 Theories
Being over 50 years of age and from a disadvantaged population there have always been theories that Frances simply had a heart attack while picking mushrooms and her body is laying underneath the undergrowth, simply missed by the searches that took place in the area. Her family however has been quite clear that she didn't have underlying health conditions that could have led to this happening and search groups have covered the area in question multiple times. Adding to the evidence against this theory is the regular foot traffic in the same around for mushroom picking and a series of clean-up projects in the area that have left it much barer than many surrounding areas.
A second theory holds that she was coaxed off the trails by someone and met with foul play. This theory usually holds that she was a one-off victim of circumstance and that the offended is still living in the community near where she lived. Generally this theory assumes that she knew the killer and that they were able to convince her to follow them to such a distance that her mushroom picking partner would be unable to hear a struggle.
The third and final theory focuses on a serial killer or several killers thought to be active in the highway of tears corridor in BC. As an indigenous woman who happened to be along a road during the fall she does fit within the patterns of disappearances in the area. She is listed on most MMIWG websites and is often mentioned in conjunction with inquiries regarding the highway.
Today
While her family official suspended their search after a little more than a month, they still hold out hope that she will come home. Most of them remember her with basket in hand, traveling through the outdoors and enjoying her life. Her nephew did a long distance walk that took over a year across Canada to bring attention to her case and lives in hope that she will one day be found.
They ask that anyone with any information please step forward. Her family has been holding events and organizing searches each year in the hope that one day they will have an answer.
About the Creator
33, First Nation's in diaspora from home. Mother of cats. Prone to random relocation and mood changes.Business inquiries; [email protected]
Reader insights
Be the first to share your insights about this piece.
Add your insights