"Talking Star: Is Samuel Little the Worst US Serial Killer?"
Did Evelyn Lozada Cross The Line?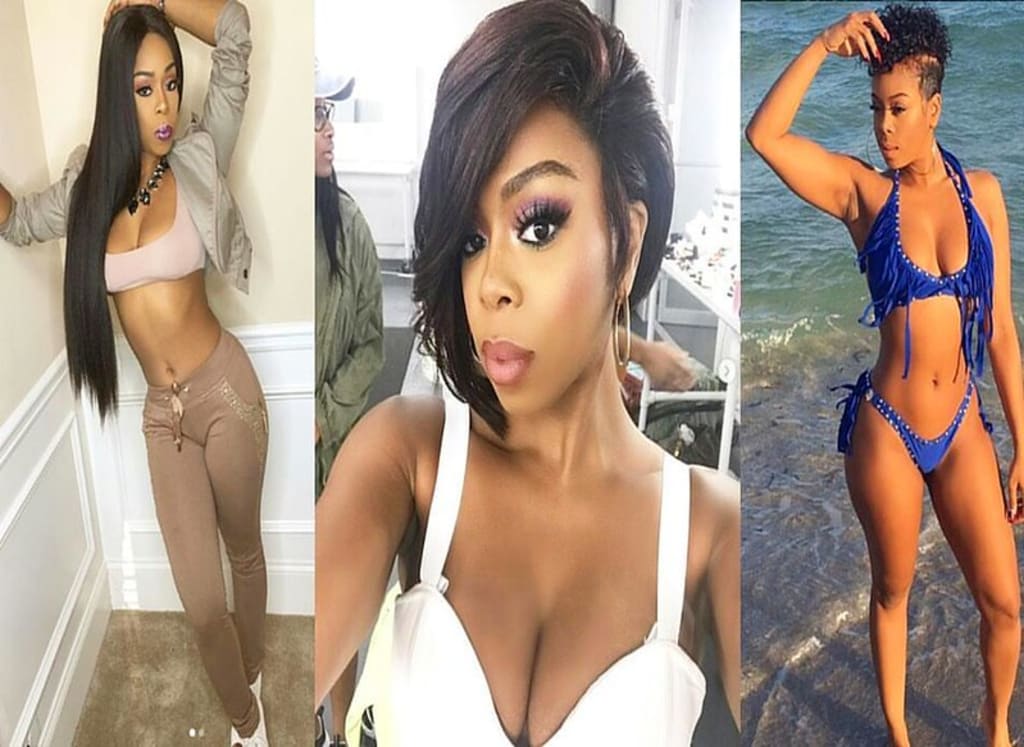 Out of the gate, Mr. Torain turns into a "chatty patty." In regard to Evelyn Lozada, he says that he has not watched the show Basketball Wives in years. He briefly mentions the serial killer Samuel Little as a clout chaser. The topic of discussion sways to the "darkism" that exists against light-skinned privilege with model Rashida Strober. Rashida holds that Cardi B is a "baby Evelyn Lozada." She criticizes the fact that Cardi is free in the world because of her complexion. Star asks Rashida if she still remained an item with a light-skinned man. Mr. Torain jokes saying that Rashida nabbed an albino. Quickly, he asks if it is high time to cancel Evelyn. Star admits that he's not up to speed on Wives.
Star thanks the listeners who pointed out that there is a picture of Joshua Brown with the "money phone." Star says that he doesn't care if Brown was selling marijuana or not. Star takes a call and asserts that people who say that they're fans annoy him. This separates, among many other qualities, Star from the rest of the personalities on the Web. While most people search for approval and subjective fanaticism, Mr. Torain goes "ten toes down" with the notion of objective reasoning. He permits supporters and haters but that's about it. Now, a caller brings to light the fact that Rashida is a hypocrite for having a light-skinned beau. Caller says that Little is a clout chaser of the lowest kind. Then the discourse shifts back to Joshua Brown for which Star holds that he should've been allowed to hold up the money phone.
There's no method to Samuel Little's killings Star says. The conversation turns to SNS or "standard n–– s––." It is in relation to Joshua Brown's slaying. Star wants to know the first time that a caller did some crank. He finds that the caller is bulls–– him and he hangs up on him. Star answers a humorous donation concerning Star being his or her dad and that he played whist over lines of fishscale. Star says that his father instructed him to "get while the getting is good" and to "take everything from the white man including his white woman." Craig, who suffers from cerebral palsy, calls into the show to add his two cents. He keeps it thorough on the line and keeps the heat on Evelyn Lozada. Star disregards the economy and the impending impeachment of the president.
Star says that YouTuber King of Reeds "pulled out the cannon" on Jason Lee. The talk then oscillates back to Samuel Little to say that if he has a deep rap sheet, he may have an easier life behind bars. Mr. Torain still doesn't believe Little's story. He questions whether it is because he is black. Without a methodology, the black serial killers have been relegated to the lower rungs of the list of homicidal monsters.
Boss Chick Ronnie still gets called white despite the fact that Star includes her image at the end of his broadcasts. Mr. Torain questions why Ronnie says "angry" in relation to Evelyn. Star wants to know what Evelyn posted. Was it a gorilla? Was it an orangutan? Whatever the ape, the post has drawn serious ire. Again, Star admonishes a listener/viewer to turn down the media in the background. Mr. Torain then relates a yarn about how a former girlfriend enjoyed watching Keeping Up with the Kardashians. He had to let her go. As the "Star Report" moves right along, Mr. Torain just asks if it is time to cancel Evelyn. At the same time, he doesn't want to see Evelyn without a "bag." Star says that the ratings will be up according to the f–– s––.
Impressive on YouTube gets an acknowledgment from the Objective Hater. As he scrolls through the donations, he mentions that Gorilla Zoe says that he is worshipping Samuel Little in the same way that others mythologize Ted Bundy. Star refers to Little as a former "demo" or crack stem smoker. For "three hots and a cot" Samuel Little allegedly just said, "I'll make up any old thing" to get behind bars to reap the benefits. Star holds that "light-skinned b–– do too much." Mr. Torain holds that there exist no parameters.
Jason calls into the show and discusses the release date of the Playstation 5 console system. He dishes on some of the specifications of the gaming system. Jason salutes Mr. Torain and signs off from the show. With a switch to the phone lines, Mr. Torain straightens out a caller and says that "they're best friends" since he allegedly sent Star $600. Star asks if the caller is doing coke or not. The man on the other end of the line is just "excited." Star then reverts to Ronnie and suggests that she is aged 40. Corey says in a Super Chat at Jason is a b–– boy and that he's a f–– idiot. Mr. Torain, once prompted to see how he's doing says that he's "terrible."
A caller keeps the duo of Star and Ronnie in stitches talking about the VH1 celebutantes on the shows. Mr. Torain then slams the phone in the caller's ear for disrespecting the King of Rock, Mr. Elvis Presley. Star encourages a female caller to go to Magic City, a gentleman's club in Atlanta, Georgia. He lets her "choose a pimp." In continuation of the show, Mr. Torain breaks down the ways that income can be recognized. A caller says that "you are what you watch" in regard to Basketball Wives and his ex-girlfriend. Mr. Torain accuses the caller of being a "Debbie Downer." He asks the caller if he still buys her items. Mr. Torain then moves on in the talk saying that America is the leader in colorism and racism. Star is a cowboy who prods the callers with electricity to animate the show. By asking if the caller is a Debbie Downer, Star breaks down the elements of energy, positive or negative.
A caller wonders where the footage from VladTV webisodes. Star says that it's not appropriate to throw those clips up on YouTube. When Mr. Torain asks what age a caller is, he's gathering data on the viewing and listening audience. This is part of his whole operation. On the surface, it seems like the salty language, non sequiturs, and witty remarks is all what the show is about. What underlies the entire presentation is business.
guilty
About the author
I am a forever young, ego-driven, radical hipster from Delaware. Investor. Objectivist for life. Instagram: @skylerized
Twitter: @SKYLERIZED
Reader insights
Be the first to share your insights about this piece.
Add your insights