Talking Star: Cassidy vs. Arsonal Reactions
Did Joshua Brown Do The Right Thing?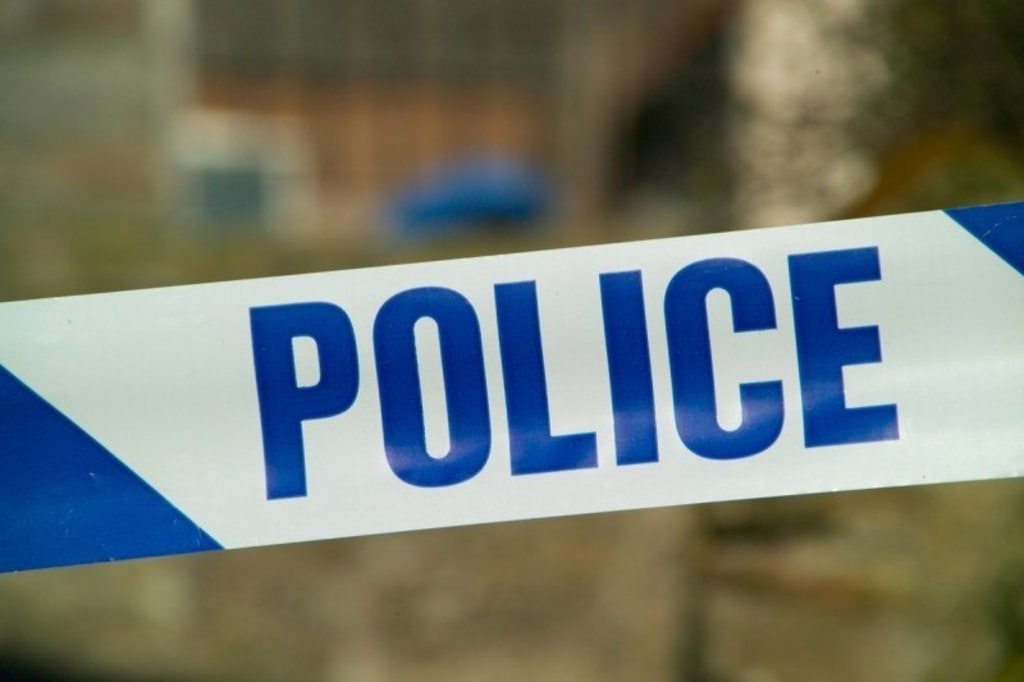 On a research show, Star sifts through the data to be even more accurate. Judge Tammy Kemp is talking with sense at this time. Star supports snitching and has a campaign called "Start Snitching" and an organization called Snitch Network. Mr. Torain holds that the late Joshua Brown did the right thing. This shows the consistency and integration of ideals that Mr. Torain displays. Also on the show, Mr. Torain explores the rap battle waged by Arsonal and Cassidy.
Mr. Torain asserts that there should be a street named after Brown. Trump is still Star's "guy" even though he thinks that the president is a "nut job." Star responds to the separation of ideas and government stated in the Establishment Clause. Star continues by saying that Guyger was a liar and deceitful, how could a black juror know that she felt remorse for her actions, he asks. Caller says that Joshua Brown is taking a "dirt nap" but how can you blame Judge Kemp? Star can accuse her because she failed to be objective. Star says that Brown told the truth. The police see it differently, nonetheless. Star then jumps to the other topic, the Arsonal Cassidy battle but the caller didn't see the wordplay melee. Again, Star admonishes a caller for not being close to the phone. The Jacksonville native takes offense to Star's words about that city in Florida. Star asks if Jacksonville folks ran Brown out of the town. The caller says that Brown could've been laid out in the Florida town, too.
Brandy calls into the show. She claims that she works at night. She reminds the audience that Brown had a family and that she doesn't deal with conspiracies. Mr. Torain doesn't want to give Nicki Minaj too much credit. She could be pandering as her "career is on the slide." Star says that West Indians love white people. To the point, Star poses the same question about Brown doing the right thing. Here, Mr. Torain puts "the pedal to the metal" and throws "curve balls" to keep the audience enthralled. The topic then shifts to the Cassidy vs Arsonal battle where Brandy states that the battle featured a weak Cassidy. His bars don't build up to any substance in Brandy's point of view.
Star says that Goodz worked the crowd in a previous battle with Cassidy. In the battle against Arsonal, he is mismatched, Cassidy's hometown of Philadelphia crowd wasn't feeling him, and that Arsonal claimed victory. The storyline then flips back to the Brown situation. Caller suspects that Botham Jean's brother wanted to have a piece of Guyger's hair. Star calls the aftermath of the court scene just a lot of "buck dancing." Star gets to the Super Chats and Cash Apps to air out some things that the message writers have to say. Mr. Torain queries whether Joshua Brown did the right thing to jumpstart the caller and permits him or her to think of the severity of the situation. Mel Murder from Treway has asked the judge for a second chance in a letter. Star imbues this piece of relatively unrelated information to show the parallels that remain present between the Tekashi 69 and Guyger cases. He throws this monkey wrench into the show with the knowledge that his younger demographic will have an interest in the story overall.
Star says that the matchup could've been in a better place. He holds that battle leagues should not allow too many people onstage. Dana with the Smoke then checks into the show. She's good for presenting thorough information and research into whatever topic that Star throws out into the ether. Dana says that "we are our own worst enemies." Dana explains that the whole case is now a "big circus." Star calls for the "greater good" but he must have full knowledge that this is an anti-concept or one that has no ties to reality. Star asks Dana whether she will be voting for Trump in 2020. Mr. Torain says "hey Cory [Booker], hey girl!" questioning Booker's heterosexuality.
In a conspiratorial bent, Mr. Torain questions Dana on how the streets may have made it look like Brown was gunned down by police. Dana responds by saying that this was no "street level BS." Dana with the Smoke performs her role as the informant on the show with ease and discipline. She's like a karate fighter breaking boards with bits of knowledge. Mr. Torain asks why the judge wouldn't say, "what a brave young man" instead of "I'm surprised he came." Star is also interested in heterosexual mixers after the daily work hours in the Atlanta area. Mr. Torain references the artist formerly known as Yung Berg (now Hitmaka) when a caller from Chicago phones into the show. Star says that the Honorable Elijah Muhammad through Malcolm X showed that "there will be no revolution without bloodshed." This of course is a fallacy with the example of the tech revolution being waged with only zeros and ones and no lives lost.
Mr. Torain illustrates how Mr. Trump honored blacks at the White House. A caller goes in on Dana and then she jumps back on the line. The caller says that Dana is in her bag or feelings. Dana reprimands the caller for attempting to talk over her. Dana says that the caller has never "been tested" in the streets. Caller just wants to say that he "feels Dana" and understands her plight. Star then talks about a Gil-Scott Heron poem and reads one of his texts. From time to time, Star pumps the brakes on the show just to keep his listeners and viewers thrown for a loop. Star stands on the idea that Joshua Brown did the right thing. HB2N checks into the show to discuss Brown. The West Indians remain "under the spell" hardcore. Star throws out the notion that "God called Joshua home." Again, Star, an atheist, stirs the pot because the majority of his audience may be believers and he wants to keep them viewing and listening. Star gives HB2N the opportunity to vent on the Cassidy vs Arsonal battle. Star says that Tay-Rock is his "n–– for real, for real." Star regards him as one of the greatest comeback stories in battle rap history. HB2N says that Cassidy needs more conviction and timing on the stage. He states that nothing came of substance from Cassidy's mouth.
Star says that Jack Frost of BBN Network would be able to break down the Mel Murder letter to the judge in the Treyway debacle. Star reminds the audience that he christened Dana with "the Smoke" moniker. Star directs a caller to Dana's DM. He switches to the battle and said that both rappers didn't step up during the verbal fight. Mr. Torain says that Philly fans are "hard to please" in relation to sports and entertainment. Caller says that Cassidy couldn't connect with the crowd. He compares battle rappers to NBA players. Grand Finale jumps into the conversation with the battle rap talk. He knew that Cassidy would not have the tools to get the job done on that battle rap stage. Mr. Torain suggests that Cassidy lacks "schemes." Grand Finale says that Cassidy fails to have the luster to shine through his bars. People who watch battle rap, according to Grand Finale, should have the "patience and tolerance." The talk then shifts to Nick Cannon and mentions that he wraps his head because "he is enlightened." Crime Skills checks into the show and says that Joshua Brown did the wrong thing. Mr. Torain permits the floor to be open to anyone who has a good connection on their phone and has something substantial to say.
Crime Skills says that real Jamaicans are thorough against whites. Mr. Torain injects the idea of Derby's dose into the mix to challenge Crime Skill's assertions. For new viewers and listeners, Star explains that this form of torture came down upon Jamaican slaves who committed crimes like attempting run away or stealing food and other objects against each other in the name of "the oppressor." The conversation swings right back to battle rap. Arsonal rocked Cassidy in Philly and Star wonders whether the whole city took a loss. Tay-Rock and Charlie Clips represented a difference from the Cassidy vs Arsonal battle, according the Mr. Torain. Caller suggests that Joe Budden should battle Cassidy before signing off from the broadcast. This delights Mr. Torain as he agrees that this would be a monumental battle. Both rappers "blew up" in the early to mid 2000s and have had to chase a dollar in various forms with Budden dropping stellar Mood Muzik mixtapes and Cassidy struggling to find his footing in the industry of music. A Fat Turkey Neck N–– says "let's get it... the fire coochie will leave you cockeyed!" Star says that he is curving the fire coochie. He wants to make sure his digital crowd understands just how potent and dangerous this type of sex actually is. It can make you lose your mind. It will have you hemmed up and not knowing what is going on around you. He warns that the fire coochie can have you dazed and away from your wits. He in the past threw lighter fluid and bleach on a young woman's clothes. To keep the ball rolling on battle rap, Mr. Torain defends his opinion that Tay-Rock is in the top five best battle rappers. In breaking news, Star reports that an arrest has been made in the Joshua Brown case. Two African Americans appear on Star's screen. Star questions why two dumb n–– would take out Brown. His query is in the right as there seems to be a strong sense that Brown may have been taken out by people who share his complexion. He considers that the police could've been involved as well as a conspiracist.
Mr. Torain surmises that three people involved themselves in the case. A press conference grabs Star's attention. The police sought a capital murder warrant for the shooting death of Joshua Brown. Law enforcement found twelve pounds of marijuana (allegedly) in Brown's apartment, per Star's observation. Star thinks about whether there is still a conspiracy afoot in the case. Caller says that West Indians committed the crime because they wanted to protect a "white princess." A caller speaks about how West Indians "act hard" around people of color but then show teeth around whites. Super Chatter/Cash App sender repeats material from earlier in the broadcast. Brother Jay sends a cryptic message to Star which Mr. Torain asks for clarification. Hate is Enough said that the "shooters were the ratchet cousins of the hair combing court officer." The evidence, allegedly, belonged to other persons and the police planted it according to a conspiracist. Star is low on facts so he doesn't jump to any conclusions regarding the case. This move is smart because he doesn't want to be caught up in a quagmire and have to backtrack any statements that he may put forth.
Star relates a tale about Larry Davis "running up in crack houses" and stealing. A caller then says that "think black, buy black, be black" from Marcus Garvey is still a profound statement to remember. This is obviously racist and probably why the caller reminds Star and the audience that he's not a pan-Africanist. Here, Star takes the background as the caller spouts more twisted vomit of truth. Mr. Torain often does this to give his audience breathing room and allow the speakers to have their say. He never hogs the spotlight irrationally. Instead, he selfishly acknowledges the contributions of his viewers and listeners. Star "champions" the caller saying that people should mold minds at younger ages. Mr. Torain has said that we have allowed Italians and other nationalities to look down upon blacks. The caller makes "a lot of sense" but Star says that Joshua shot one of the assailants before he was killed. Star has no answers related to conspiracists.
investigation
About the author
I am a forever young, ego-driven, radical hipster from Delaware. Investor. Objectivist for life. Instagram: @skylerized
Twitter: @SKYLERIZED