Most Anticipated Mystery Novels of 2018
Sick of reading old whodunnits? Check out the most anticipated mystery novels of 2018 for your next read.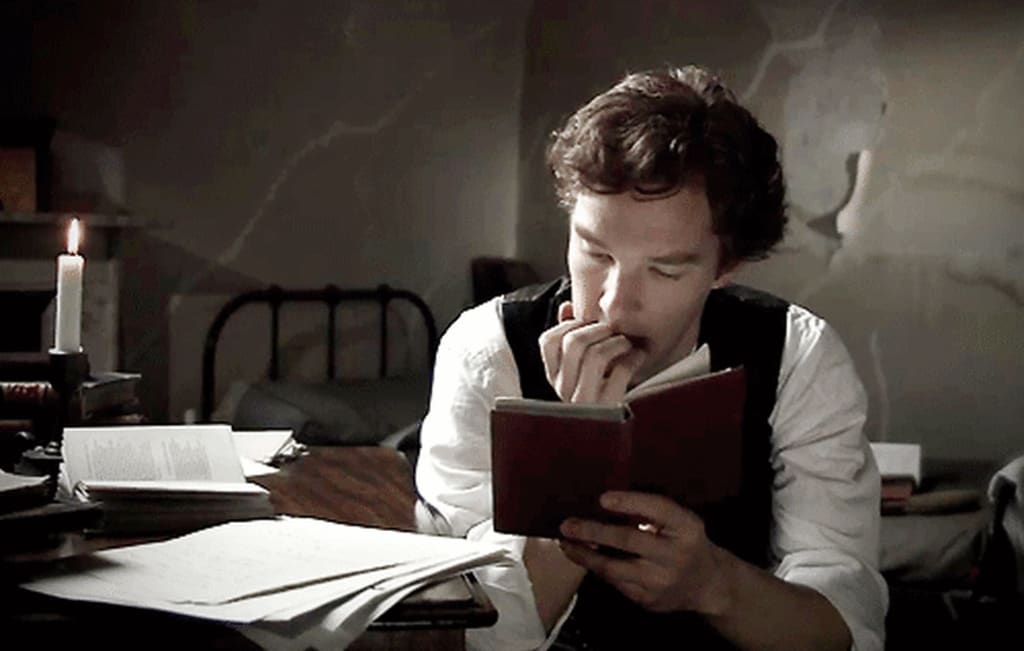 Speaking as a writer, there's something both respectable and awe-striking about the kind of author who can write a book that people look forward to reading. It's doubly true when it comes to crime, thriller, and mystery novels because of how easy it is to fall into a Scooby Doo type of writing trap.
Getting a good mystery book isn't easy. Finding one that will leave you on the edge of your seat is downright hard. That's why anyone who loves a legit page-turner needs to find out which are the most anticipated mystery novels of 2018—and give those a read first.
Crime Reads recently released a list of some of the most heavily anticipated books in genres of mystery, crime, and thrillers. Get your dose of suspense with these picks today.
Thomas Perry was an obvious author choice to make one of the most anticipated mystery novels of 2018. He's known for making suspense-filled plots with realistic, rich characters that literally feel like they will jump out of the pages.
The Bomb Maker is one of the few great books on this list that's a creeping, slow burn. If you love tales that slowly pull you in then wrap themselves around your throat, you'll adore this book.
After tragedy hits the LAPD bomb squad, the fragments left turn to a private bomb expert for help. Can bomb expert Dick Stahl track down a mastermind bomb maker in time?
If you're sick of seeing classic tropes of hardened gumshoes tracking down international criminals, you're not alone. It's aggravating because a lot of the most anticipated mystery novels of 2018 still sometimes tend to fall into this trope. (Ugh, right?)
The Widows of Malabar Hill is one of those books that really shows what a wide variety of different scenes and situations can make a mystery novel. This unique noveltakes place in Bombay, during the Roaring 20s.
Perveen Mistry, Bombay's first female lawyer, ends up having to investigate three Muslim widows and a strange will. It soon becomes clear that there's murder afoot, but who's the killer, and who's the victim?
Fans of the ladies like Agatha Christie will love the narration and might even call Massey one of the best female mystery and crime thriller authors of all time. She's just that good.
Though she's relatively new to the mystery novel writing scene, Steph Post already had a major hit with Lightwood. Her next novel, Walk in the Fire has become one of the most anticipated mystery novels of 2018 according to major critic groups.
Posts trademark sleuth, Judah Cannon, is the star of her latest release. This time around, Cannon has to fight through his way to get away from his feared and famous crime family. Can he save himself? Can he save his partner? And worse, what will he uncover while he tries to extricate himself?
When it first was released, Alfred Hitchcock's Rear Window was a movie that was known for insane twists and turns. It was a pop culture icon that remains one of the most regularly tributed movies ever made.
The Woman in the Window is one of the most anticipated mystery novels of 2018 to be based on Hitchcock's work. This novel takes a darker turn to the typical homage, and involves a schizophrenic, agoraphobic woman who actually does witness a murder.
So, what happens when people realize she saw the whole thing?
It's a new film noir twist on an old concept that instantly became a New York Times bestseller the moment it was released. Read it, and you'll understand why.
A lot of the most anticipated mystery novels of 2018 still remain tied heavily into classic circumstances like detectives being retired, people witnessing a murder, or somehow having people who are involved in organized crimes.
There Are No Dead Here takes a more political twist to things. In this mystery novel, a human rights activist takes a deeper look into the crime-ridden drug world of Colombia. People are being killed left and right, and paramilitary groups are to blame.
In this book, three ordinary people risk it all to show the world what's really going on in the Colombian drug trade. Sound realistic? Well, that's because it's really, really good fictionalized account of what really happened.
Needless to say, it's one of the best new true crime books out on the market, too.
Shocker—some of the most anticipated mystery novels of 2018 actually happened. I'll Be Gone in the Dark is both one of the best books for people who love fiction-style reads of real-life true crime.
This riveting read follows the story of Michelle McNamara, a journalist who obsessively tracked down one of the most famous serial killers in California history.
Featuring McNamara's real research, this intrepid story shows the information that she uncovered as well as the cutting final steps that led McNamara to her death. This is called a modern true crime classic that helped solve a cold case in April of this year.
It doesn't get any more chilling than this.
If you're a Nobel Laureate, then you have a pretty good grip on words—or so we'd hope. The Neighborhood by Mario Vargas Lhosa is an example of why geniuses always seem to have a knack for making the best novels.
Lhosa, who is an awarded Laureate, has long flirted with the potential of writing a novel. The Neighborhood is his contribution to this list, and it remains one of the most anticipated mystery novels of 2018 because of his excellence with writing.
This captivating read follows the inner workings of students that end up getting entangled in erotic capers, blackmail, and even somehow find their way into a wild web of politically-driven crime. Part mystery, part skin-crawling narrative, The Neighborhood will have you on the edge of your seat. It's one of the best mystery novels to keep you up at night, whether that's from anticipation or fear.
Too often, murder mystery novels have a typical train of narration. It's a tragedy, gumshoe gets involved, twist here, twist there, mystery solved. Boom. Sometimes I Lie is one of the most anticipated mystery novels of 2018 because it veers away from that narrative—and how!
Sometimes I Lie is a novel that follows a woman who has been put in a coma. How she ended up there, she doesn't know. She can't speak, open her eyes, or move. But, she can hear everything that's going on. The book goes on, from in and out of her coma, as she pieces together what really happened to her.
"My name is Amber Reynolds. There are three things you should know about me. 1. I'm in a coma. 2. My husband doesn't love me. 3. Sometimes I lie."
In 2013, Anya Yuchyshyn wrote a jaw-dropping article about the deaths of her parents on Buzzfeed. Now, she's made one of the most anticipated mystery novels of 2018—and yes, hers is one that really happened, too.
Soul-searching, thrilling, and just a pinch mysterious in nature, Anya's memoir is one that will get most people tearing up from time to time. It's a heavy thriller and a great way to unravel the little mysteries of every day life... not to mention the things that make us, us.
Some novels are classic feel-good books that make you feel a little bit better about humanity. Piper Weiss's book is not one of those books. At all. If anything, it's one of the most trenchant novels written in recent years and will leave even the stoic reader in you reeling.
You All Grow Up and Leave Me is one of the most anticipated mystery novels of 2018 to also rank among memoirs and true crime. This eerie book follows a spiral of teenage obsession in an elite prep school during the 1990s.
When Piper Weiss was 14 years old, she was under the watch of middle-aged tennis coach, Gary Wilensky. Slowly but surely, her memoir reveals a horrifying look into how Wilensky skated under the radar as a sexual predator—and how close she came to being kidnapped and shipped to his "Cabin of Horrors."
Terrifying as it is, the most harrowing part of this book is Piper's reaction to it all. Why did she feel disappointed that Wilensky didn't choose her?
book reviews
Cato Conroy is a Manhattan-based writer who yearns for a better world. He loves to write about politics, news reports, and interesting innovations that will impact the way we live.