Memoirs of A Dopeman (Pt. 5)
Black Roses in My Garden (Pt. 1)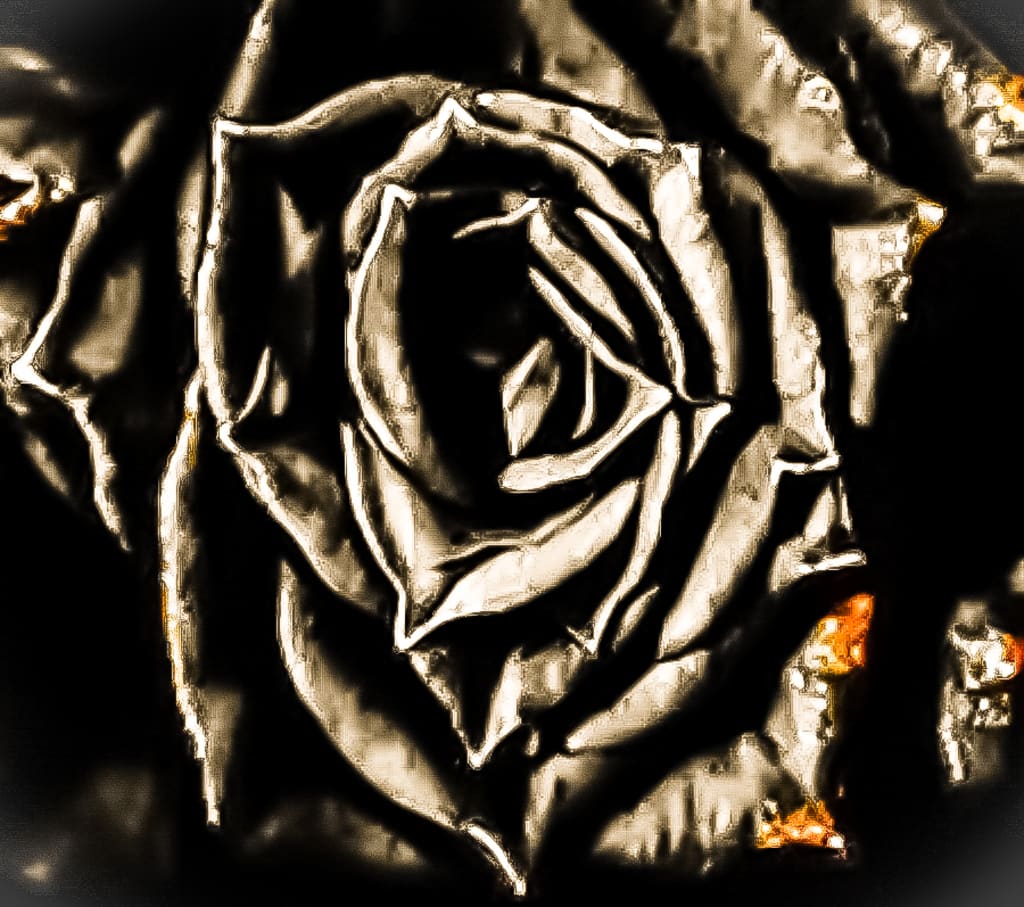 Art by Darim Stewart
1994 was a great year. After setting up shop in my posh new neighborhood my mother and I transferred to, I was also able to establish a beautiful system in school while trying to finish my education; this was my junior year. In order for you to understand how I was able to make something like this work, with no one having any obvious idea of what I was doing for so long, I must once again give you the blueprint. The Thicket was off of the main street, only one way in and out; on one side, there was nothing but a field and empty woods; on the other side, two other larger suburban neighborhoods who at the time had no way of getting the product I had on a regular basis. I became their hero. I met with only five brothers who lived in that neighborhood, all of different ethnic backgrounds and diverse cultures; we had Ratty his brother Sanji from Kingston, Jamaica, and they had their own little crew: Yusef and his little brother Anwar from Brooklyn, and En-Uh—who was straight from the Deck—was their muscle. They would be my most loyal friends and clientele since I was the only connection they had with the best product the state of GA had in its possession, and I was the keeper. I would give them two quarter pounds a week—no more, no less—that way if they mess up the package, my loss would be minimum. My plan was to always add on, never take away. I still wanted that money machine, I could hear it clicking.
On my side of the neighborhood it was only three of us as crew. We had Dev (we called him Big Dev), the Bad Guy, he was from Yonkers, trained and ready to go at the drop of a dime. One of my true brothers to this day, Eye from Boston was the only 16-year-old kid with a custom-made Jesus piece and he was a great analyst. And then Prime, out of Brooklyn, was a go-getter and still to this day will go and get it. Our set up was in between an older friend of ours Mike. He shared an apartment with his older brother who was an aspiring comedian—who wasn't really that funny, but who am I to take away from somebody's dream? On my end, I had two partners that went to GA Southern together; one used to be an all American in football, the other was a baseball star. Will And Fick both had a hotel/motel Holiday Inn, drove fast cars, and their women were the same. I would post up there on the weekends; there no sales coming out of my mama's house unless they were my closest friends, which meant like family never from the house. The crazy thing, on the other side of Fick, there was this fine undercover Atlanta police officer who used to show us her disguises and would ask if you didn't know me, would you sell me dope? From my experience, I would tell her no, but I would never tell her the true answer, only one of flattery: I did say she was fine. She never knew what her neighbors were doing, all she knew was we smoked weed and played video games—yep, that's all they did. It only cost me an ounce of weed to set up shop there, no one knew what I had, where I was getting it from, or how much I had. As long as Dread kept it coming, I could get rid of it.
I was moving at a rapid rate with prices so good that I got plotted on and a first robbery attempt was thwarted; this is the reason why you must run it as a business, apply rules and regulations, and business hours as well—not all money is good money, be careful not to be greedy. Yeah... the rules we often break. One night, in particular, I thank God for following the rules. There was a schoolmate of mine; him and his other partner used to get ounces, one or two at a time, because I was giving 30 to 32 grams a little extra, but it kept them coming back. We only linked after school, and this was to make it look like we are coming from school, normal teenage stuff, and mom is at work so she never sees them. If you come, always page first (we were phasing out of the pager stage), call, then come. On this night, in particular, this guy came alone, didn't have his pretty little girlfriend with him, and he was in all black. Ironically, I just came outside from Will and Fick's house going to get some more product when I saw him approach my door. I watched him to see if he was going to knock, knowing that he has violated three rules: Did not page, knocking on my door, and coming to my door after business hours. He noticed me coming out and asked: "Aye Skitz, you got anything?" (I had plenty.)
I replied, "Nah, ain't nothing going on." He shrugged his shoulders and left. It was going on two or three in the morning, he was in all black, and my mama was sleep, unaware of anything. I was that good to always keep my business at bay, but had I been greedy that night, it may have been very ugly for me and my mother because she had no idea. A month later and the same guy tried to rob his partner who he used to come to my house with. He came into a window one night, and on this attempt, he pulled out the gun; his friend shot and killed him. Greed becomes the death of many.
With my blueprint at work, I quietly made 1,000 a week—including my school operation. Every time the bell rang to change classes, I made 100 dollars. How many times does the school bell ring in a day? I couldn't remember, the only thing I could remember was I was 17 and a great businessman, the world was mine, and I felt like I could do what I wanted and have whatever I wanted. I worked for Dread almost three years without any real issues, maybe a dry spell here and there, and only one time there was a not-so-good product situation, but he quickly fixed that. He would always take care of it. I was his guy, Sketch—motherfucker never could get my name right. He started out screw facing me every time he saw me. Back then Jamaicans only dealt with us as Yankees and didn't really want to do business with you unless you were yardee or some island culture. Good thing I had friends from great places. I made Dread a lot of money, so he greeted me with a smile; I never knew of the devil's smile until it revealed itself. Almost three years in and things started slowing up with Dread. It seemed that the Jamaicans weren't running things anymore, there was a new sheriff in town—and I don't mean John Brown.
After graduation, I decided to take a hiatus from school before I started my next tier of life. I was ready a long time ago. I briefly left my mother's house when I first turned 17, but it was brief; this was manhood, new beginnings, your destiny. I still wanted my money machine, but I always knew in the back of my mind that there had to be an end date. But when and how? One thing for certain: If you do not decide an end date, the game will decide one for you, and death or prison are the choices that are made for you. I wanted to broaden my horizons. Music and arts were always my passion. My purpose was something I had to find. After my hiatus, I would start school at the Art Institute of Atlanta where I would make new friends and look at life at a different aspect, not knowing what was in store for me, but just keep going with the flow. As long as I had money in my pocket then I could keep dreaming.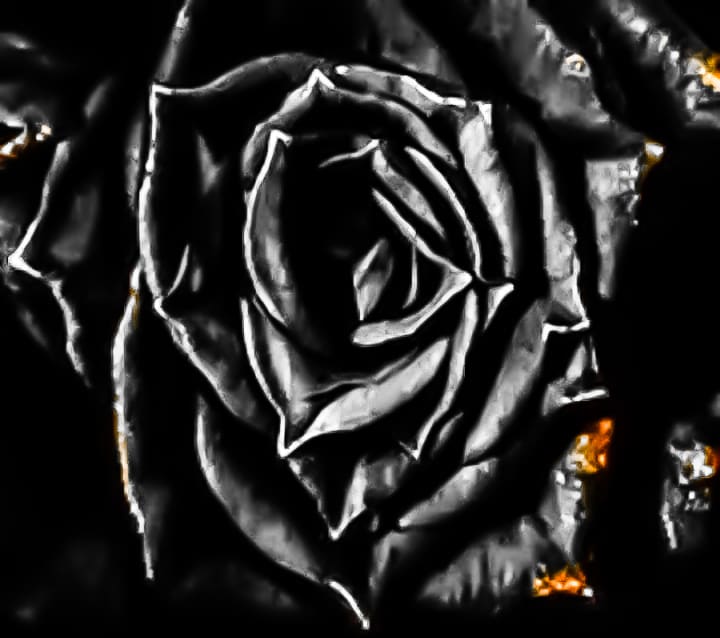 Memoirs of A Dopeman (Pt. 6)
Black Roses in My Garden (Pt. 2): A life-changing event, and an all too devastating scenario.
About the Creator
Accomplished artist, writer, producer, musician, and independent label owner. Docta Skitz is a force to be reckoned with. a 20 year veteran to the game garnered notoriety on the underground hip hop scene in the mid 90's
Reader insights
Be the first to share your insights about this piece.
Add your insights