Memoirs of a Dope Man (Pt. 4)
Episode 4: The Upgrade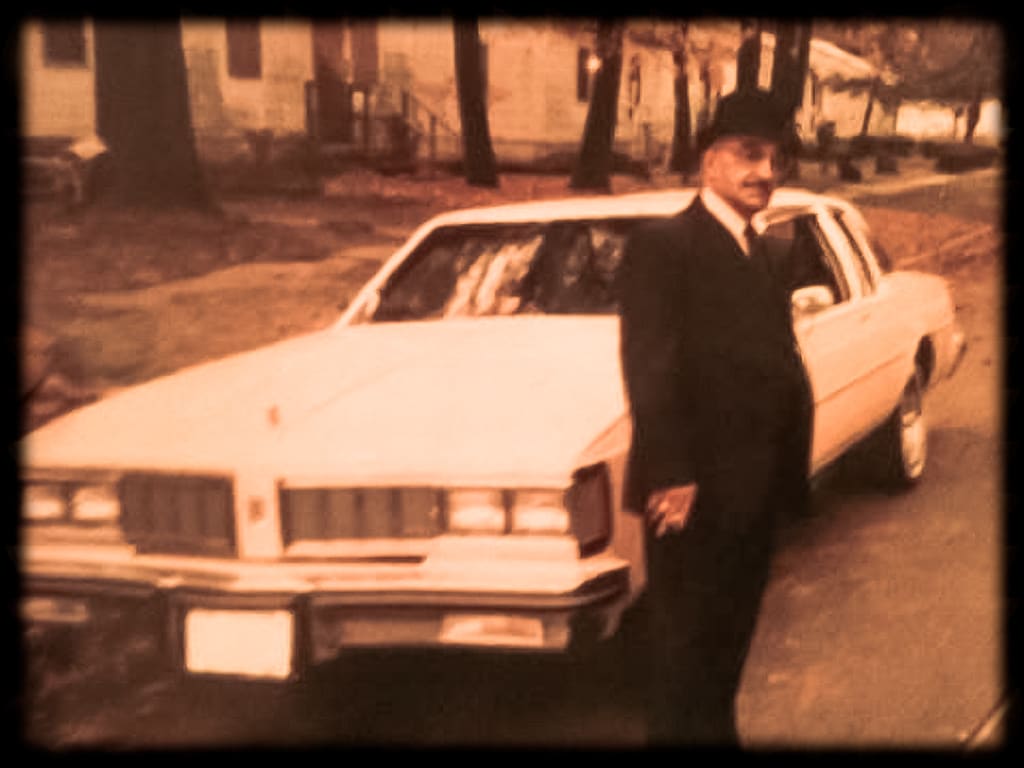 Norfolk, VA—Putt-Putt Circa 1980
At 17, I figured that my mailbox posting days were over. It was my spot indeed, but you would never see me there unless you were one of my loyal customers, other than that I'm checking the mail for all they knew. Things started to get hectic after a shootout and robbery happened at one of my acquaintance's spots and murder right in front of the complex where a man was gunned down in his car with his five-year-old son, the pot was boiling over. I decided to switch speed and get off of the corner for the moment. My only addiction to anything in life was to never be one with empty pockets. Delivering a product which is in very high demand for a quick and high return became very addictive to me as soon as I got the fundamentals of it down pact I took flight, I was always smart enough to know when to land.
Not yet at money machine status, switching up the plan was a better option, hustling was natural for me, everything is a hustle to me, even a job. At the time I was working at a men's clothing store called Leboss which was a great backup, plus it was a great way to build my wardrobe. Minimum wage didn't fit my profile and my Persian boss Sam, who was cool but cheap refused to give me a raise or at least pay me in commission, (my mother was in sales so I was well aware of it.) My hustler mind kicked in; since he wouldn't pay what I asked I will pay myself. He used to let me basically run the store which had high-end fashion from Italy and abroad some urban fashion as well. My routine every Saturday was to fill at least seven to eight bags of garments and at closing take them wrapped in a larger bag to look like trash and place them in the dumpster, after closing time I would get my neighbor Dena from Boston to take me back and retrieve the goods later on, I would later set up shop in her home and since I wasn't selling crack at the time I decided to try the marijuana business it wasn't as much money to some, but I saw the potential of clientele and figured it was a win-win situation, so I continued this routine for another six months until my mother and I moved into an upscale townhouse community known as the thicket there was most definitely no selling of anything over there, so I thought.
I went from making 800 a week selling crack to 500 in weed sales and that was a good week, I felt like I was going backward. 1994-1995 ounces would go for $65 and up depending on the grade, I learned at an early age to always have the best product no matter what it was; downtown Atlanta at the Five Points flea market, I could always get the best. A buddy of mine named Face introduced me to a Rasta named Isaac who would always greet me with open arms, I would get a couple of ounce, a pack of beedies, some oil, then I'm back on the train, this was my routine until the flea market was raided leaving me without a connection, which hurt the system that I had in place. The blueprint went like this: I would purchase two ounces every two days paying 150. I would then bag up dimes and nickel bags that I would sell at school which was Open Campus where everybody had something going on while trying to get their diplomas, a perfect high school for hustlers. After paying 150, my return would be anywhere between 325-375, placing 150 on the side to get more product, the rest would go in a shoe box my mother never knew about.
When the raid happened it put a halt on everything for at least two weeks, in this line of work that can hurt business tremendously, this is a game of chess and I was only in check. One day my buddy Face comes by and introduces me to some Jamaican dude named Dread he had a dude with him that looked like Supercat who I never knew at the time was the real plug, I only dealt with Dread, who for the life of me was as bald as a baby's ass, not one dread, but in this game names aren't important only money and power, to my new connect I would be known as Sketch, so be it; he would be my greatest effort to the money counting machine I used to witness as a kid. He would charge me 250 for a quarter pound of Jamaican sensimilla, for everyone I bought, he would match that, making it possible to move up from just selling nickels and dimes to selling weight, no more buying ounces to flip they bought them from me and I'm selling mine for 100 giving you a little extra so you won't feel bad about the price now I'm making more in weed than in crack sales I saw a money machine in my future.
Next... 'Memoirs of a Dopeman Ep.5:' Black Roses
"Black Roses, in My Garden:" Timeframe when working with notorious Jamaican posse Black Roses and how the affair came to an end. A two-part series.
About the Creator
Accomplished artist, writer, producer, musician, and independent label owner. Docta Skitz is a force to be reckoned with. a 20 year veteran to the game garnered notoriety on the underground hip hop scene in the mid 90's
Reader insights
Be the first to share your insights about this piece.
Add your insights